Frances & Matt's Celestial Wedding at Perth Observatory
You'd be hard-pressed to beat Frances and Matt's wedding for originality. Captured by Michelle Lucking, the nuptials of these self-confessed space lovers took place at the Perth Observatory with plenty of novel touches including a night sky star viewing.
Frances explains, "We wanted to do something different and both love space and also science fiction. We're huge fans of the Perth Observatory and decided to contact them to see if we could have a wedding there … we were the first public wedding at the observatory, so the space theme kind of came from there."
Featuring a futuristic Reny Kestel crown and structured Toni Maticevski dress, the bride's outfit reflected the theme as well as being on point fashion-wise. She says the dress was the first she tried on and she fell in love with its "slightly android" look. And of course every sci-fi queen needs a couple of handmaidens! Frances' bridesmaids looked just the part in their two-piece outfits by Kacey Devlin. Nail art featuring constellation motifs by Palette Nails completed the girls' look.
As a fitting commemoration of the day, Frances and Matt did what any cosmos-loving couple would and adopted a star! Their advice to couples planning their day is advice they're definitely qualified to impart: "Be true to yourself. Don't compare yourself or think you have to do certain things to have the perfect wedding."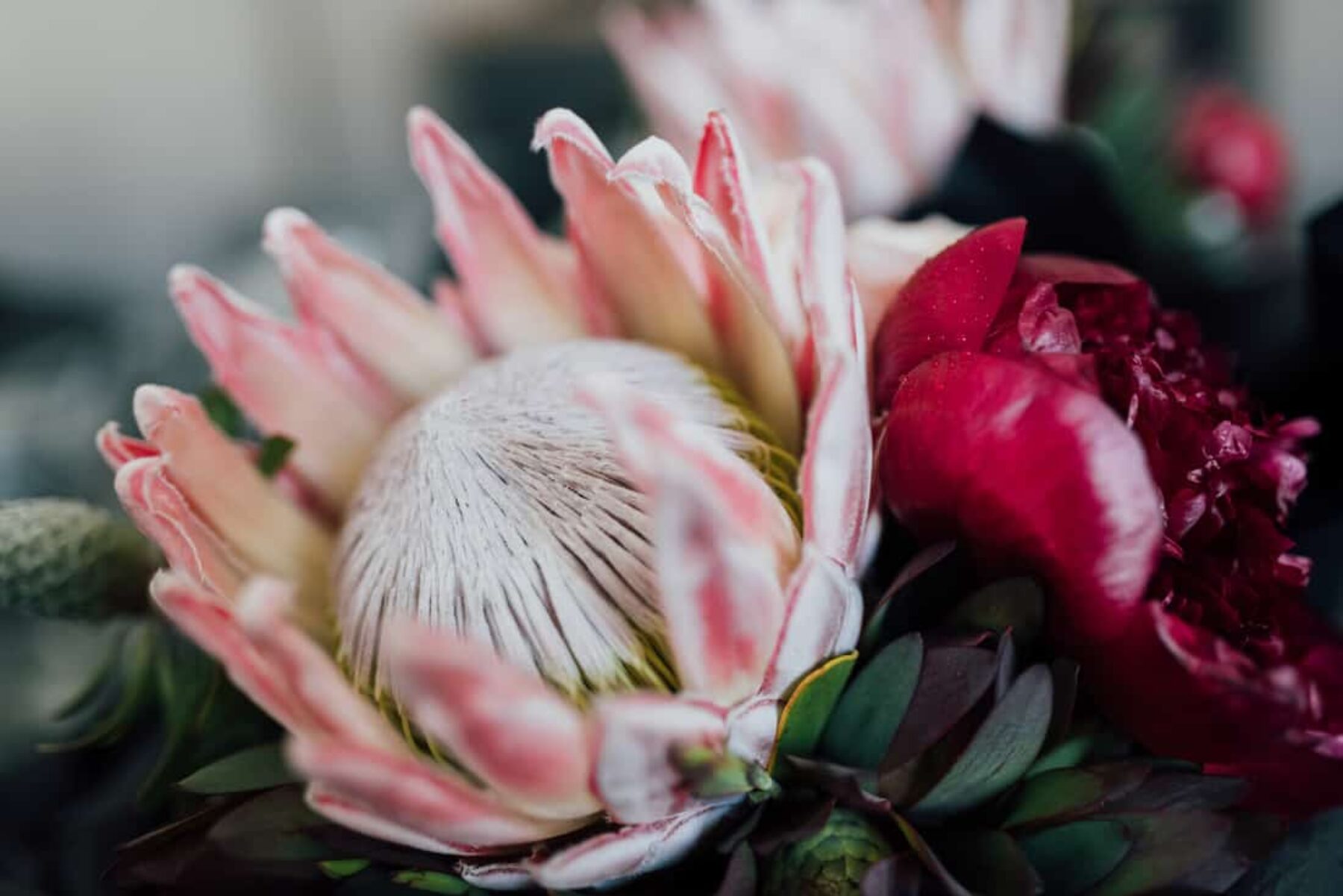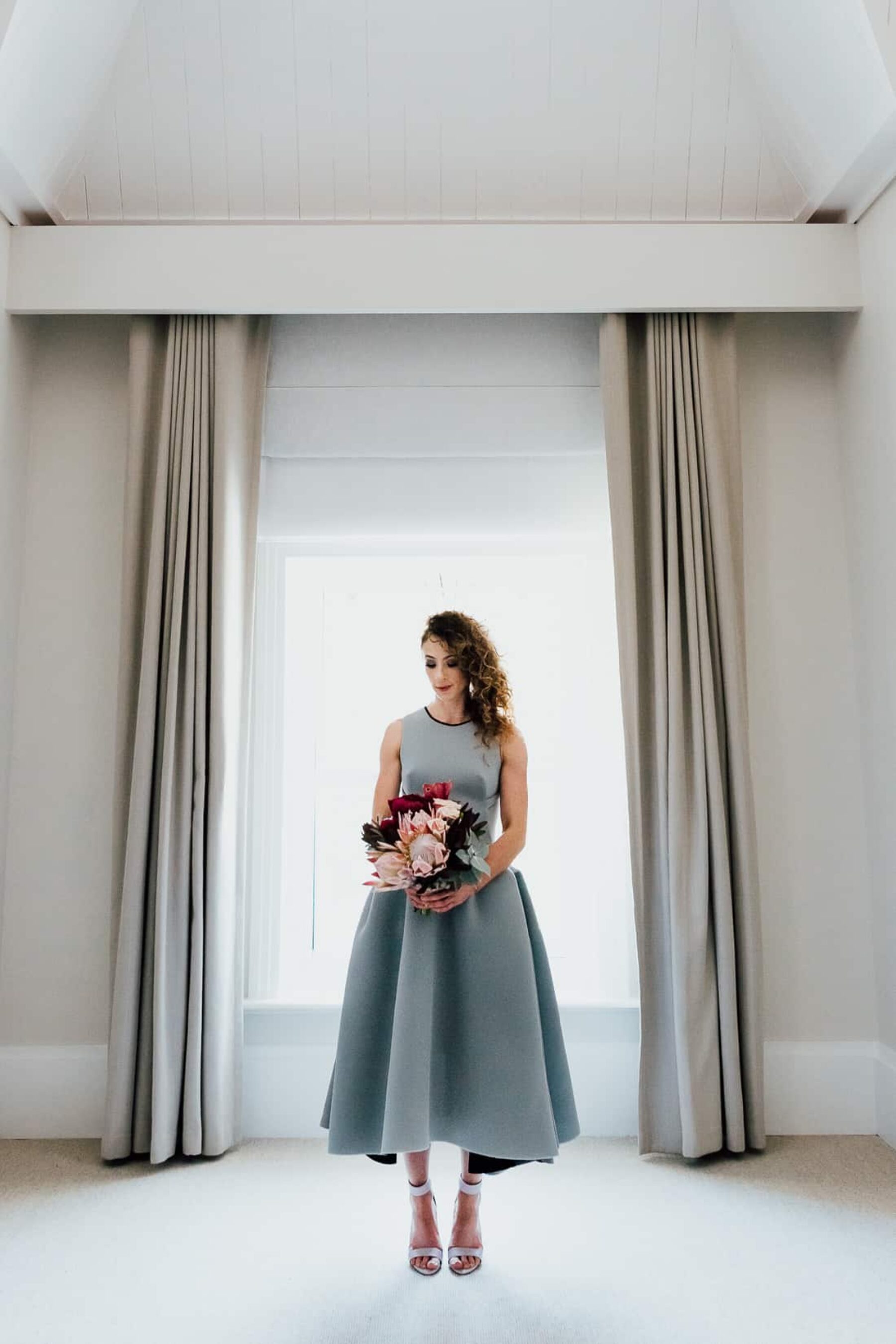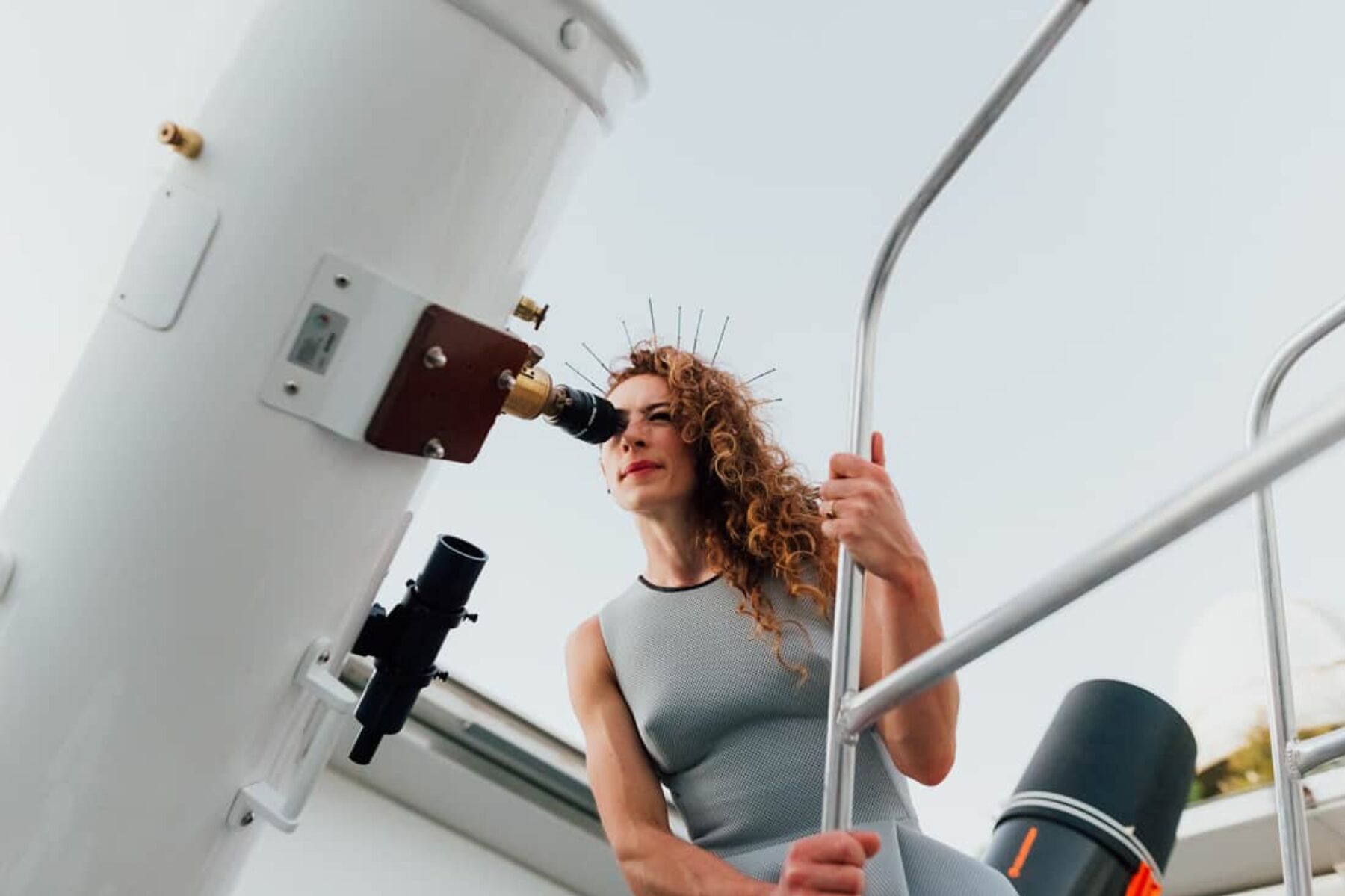 Recent Posts
This carefully curated wedding inspiration keeps sustainable practice in mind while celebrating all the beauty to be found in Australia.
Jeepers, what a year! We've been looking back at last year's most loved bridal styles,…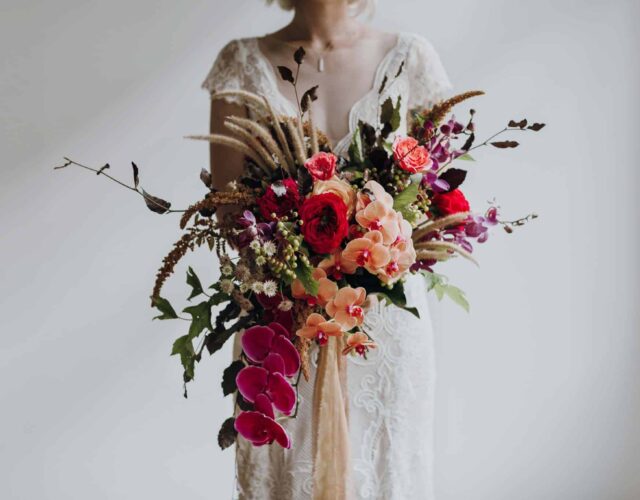 Looking back at 2018's most popular florals, the three elements that really stood out were colour, form and scale. Continuing…