Phuket Wedding Venue: Sri Panwa
Last month I caught up with the events team at Sri Panwa to find out what truly sets it apart as one of Phuket's best wedding venues. Whilst watching the sunset from Baba Nest in the charming company of the team, the answer was obvious; the location and the people are what make this resort spectacular.
Receiving a highly-blinged thumbs up from Snoop Lion + Rita Ora (scroll down to watch their vid), Baba Nest is perched atop the resort's highest point, perfectly positioned to watch both sunrise and sunset over the vast archipelago-studded ocean. It's easily the resort's most popular location for weddings, and it's not hard to see why!
For a Baba Nest wedding, a 5pm ceremony is recommended – late enough to avoid the sting of the Thailand sun, early enough to have drink in-hand before sunset's breathtaking spectacle (and on the subject of drinks, the cocktails here are on another planet! Tropical delights masterfully fused with familiar classics.) This serene spot seats up to 80 people or up to 120 with some standing room.
For smaller parties (up to 40 people) you have the option to stay on this slice of paradise for a cocktail-style reception under the stars, or move to the Sunset Lounge below for a sit-down dinner served with a killer view.
For larger parties, the Baba Pool Club is a short-but-sweet tuk tuk ride down the hill, and features a stunning restaurant, 25m infinity pool, impressive bar and even a disco! The pool club is hired exclusively for larger shindigs and offers different zones for guests to eat, party, swim or just take a breather.
The world-class chefs at Sri Panwa subscribe to the Thai ethos that food is a joy to share. They specialise in delectable local and international share plates that have earned the tick of approval from the toughest of critics, Mr Gordon Ramsay himself! And if fine dining's more your thing, the team will work with you to design a menu that your guests will not forget.
If your heart's set on a beach wedding (and you're prepared to make the journey of a million steps in your wedding dress) then the resort's little private beach might just be for you. Note, the operative word here is 'little' – a lovely but tiny forest-cloaked patch of white sand, suitable for a ceremony of up to 10 guests… depending on the tide.
A more reliable alternative is a villa wedding in one of the larger residences. Every villa has a private pool and ocean views, which range from dazzling to awe-inspiring; the 4 & 5 bedroom residences on the latter end of the scale. The outdoor terrace can be set up for a poolside ceremony with a jaw-dropping backdrop, followed by a relaxed barbeque or cocktail-style reception. This can be a more affordable option and great for couples wanting to keep their celebration intimate and informal.
For a Sri Panwa wedding, the base event fee for ceremony and reception atBaba Nest will set you back roughly $5,000 AUD, while a pool club, villa or beach celebration is around $4,000. These prices are based on packages that includes flowers, celebrant and all sorts goodies like champers and massages for the bride and groom. Food and beverage prices range from $90 – $250 per person and packages can of course be tailored and tweaked to suit your every whim!
The team at Sri Panwa is all about being there for you. That might sound like a no-brainer given that it's a luxury resort, but I got the impression that these guys are passionate about making every event and visit as wonderful as possible. If you're considering a tropical destination wedding, I highly recommend setting up a Skype chat with this awesome crew.
Recent Posts
Meeting at Summerdayze festival back in 2008, it would only be appropriate for Elise and Ryan to hero their love…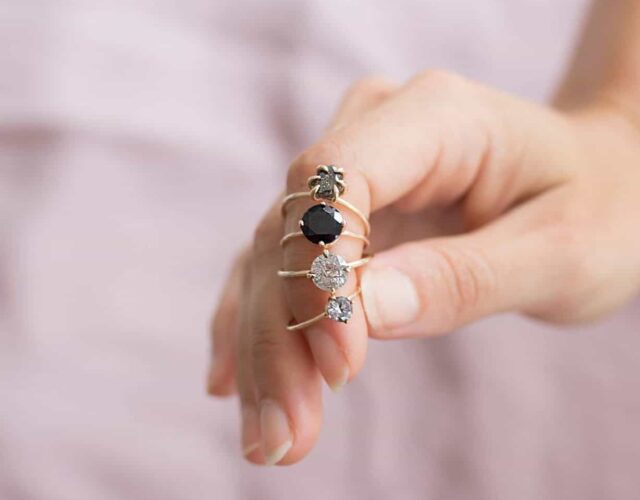 If, like us, you think an engagement ring should be an expression of individuality, then you'll likely opt for a…
What started out as a crush for Elizabeth, who would see Dan, a hunky skateboarder, passing her work…