Susan & Tai's Quirky Kung Fu Wedding
When Tai asked Susan to marry him, she responded with hysterical laughter and blurted "I don't want to plan a wedding!" Not quite the response a guy hopes for! Fortunately it was quickly followed by a "Yes!!" and the two of them set to planning a uniquely personal wedding that celebrated their combined love of sci-fi, superheroes, kung fu, Domo-kun, bright colours, handcrafts, teapots and zombies. Yup.
Susan's mum made her layered tulle dress, which she mismatched to perfection with vintage lace boots. She made her headpiece from faceted blood moonstone and wore Tai's grandmother's pearl necklace. Tai admits he managed to spend twice as much on his outfit! Good thing he looked pretty dapper.
Susan and Tai said their I do's in the garden of Thomson Cottage in Byron Bay. With uninterrupted stunning beach views, their backyard ceremony was decorated with an eclectic mix of DIY details. Susan made a dream catcher for their backdrop and the nearby Hills Hoist was adorned in colourful bunting and selfies of the happy pair. Tai tells me "Neither of us wanted to plan a monster wedding. We love random quirky stuff, so we just tried to include anything that meant something to us, and to keep it simple and relaxed."
The celebration continued at the Byron Beach Café, but not before Susan and Tai embarked on one of my favourite portrait sessions to date.Their supremely talented photographer, Van Middleton captured the joy, cheekiness, beauty, quirkiness, love and friendship and that seem to fuel these two. I'm sure you'll agree, the kung fu pics are quite sensational!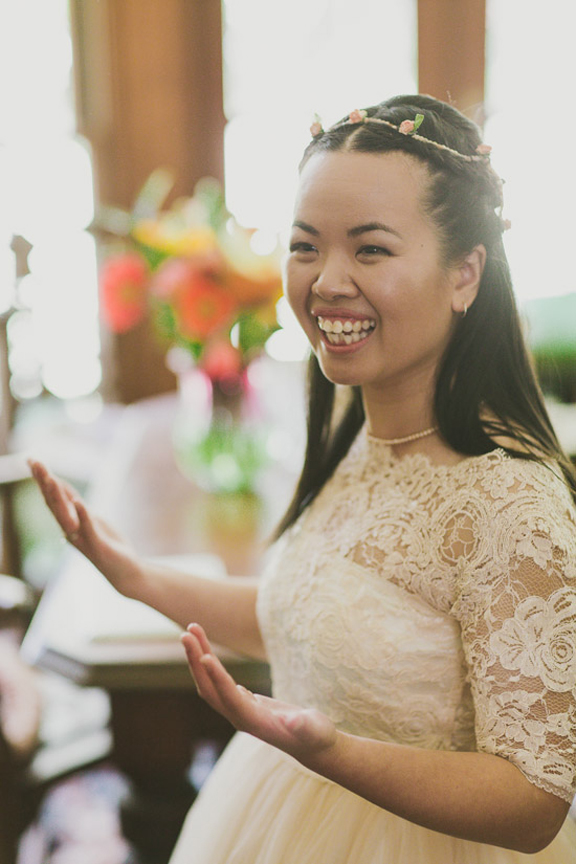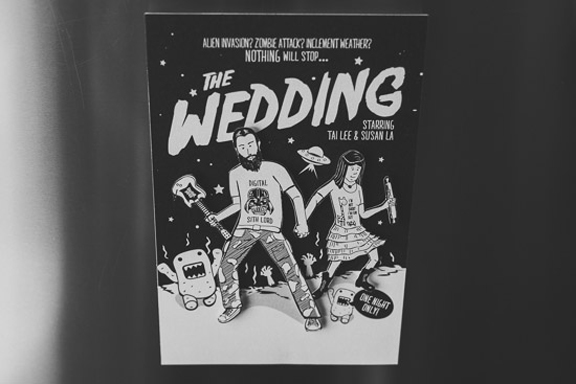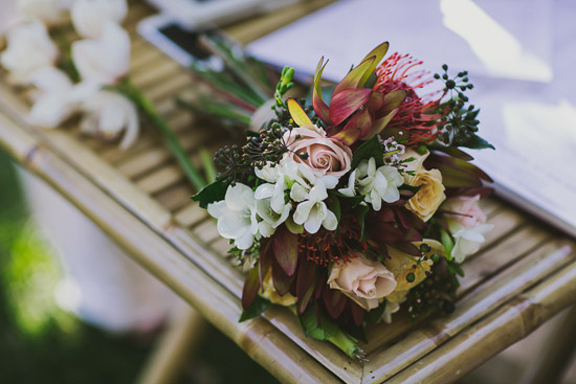 Photography: Van Middleton | Bride's dress: Made by bride's mother | Bride's shoes: vintage | Groom's shirt and tie: Thomas Pink | Groom's vest: Zegna | Groom's hat: Rosie Boylan | Rings: Utopian Creations | Hair & Makeup: There's Always More | Ceremony venue: Thomson Cottage, Byron Bay | Celebrant: Audrey Fisher | Reception venue and catering: Byron Beach Café | Cake: Sweet Obsession | Flowers: Flowers on the Run | DJ: Dan Jupiter | Fire performance: Utopian Fire | Stationery/invitations: Designed and made by the bride and groom
Recent Posts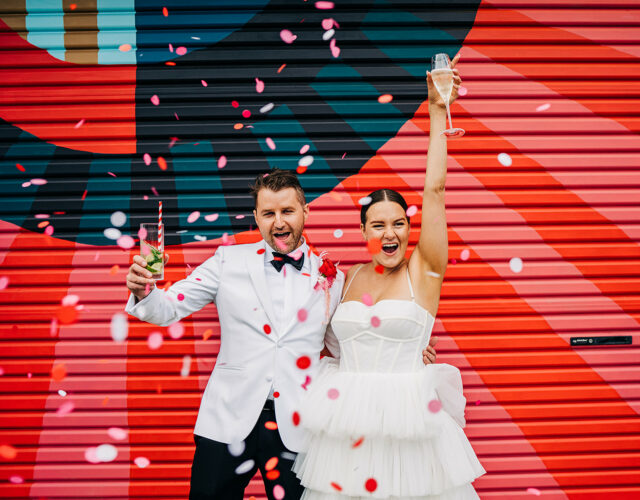 In the heart of the city, a tale of serendipitous love unfolded between Madi and Tim, two accountants…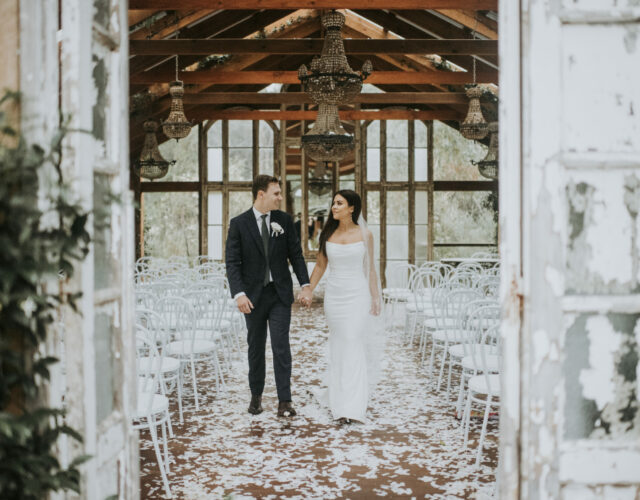 In the serene embrace of The Woods Farm, Jervis Bay, on the 14th of May 2022, Hugh and Felicity tenderly…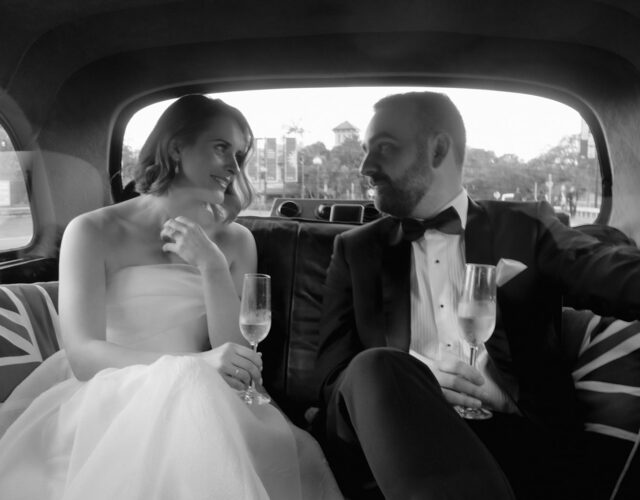 In the bustling cityscape of Sydney, the story of Mariia and Matthew unfolds – a romance that transcends…