Kristy & Brendon's Red Hill Lavender Farm Wedding
Kristy and Brendon's gorgeously detailed wedding was as vintage as they come – from the bride's Gwendolynne gown to their provincial, heavenly perfumed Red Hill Lavender Farm setting. A year of collecting antique and vintage treasures even inspired Kristy to start her own vintage prop hire business, The Collection. Amidst an array of all things yesteryear, a hundred tiny glass bottles (dug from the couple's own backyard) became glinting flower vases, hung and scattered throughout their celebration.
These two got together at a New Years Eve festival years after meeting as youngins, and since then have been renovating a 1940's house. They made the lucky bottle finds two metres down in the garden – we can only imagine the amount of spit 'n' polish needed to make them wedding-worthy! "I have a love for making things look beautiful," says graphic designer Kristy, who took great joy in styling the summer affair. And it seems to run in the family, she and brother Josh designed the invites while Dad fashioned a metal arch for that gleaming backdrop.
A lakeside ceremony on the farm (with page-dog, Duffa) was followed by a bite and tipple in a nearby shack, while the bridal party snuck off to play in Ashcombe Maze with photographer Beck Rocchi. Then came the reception. "As soon as Brendon and I saw it we both agreed this was the one," says Kristy of Trofeo Estate's Whispering Vines Café, an old redbrick building turned winery that perfectly suited their tastes (and tastebuds).
Lavender was a running theme, with bunches of the lovely stuff strewn about and a crown of it for the bride, care of Hello Blossoms. And did we mention that dress…? "I wanted something more like an evening gown rather than the typical wedding dress look," she says, with Gwendolynne's designs fitting the elegant bill. "I had a hard time trying to choose which one!"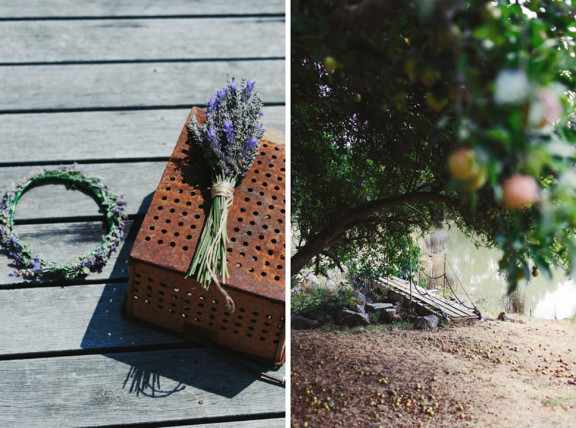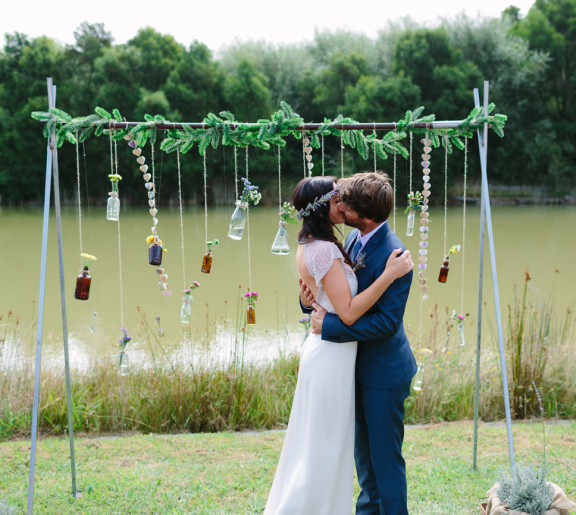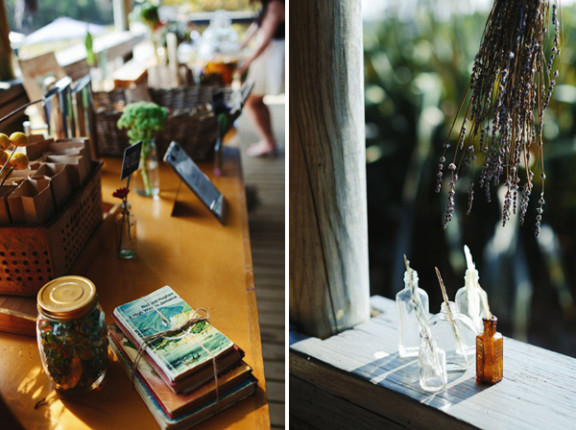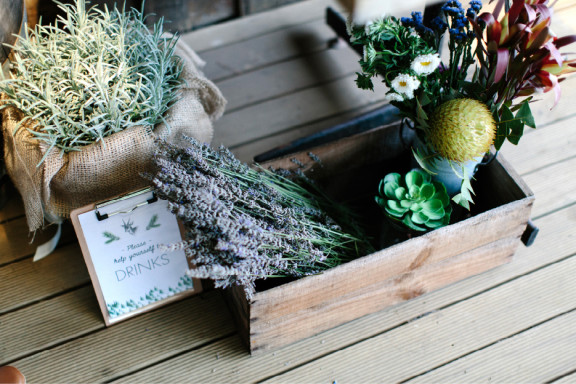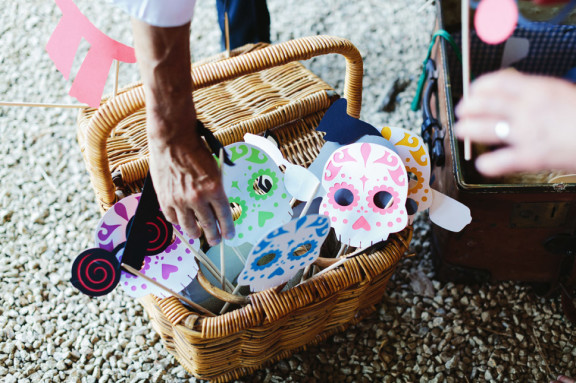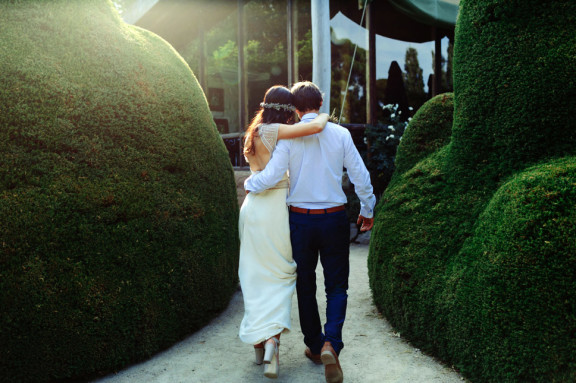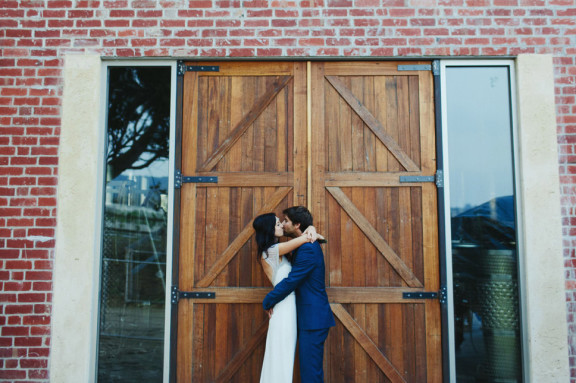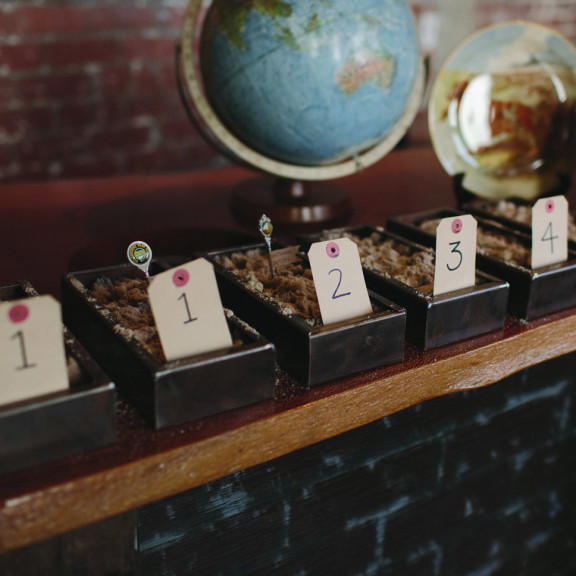 Photography: Beck Rocchi | Bride's dress: Gwendolynne | Bride's shoes: Wittner | Bridesmaids dresses: Pilgrim | Groom's suit: Roger David | Groom's shoes: Zu | Rings: 77 Diamonds, Rosados Box and Romas Banaitis | Accessories: Hello Blossoms flower crown, Country Road belt and tie | Hair: Bessie Seal | Makeup: Emma D | Ceremony venue: Red Hill Lavender Farm | Celebrant: Megan Thompson | Reception venue/Catering: Trofeo Estate and Whispering Vines Café | Flowers: Hello Blossoms | Entertainment: Cameron Oates Music and The White Tree | Stationery/invitations: the bride, illustrated by her brother Josh Brown | Props: The Collection: Vintage Wedding Prop Hire | Favours: Tavistock Nursery
Recent Posts
For a perfect example of going with your gut, look no further than Erin and Shaun's big day.
Known for its botanical splendour and industrial warehouse feel, Melbourne venue Glasshaus Inside hosted Lindy…
Black Friday has never sat well with us here at Nouba. All that crazed spending on things which, let's be…