Linda & Nathan's relaxed McLaren Vale wedding
Food and wine topped the list of priorities for this relaxed South Australian wedding, and where better to indulge such pleasures than the provedore paradise of McLaren Vale? With a little bit of nous, a lot of DIY and plenty of help from friends, Linda and Nathan had their dream foodie wedding without breaking their budget.
The couple tied the knot in the picturesque grounds of the Willunga Slate Museum, but not before a cheeky wine tasting session at Hither & Yon, which also doubled as their first look. Of course, guests were looked after too, with beer and bubbles pre-and-post-ceremony, courtesy of the adorable Myrtle & Mae travelling café. Adelaide band, Frank Loves Joan provided the soundtrack to a relaxed afternoon of lawn games in the sunshine, while the newlyweds stole away for some portraits with friend and photographer, Carly Tia.
The choice of reception venue was a no-brainer for these two. "We had dinner one night at Russell's and just loved it," says Linda, "it was such an easy option and suited us perfectly – we didn't look anywhere else!" The cosy pizzeria serves top-notch food and is great for weddings on a budget, as they don't charge per head and allow BYO. Through her wine industry connections, Linda was able to score mate's rates on some of her favourite tipples.
Another savvy but stunning purchase was Linda's Gwendolynne gown, which she was lucky enough to find at a sample sale. "I wasn't' too fussed on having a white dress," she says "the Deco gown is a latte colour and I fell in love immediately – and it was a quarter of the price of a new one!"
Her bouquet was her own creation, and having discovered a passion for flowers, this creative bride has launched her own floristry offering – The Bloombox Shop. "I wanted to start something where the DIY side of things was an option," says Linda "we can put together the whole wedding or we can source, prepare and deliver flowers, tools and instructions to give a bride all she needs to do it herself!"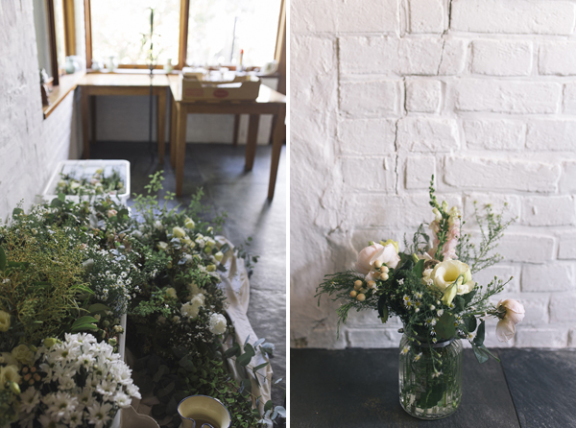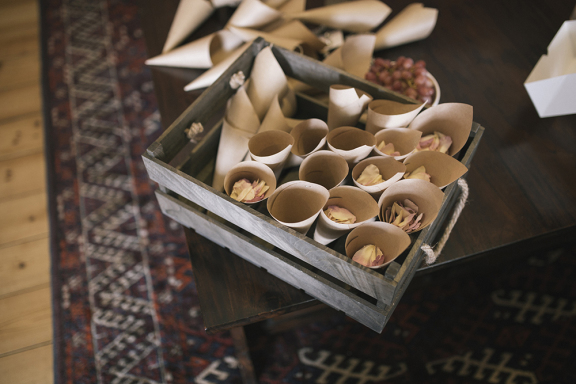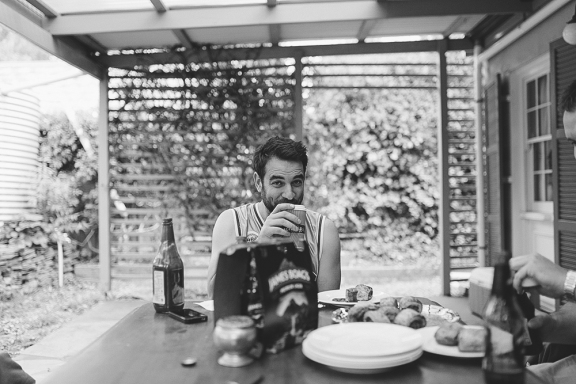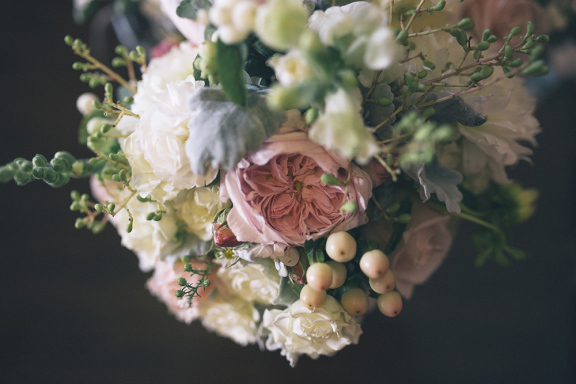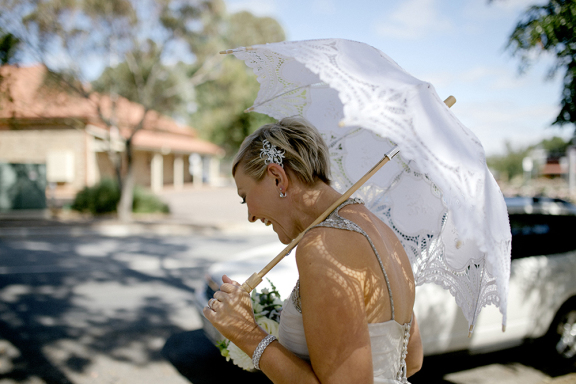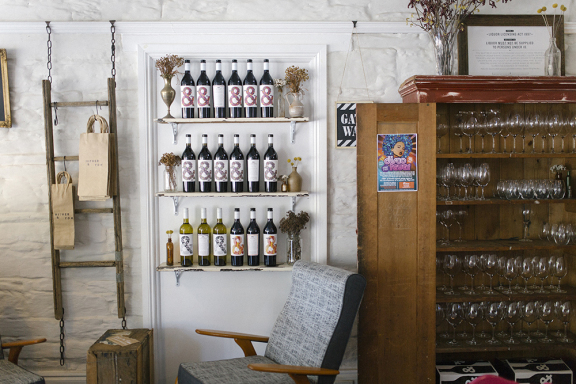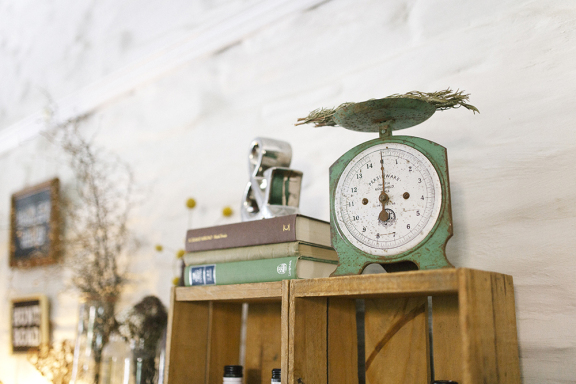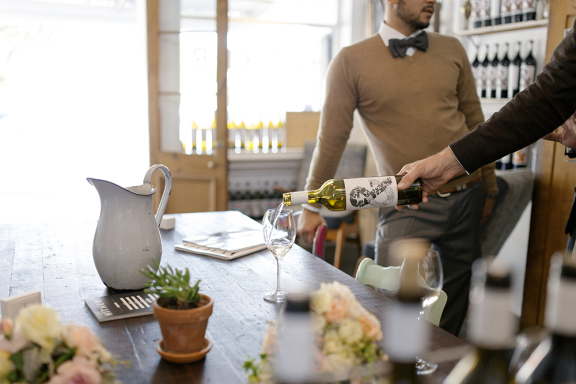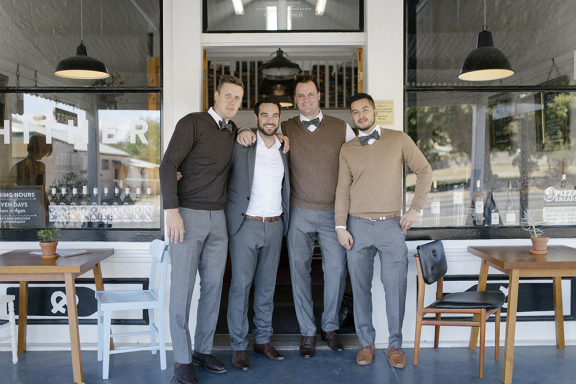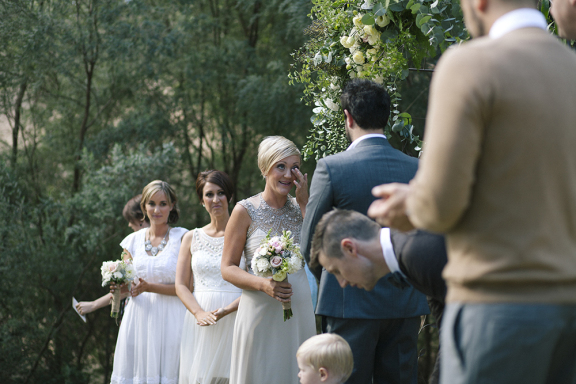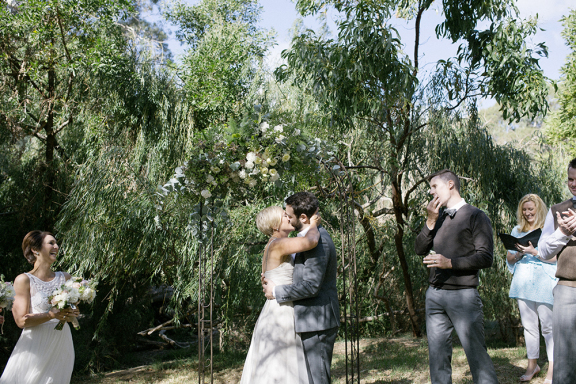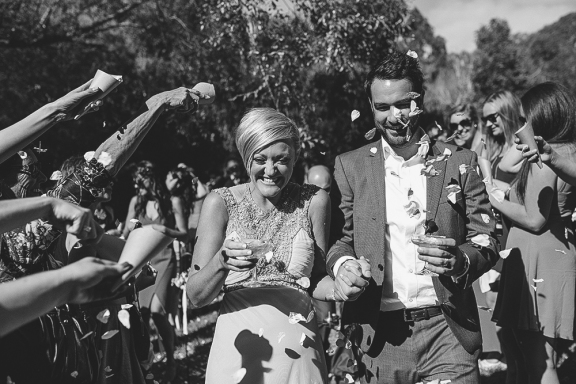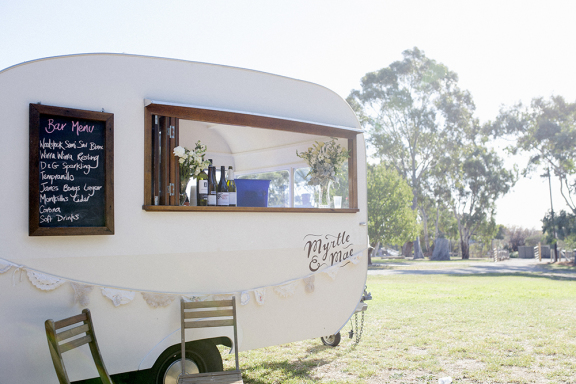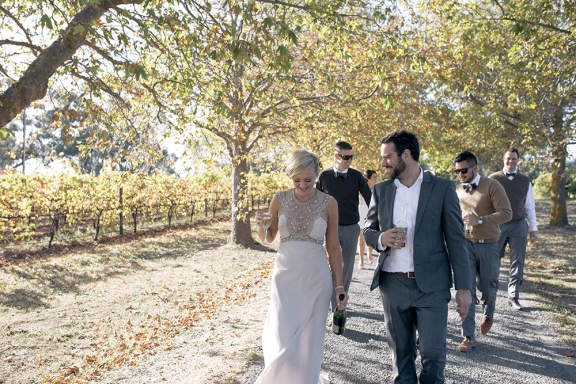 Photography: Carly Tia | Bride's dress: Gwendolynne | Bridesmaids dresses: French Connection / Forever New | Groom's suit: Peter Jackson | Rings: Fili Jewellers | Hair & Makeup: friends of the bride | Ceremony venue: Willunga Slate Museum | Ceremony refreshments: Myrtle & Mae | Celebrant: Sarah Warwick | Reception Venue & Catering: Russell's | Flowers: The Bloombox Shop / The Tenth Meadow | Band: Frank Loves Joan / Thon Lion
Recent Posts
Having suffered through months of drought, it could only be a good omen that the heavens finally opened on Chris'…
After toying with the idea of a destination wedding, Georgia and Adam opted instead to keep things closer to home.
Audley Dance Hall was originally built during the Second World War to host dances for soldiers on…