Retro Australiana meets Palm Springs
Heathcote's Pink Cliffs were the inspiration behind this dreamy pastel wedding shoot, captured by Long Way Home. The talented team behind Good Day Rentals brought their love for mid-century style to life, with a mix of modern and vintage elements.
The rocky terrain and low blush coloured hills give the location a Palm Springs vibe, but in place of palm trees, it's dotted with distinctly Aussie gumtrees. The combination of the two led the team to a Palm Springs x Australiana concept. Classic mid century modern is a Good Day Rentals specialty, so there was no shortage of stylish retro furniture in the mix. Vibrant perspex signage by Fox and Hart gave the shoot a modern element that pops against the earthy backdrop.
The brief for the day was pink for the cliffs, blue for the sky and yellow for the wattle, with plenty of mid-century twists. Good Grace & Humour took the theme seriously, with an abundance of stunning native blooms, including a literal standout floral staff with a giant Gymea Lilly as the centerpiece. The bride's pink floral gown by Avari Couture and vintage style hair and makeup paired perfectly with modern elements including a pink leather Gorman jacket and earrings by cult Melbourne designer Emily Green.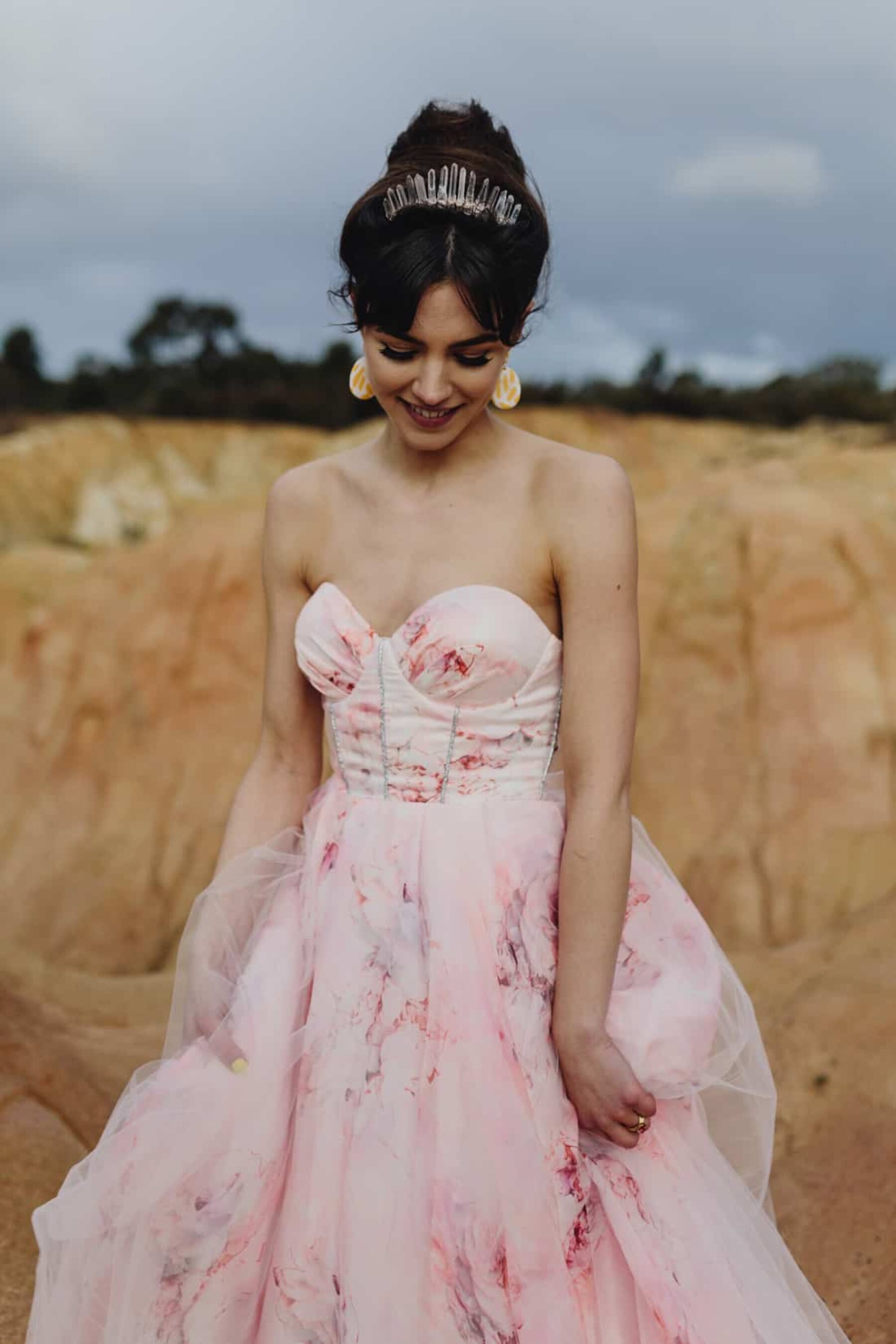 Recent Posts
Easing into their wedding with brunch at a local café before heading to their Ooi House Airbnb…
Six years after being introduced by friends, Tom & Libby tied the knot at VIC's luxurious French-chateau style mansion…
After their wedding venue pulled the pin just 24 hours before Chris and Jac were set to say I Do…