'Young Love' by Rue de Seine
Rue de Seine's flowing silhouettes are adored by brides the world over, far beyond the shores of their Auckland origins. Designed for the modern bride, the label's latest collection is inspired by the restless spirit of Young Love.
In a change of pace from the whimsical feel of previous campaigns, the bohemian bridal label teamed up with LA photographer, Larsen Sotelo to bring us a bold gypsy-inspired shoot from the sunbaked landscape of the Californian desert.
"This season, we are thrilled about our hand crochet gowns and bold beaded florals on nude fabrics," says Designer, Michele Corty. "We believe that our brides should be comfortable and true to their own style on their wedding day. Our collection offers a selection of romantic and effortlessly chic gowns inspired by the carefree spirit of the Rue De Seine bride."
Rue de Seine in stocked in Melbourne and Sydney at The Bridal Atelier, in Brisbane at The Babushka Ballerina and in Perth at Through the White Door.
---
Gowns & Styling: Rue de Seine | Photography: Larsen Sotelo
Recent Posts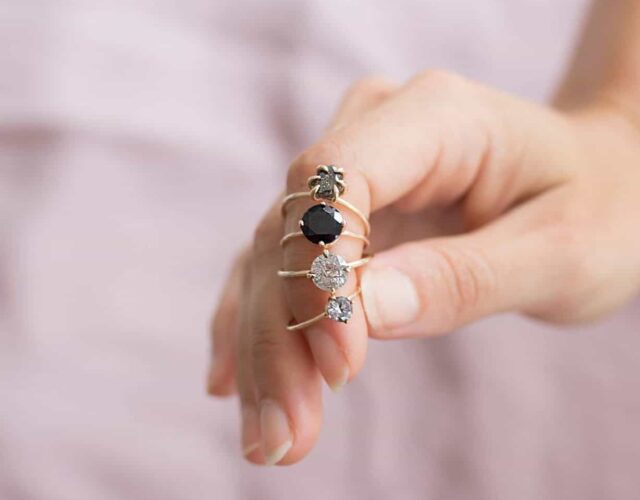 If, like us, you think an engagement ring should be an expression of individuality, then you'll likely opt for a…
What started out as a crush for Elizabeth, who would see Dan, a hunky skateboarder, passing her work…
After originally planning an outdoor, rustic themed wedding at a vineyard, James and Emily's plans quickly went astray due to…