Liv & Lewy's Little River Love Fest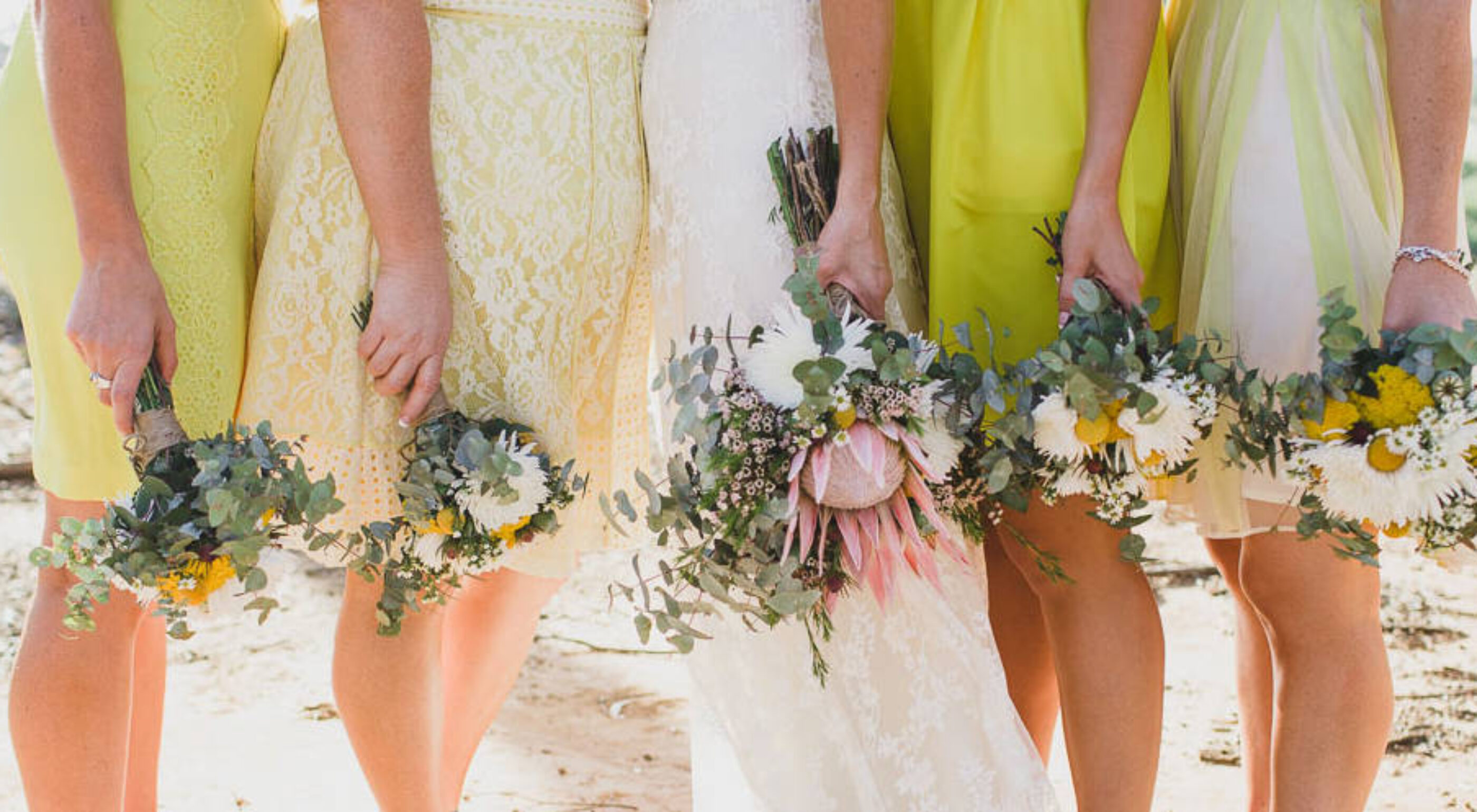 If the alliteration of their names isn't a sign that Liv and Lewy are meant to be, their mutual love of hats sure is. In fact, it was hats that brought these two together when they noticed each other across the bar on a night out. All it took was a quip from Liv – "Nice hat" and the rest is history.
With nature as the glorious backdrop, Jason Vandermeer captured these lovers tying the knot at Lewy's parents property in Little River, "We absolutely loved his work – the combination of black and white with beautiful framing and in the moment style."
On choosing Little River as the setting, Liv says "It was important for us to have the ceremony and reception at the same location. We wanted the day to be seamless without a big gap in the middle."
In true Lewy style, the dapper groom donned a hat to complete his Jack London attire, while Liv was a vision in a combination of lace Mariana Hardwick and Jade Lawler Couture. After her superb work doing the flower arrangements, including Liv's wax flower crown, Emma Leonard, a friend and artist, may have found a new calling in floristry.
Creatives at heart – Lewy, a graphic designer and Liv, a production coordinator for Grand Designs Australian – DIY was the way to go for the pair. Lewy designed the invitations and bombonierre labels, and for the rest, they got whole fam on board. "Lewy's pop (our resident carpenter) made the trestle tables and pop's cider bar." Says Liv, "We especially loved the doors he made. It was a great entrance for the girls to walk through."
Not ones to play by the rules, Liv and Lewy shelved the cutting of the cake – in fact they shelved the cake altogether, instead opting for a piñata to kick-off the night. The Paella Pan ensured everyone was well fed before the partying began. It was to be a relaxing and fun environment with no curfew, meaning everyone could dance the night away to reggae/dub courtesy of the Beachniks. Luckily, Little River never closes.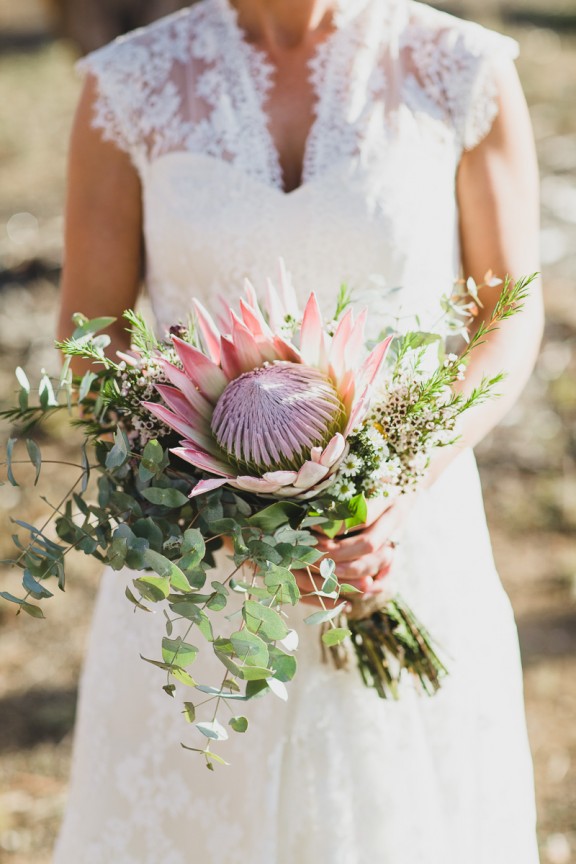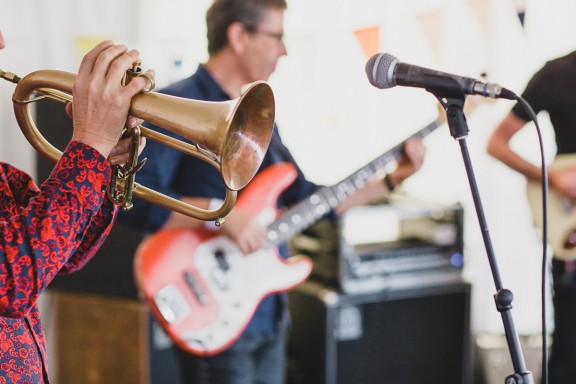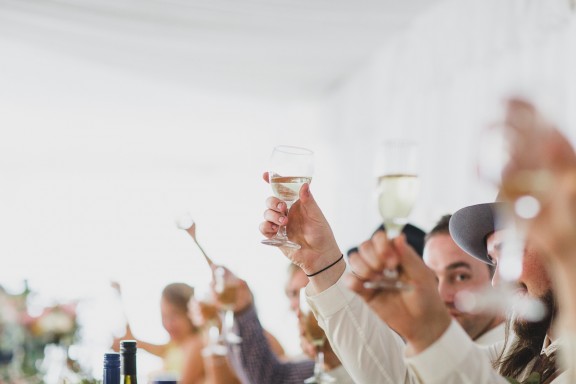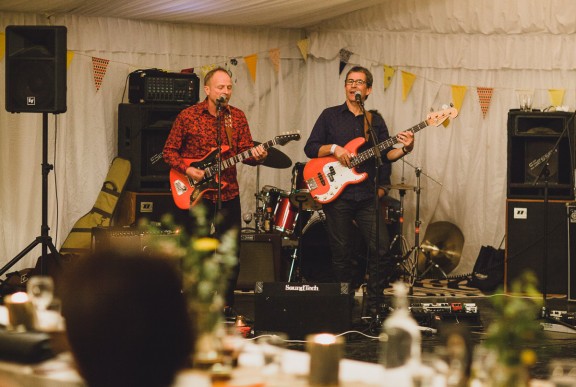 Photography: Jason Vandermeer | Bride's dress: Mariana Hardwick / Jade Lawler Couture | Bride's shoes: Edward Meller | Bridesmaids dresses: Asos, City Chic, Ted Baker, Tokito | Bridesmaids shoes: The Iconic | Groom's suit: Jack London | Groom's shoes: Beggar Man Thief | Rings: Lord Coconut / Pieces of Eight | Accessories: City Hatters | Hair: Magical Makeovers | Magical Makeovers | Celebrant: Bob Stephenson | Flowers: Emma Leonard | Catering: The Paella Pan | Stationery/invitations: abCreative | Transport: J&S Transport
Recent Posts
After rekindling their romance twelve years after going separate ways, it's pretty obvious this Melbourne couple were always a sure…
A colourful, vintage-inspired party that was all about good times and good tunes, Geelong couple Jules and Josh chose to…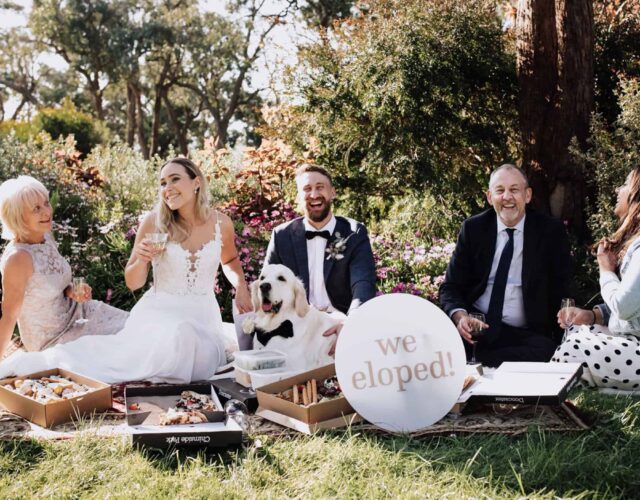 Pulling a wedding together in two weeks (thanks COVID) may not be an ideal scenario for most, but it didn't…