Struggling to find a worthy wedding shoe? Shoes of Prey lets you design your own perfect pair online – for those of us wishing for a shade lighter, a touch higher or a tad more fun.
We've had a play, and it really is dead easy. You start by selecting one of 12 shoe shapes (including ballet flats, stilettos, sandals, and wedges) before choosing from over 170 fabrics in virtually every shade and texture. Once you've fashioned your shoe, the beauties are handmade and delivered within five weeks, worldwide. Dream shoes not quite right? You can return within 365 days and they'll remake them free of charge, or offer a full refund.
Co-founder Jodie Fox gets how hard it can be to find exactly what your looking for. "I was solving a problem of my own," says the lady herself. "I'd always liked shoes, but I never loved them because I couldn't find exactly what I was looking for. Either it wasn't quite the right colour, there was an embellishment I didn't like, not quite the right heel height…" sound familiar?
While travelling she came across a crafty shoemaker, who brought Jodie's own designs to life. Throw in the online retail smarts of business partners Michael and Mike, and there you have it – Shoes of Prey – making footwear fantasies come true since 2009.
Jodie has shared these gorgeous aisle walking creations with us for inspiration, and Sydney-siders can even visit their boutique at David Jones. Raring to go? Visit Shoes of Prey to start designing.
Need to feed that shoe fetish? Head to Pinterest for more shoespiration.
Recent Posts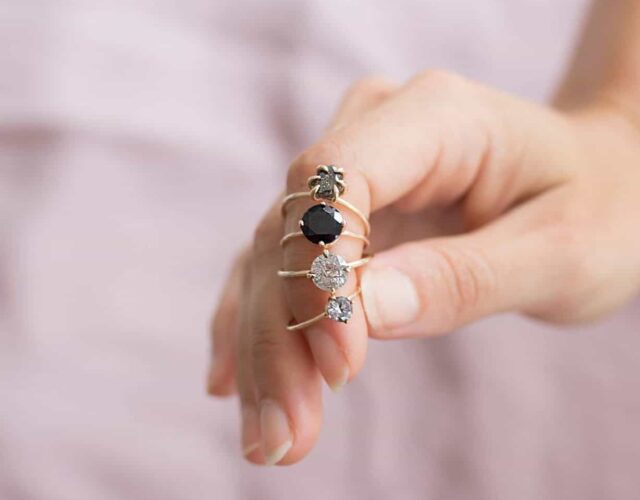 If, like us, you think an engagement ring should be an expression of individuality, then you'll likely opt for a…
What started out as a crush for Elizabeth, who would see Dan, a hunky skateboarder, passing her work…
After originally planning an outdoor, rustic themed wedding at a vineyard, James and Emily's plans quickly went astray due to…