Gemma & Michael's Glam Substation Wedding
The Substation in Newport always guarantees a good time – something Michael and Gemma recently found out first-hand. The pair aimed for a fun, relaxed wedding and judging by these atmospheric frames by Lara Luz, they found the perfect balance.
If a Christmas and New Year's spent in New York City wasn't magical enough, Michael took it up a notch by popping the question over a Michelin Star lunch by Central Park. "Part of the lunch included endless champagne, " Michael tell us, "I was very nervous, and with lots of smiling and laughter I managed to propose!" Gemma agreed of course, and the rest is history!
With a venue as impressive as The Substation, there was little need for decoration. Stunning flowers were a given (Gemma's mum is a florist) but according to the couple, their main focus was elsewhere. "We wanted a really good band and plenty of food and wine, making sure everyone would have a really fun night. We didn't have a theme in the end, but I guess it was relaxed and a little glamorous."
Having the whole day in the one place meant a seamless transition from ceremony to party-mode, "It worked really well." Gemma tells us. "As soon as Jon Von Goes (our celebrant) said we were married and our lips touched, the band kicked in with The Kinks – 'You Really Got Me', and everyone cheered and hugged! It was a great moment!"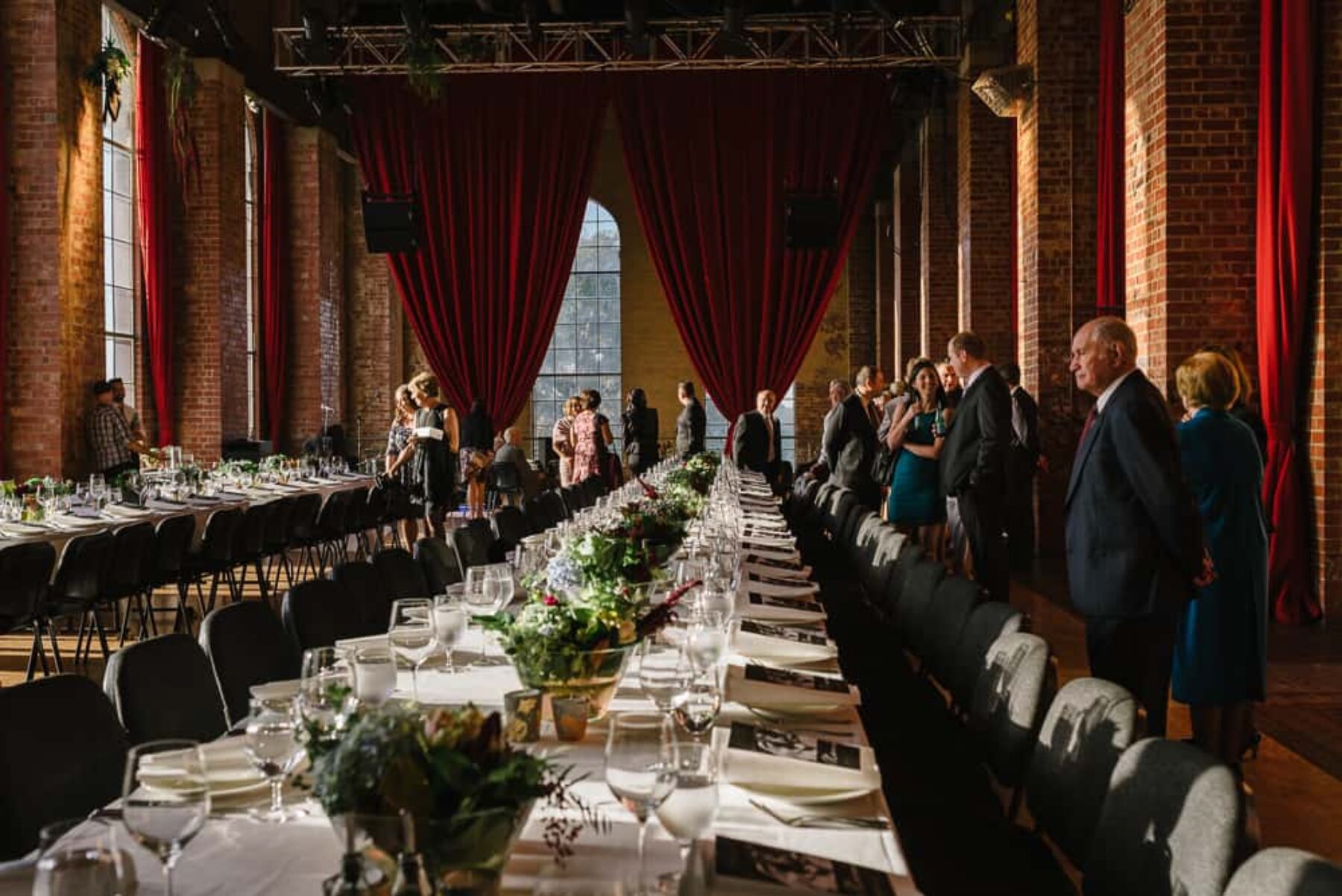 Recent Posts
Well versed in playing host, Marah and Simon graduated from house party to epic warehouse party with…
Having suffered through months of drought, it could only be a good omen that the heavens finally opened on Chris'…
After toying with the idea of a destination wedding, Georgia and Adam opted instead to keep things closer to home.