In a Maze – Award-winning Wedding Films
The camera-touting team at In A Maze craft cinematic films for their couples to relive the magic of their wedding day for years to come. Based in Sydney, the studio has won multiple awards in Australia and internationally.
Creative Director Jeffrey Xiong has a long-standing passion for the arts and a background in multimedia design. Having cut his teeth in the commercial realm (working with some of Australia's biggest brands), Jeffrey discovered is true calling in capturing 'the intense and intimate moments of a wedding day'.
And the name? Jeffrey explains. "Being in love puts you in a maze. You are confused and don't know what to expect. You become impulsive, dazed, and disoriented. You have butterflies in your stomach and feel overwhelmed. Everything is fresh, new, and vibrating with life. In all this confusion, you must make a crucial decision. This is what happens when you are in a maze – you are presented with different paths, but one of them can change your life forever. This path offers the promise of true love."
Who is the team behind In a Maze Films? What are your roles and backgrounds?
Eric is our managing director and he is also our post-production supervisor. Jeffrey is the creative director and lead cinematographer – he looks after the artistic approach and style of our films.
How would you describe your wedding videography style?
In A Maze is emotional and enigmatic. We make true love stories with exceptional elegance, and keep all the loving moments with couples forever. Our films are roller coaster rides and we will take you through all the beautiful and incredible moments that will put you in a maze – capturing your life through someone else's eyes. We laugh and cry along as you watch your own story progress to a perfect ending.
What are some of your key influences and sources of inspiration?
We're always inspired by movies, music and traveling. We watch fashion shows, go to art exhibitions, read design books and explore food from around the world.
What can a couple expect from In a Maze Films when engaging you for their wedding?
We believe in capturing the story as it unfolds naturally, treating each wedding film as a masterpiece. We understand the importance of having a hassle-free wedding, and therefore we take every care to not interfere with your day and produce an artistic and emotional film that reflects your unique story. This will be a special memento for you and your loved ones, treasured for many years to come.
Who are some vendors you've loved working with?
Chanele Rose (florist), Jessie Cacchillo (celebrant), and event stylists She Designs and Ashdown & Bee.
What kind of weddings do you get excited about?
Creative, personal, intimate, private venue.
What have been some professional highlights for In A Maze?
Since starting In A Maze, we're fortunate enough have won many International and National best wedding film awards. Most importantly, we are the trusted filmmakers for industry vendors and celebrities.
Finally, do you have any tips for couples planning their wedding?
Plan early. Always be prepared. Relax and be yourself.
Recent Posts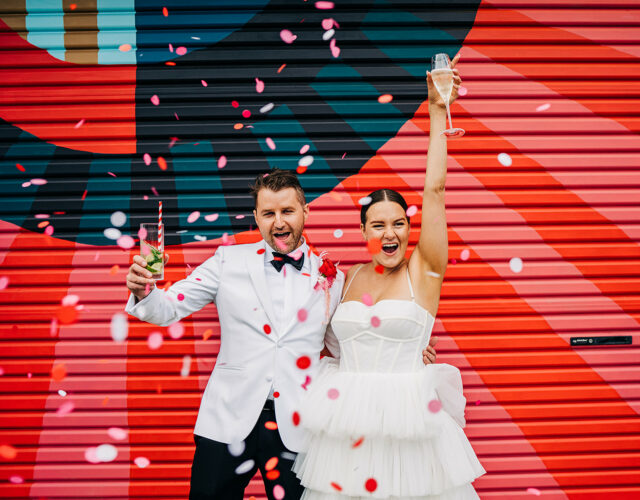 In the heart of the city, a tale of serendipitous love unfolded between Madi and Tim, two accountants…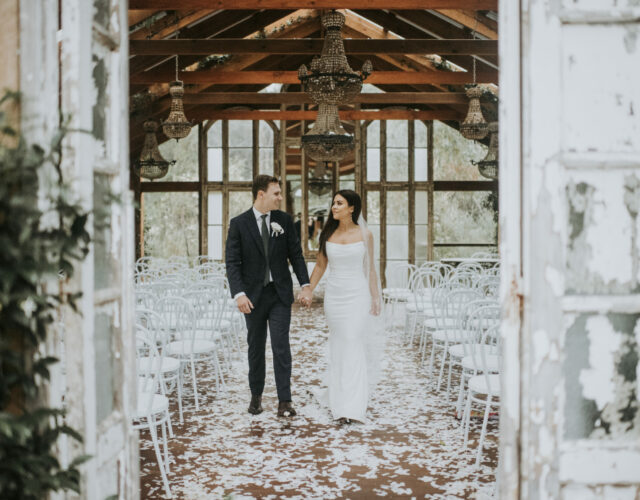 In the serene embrace of The Woods Farm, Jervis Bay, on the 14th of May 2022, Hugh and Felicity tenderly…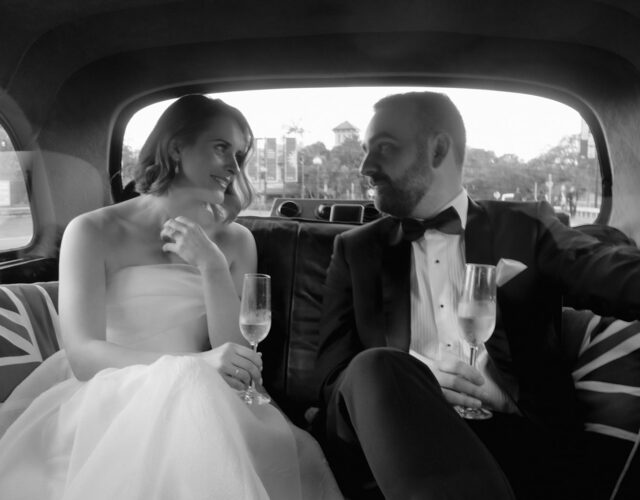 In the bustling cityscape of Sydney, the story of Mariia and Matthew unfolds – a romance that transcends…