Candice & Scott's Greenhouse wedding at Three Blue Ducks
Keen to avoid a 'wedding factory' vibe, Candice and Scott knew they'd found the perfect location for their wedding when they laid eyes on the high ceilings and exposed brick walls of Three Blue Ducks in Rosebery, Sydney.
The couple built the theme and styling of their day around the 'industrial greenhouse' feel of the venue, adding to this look with foliage installations and runners of olive leaf, magnolia and polygum by Fiddlesticks Floral. Candice shares, "I was absolutely floored by the work that Justine from Fiddlesticks put in to our wedding. Greenery was a really important part of our theme, and her work completely exceeded my expectations."
For Candice, who admits to being a Type A personality, choosing the right vendors was key, and she definitely succeeded in that department. "I was blown away by all my vendors," she reveals. "As someone who is used to keeping an eye on everything and managing everyone, throughout the wedding process, I did not want for anything."
The couple gave a special shout out to their photographer and videographer. Candice tells us, "Lara at All Grown Up Weddings and Bree from Light Noise Films worked amazingly together and made the day truly fun and carefree. When I received the photos and video, again, I could not believe just how talented these girls are. Their work was romantic and captured the joy and emotion of the day, but was still modern and artistic, which is just what I had wanted."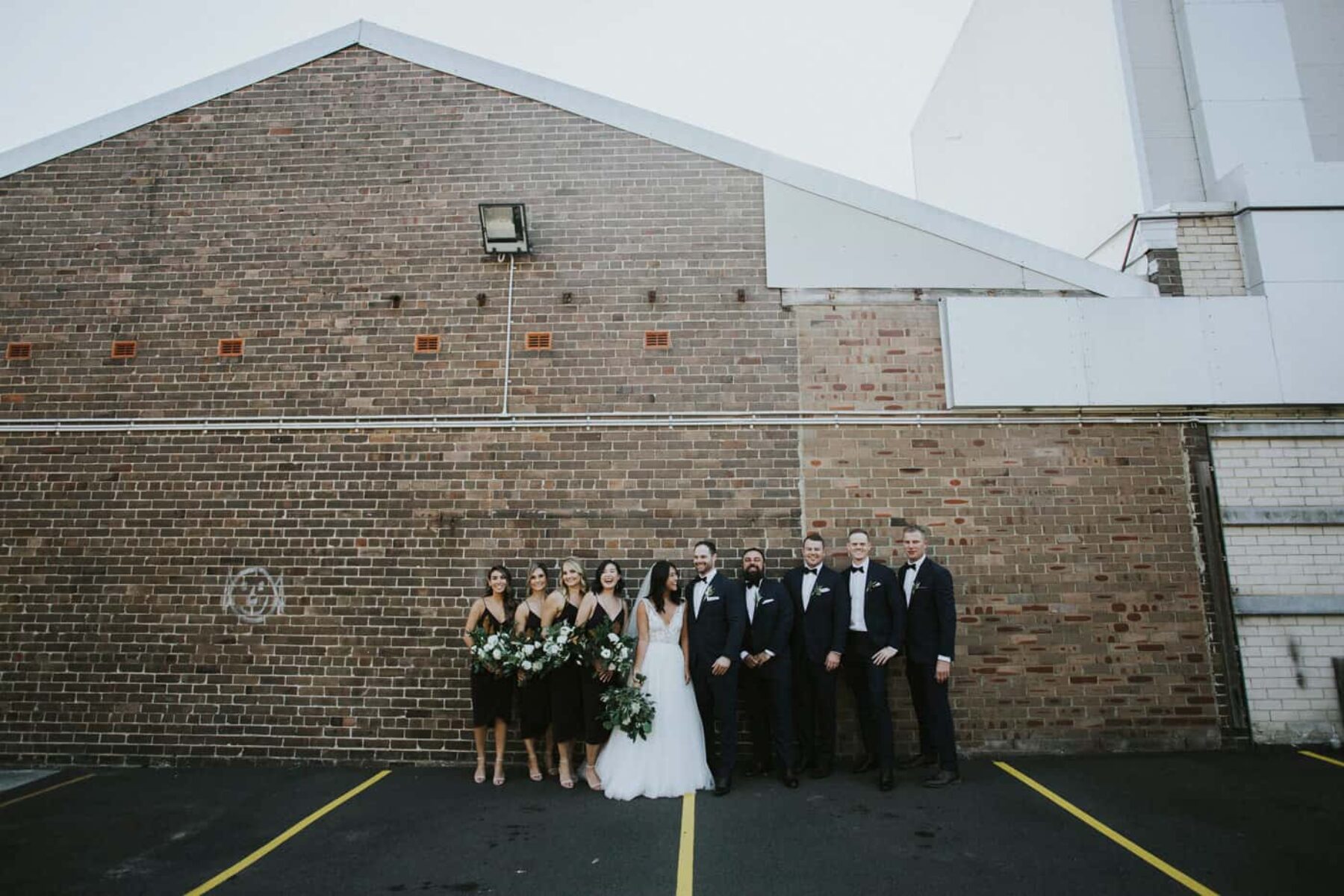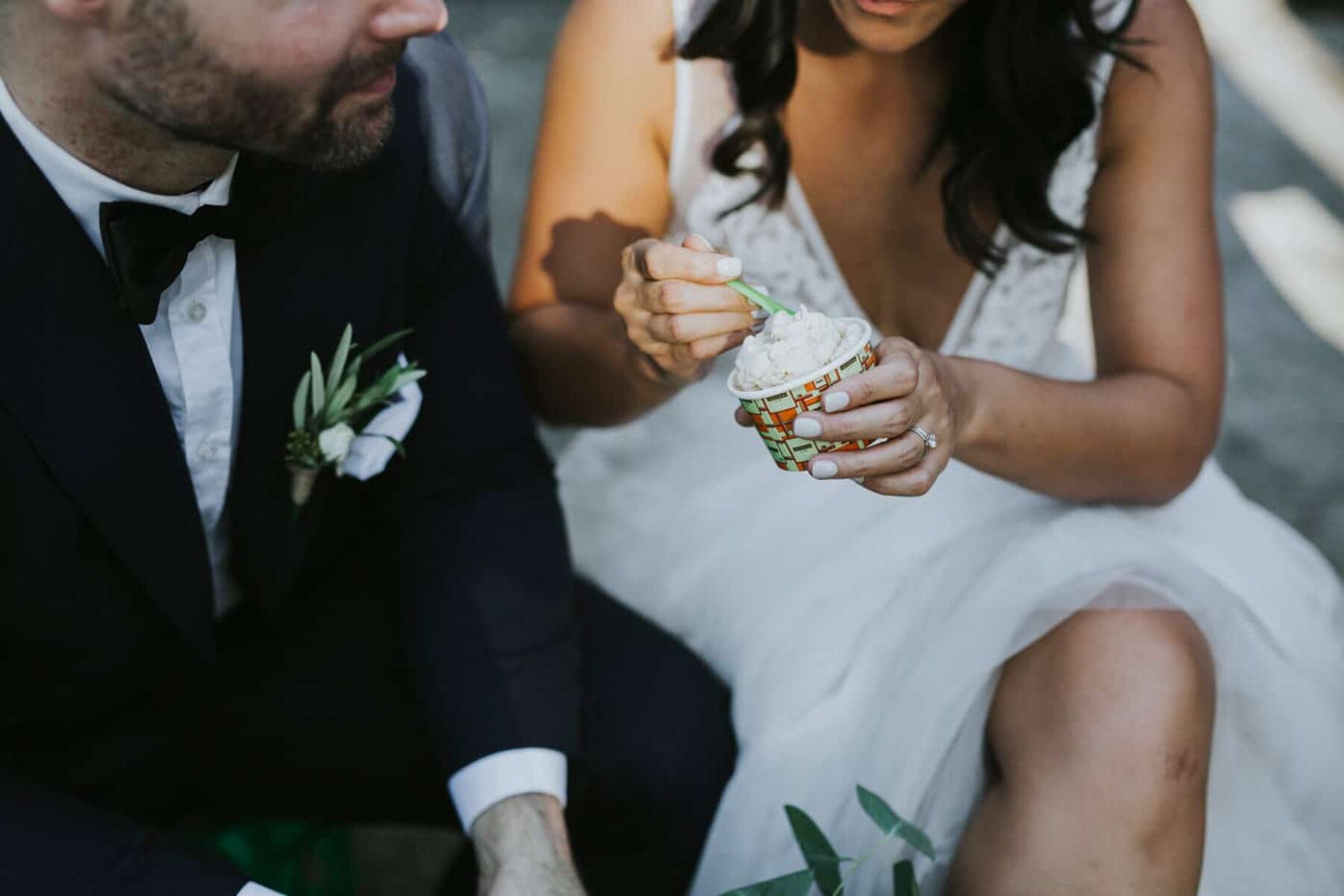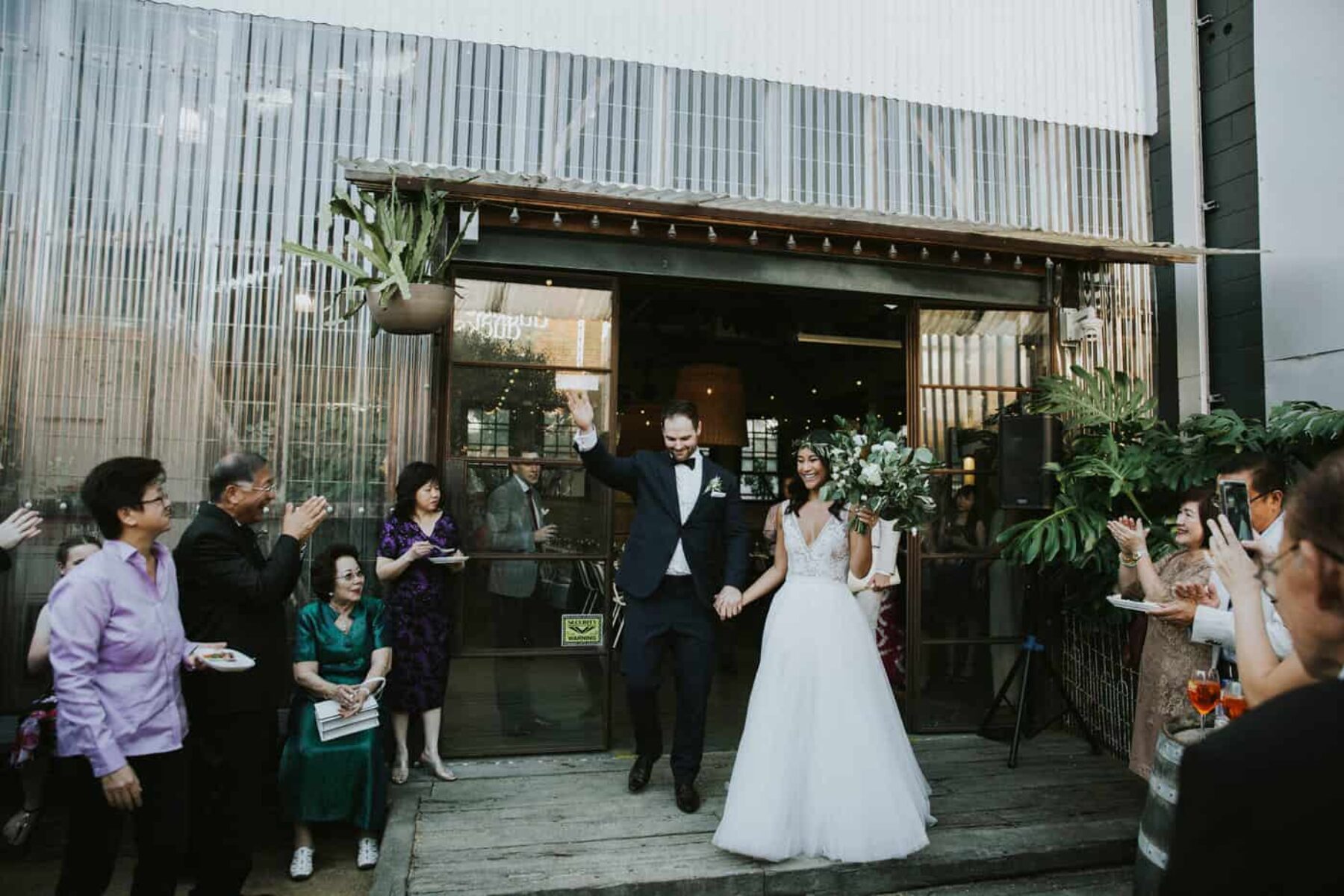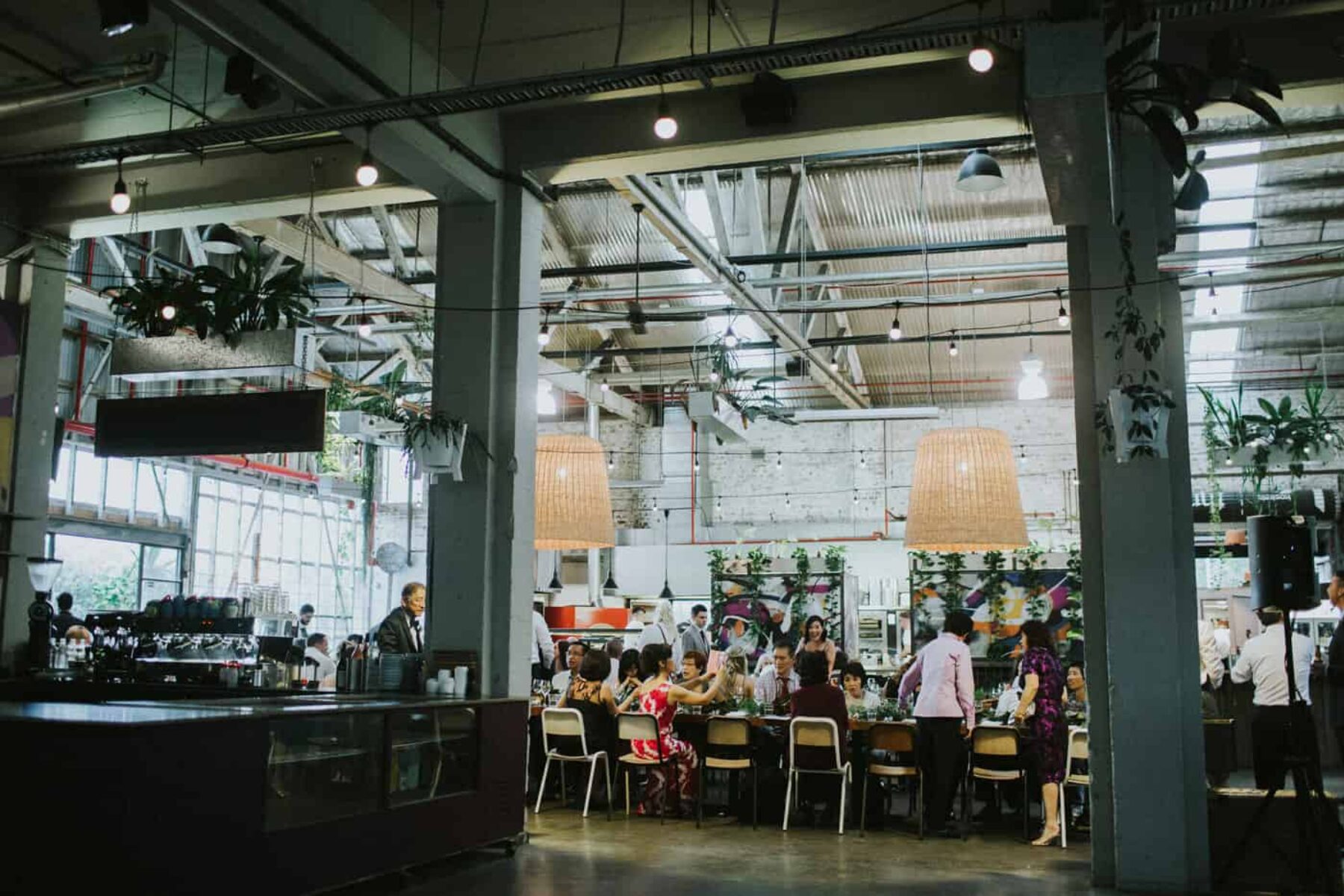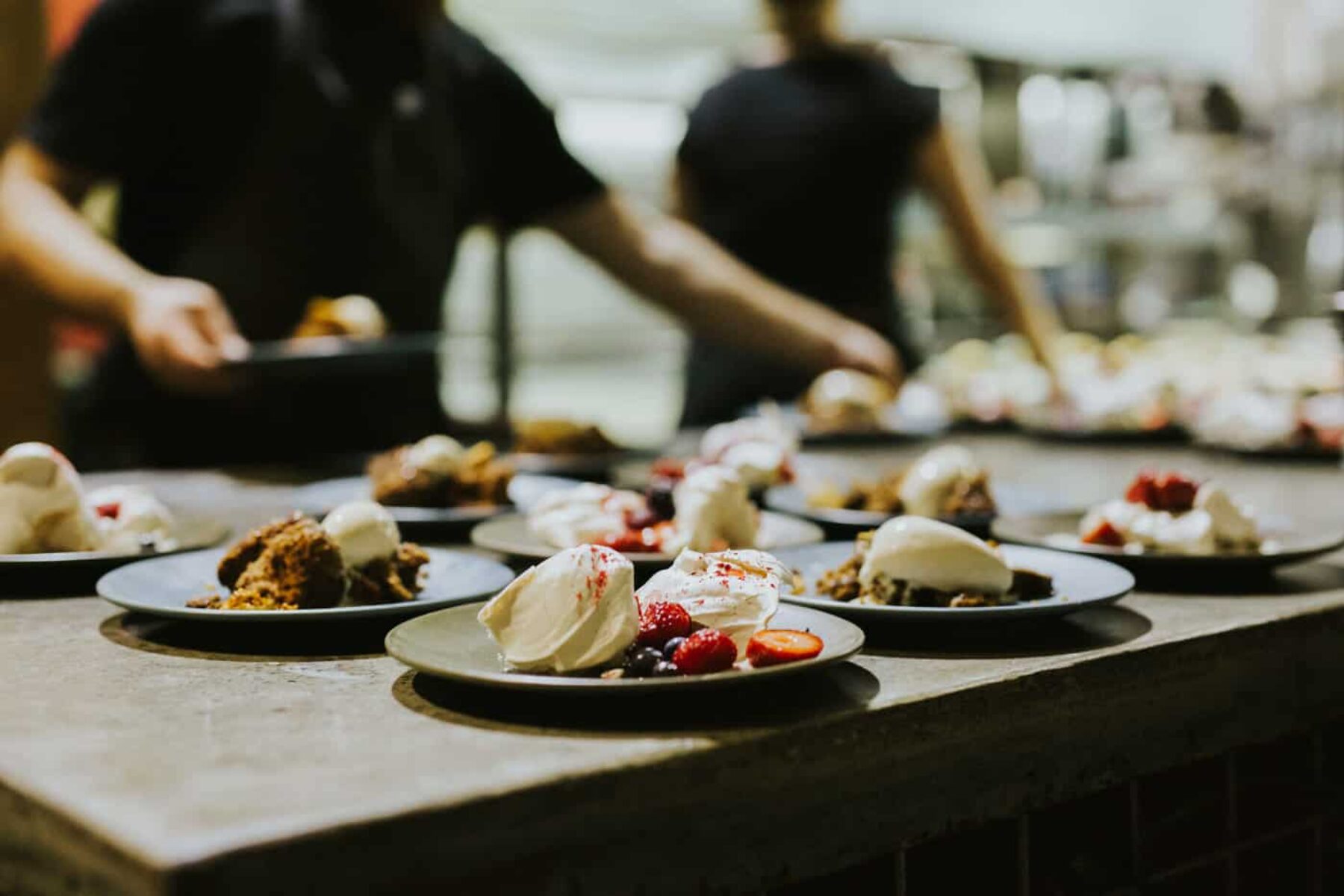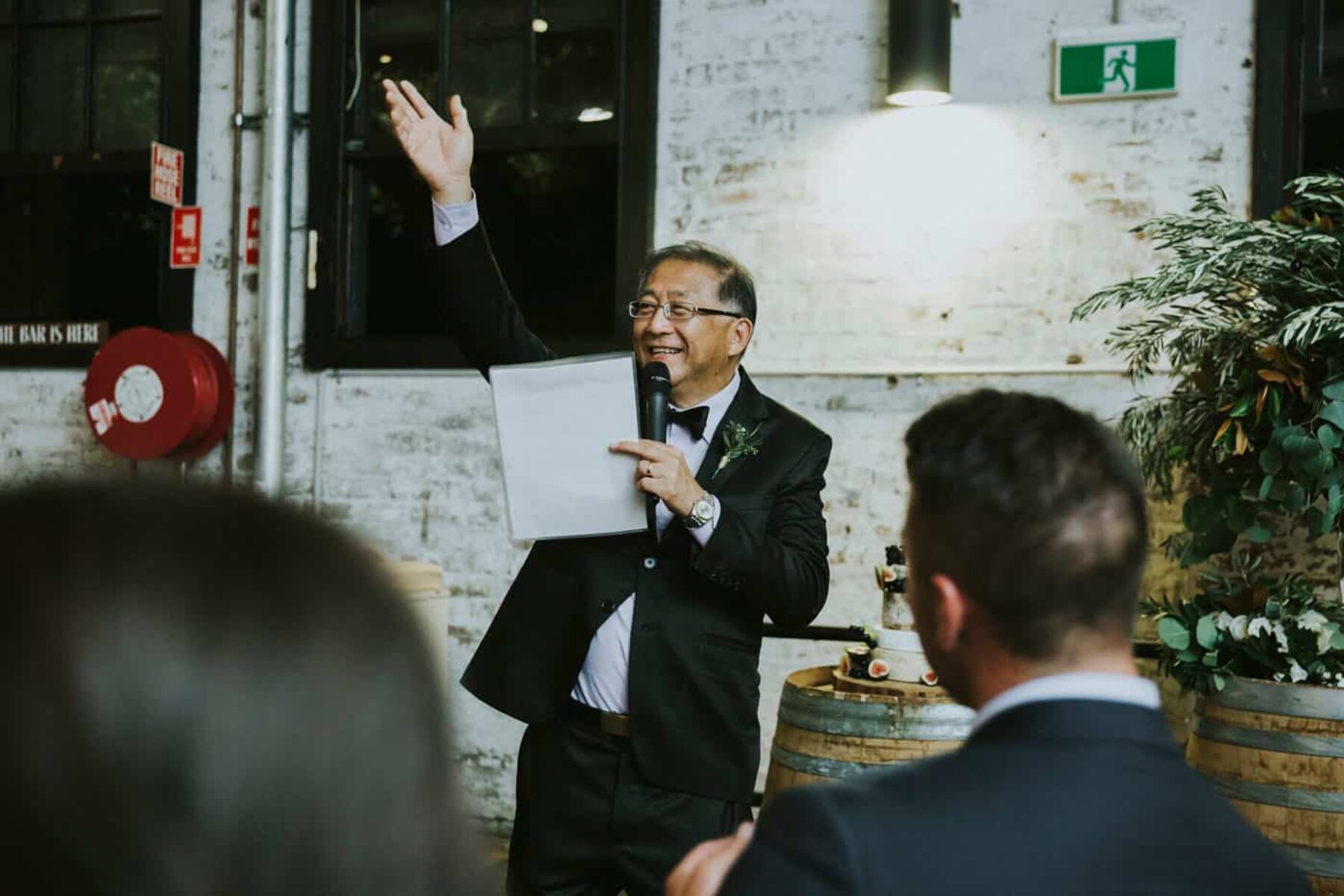 Recent Posts
This carefully curated wedding inspiration keeps sustainable practice in mind while celebrating all the beauty to be found in Australia.
Jeepers, what a year! We've been looking back at last year's most loved bridal styles,…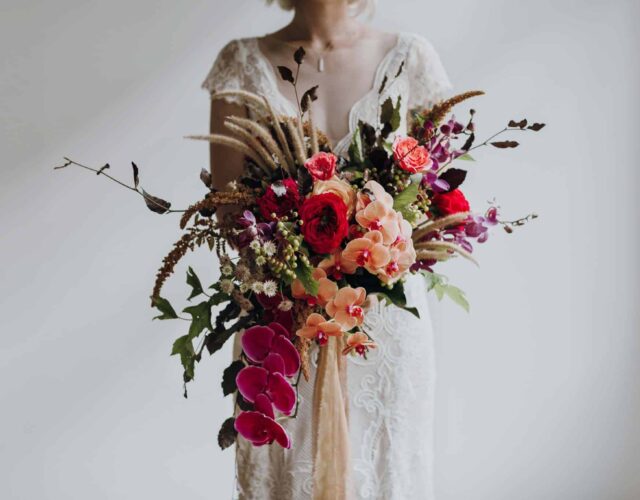 Looking back at 2018's most popular florals, the three elements that really stood out were colour, form and scale. Continuing…