Kate & Nic's Vintage Backyard Wedding
Relaxed and informal was the vibe these brides were chasing, and their sunny backyard wedding didn't disappoint. Decked out in vintage furniture and DIY details, the poolside party was a day of friends, family and fab food.
Capturing the festivities was Natalija of We Are All Stardust. "Nat was the first decision we made and we changed our original date so we could book her," say Kate and Nic. "There was no doubt that we made the best decision ever!"
Another easy choice was Kate's gorgeous Sadie dress by Anna Campbell. A self-confessed 'vintage addict', she paired the lace gown with a pair of retro purple pumps and foliage crown. Nic opted for a simpler, free-spirited look, with a cream Flannel dress, loose locks and bare feet.
The ceremony and reception played out in their Perth backyard, decorated with handpicked flowers and furnished by Project BLAK. "We wanted the day to reflect our personal values and interests," says Kate, "so it was a combination of vintage and handmade, recycled and repurposed. We kept things relaxed by having comfy corners set up around the place instead of tables and seating plans."
Vesbar Pizza dished up a steady supply of vegan, vegetarian and dessert pizzas from their mobile wood fire oven, receiving rave reviews from all. As the evening chill set in, those who weren't on the dance floor had a stockpile of colourful crochet blankets to stay cozy.
Kate and Nic tell me they had a blast organising their wedding together and advise other couples to keep shared values in mind when planning a wedding. "Plan a day around the things that are important to you and reflect you both as a couple. We chose to have a really relaxed event so that we could have more of the people we love celebrate with us."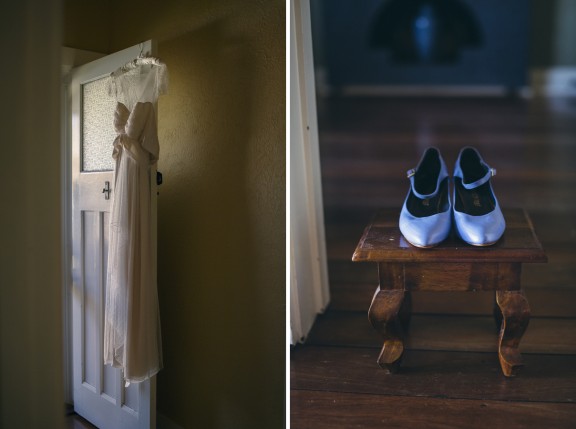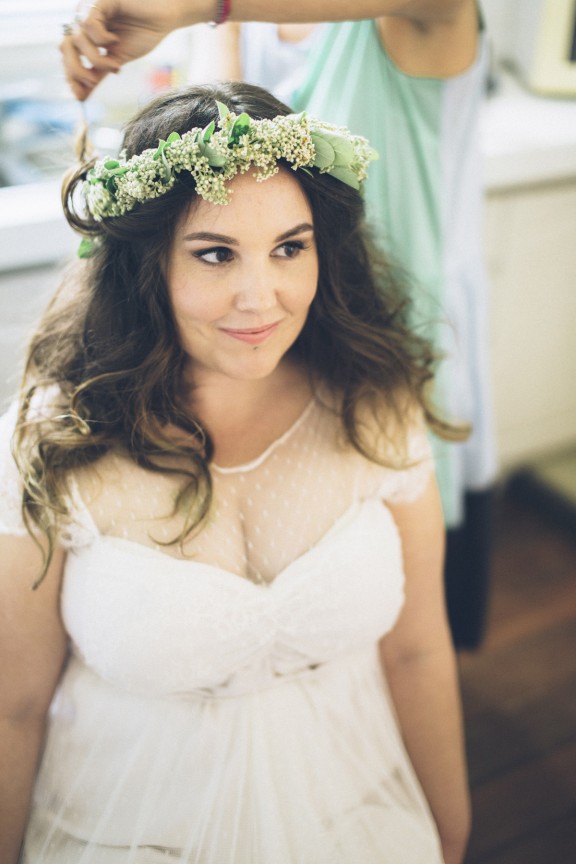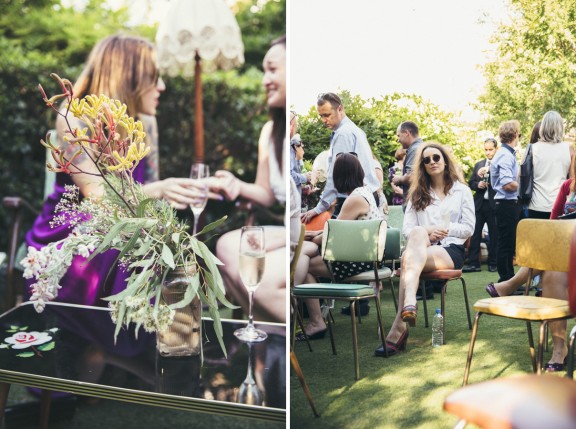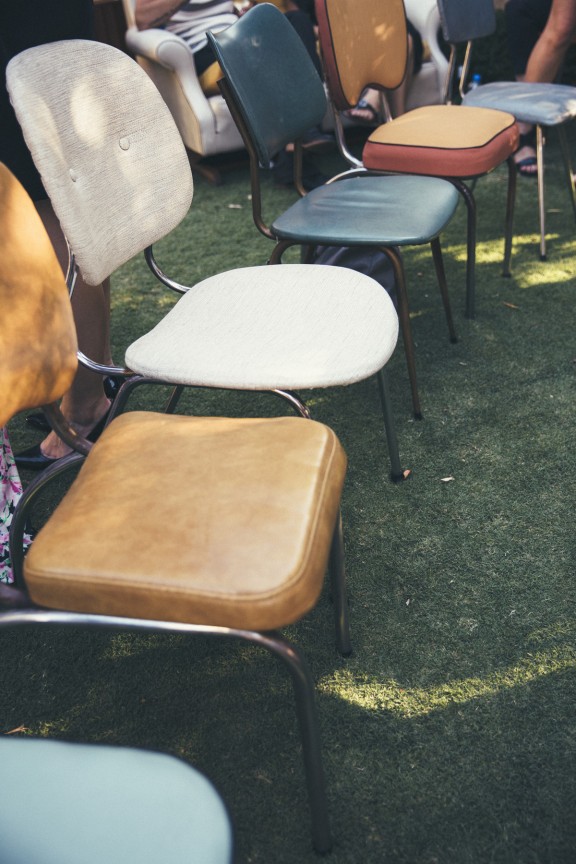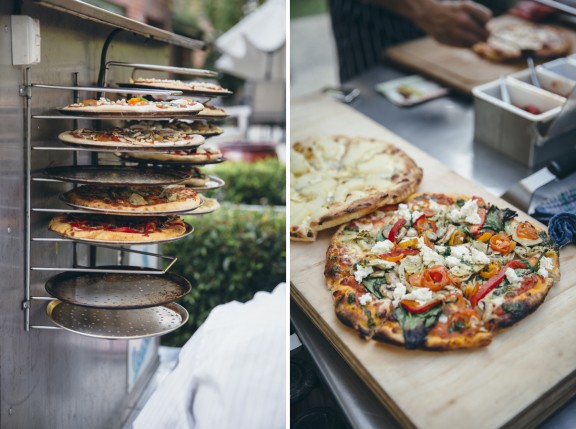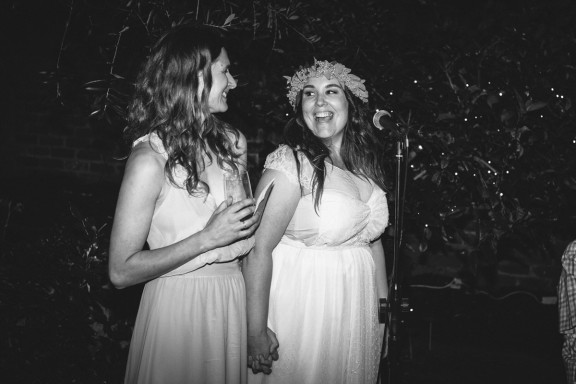 Photography: We Are All Stardust | Brides' dresses: Anna Campbell & Flannel | Bride's shoes: vintage | Bridesmaids dresses: Dangerfield | Rings: Steven Sher Antiques | Hair: Peggy & Bowie | Makeup: Kristy Ellis | Venue: Private property | Catering: Vesbar Pizza | Music: Mitch McDonald
Recent Posts
Having suffered through months of drought, it could only be a good omen that the heavens finally opened on Chris'…
After toying with the idea of a destination wedding, Georgia and Adam opted instead to keep things closer to home.
Audley Dance Hall was originally built during the Second World War to host dances for soldiers on…