Jess & Leon's Vintage Garden Wedding
Jess and Leon's whimsical garden wedding is a beautifully-styled menagerie of vintage knickknacks and carefully handmade items. A self-confessed hoarder, Jess has amassed a wonderful collection of decorative allsorts over many years, which were used to decorate both the ceremony and reception venues. The result, a richly eclectic wedding overflowing with personal elements, captured beautifully by Christine Lim.
The ceremony was in the Le Jardin De Rose at the Melville Heritage Café and the reception in the Padbury Stables at The Rosehill Country Club. "We choose these venues because of their absolutely beautiful gardens and unique little features," says Jess. "We wanted somewhere really special, not only because it is one of the biggest days of our lives, but also because we wanted somewhere relaxed enough for all of our friends and family feel right at home for the day."
Jess' gorgeous tea-length dress was a creation by local designer, Elvi Design and was paired with a gorgeous hair piece by Mignonne Handmade. Her lovely bridesmaid also wore Elvi Design, while the bow-tie clad groom looked impossibly dapper, thanks to Suits Formal Wear.
With a little help from talented loved ones, the bride herself made most of the gorgeous details of the day, including that incredible ruffled wedding cake! (Stay tuned for an interview with the lovely lady about her styling venture The Butcher, the Baker, the Stylist & Creator.) "Each second of our day was absolutely incredible, from walking down the aisle and seeing all the smiling faces of our closest friends and family, to watching everyone running around our reception exploring the different areas and listening to their excited ohh's and ahhh's!"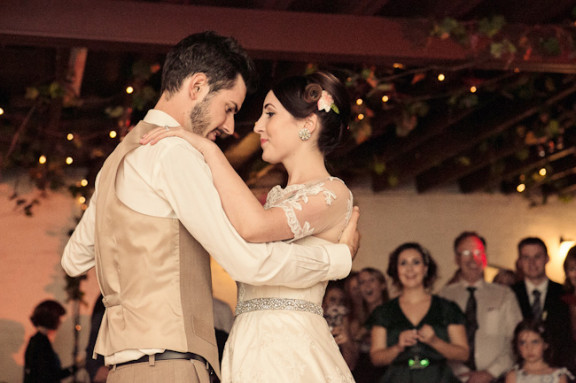 Photography: Christine Lim | Bride's dress: Elvi Design | Bride's shoes: Aruna Seth | Hair: Ali Price | Makeup: Samantha Enticknap | Bridesmaid's dress: Elvi Design | Groom's suit: Suits Formal Wear | Ceremony venue: Melville Heritage Café | Reception venue: The Rosehill Country Club | Invitations: Andrei Sarusi
Recent Posts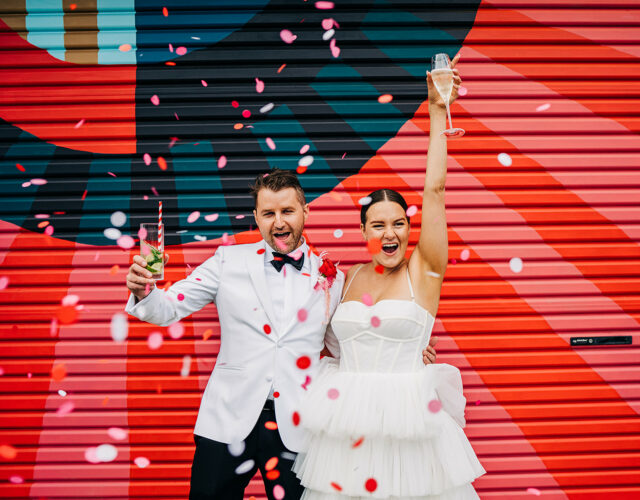 In the heart of the city, a tale of serendipitous love unfolded between Madi and Tim, two accountants…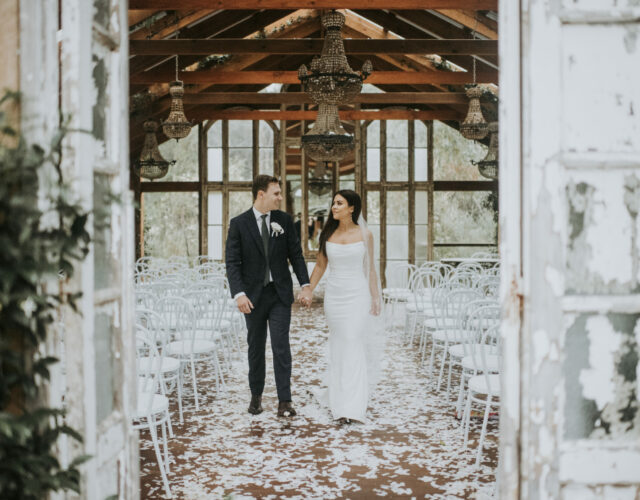 In the serene embrace of The Woods Farm, Jervis Bay, on the 14th of May 2022, Hugh and Felicity tenderly…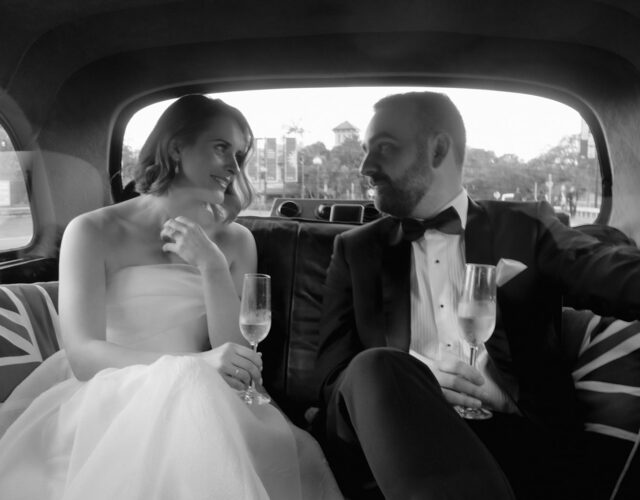 In the bustling cityscape of Sydney, the story of Mariia and Matthew unfolds – a romance that transcends…