"Colour Explosion" Vintage Industrial Inspiration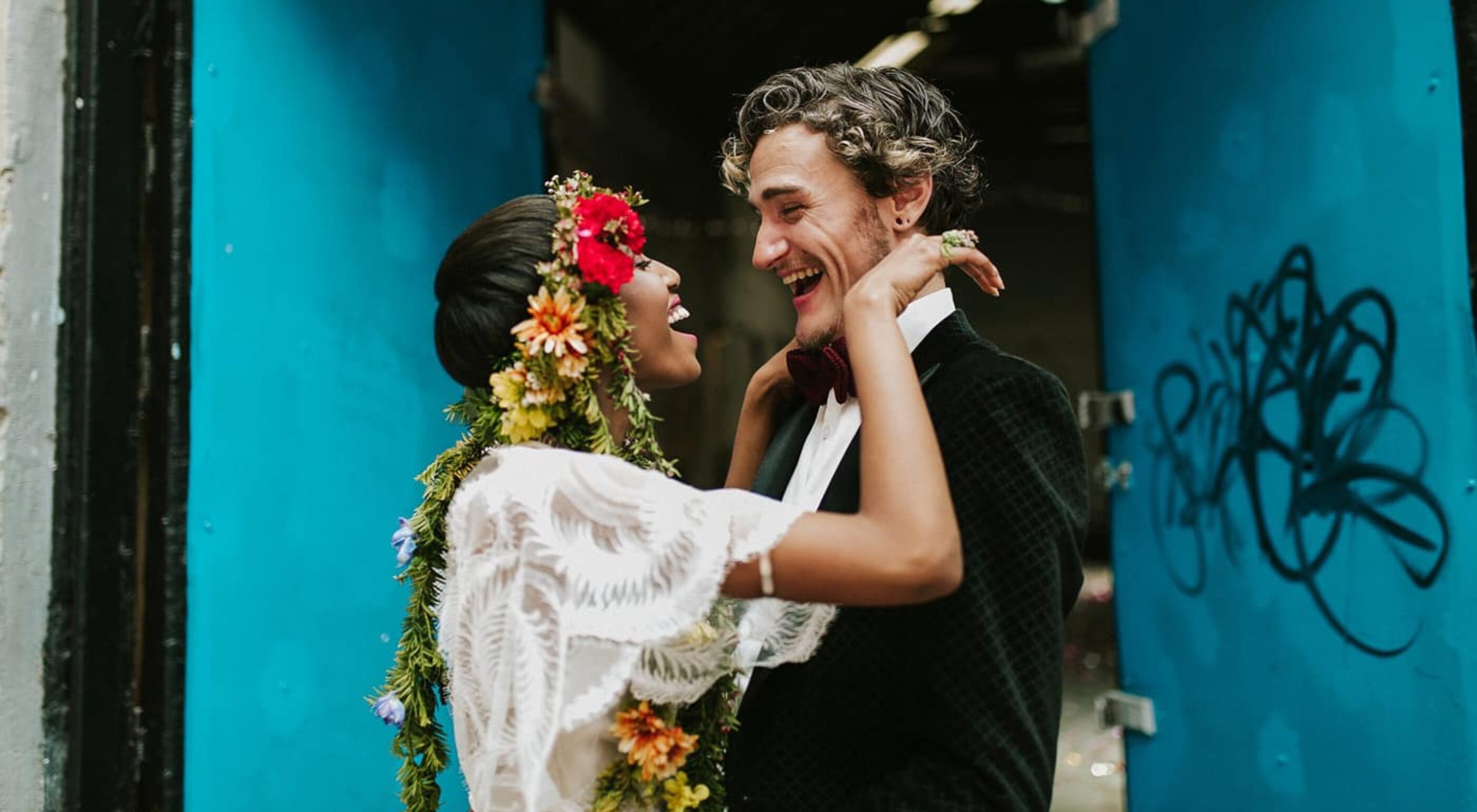 "Be as colourful, bold and creative as a unicorn at a rainbow convention…" This was the brief set by Good Day Rentals for their aptly titled 'Colour Explosion' shoot, and we reckon the creative team hit the nail on the head.
Playing out at Melbourne's quirky Church of Bang Bang Boogaloo, Good Day's Kate Forsyth tells us her aim was to create scenes that were "light years away from the traditional white wedding". Gathering a stellar team for her vibrant vision, the vintage-loving stylist recruited Good Grace & Humour on florals with photographer Gold & Grit capturing all the action.
Dreamboats Shamita and Gerard, conveyed the utter joy and excitement of wedded bliss, as only a real life couple can. A chunky gold belt added some glam to the bride's dreamy Gwendolynne gown, which was paired with an incredible flower veil for a totally unique look.
Featuring Good Day Rental's signature vintage furniture, the industrial venue was styled with no holds barred on the colour front, with a sea of confetti and a rainbow of treats by Miss Lady Bird Cakes. Our kinda wedding!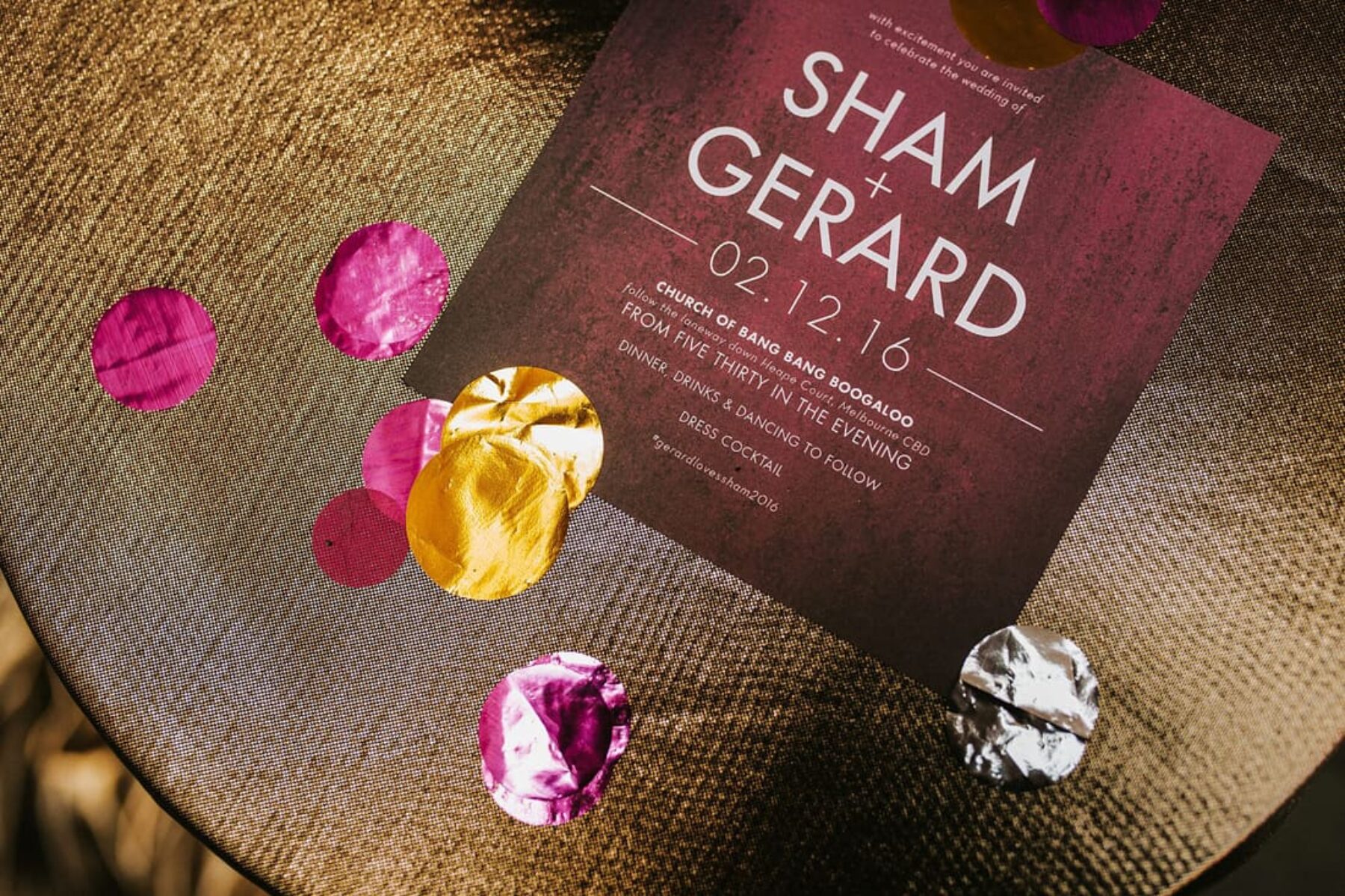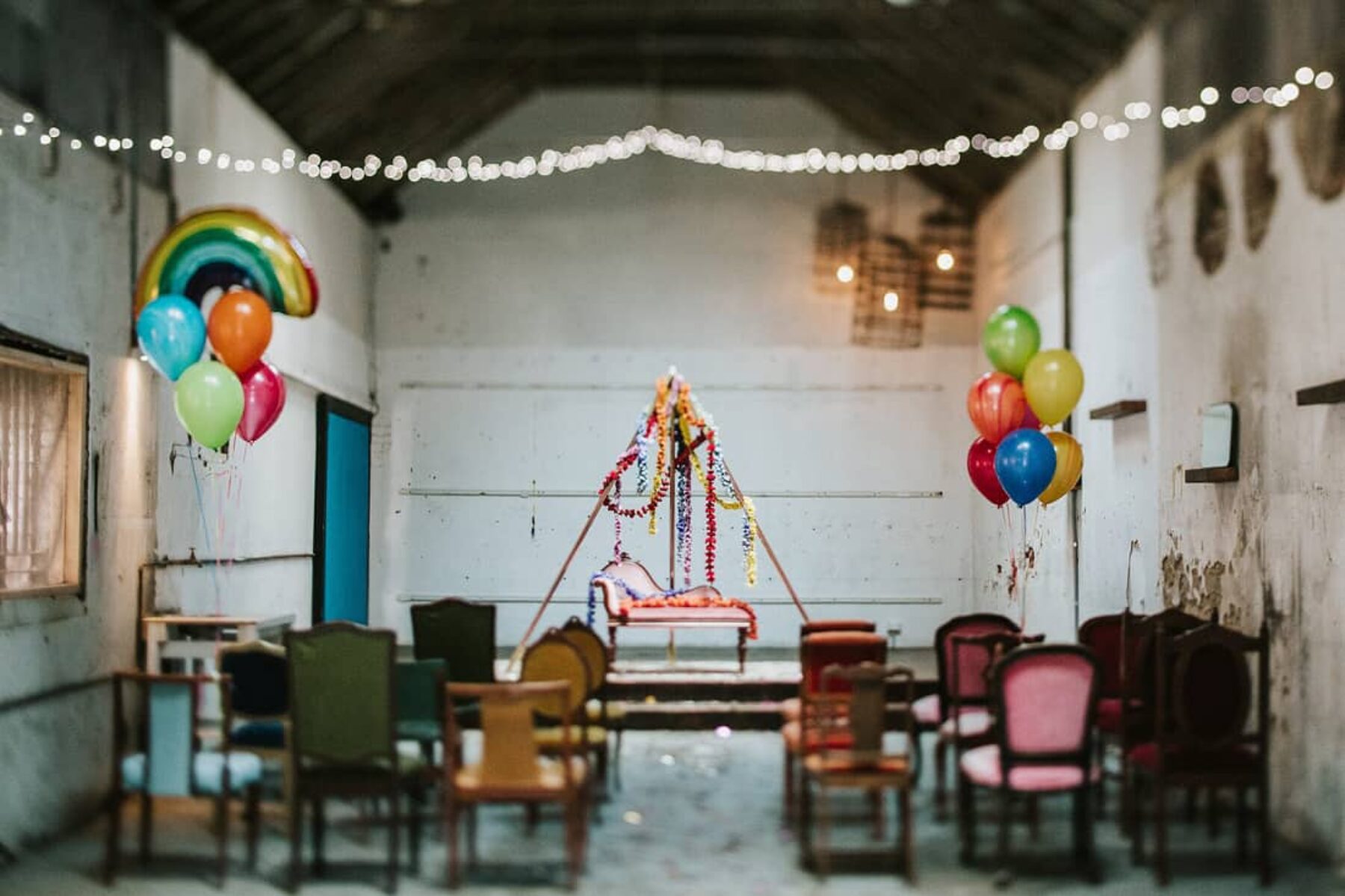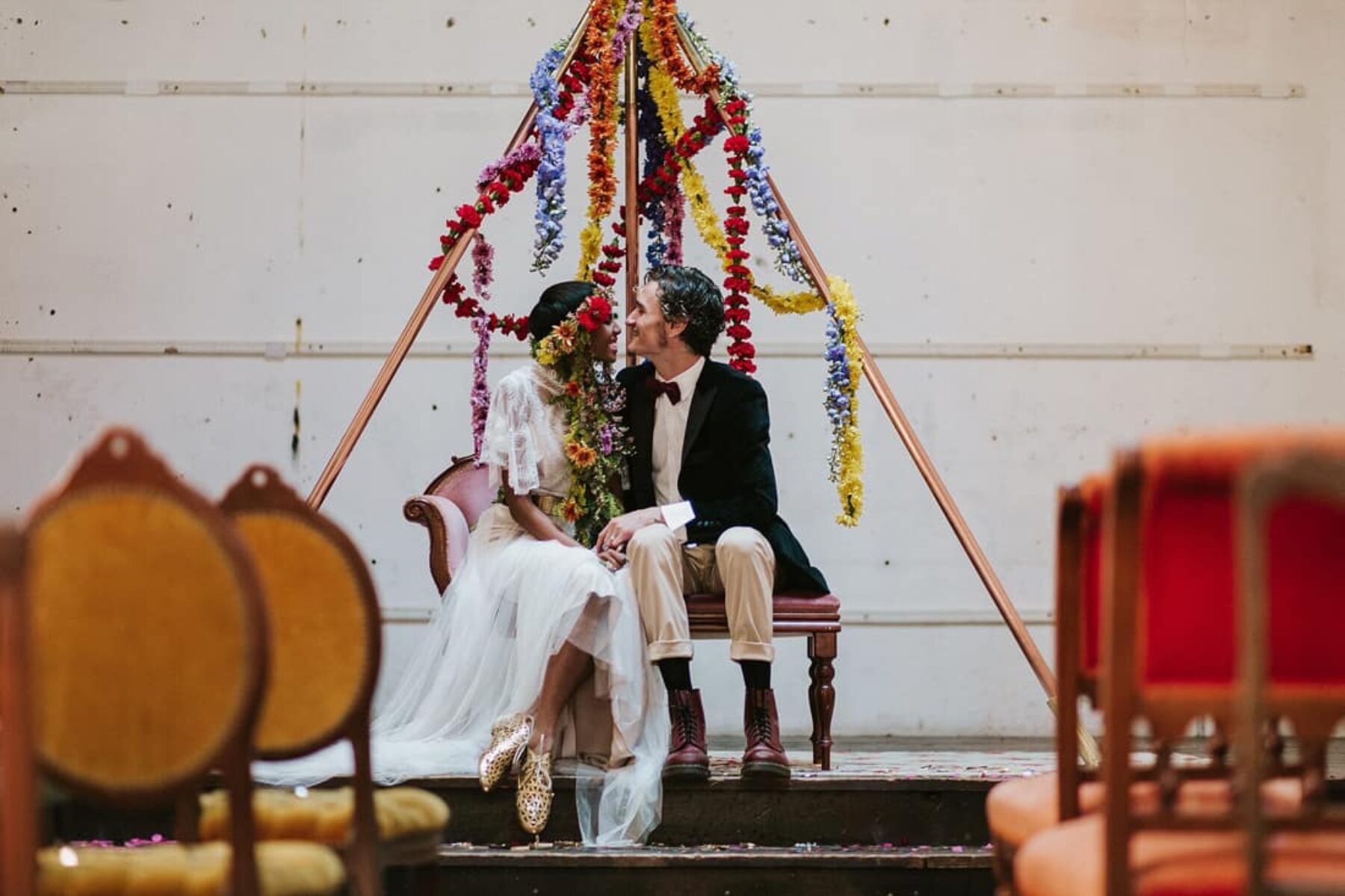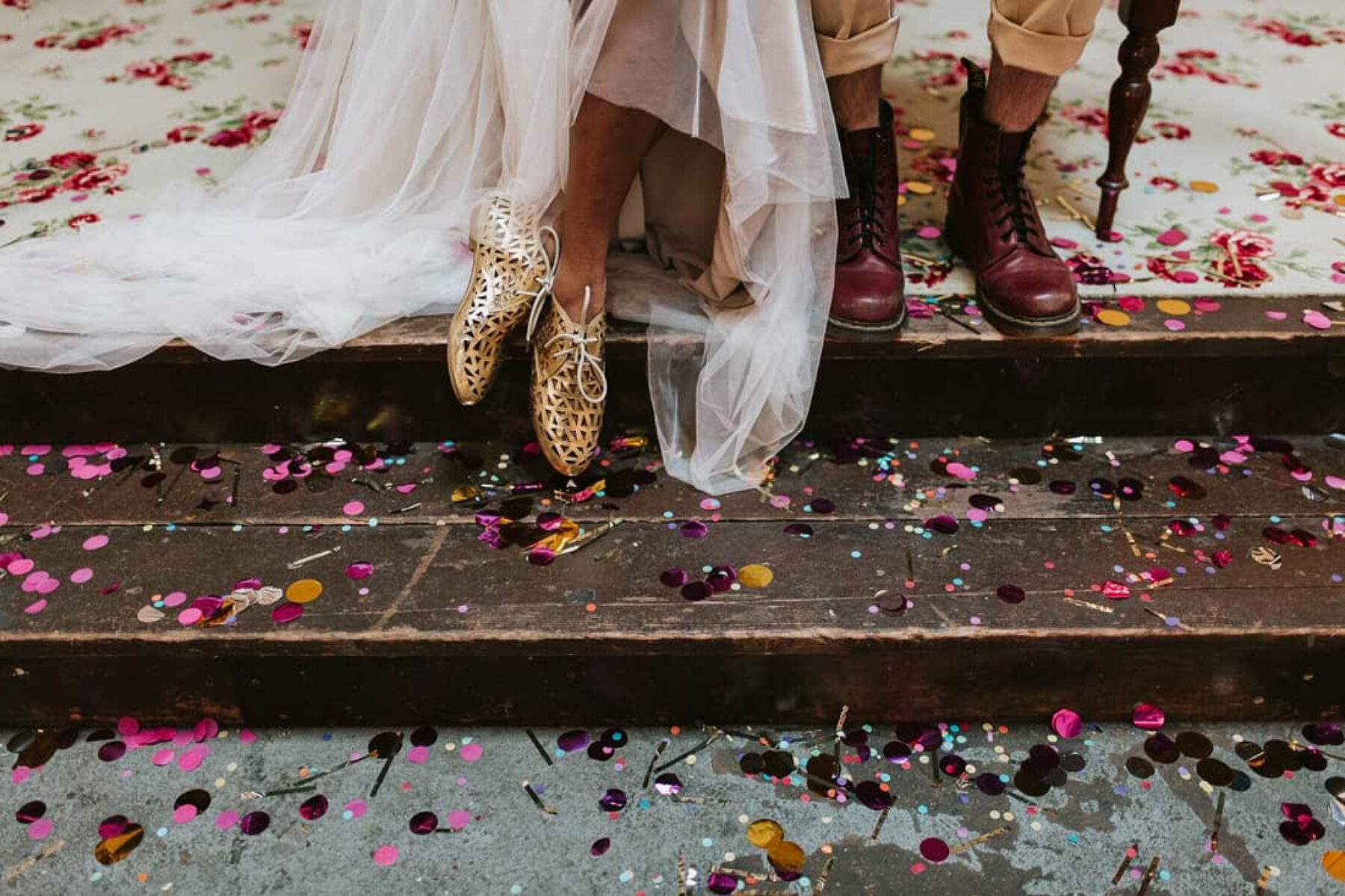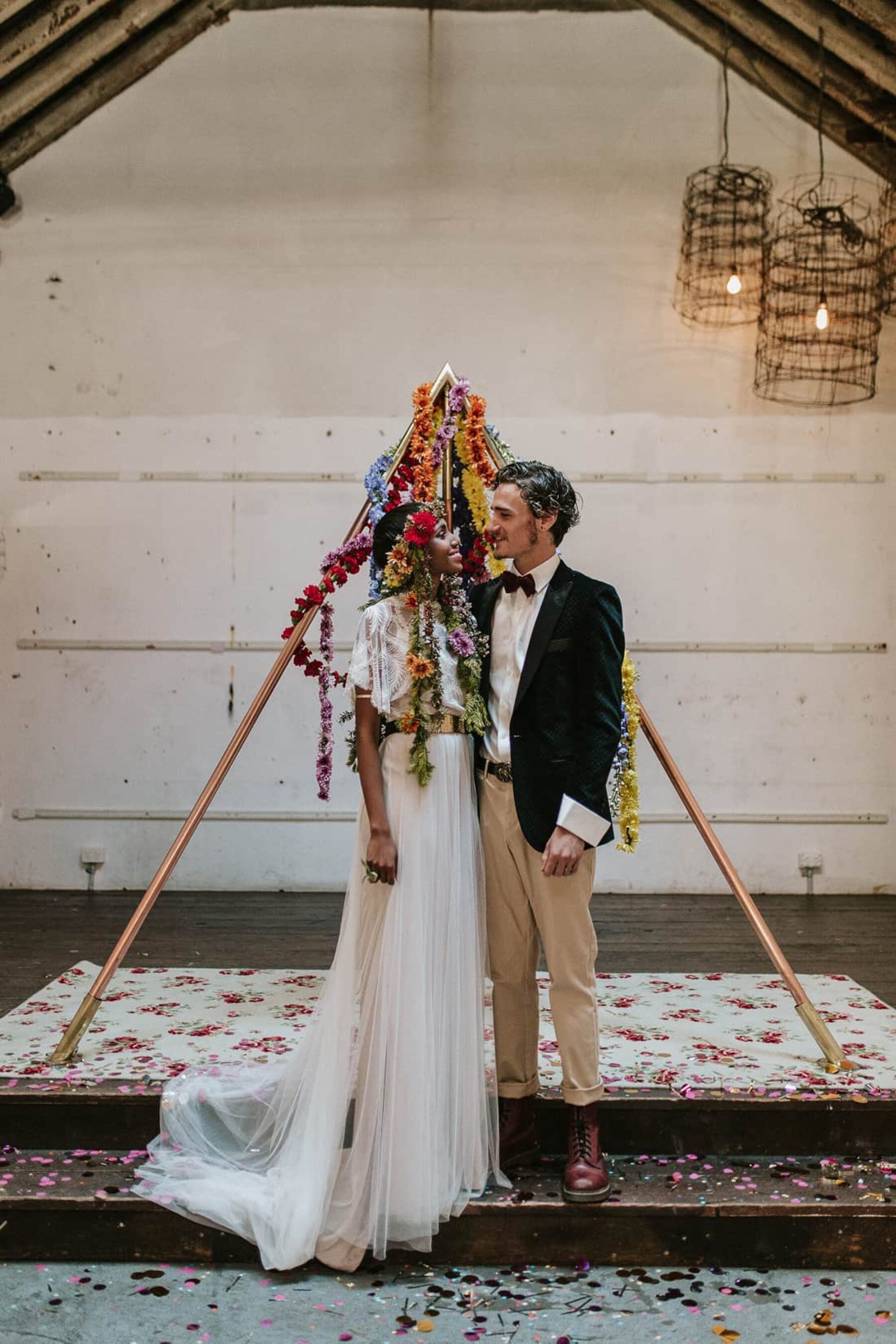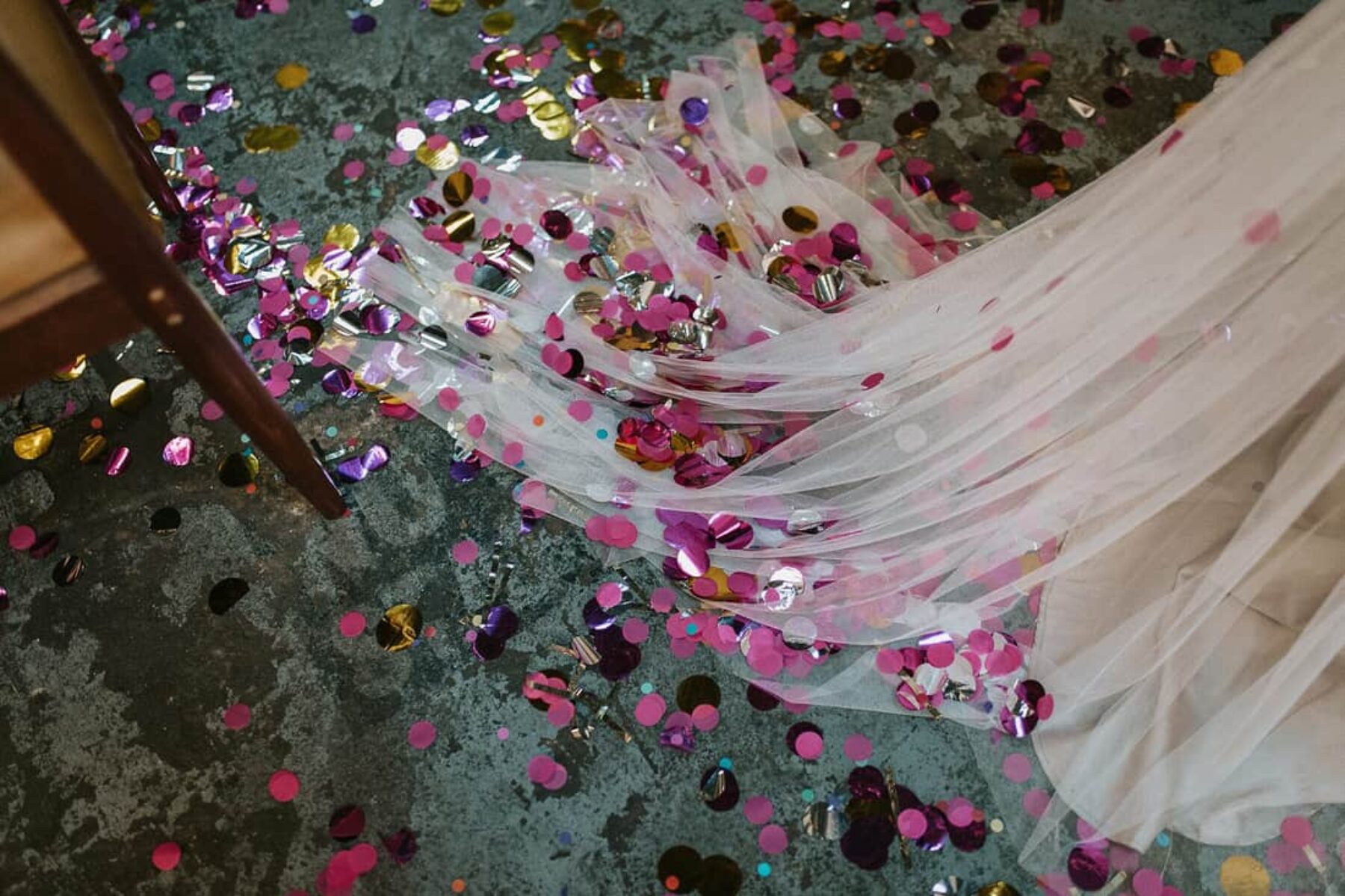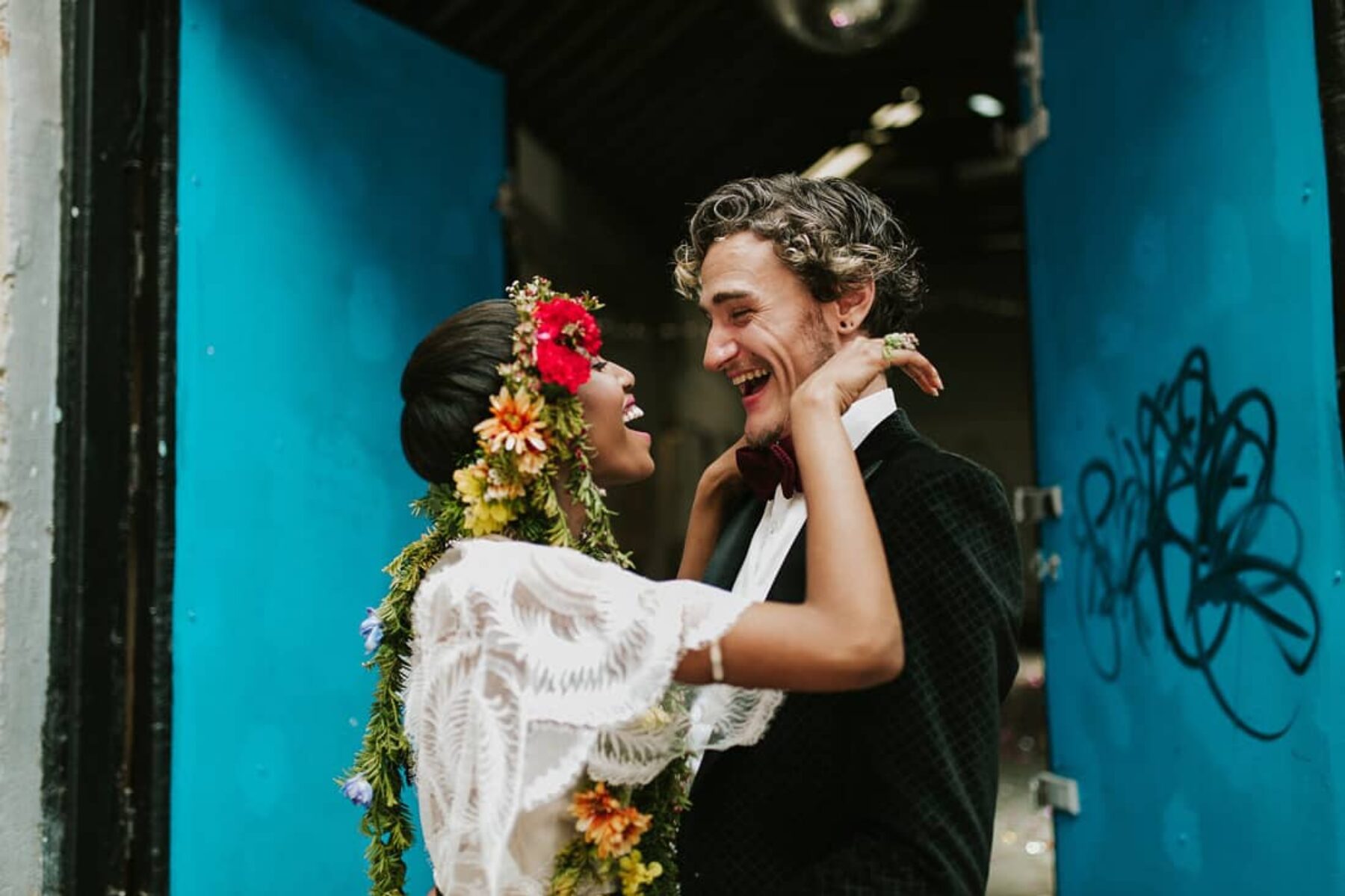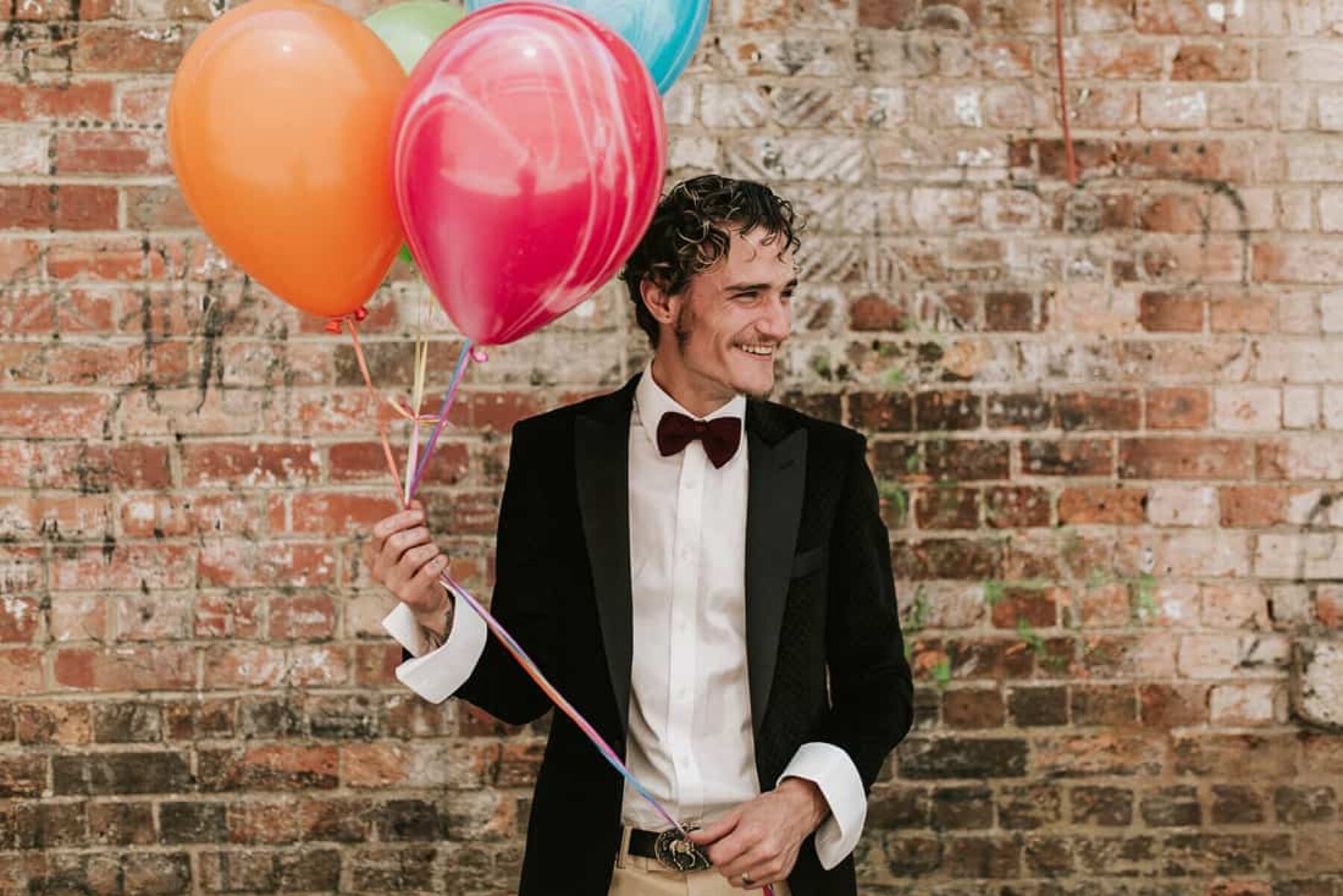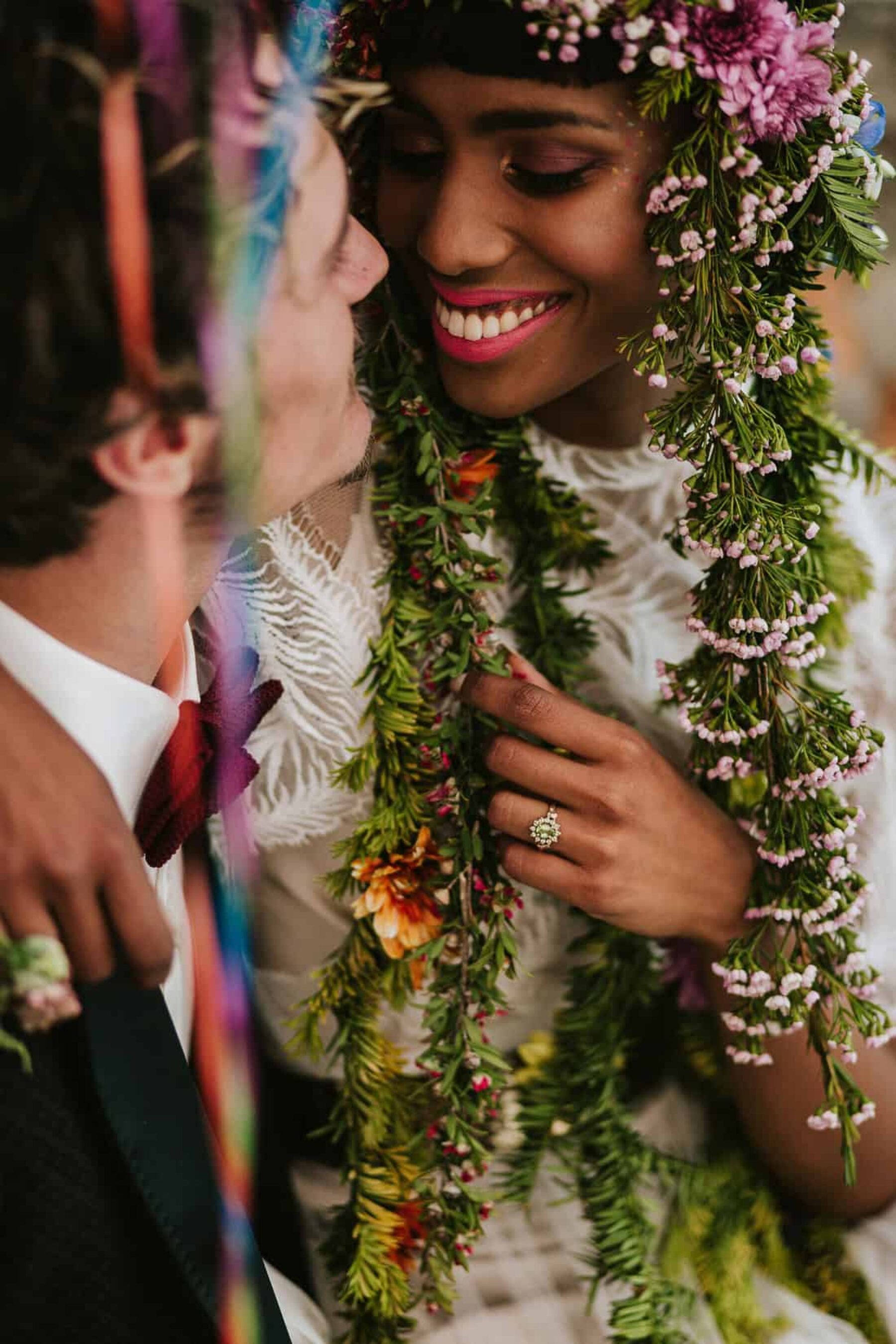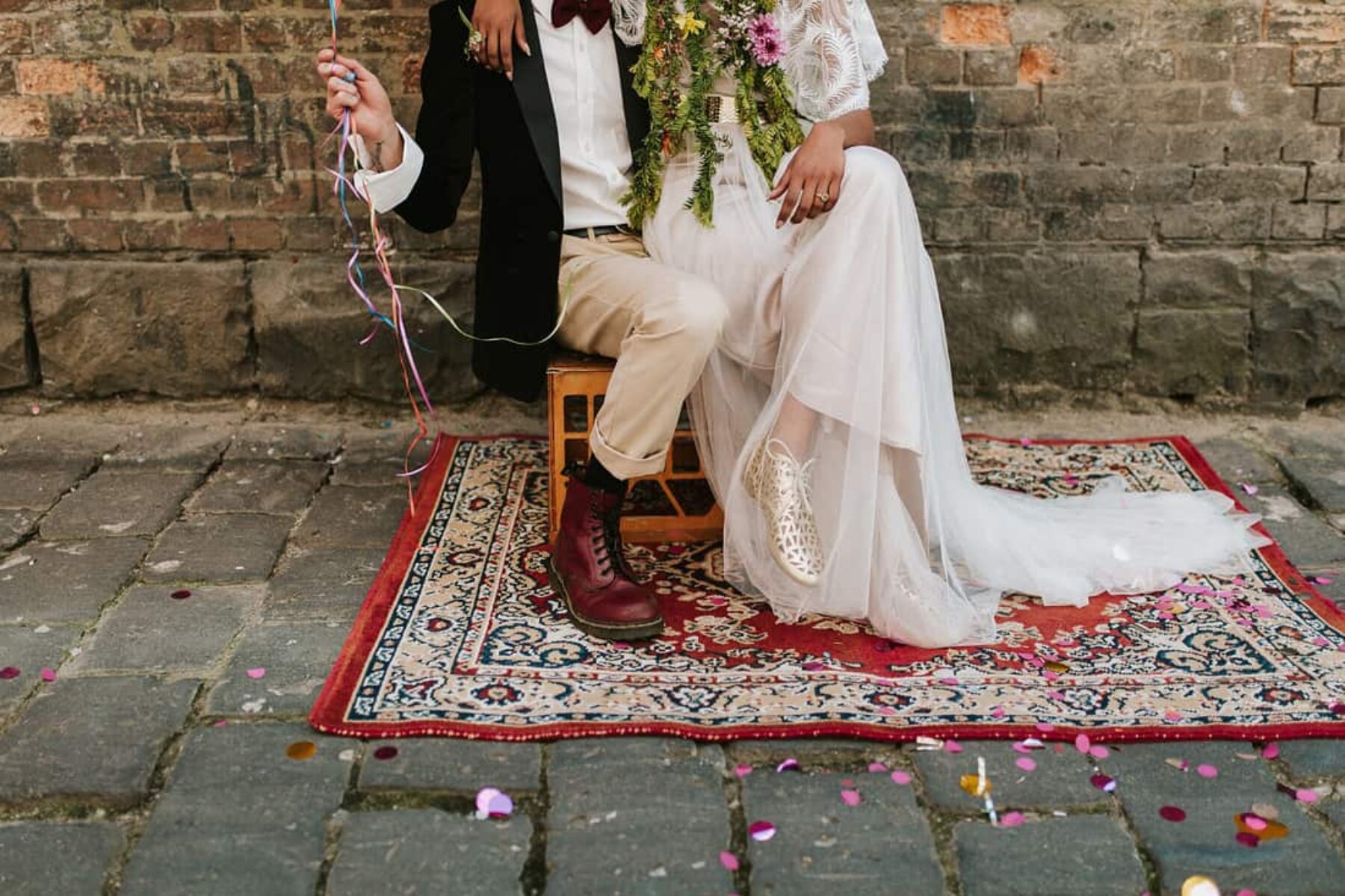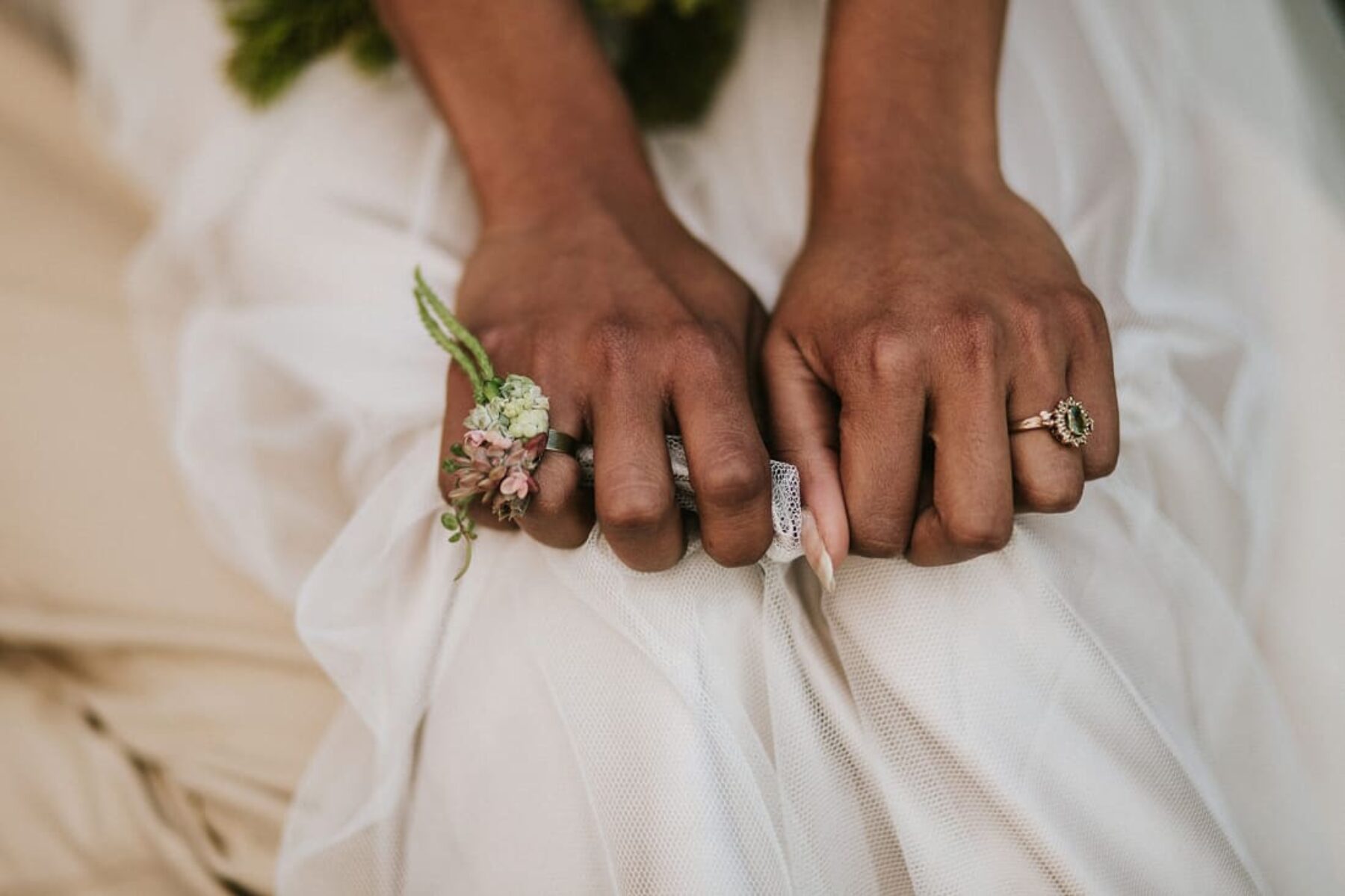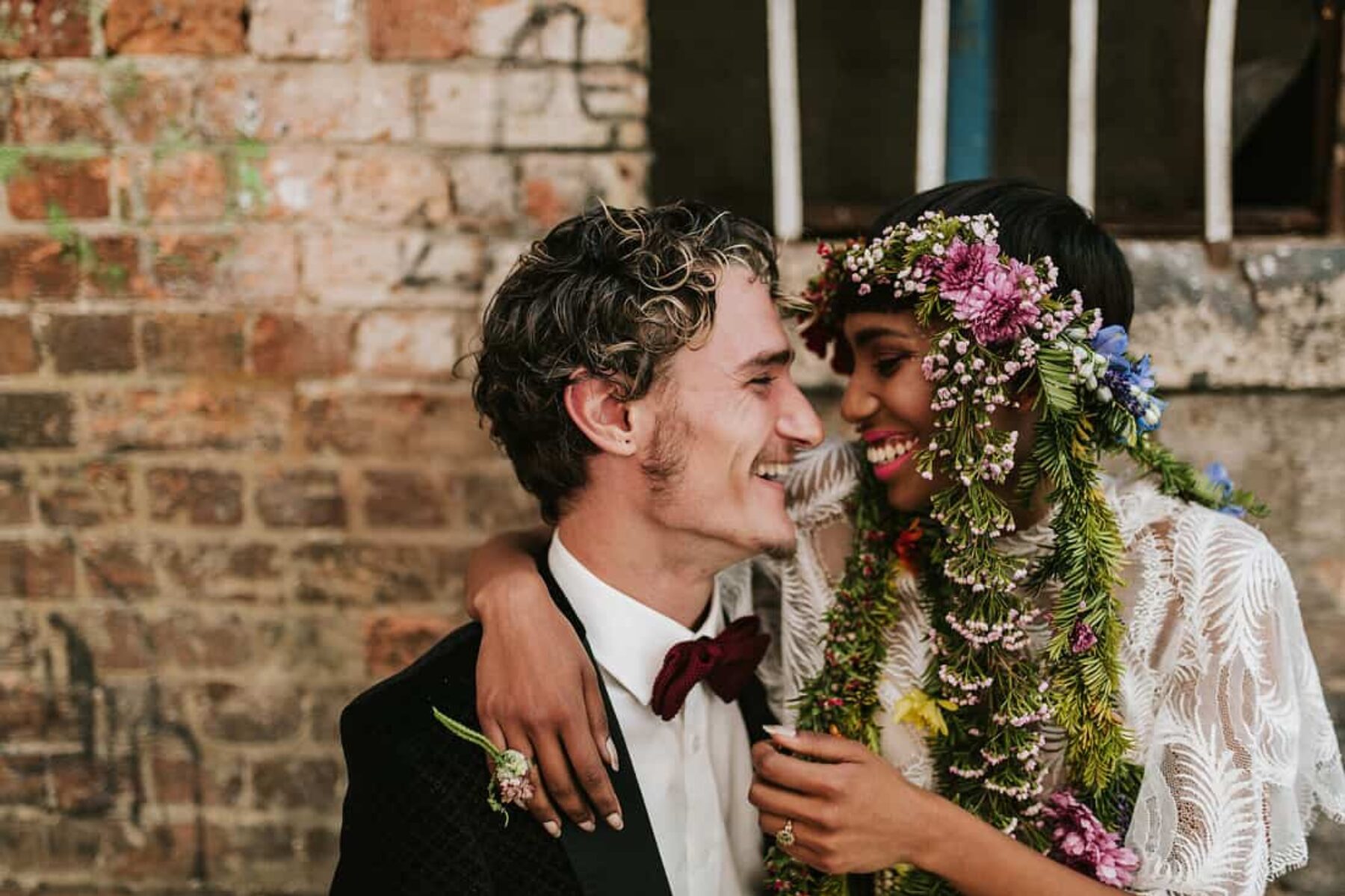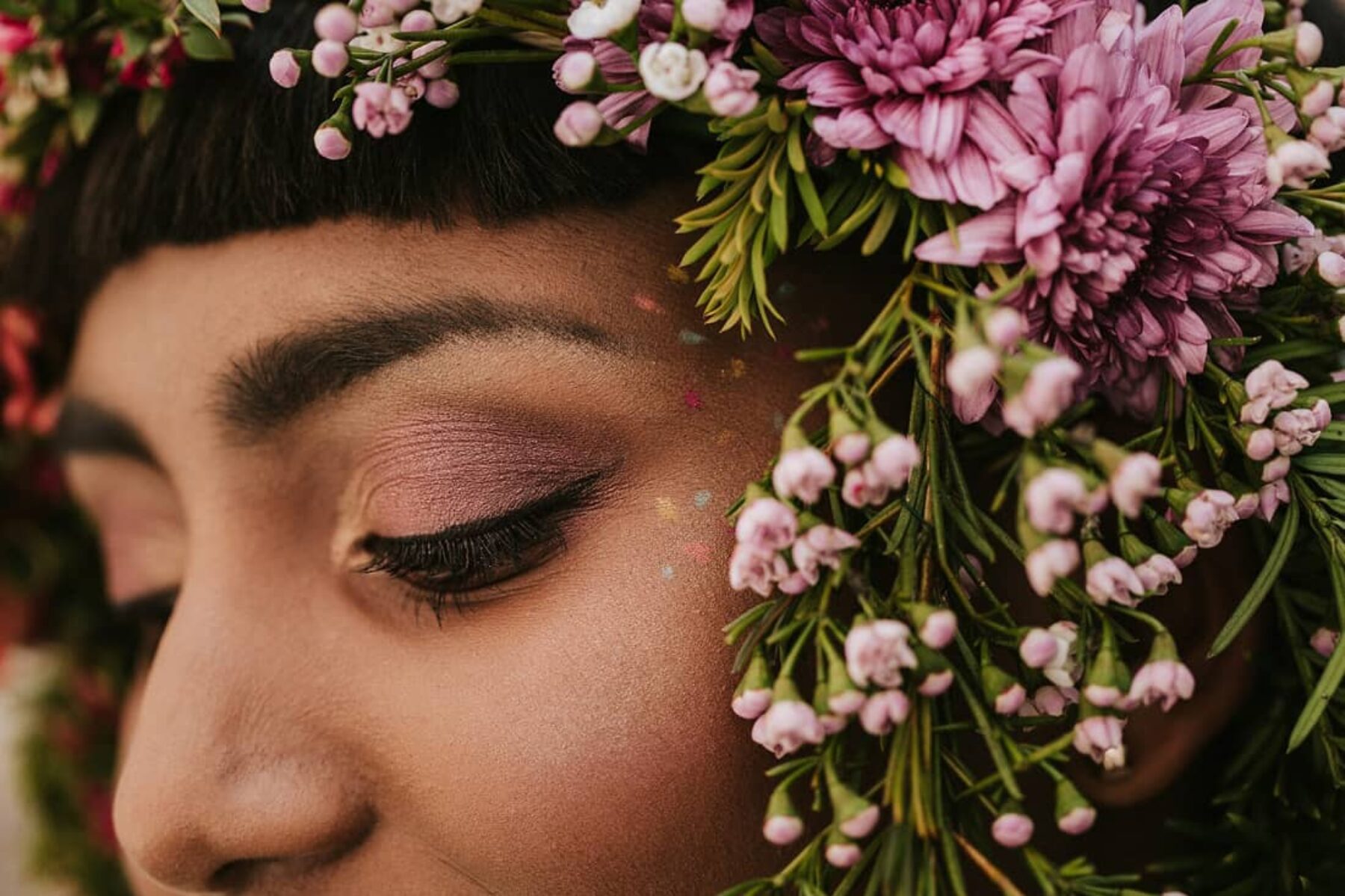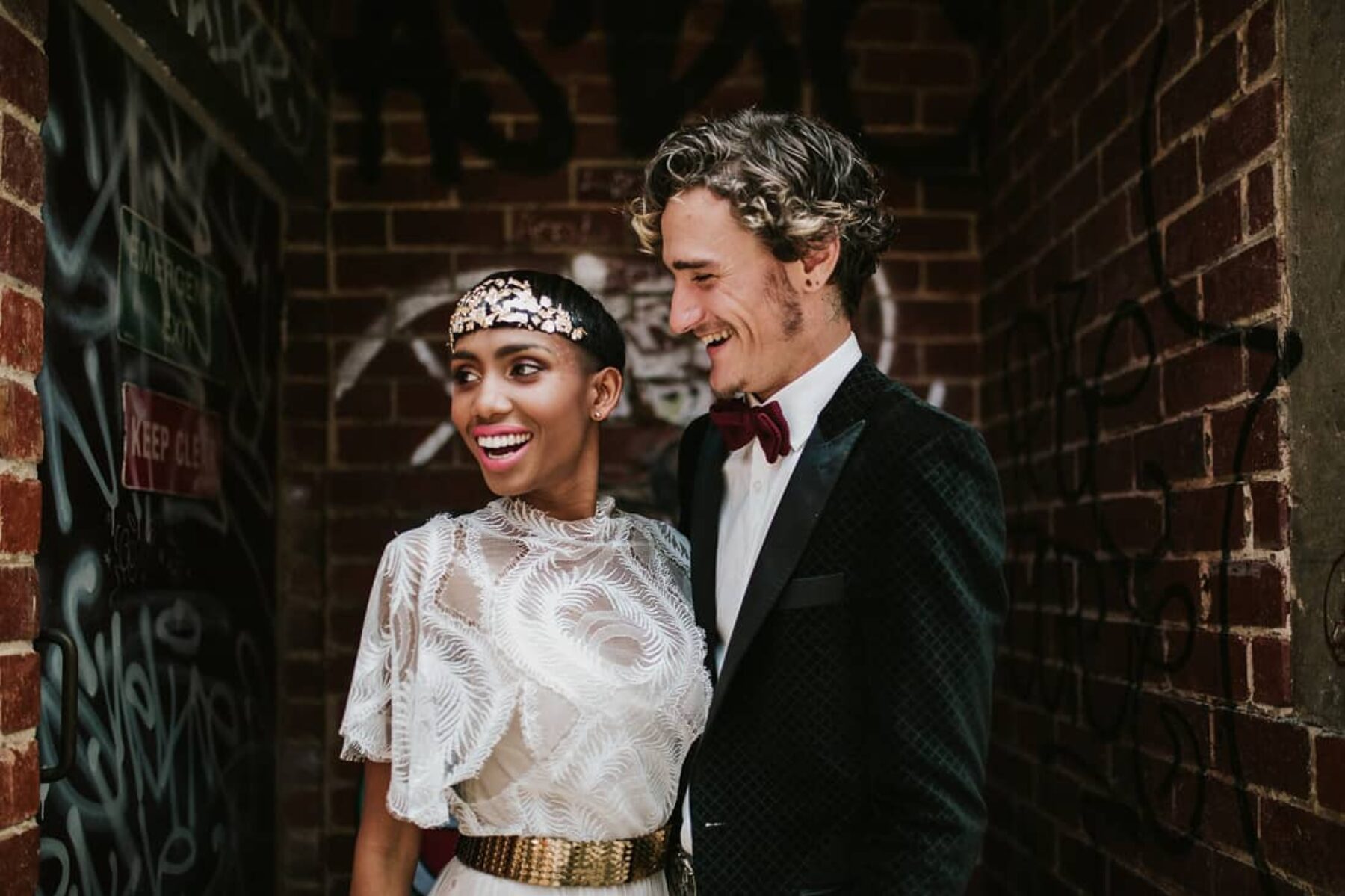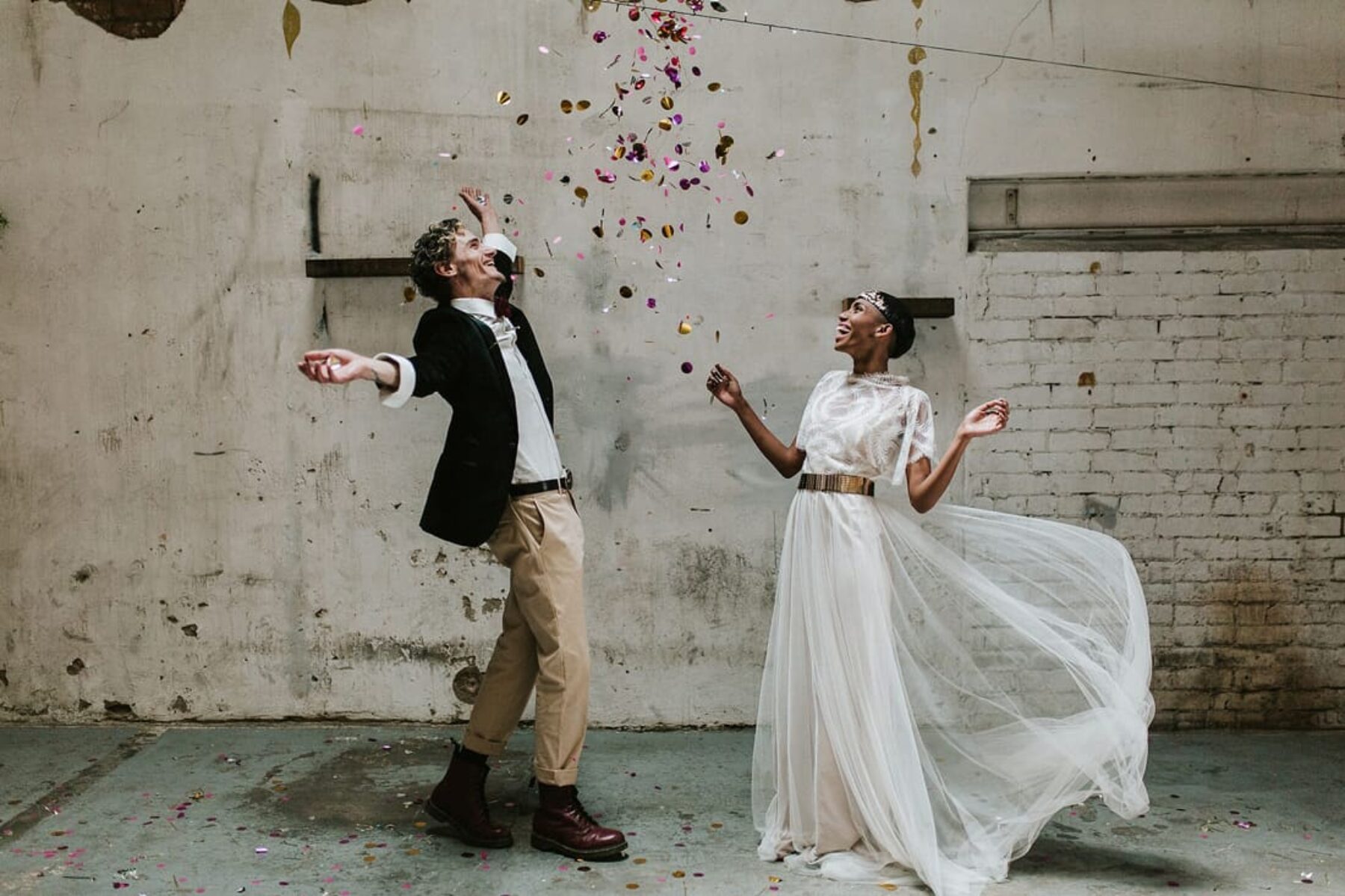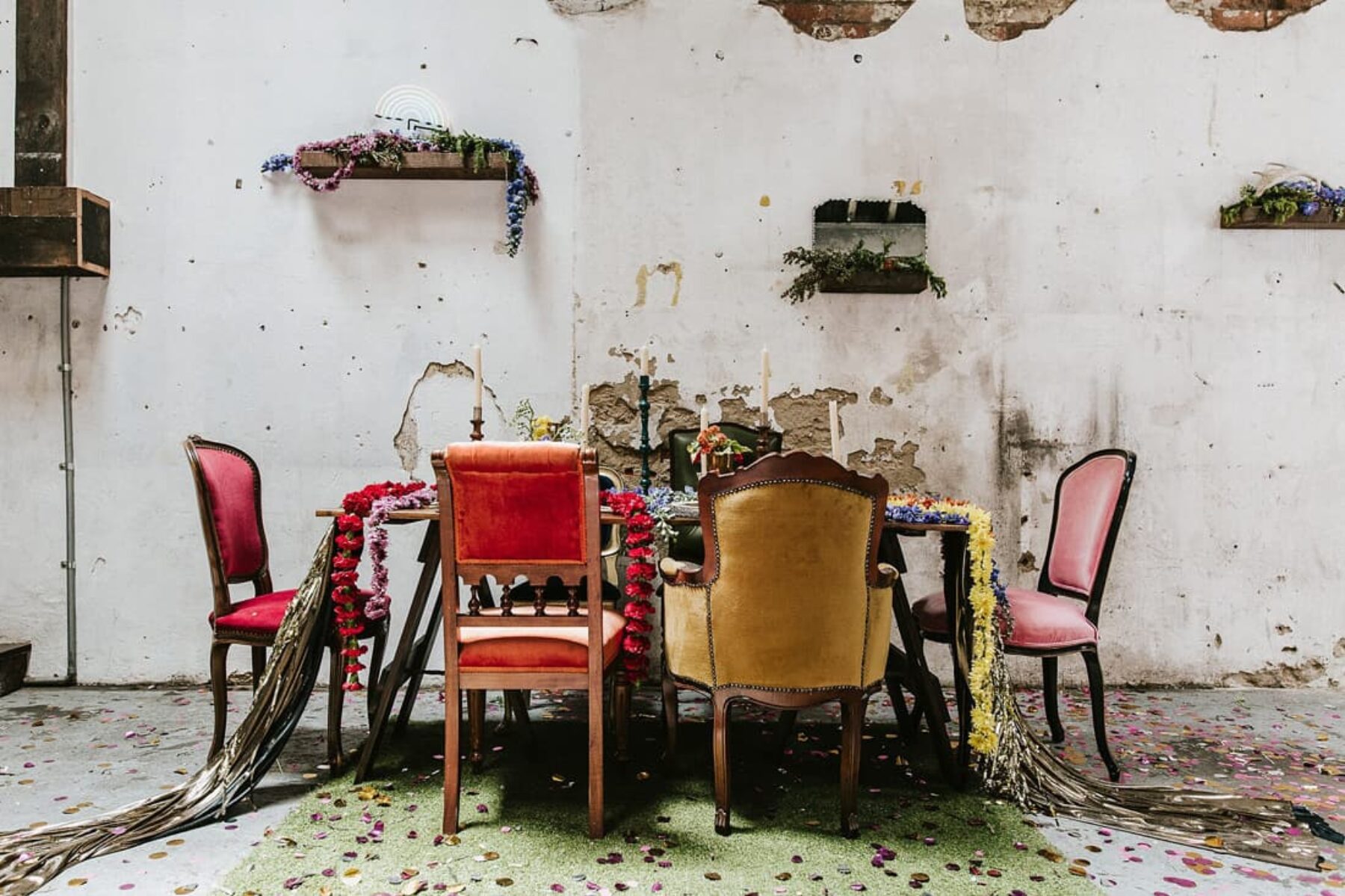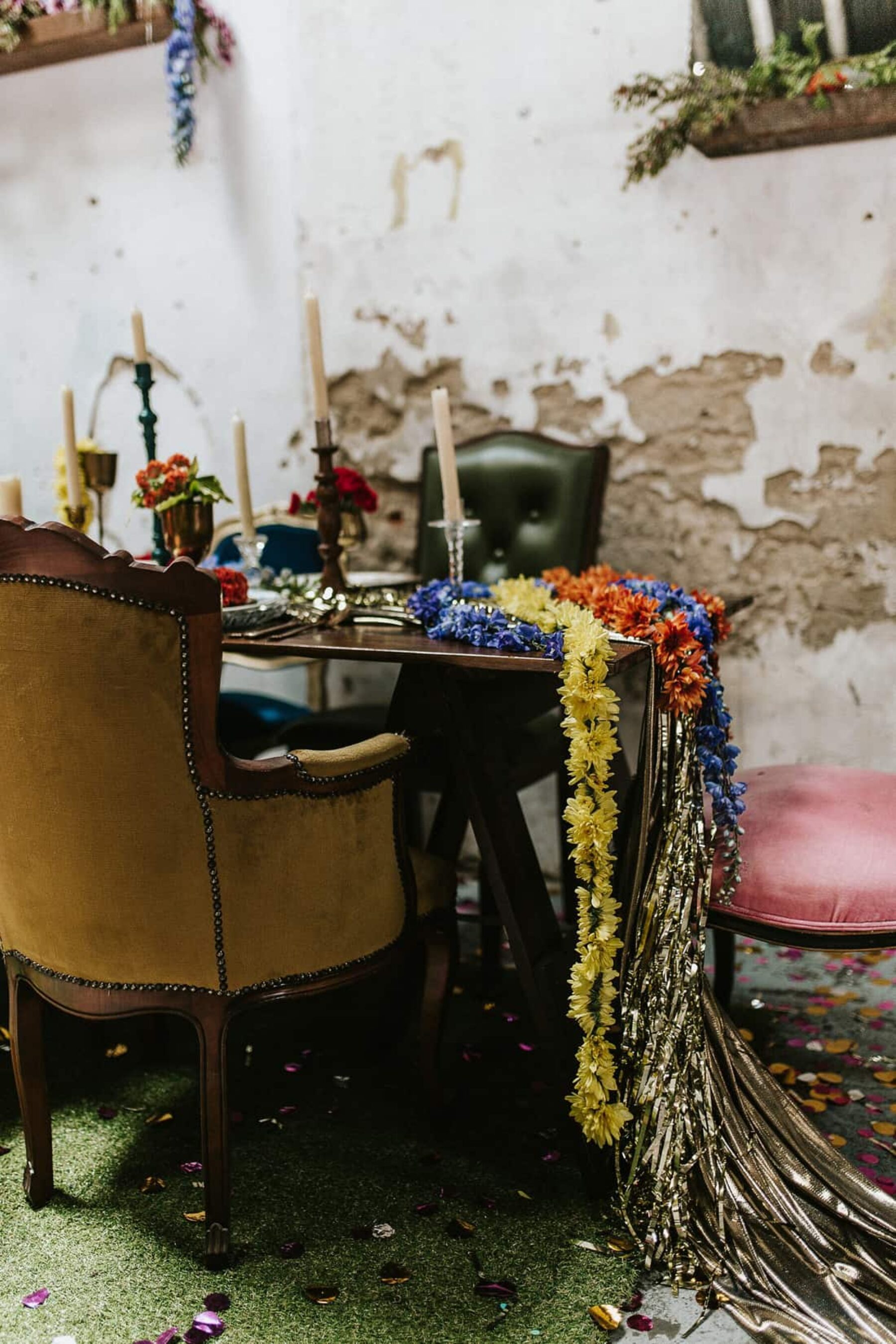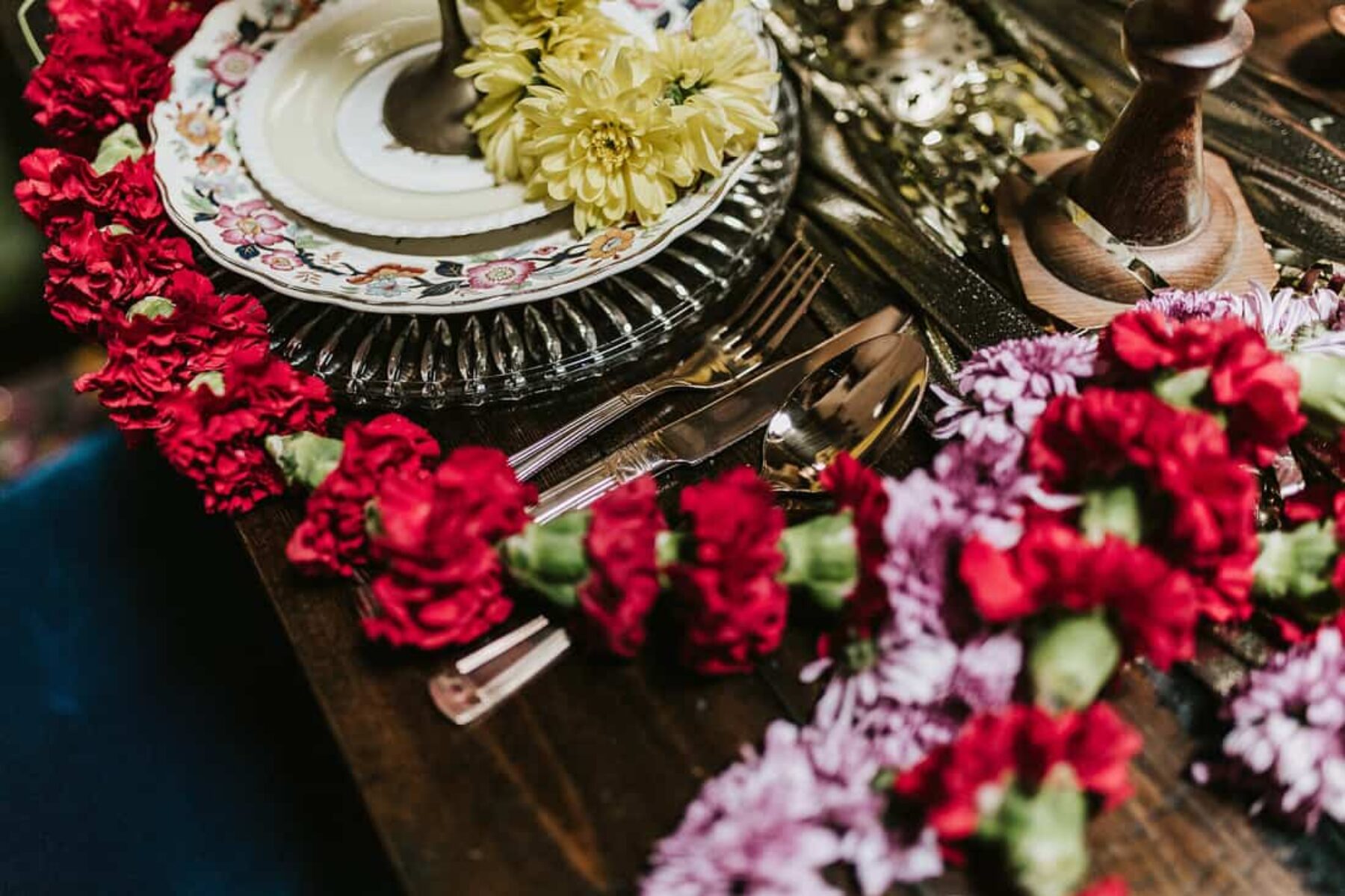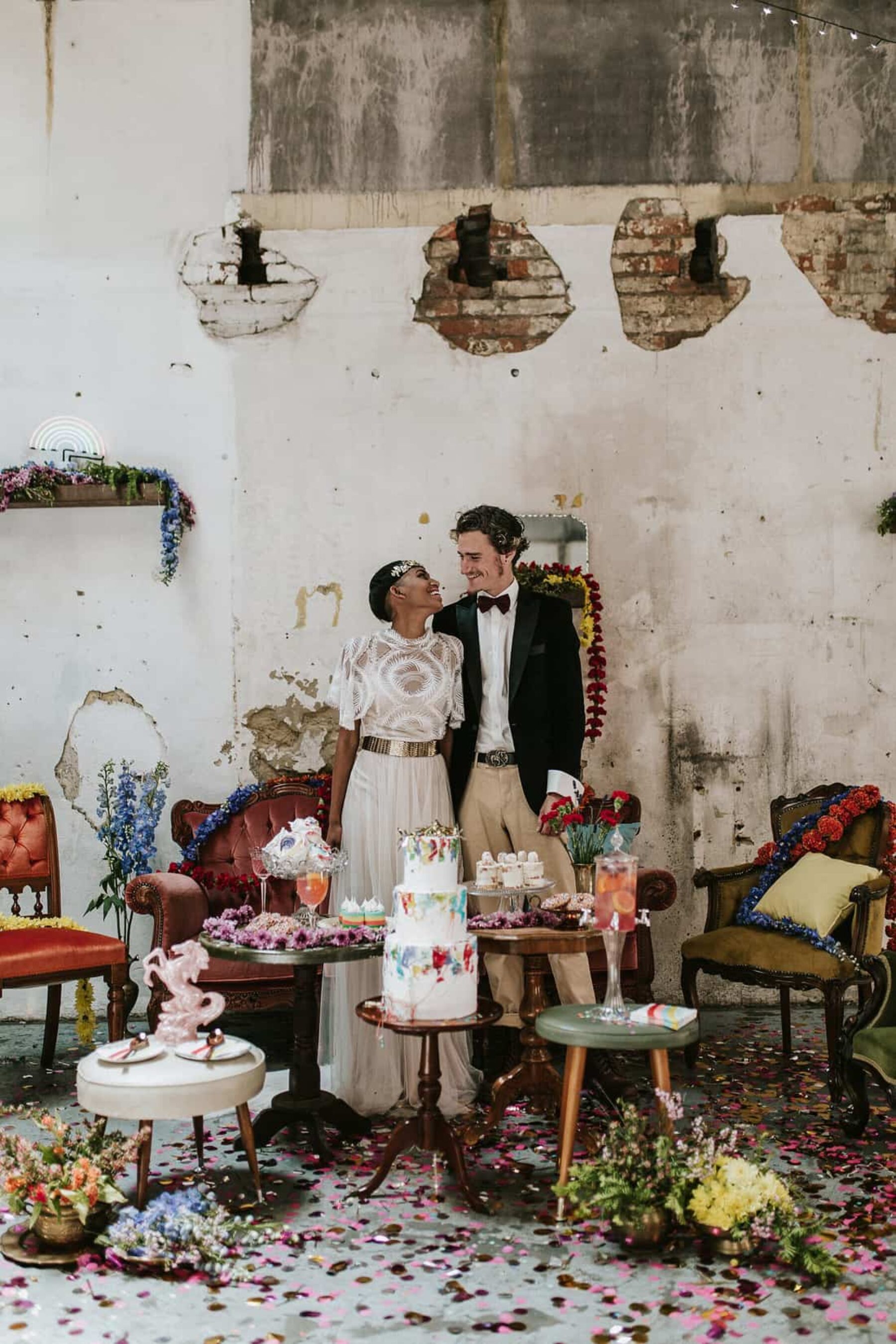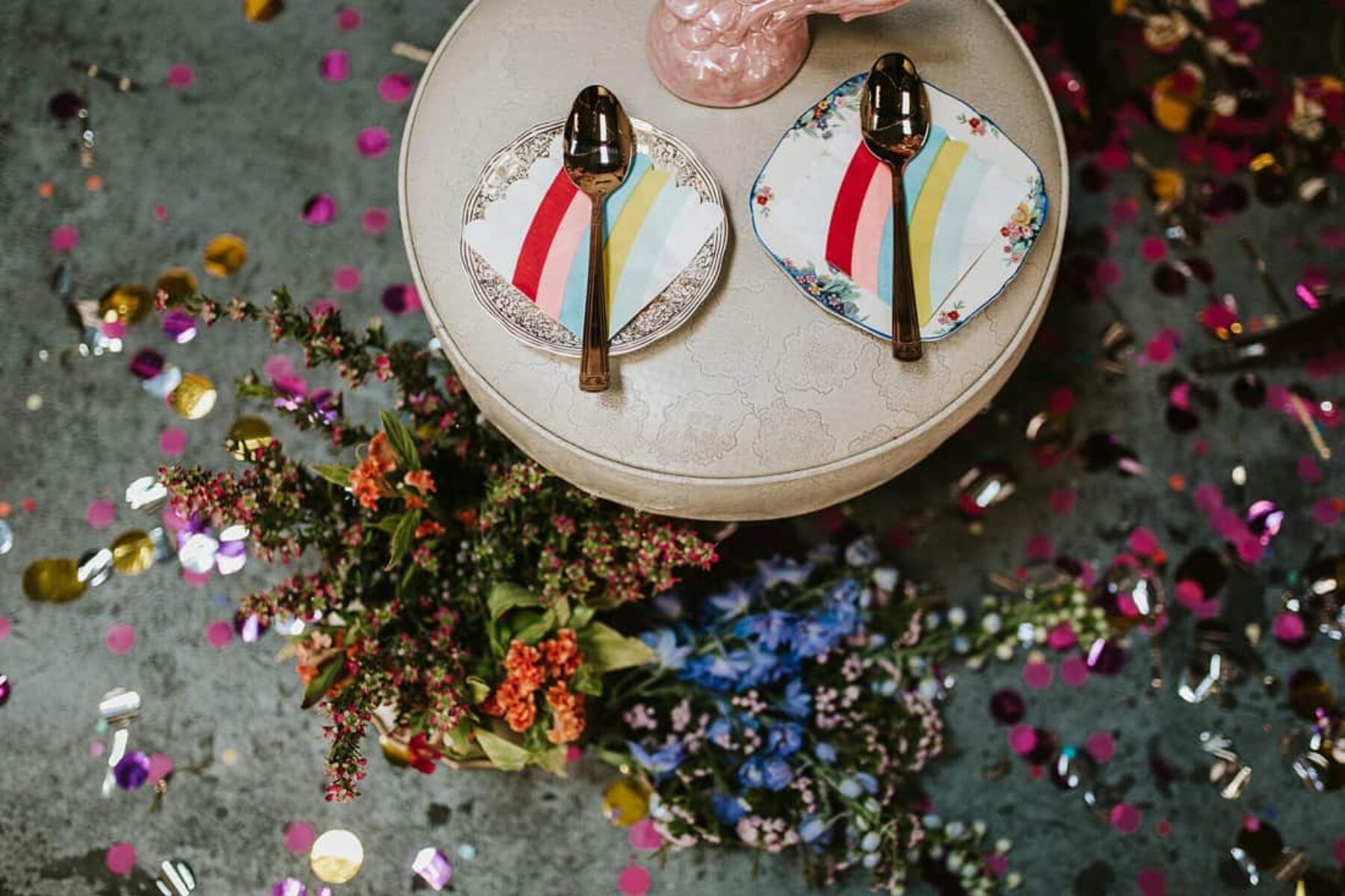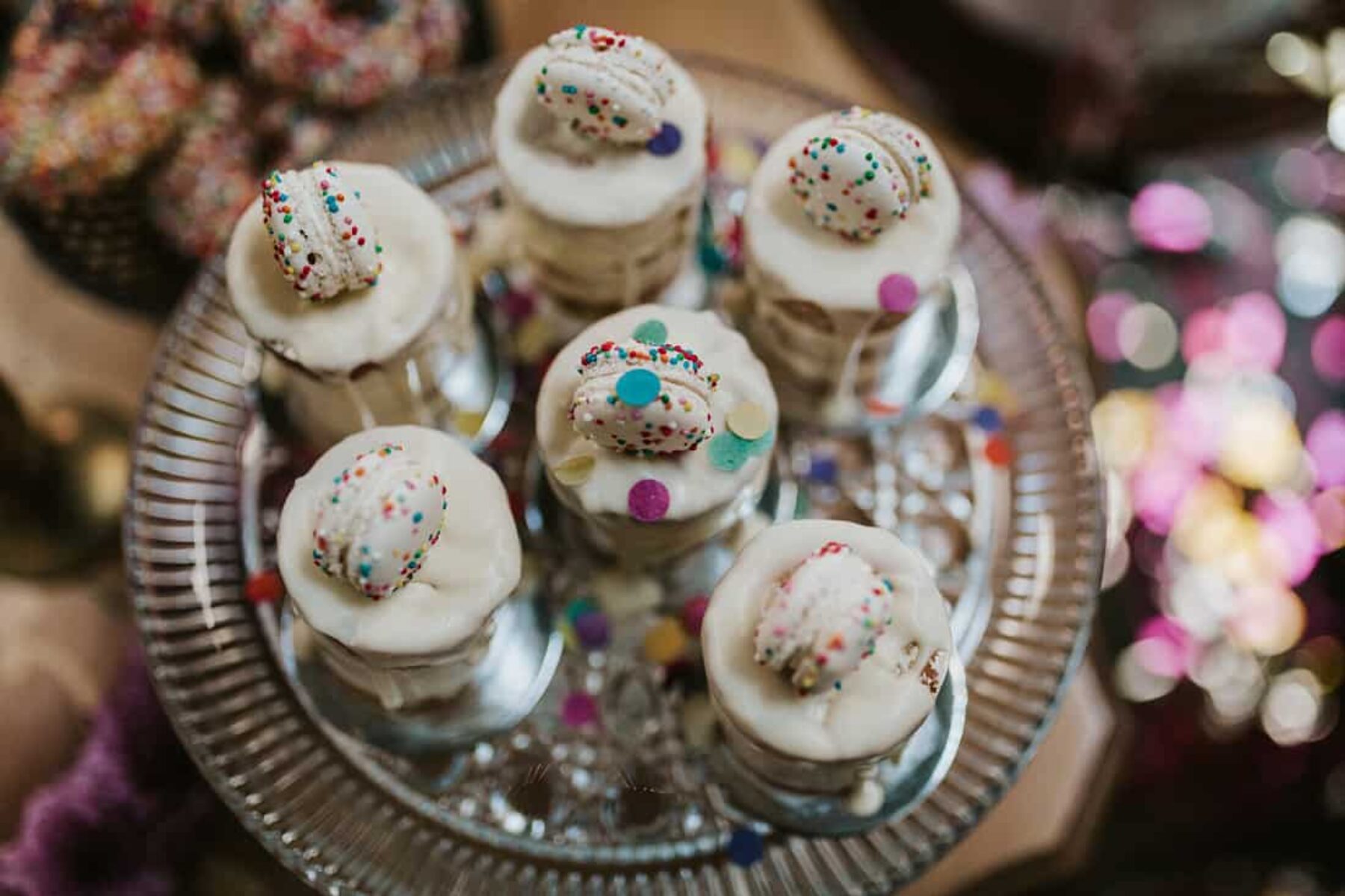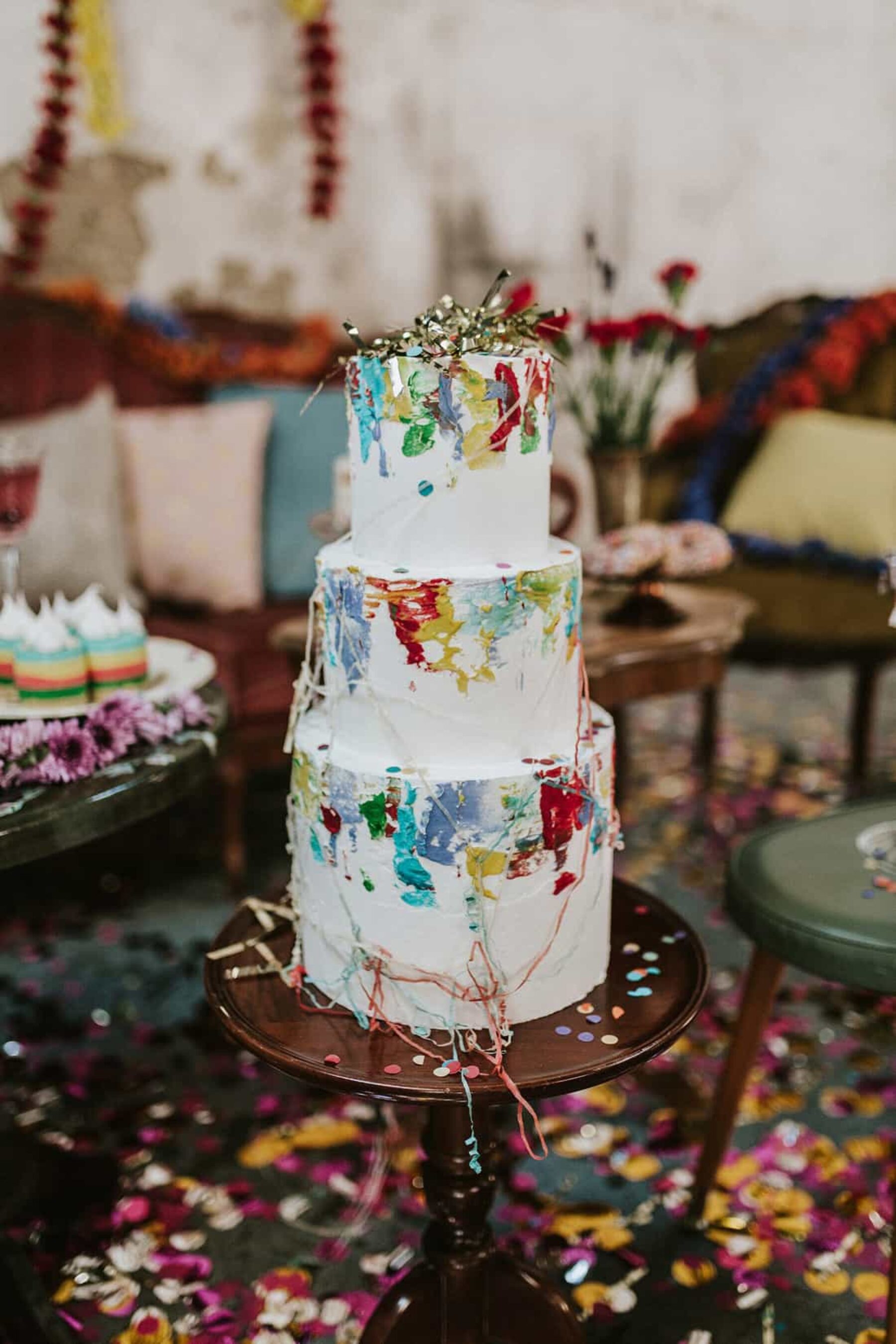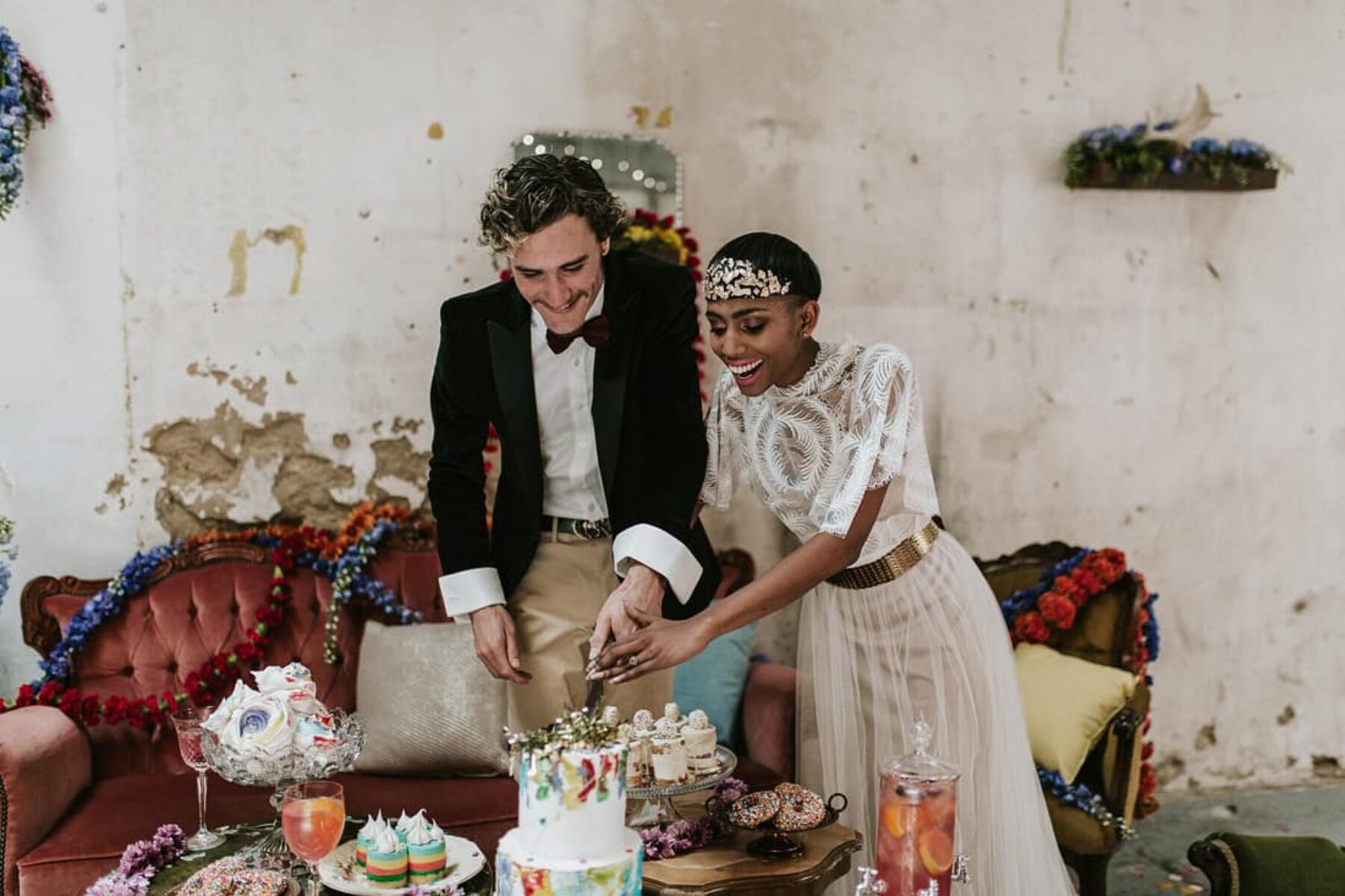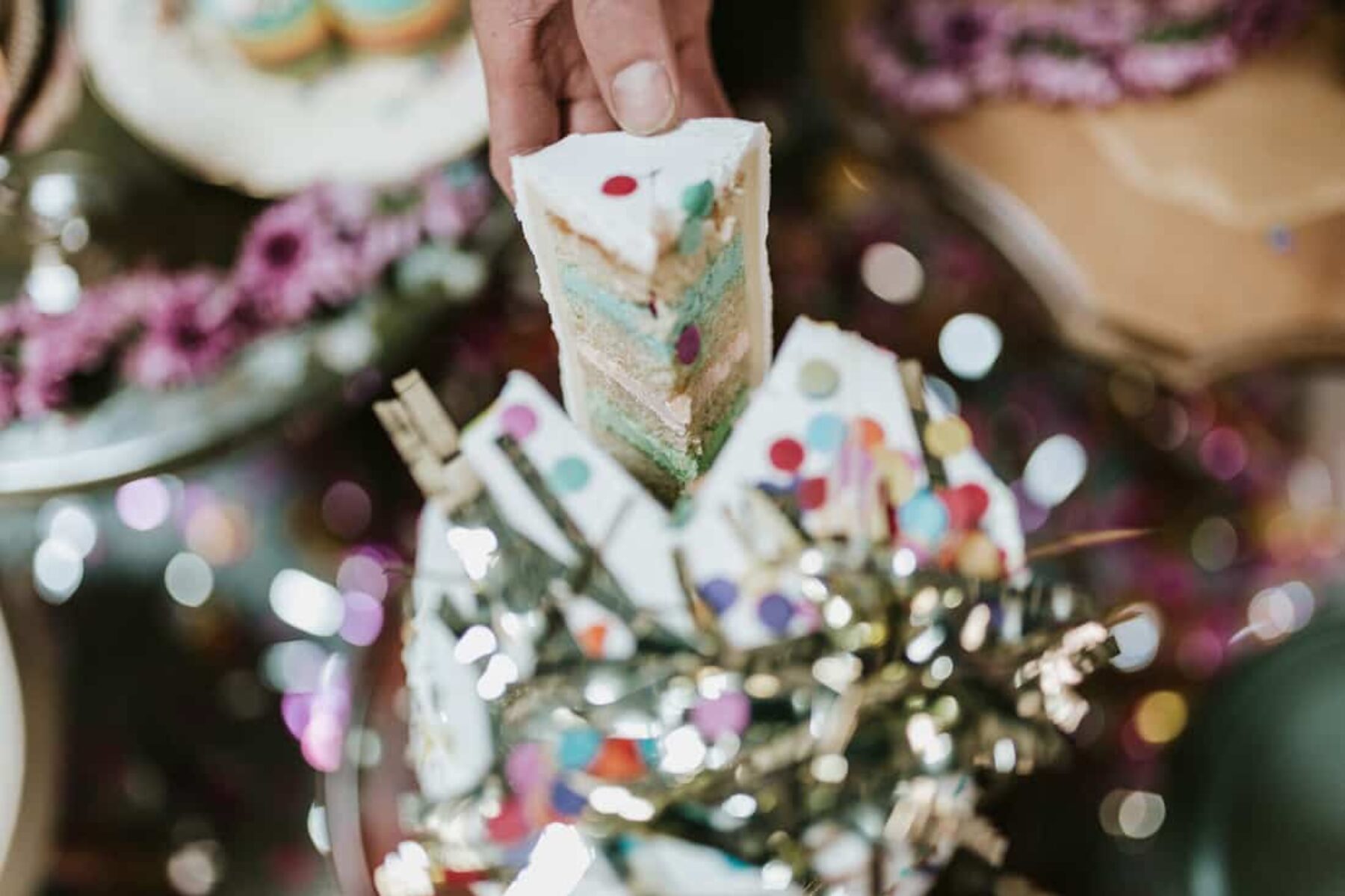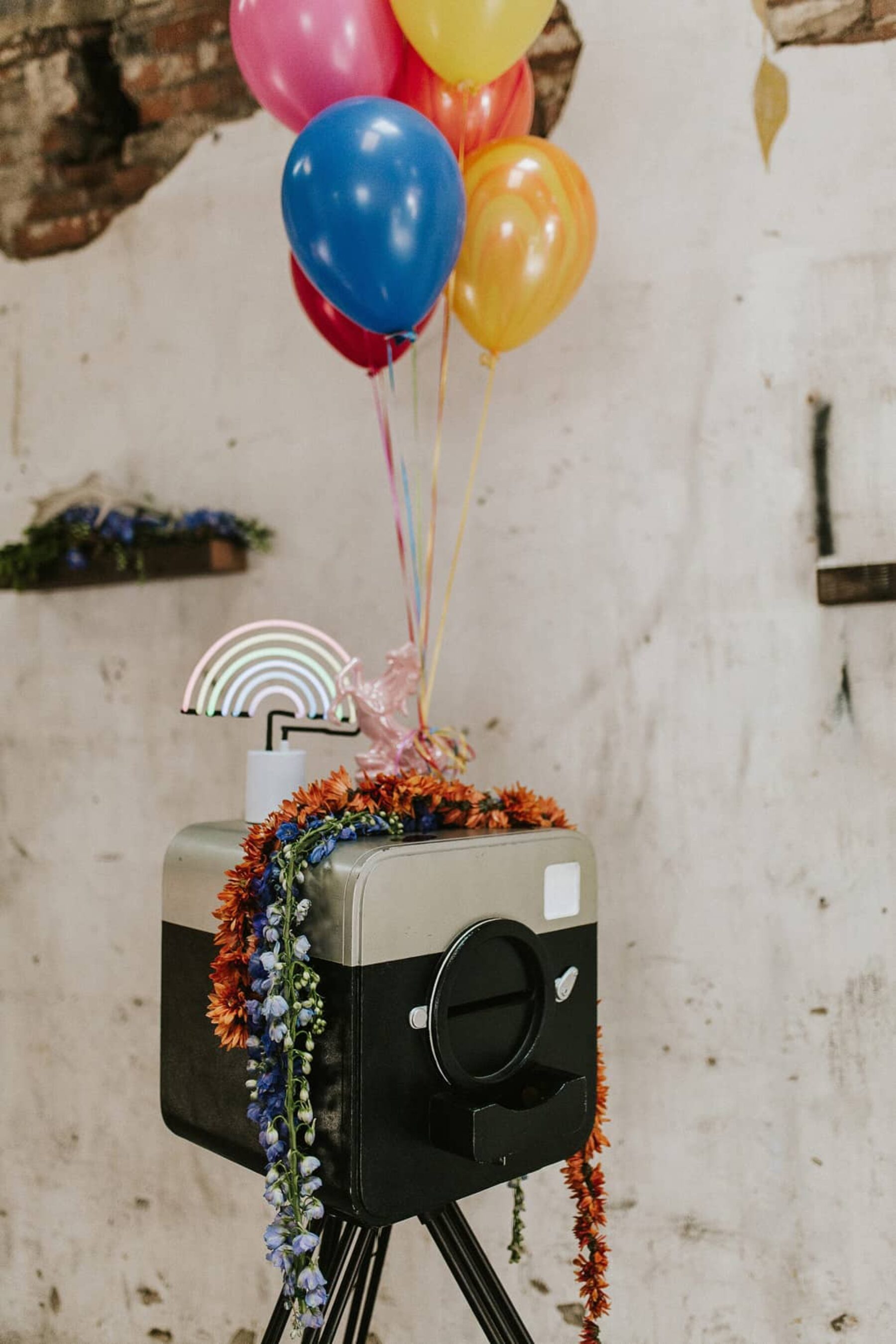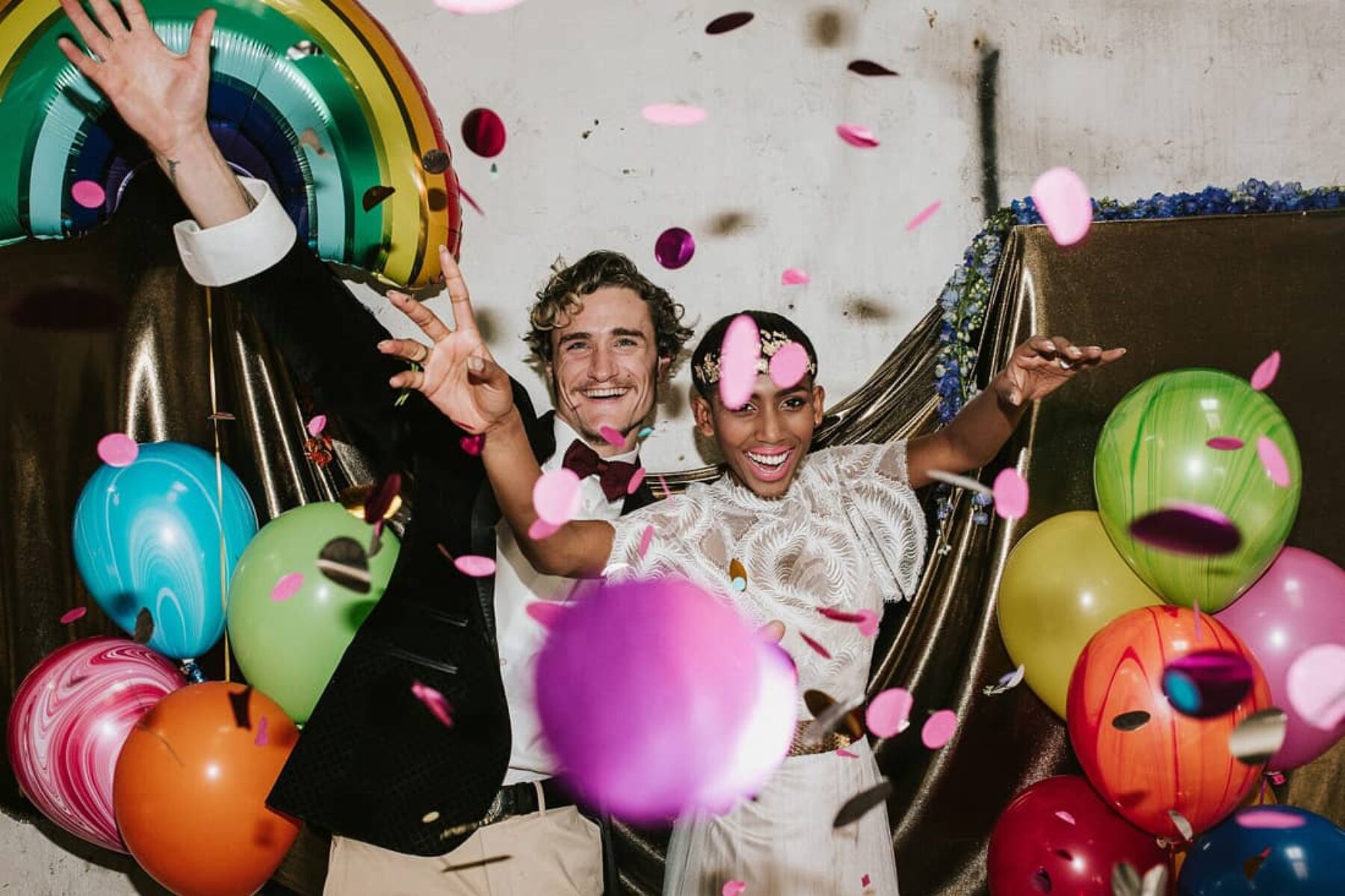 Recent Posts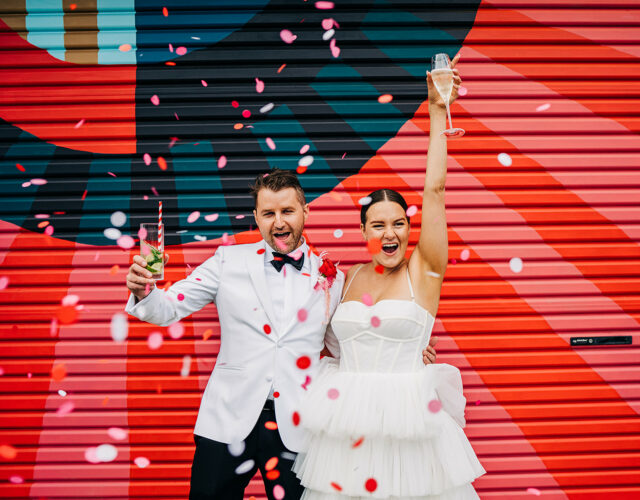 In the heart of the city, a tale of serendipitous love unfolded between Madi and Tim, two accountants…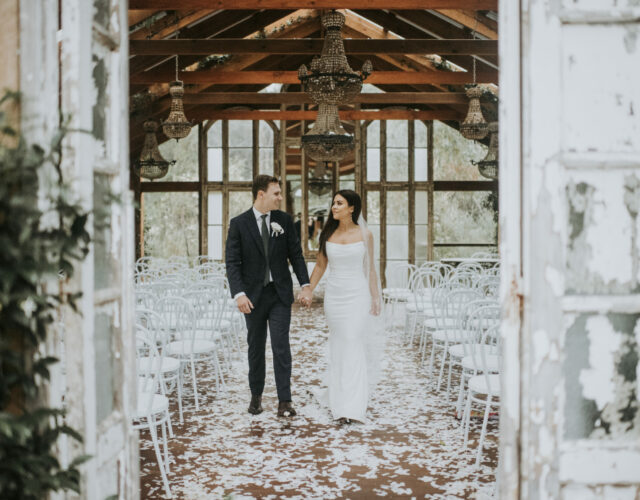 In the serene embrace of The Woods Farm, Jervis Bay, on the 14th of May 2022, Hugh and Felicity tenderly…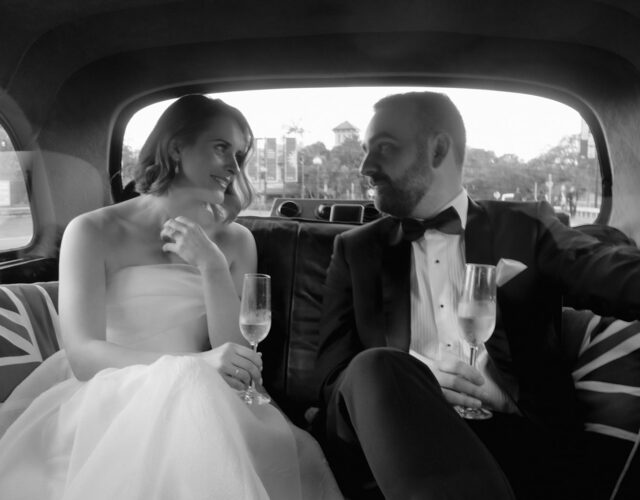 In the bustling cityscape of Sydney, the story of Mariia and Matthew unfolds – a romance that transcends…