James & Sarah's Duntryleague Mansion Wedding
Sydney sweethearts Sarah and James met at a mutual friend's dinner party and Sarah isn't ashamed to admit she was infatuated from the start – "both of us were too shy to make any moves, however I went home that night calling him my boyfriend to friends and family!" The next time they crossed paths, James (thanks to some friendly peer pressure) plucked up the courage to ask for Sarah's number and they've been together ever since!
The pair found the perfect place to say 'I do' a few hours outside of the city in Orange. With it's glamour and grandeur, Duntryleague Mansion was perfect on paper and seeing the 19th century property and surrounding gardens in person sealed the deal. With a timeless vibe in mind, Sarah and James designed their wedding around the old world glamour of the venue and Sarah's 40's style Rachel Gilbert gown. Jo Bartholemew's stunning snaps are proof they pulled it off.
'Timelessness' can be tough – trends come and go, but James and Sarah knew that if they were to achieve their chosen theme, they'd need to be strict. 'We really weren't going for a 'handmade' wedding, everything had to be polished and sophisticated." Sarah explains, "If it looked liked someone had made it by hand it was vetoed." As ruthless as it sounds, the results were worth it and we'll forever be lusting over their old world affair!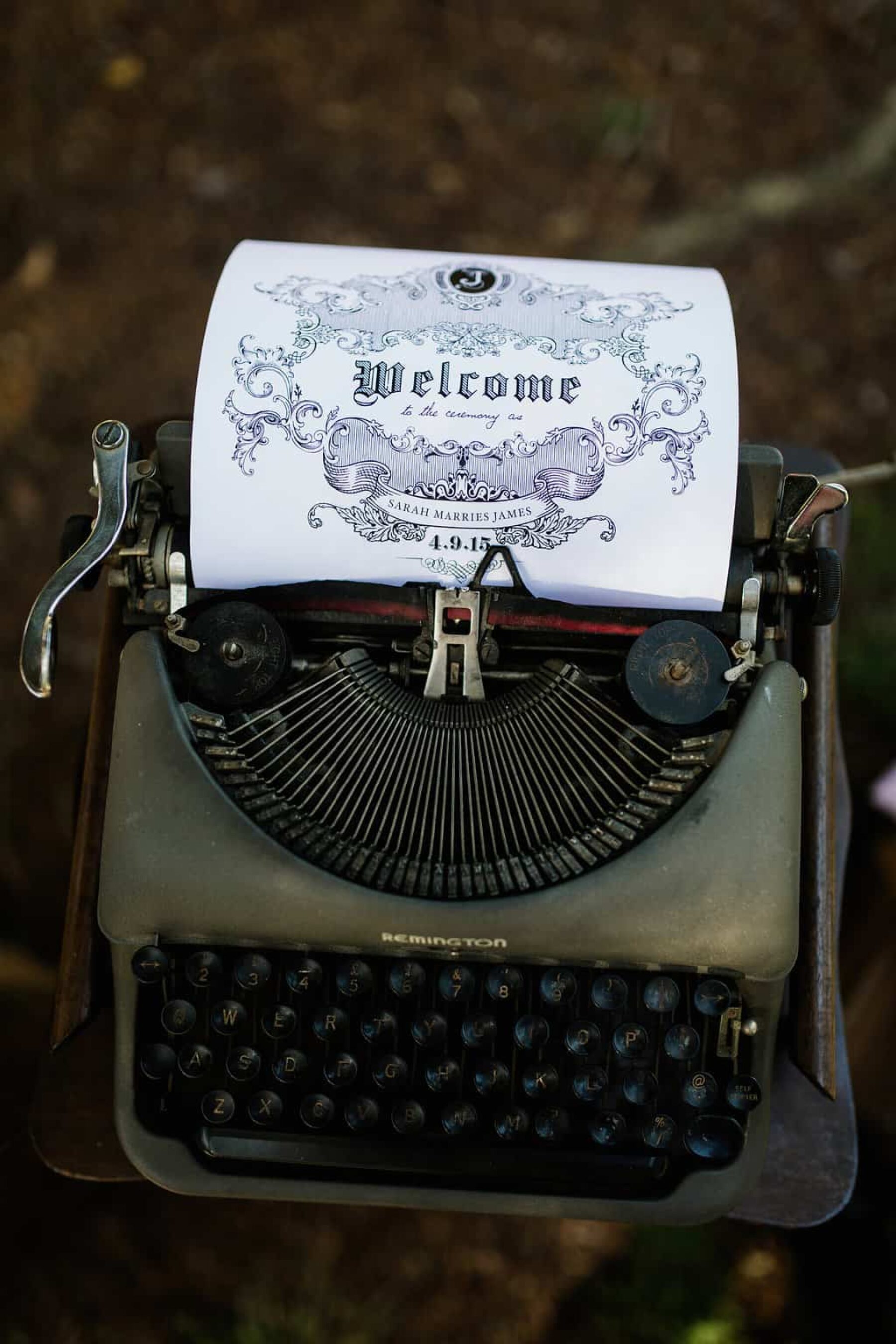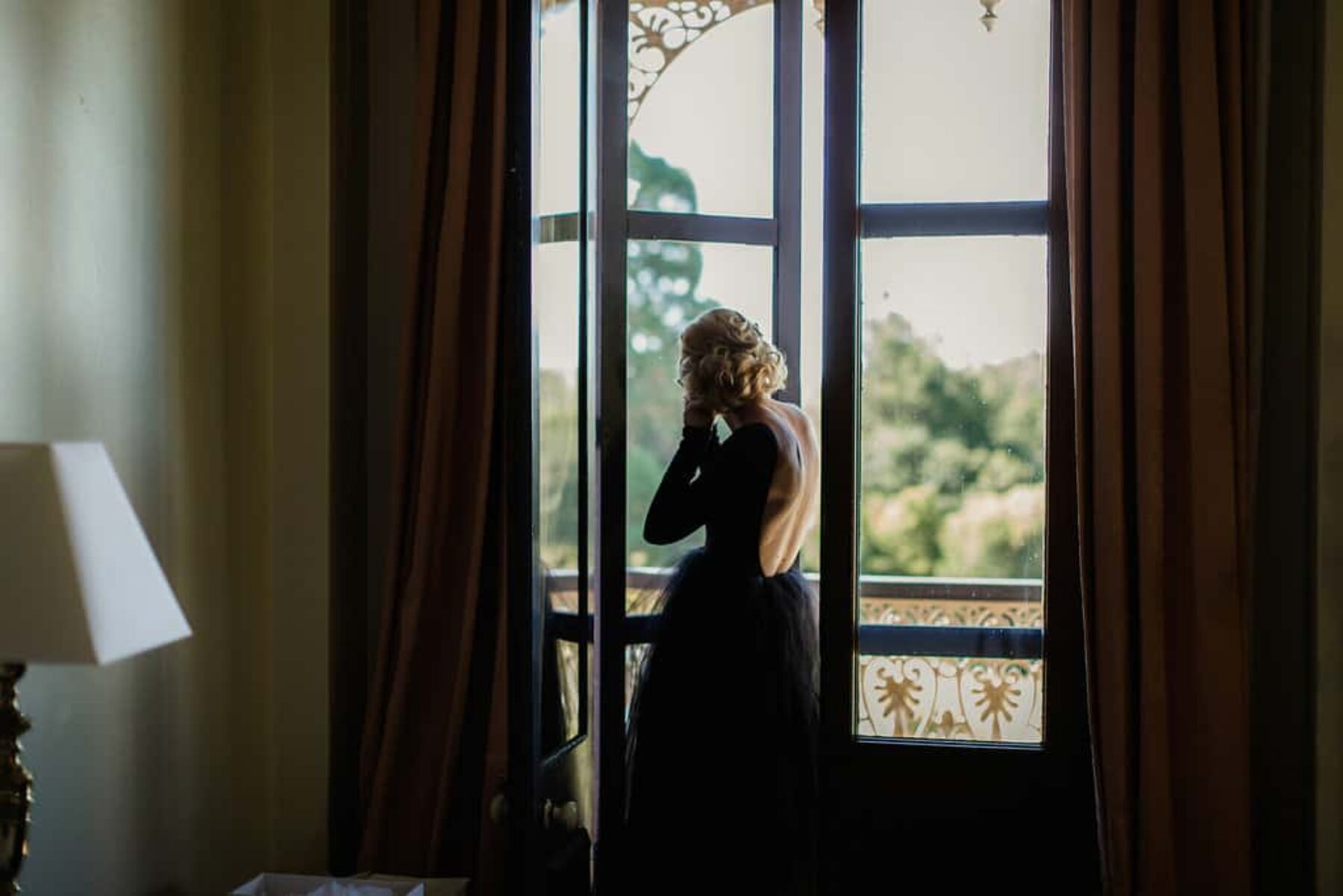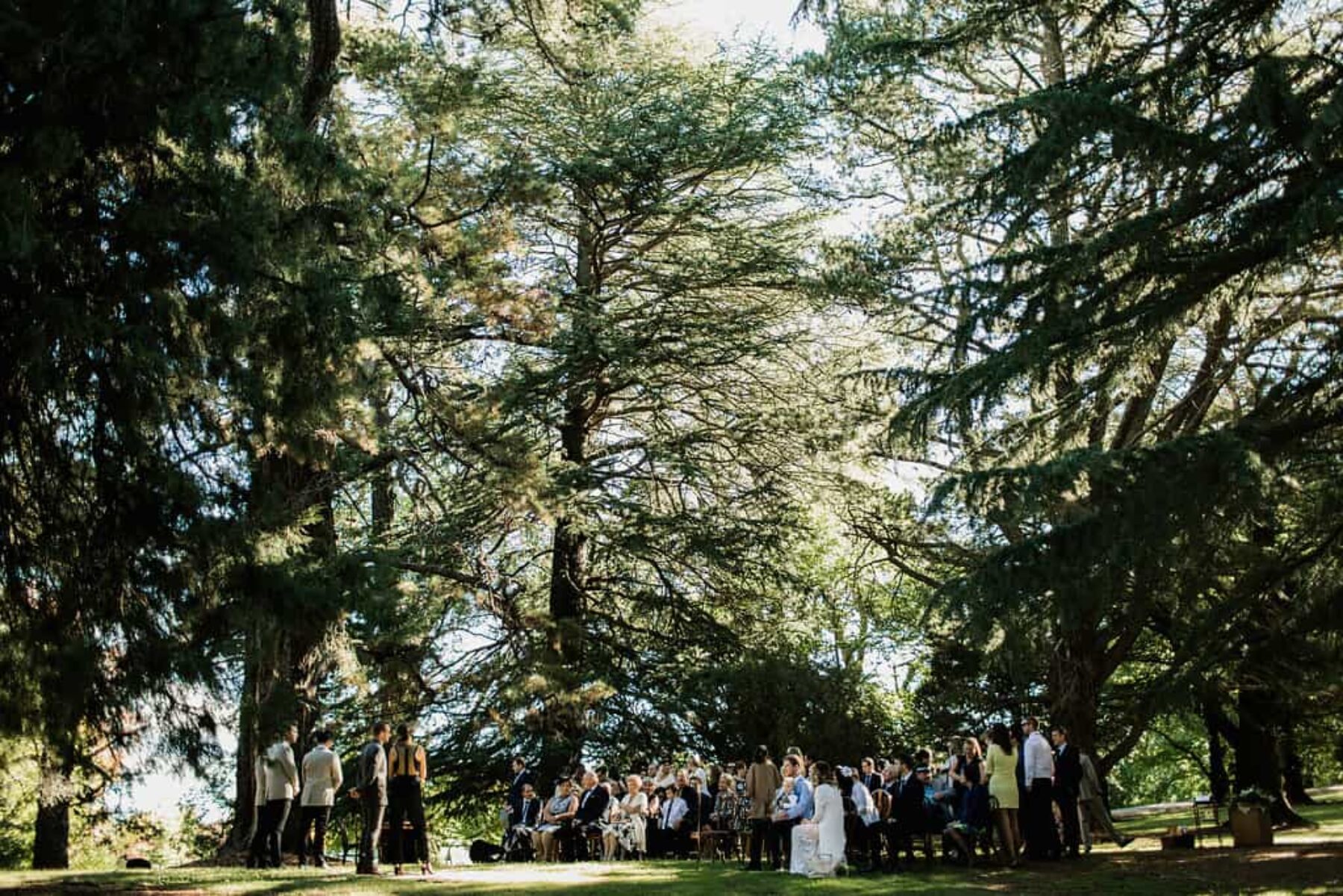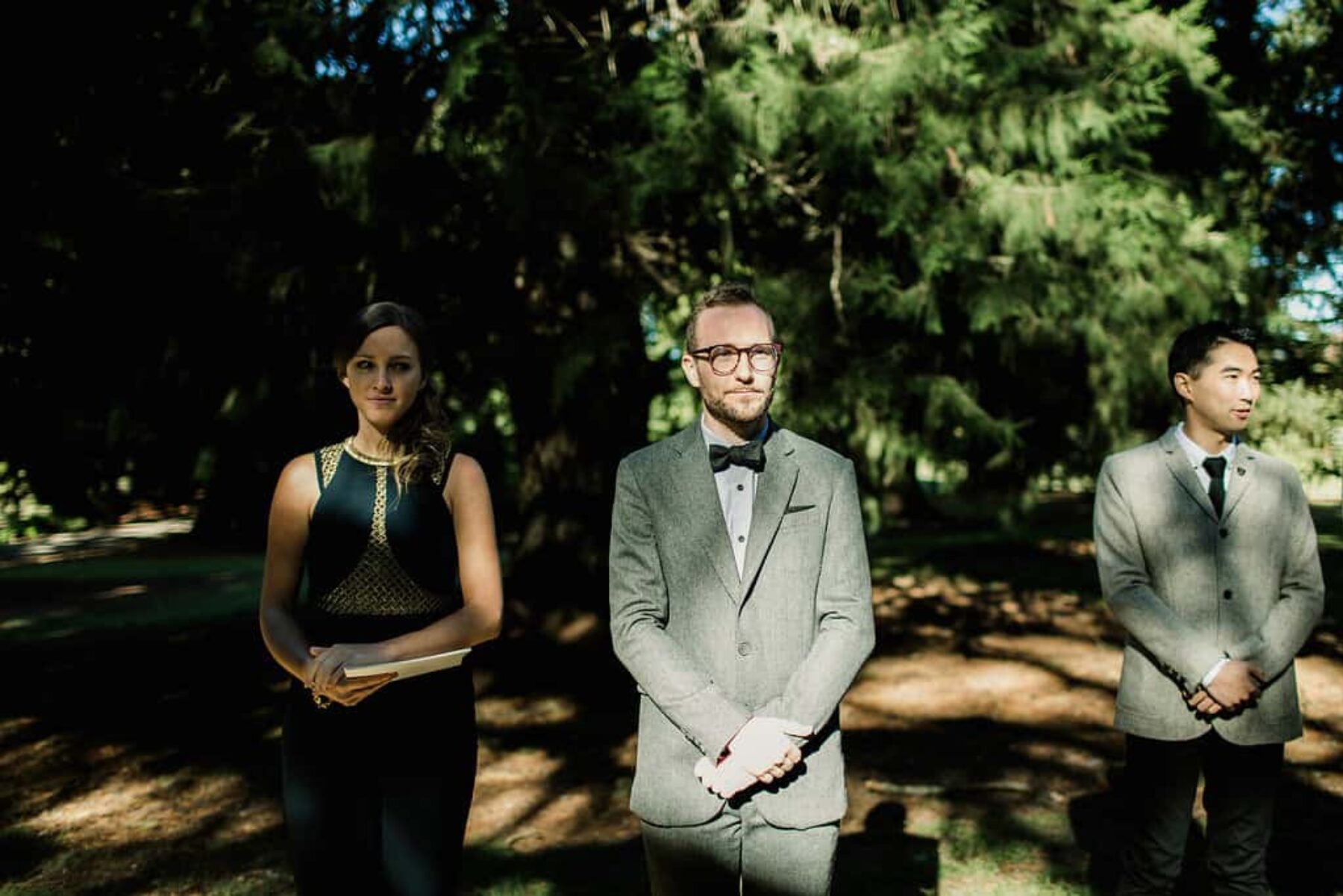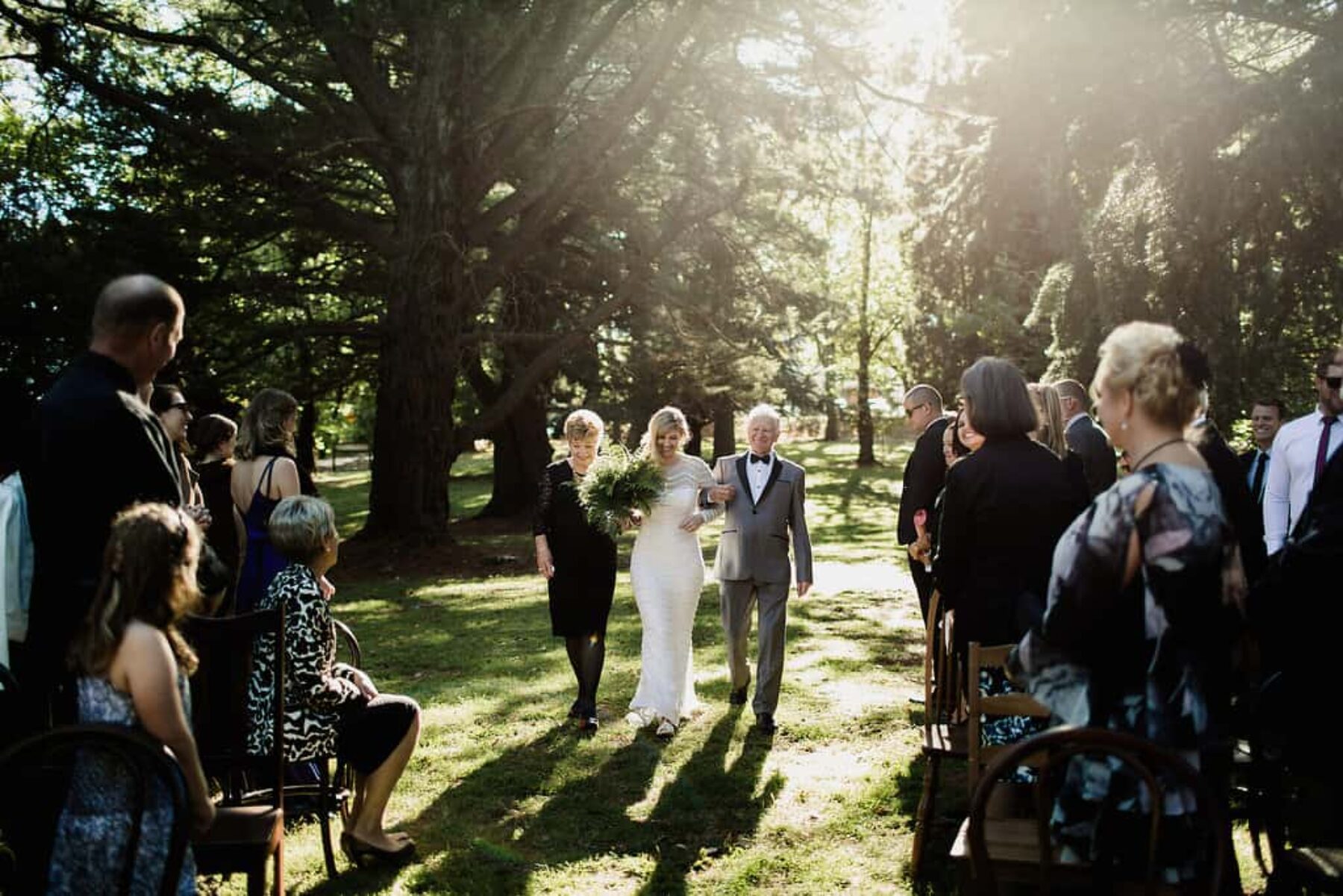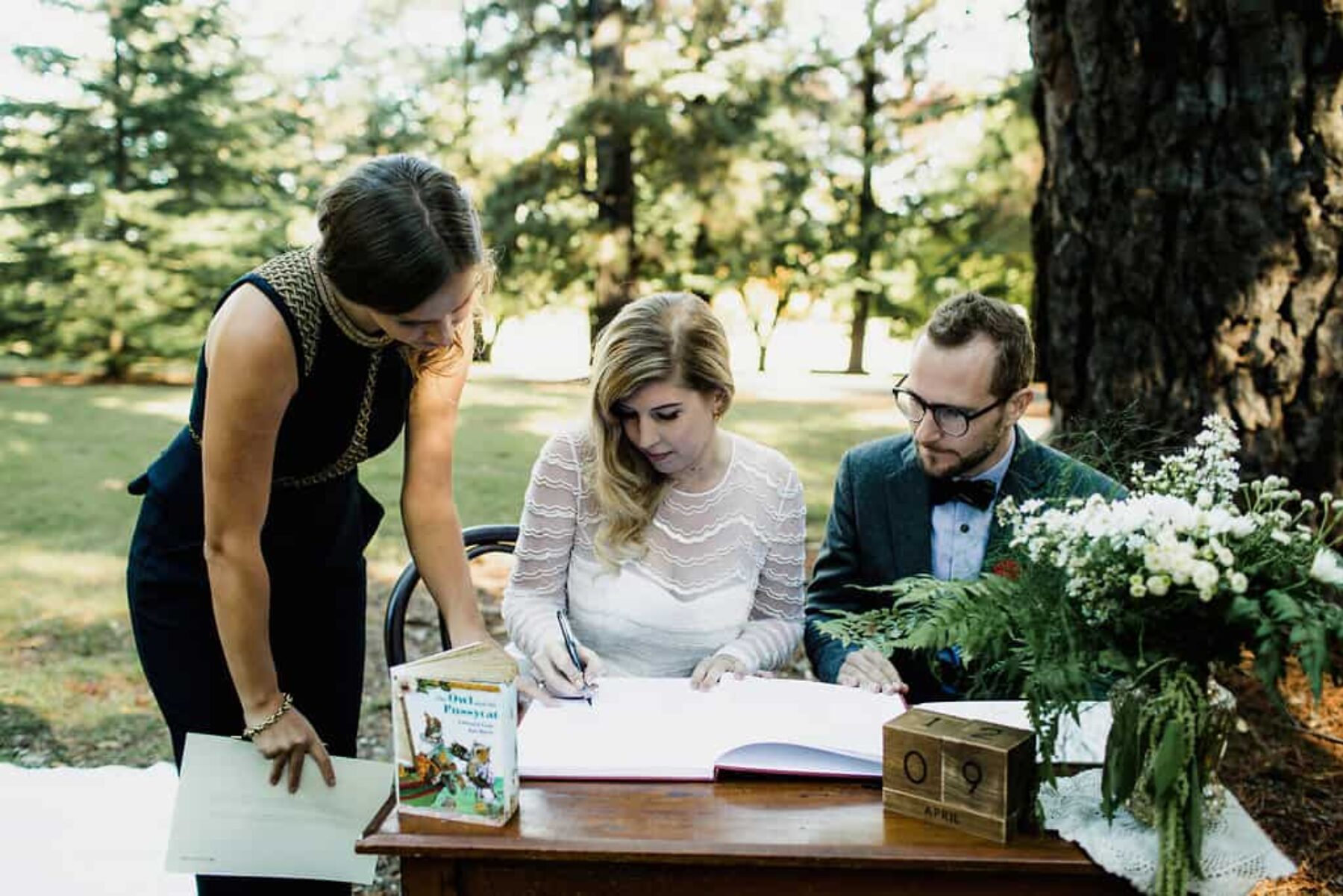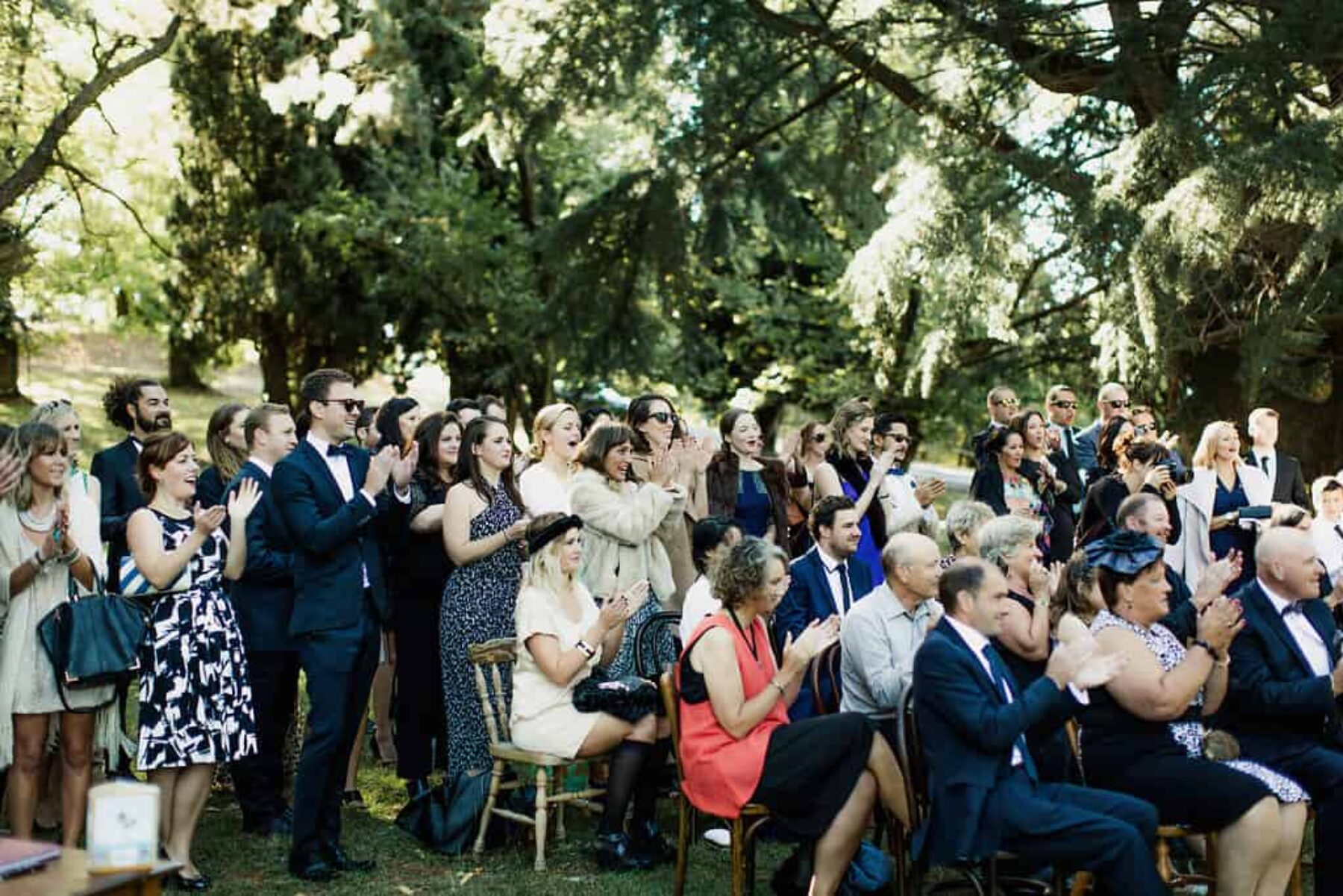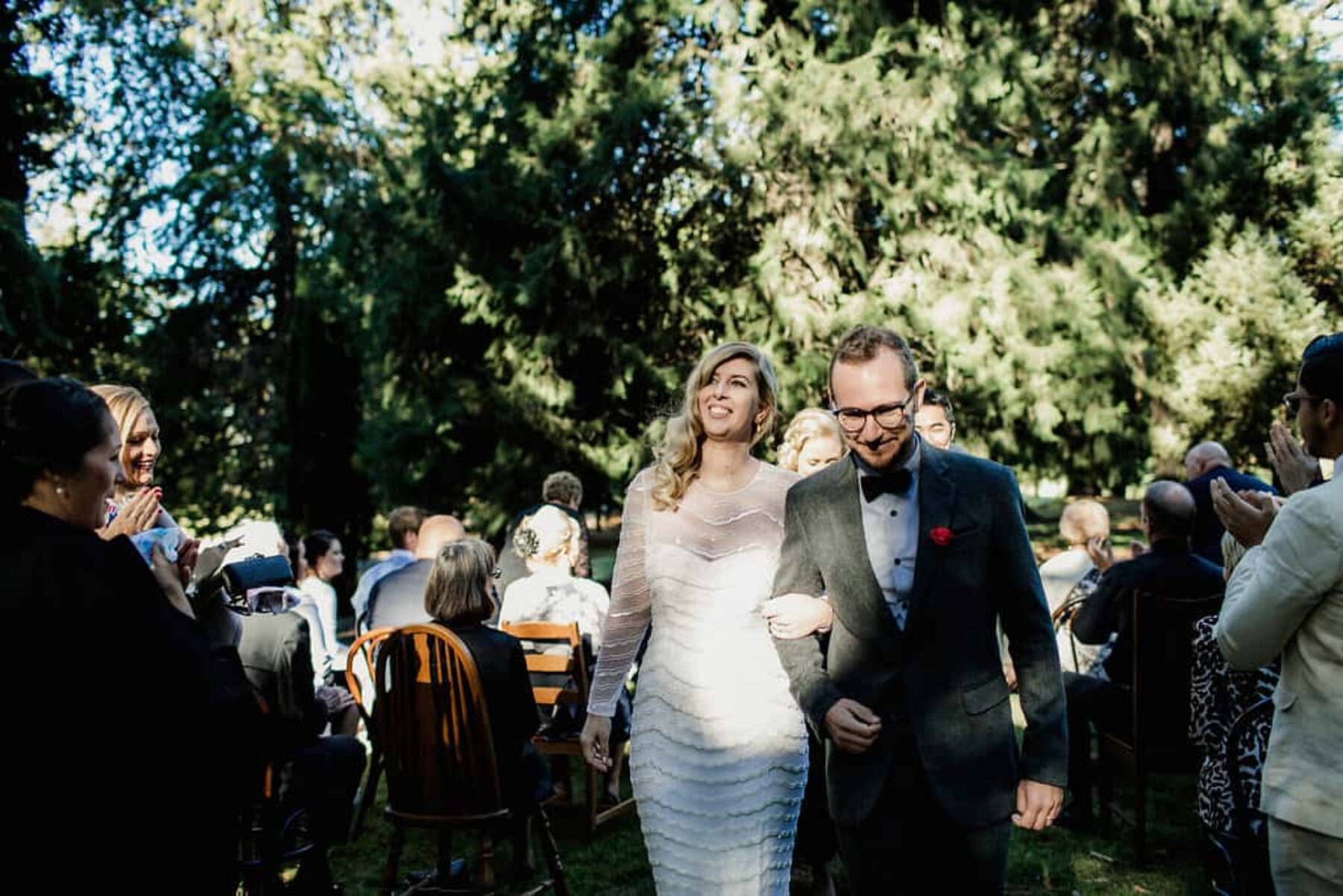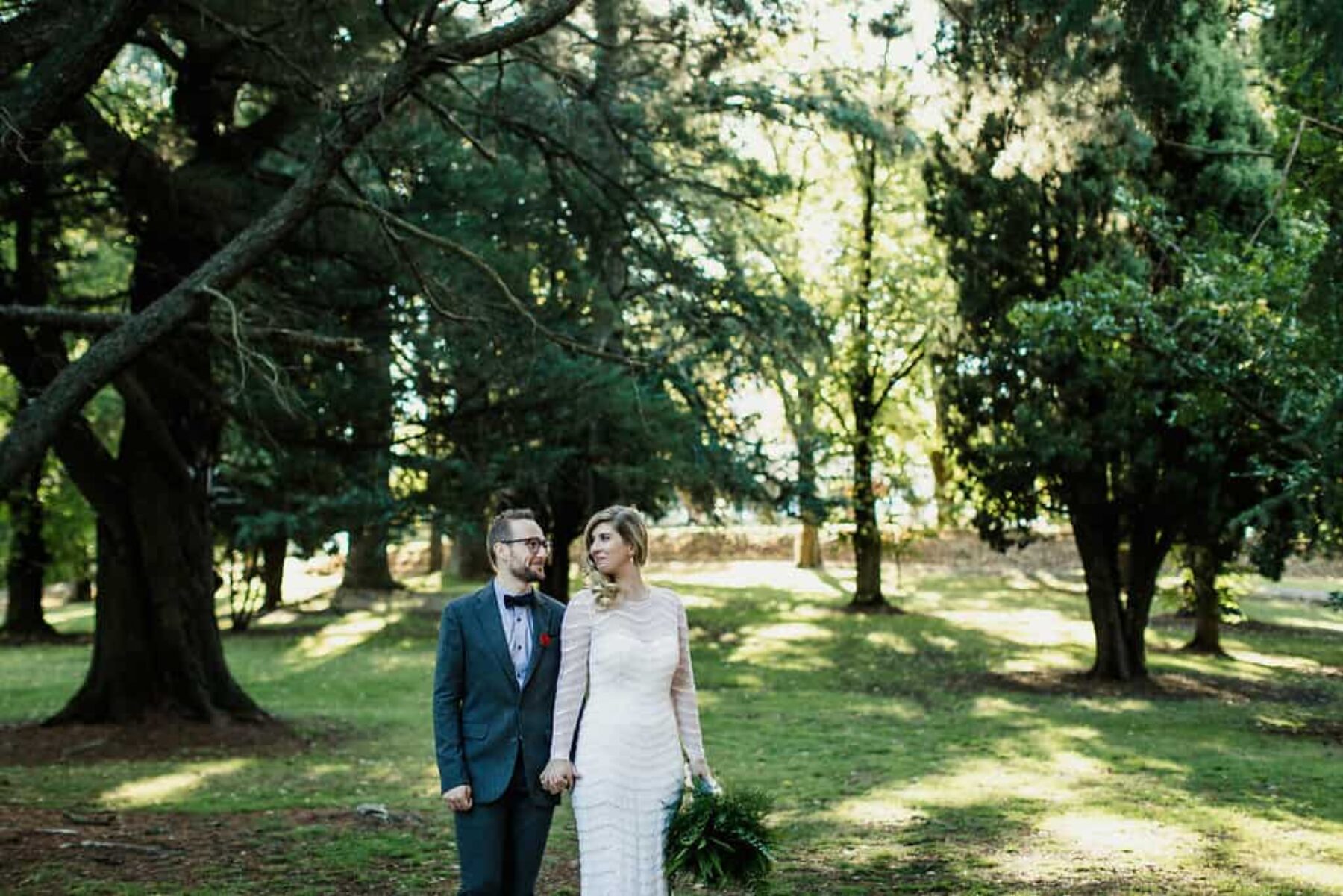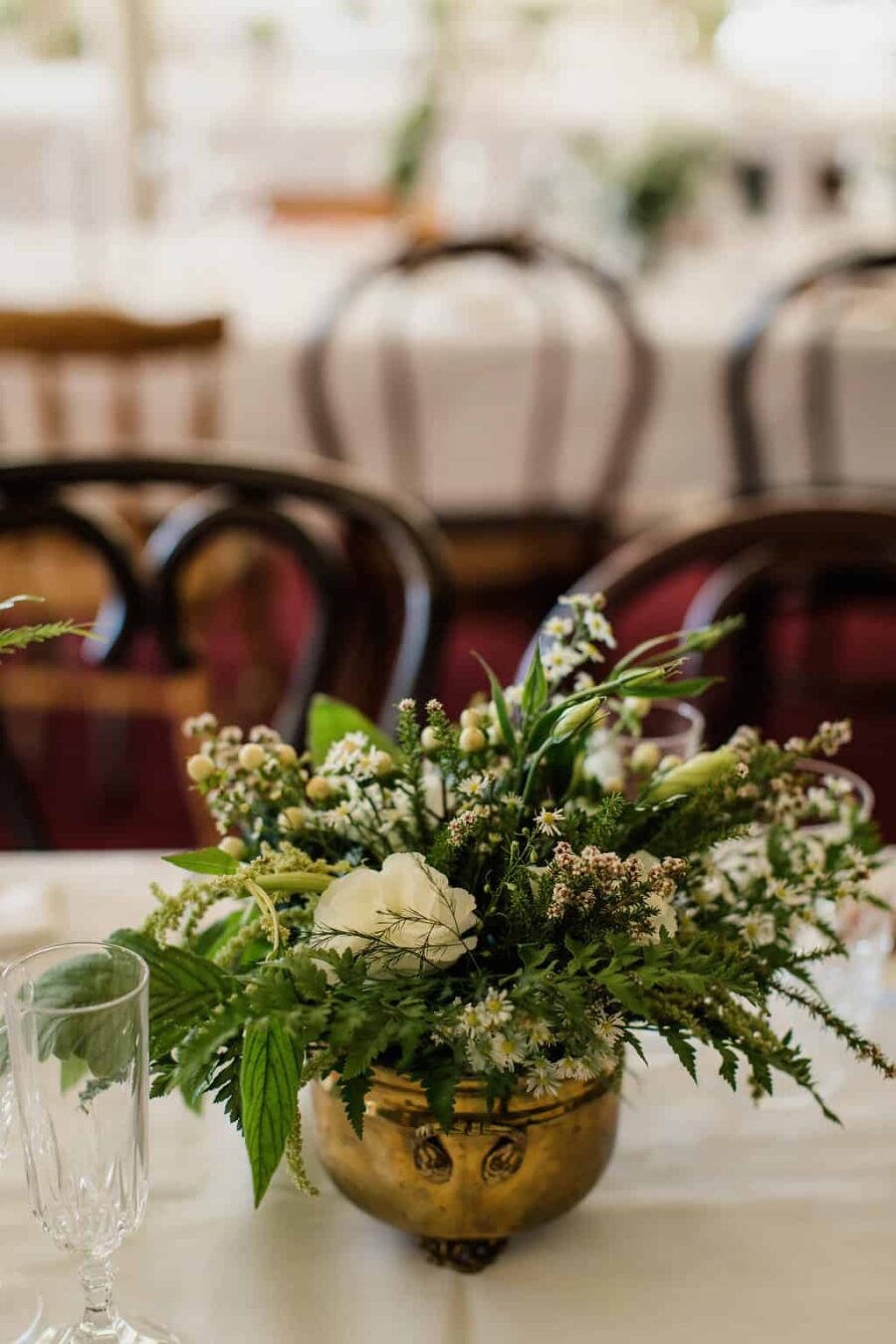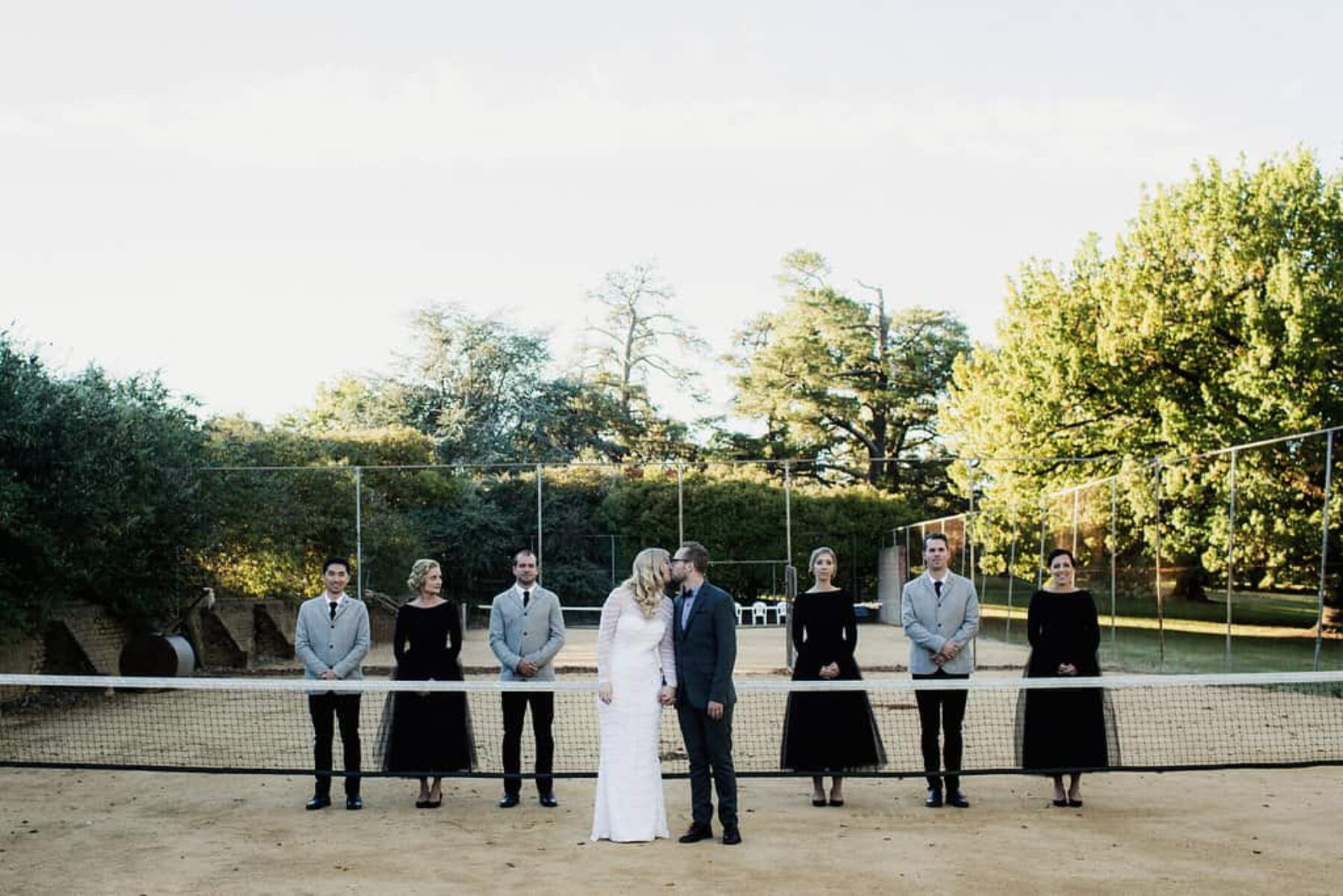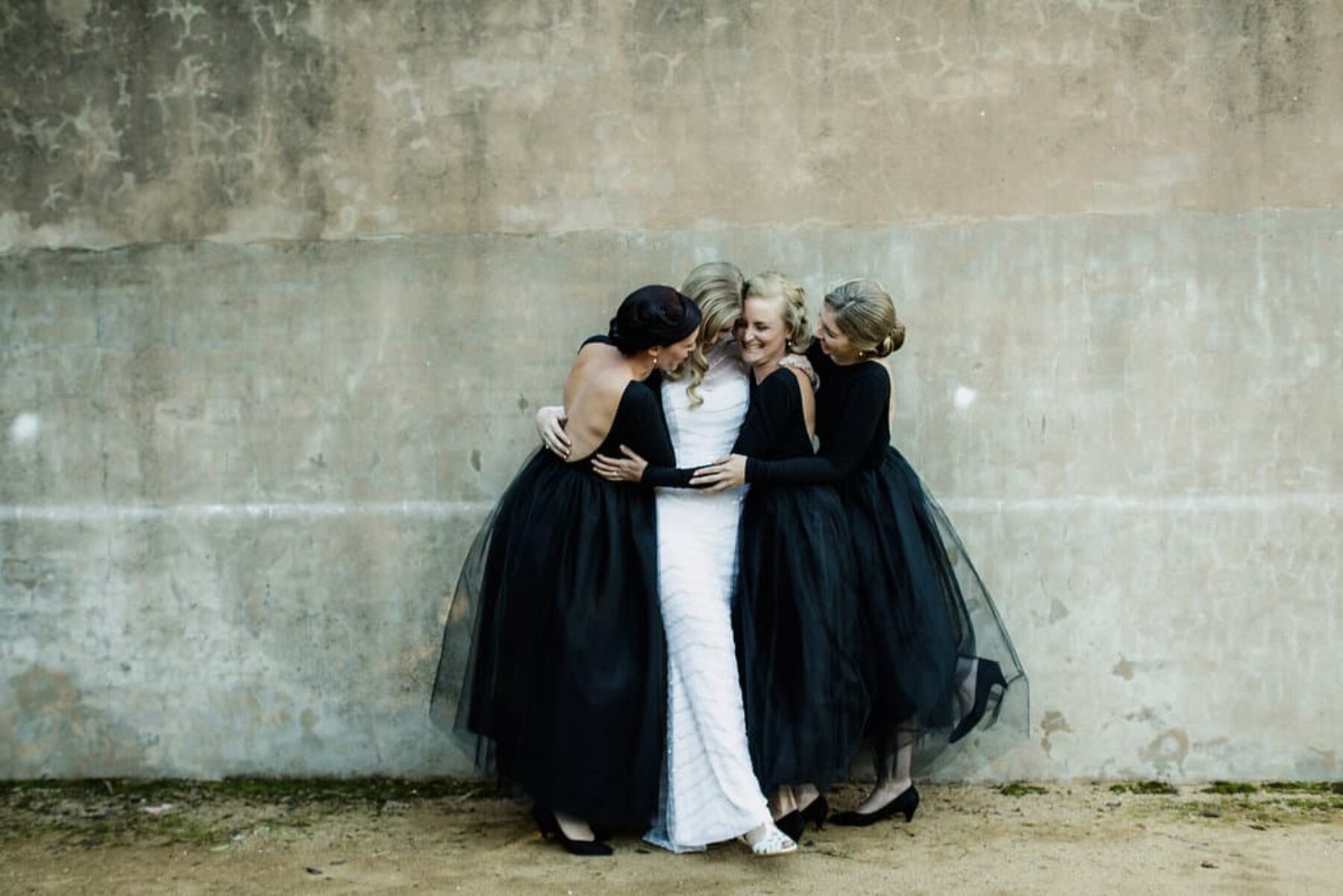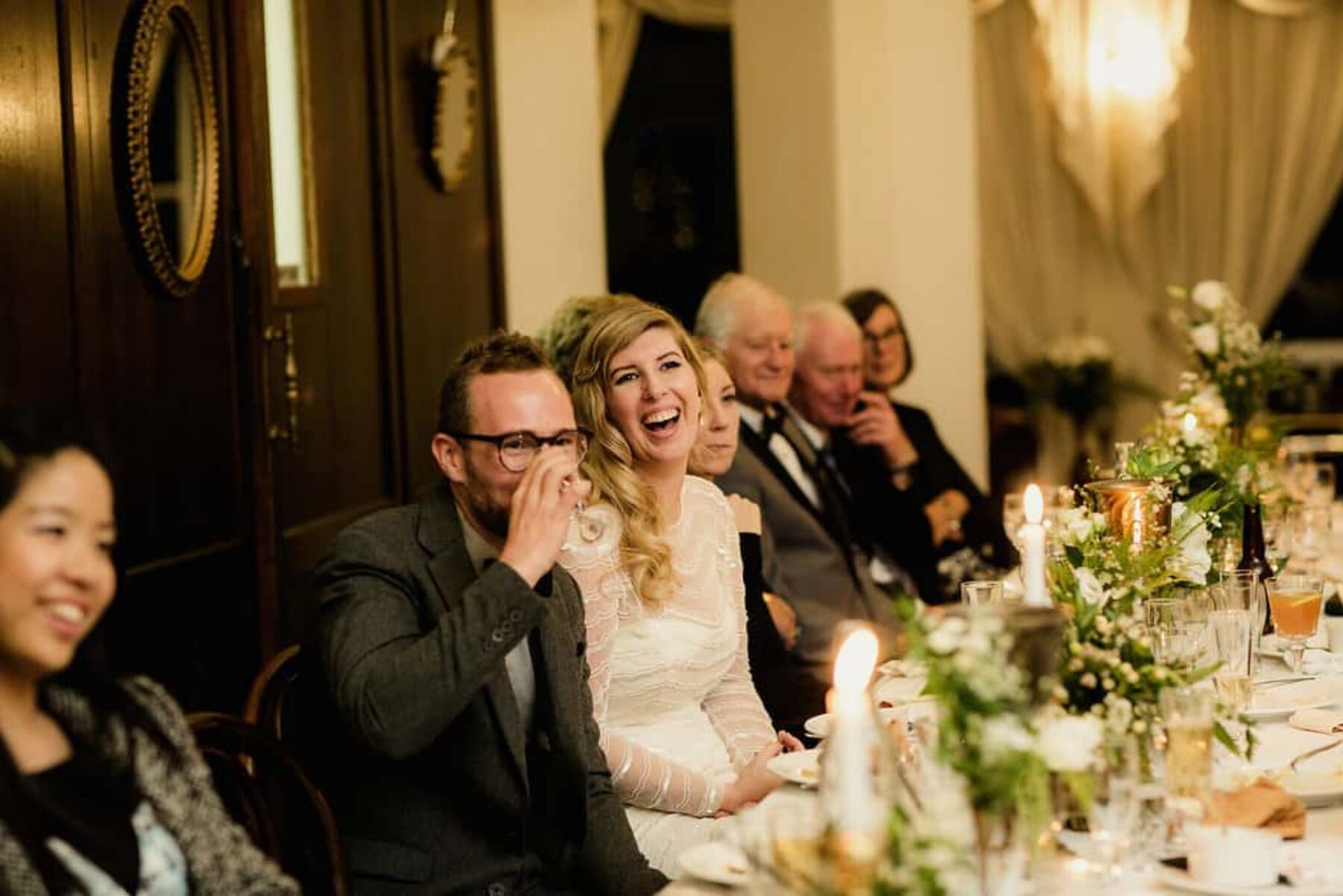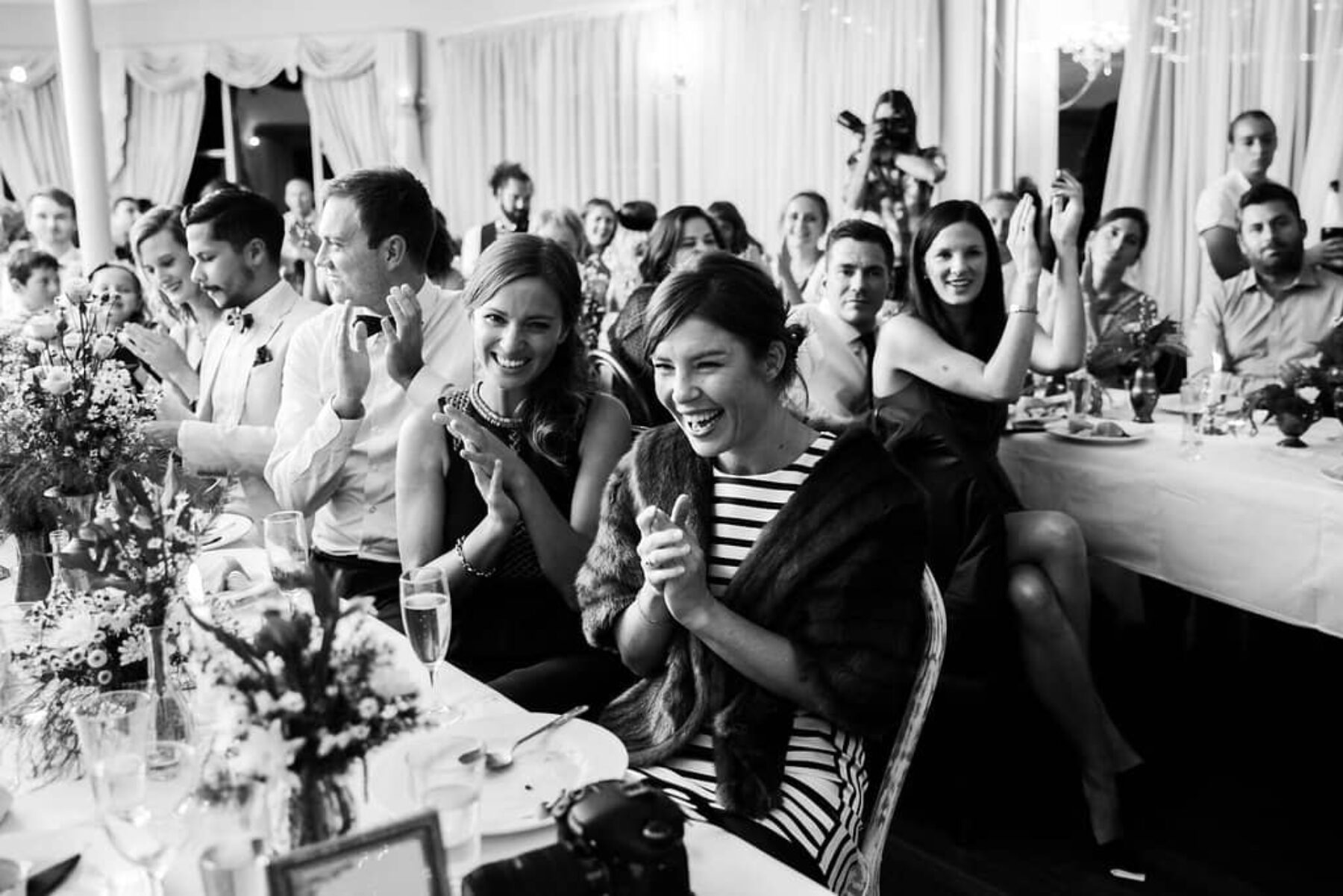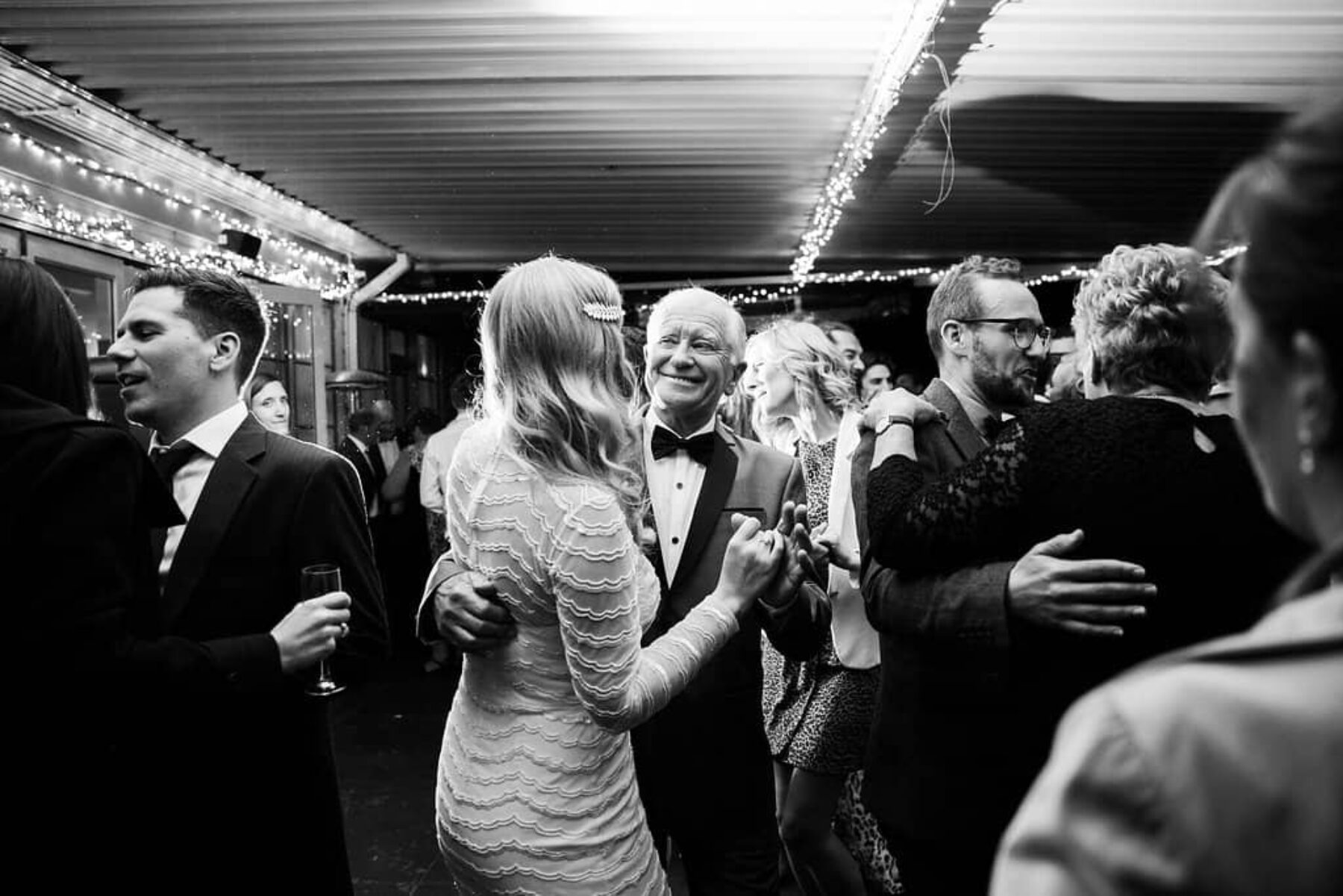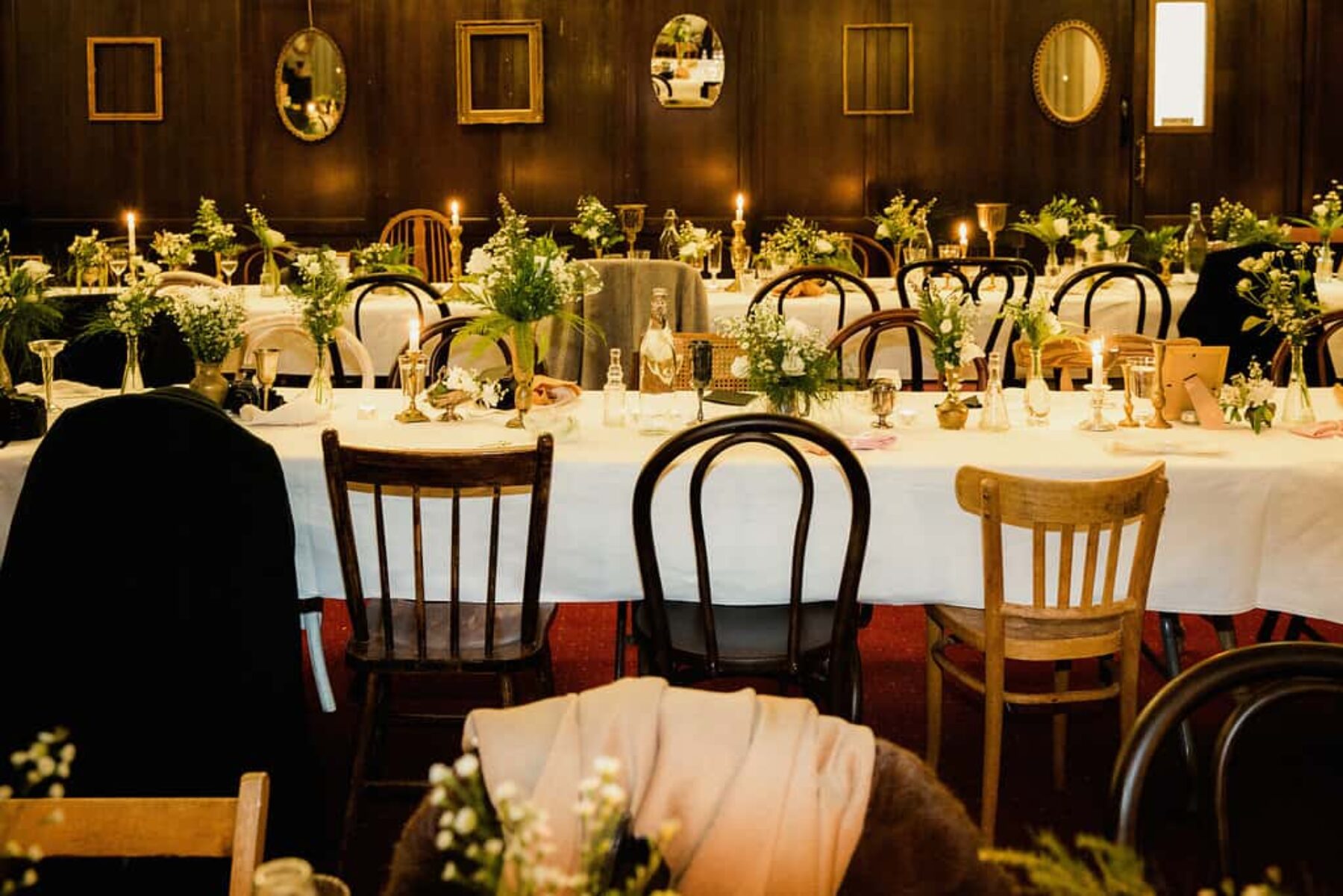 Recent Posts
After Ben proposed to Belinda on the rooftop of The Calile Hotel, it was only fitting the…
Easing into their wedding with brunch at a local café before heading to their Ooi House Airbnb…
Six years after being introduced by friends, Tom & Libby tied the knot at VIC's luxurious French-chateau style mansion…