Hamish & Kristen's Epic Warehouse Wedding
Both keen festival goers, Hamish and Kristen found inspiration for their wedding at St. Jerome's Laneway Festival where they met. "We essentially wanted a big party with a key focus on food and music," Kristen tells us. "We ate delicious burritos at Laneways and I decided then that someday I wanted food trucks at my wedding. The entire theme grew from there!"
Of course, a food truck wedding requires a roomy venue, and Brisbane's Wandering Cooks provided just that. The lofty warehouse space was exactly the blank canvas Hamish and Kristen needed to work their festival-inspired magic, and The Canavan and Flour & Bloom helped to bring the couple's vibrant vision together.
Not wishing to miss out on the party, Hamish and Kristen opted for pre-wedding portraits with shooter Sam from The Gehrmanns. A sweet first-look and a cruise around town in their hot vintage wheels led the pair to the venue together. "Hamish and I chose to arrive and walk down the aisle together," says Kristen. "I was nervous as all heck when I arrived so it was lovely to be able to hold his hand as we walked in together. I know he would have hated standing at the front on his own with everyone watching him if we'd done it the traditional way."
After the ceremony, it was all about the food, booze and fun. While The Canavan served up a steady supply of prosecco and signature cocktails, the food trucks arrived one by one. Feasting kicked off with Mexican street food from Pop Taco, followed by American favourites courtesy of That BBQ Joint and finished off with Brazilian fare from Vira Lata.
Giant Games and a mobile photo booth thwarted any threat of a lull, and if that wasn't enough, along came the fire twirler! Adhering dutifully to the festival theme, the newlyweds gathered their guests upon closing and led them to their hotel after party where they danced till the wee hours. Stella effort Hamish and Kristen!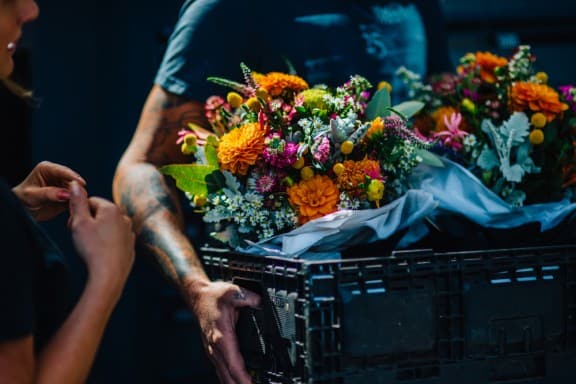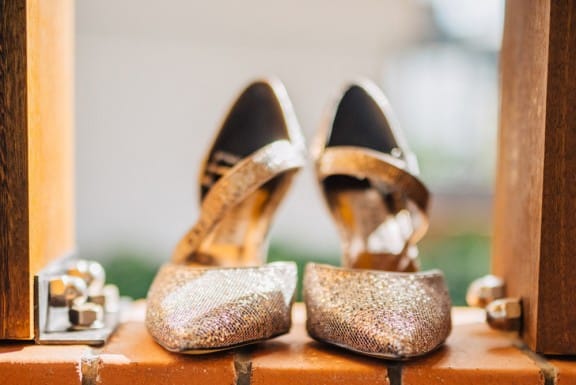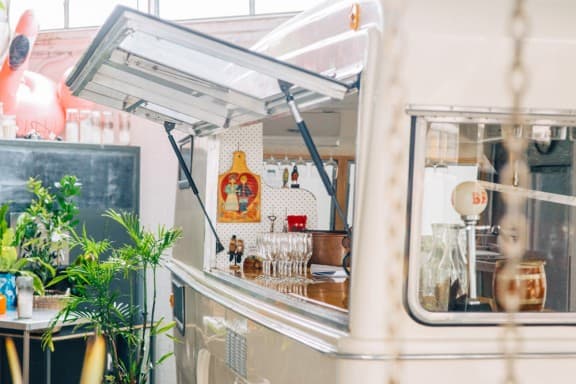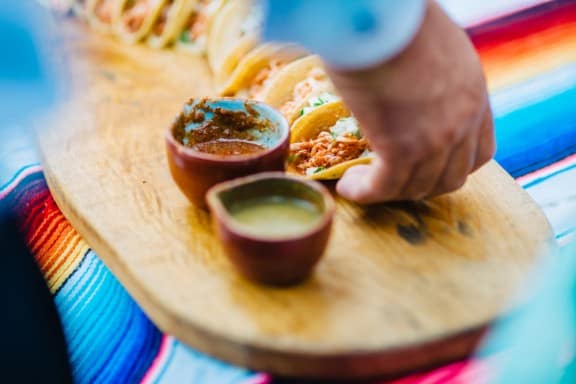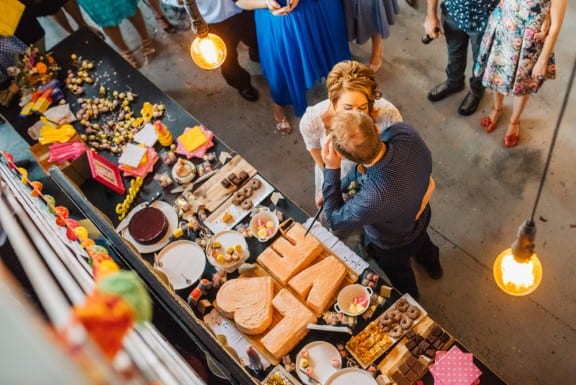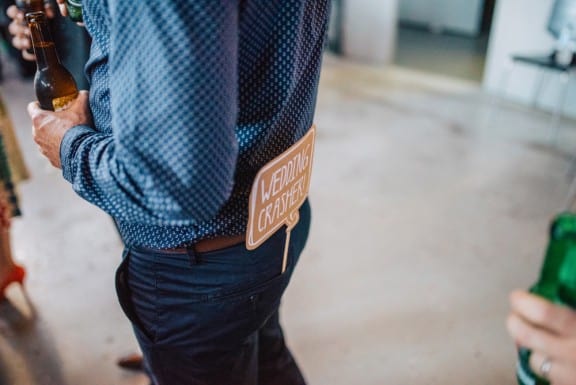 Photography: The Gehrmanns | Venue: Wandering Cooks | Bride's dress: Elvi Design | Bride's shoes: Alan Pinkus | Groom's attire: Marcs | Wooden bow tie: JV store | Hair: Hair by Popular Demand | Makeup: Blissful Makeup | Celebrant: Penelope Watson | Planning, event hire and mobile bar: The Canavan | Planning and styling: Bespoke Occasions | Flowers: Flour & Bloom | Catering: Pop Taco, That BBQ Joint and Vira Lata | Games: Giant Games | Fire dancer: Spun Entertainment | Stationery/invitations: Elly Hartley Designs
Recent Posts
This carefully curated wedding inspiration keeps sustainable practice in mind while celebrating all the beauty to be found in Australia.
Jeepers, what a year! We've been looking back at last year's most loved bridal styles,…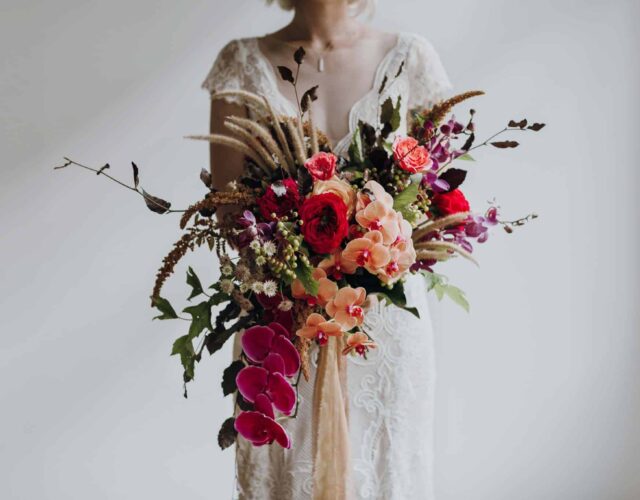 Looking back at 2018's most popular florals, the three elements that really stood out were colour, form and scale. Continuing…