Jacqui & Rob's Adventure-packed Watagans Wedding
Jacqui and Rob are not your average couple – from skateboarding on their first date to a proposal at the end of an 8-hour rock climb, they love adventure, and wanted to create a wedding day to reflect this aspect of their relationship. Of course they needed someone special to capture such a unique day, and their photographer friend Don Derosier of Don and Julia Photography flew in from Alaska to oblige.
The next job was to find the perfect setting for their action-packed day. "The Watagans is a place we had spent much time exploring, 4wding, hiking, climbing and camping," they share, adding that the deal was sealed once they saw some photographs Don had taken in the old pine plantation. "We had a very loose plan B wet weather option, but we were determined it wouldn't rain and the weather was on point!"
Once the location was sorted they went about putting together a day that involved some of their favourite things in life, including good wine and cheese by an open fire, music performed by friends and fire-twirling. High on their list was snowboarding, however there was a small issue – it doesn't snow in the Watagans. No problem – enter Rob's brother who drove trailer after trailer of Zamboni shavings from an ice rink over an hour away to create a jib line in the middle of the forest.
When it came to fashion, the couple opted for items with meaning rather than designer labels. Jacqui's wedding dress was created by her mother based on a sketch by the bride herself, while Rob honoured his Scottish ancestry by incorporating his family tartan into his and his groomsmen's outfits. True to the couple's adventurous nature and appropriate for the setting, they both donned colourful socks and boots.
The following day, the newlyweds donned their wedding getup once again and headed to Stockton Dunes with Don for a carefree portrait sesh, resulting in some stunning sunset snaps.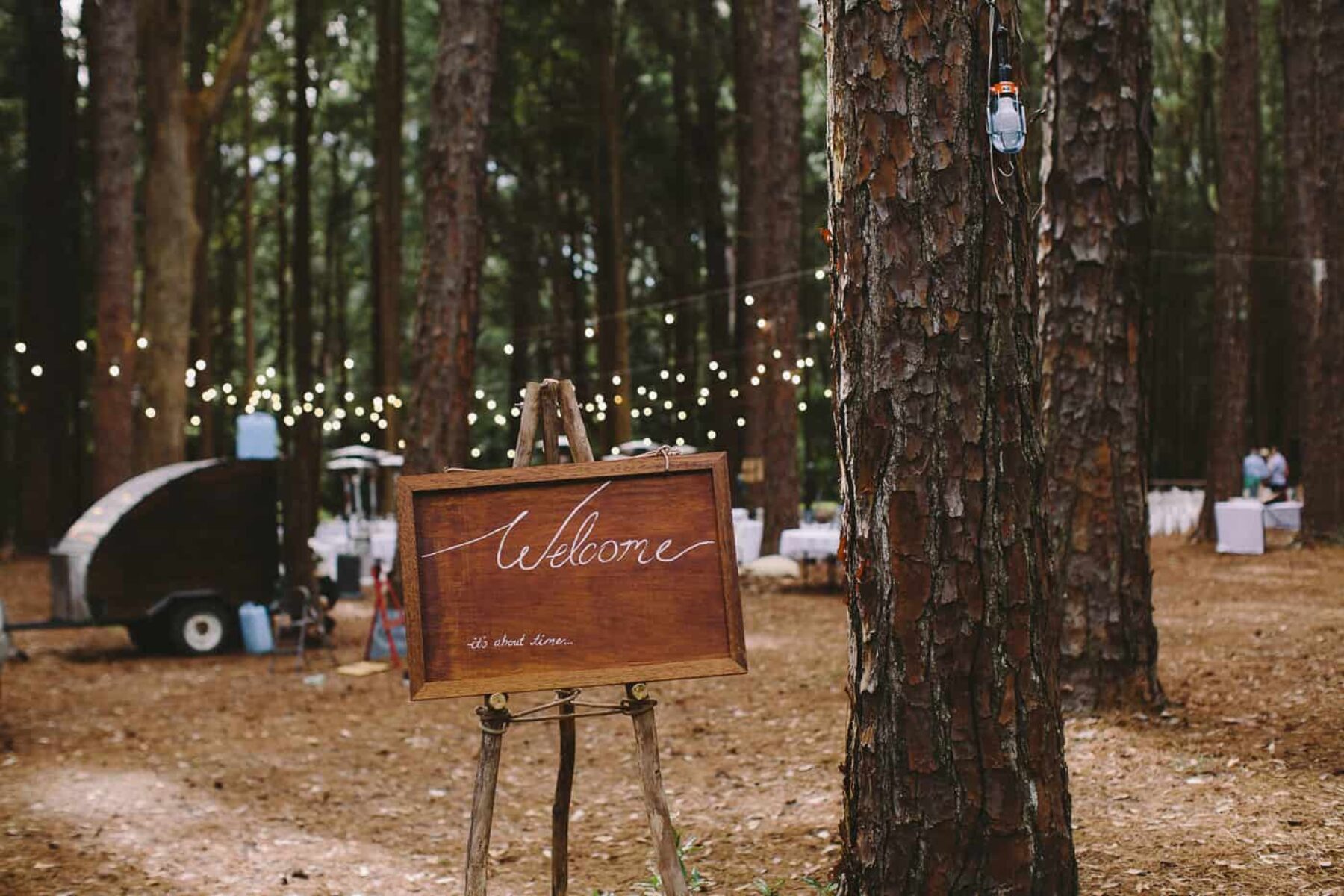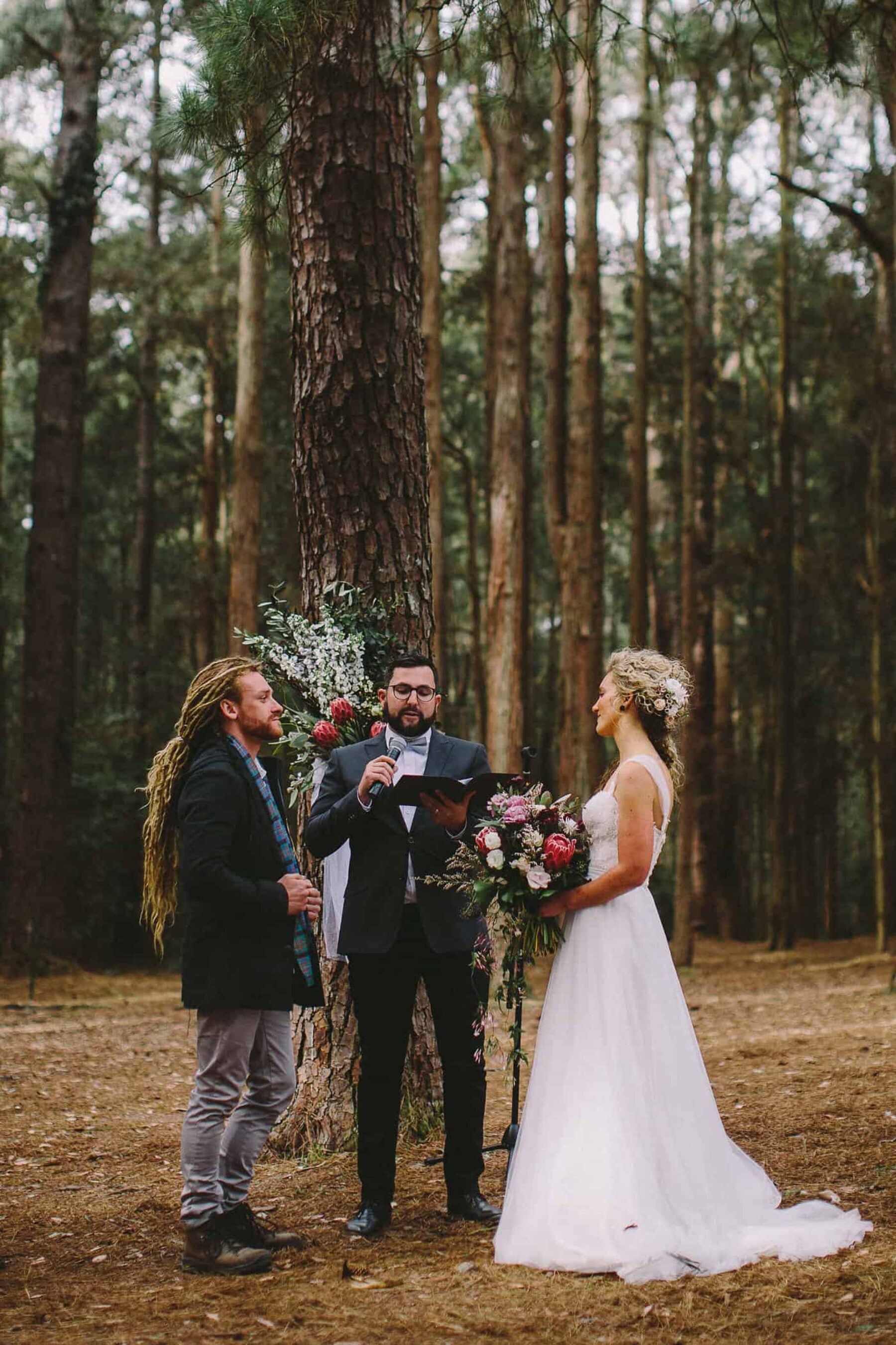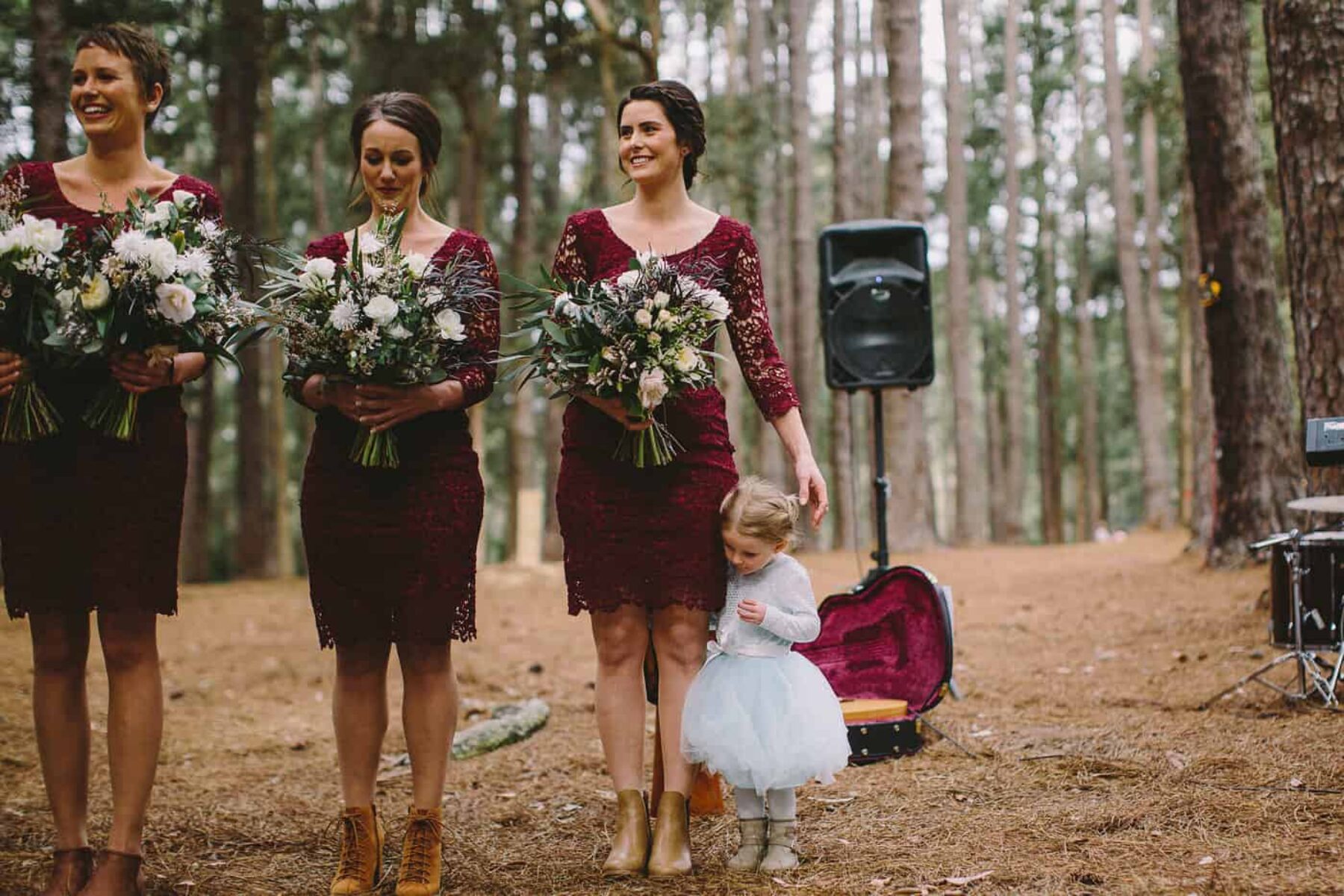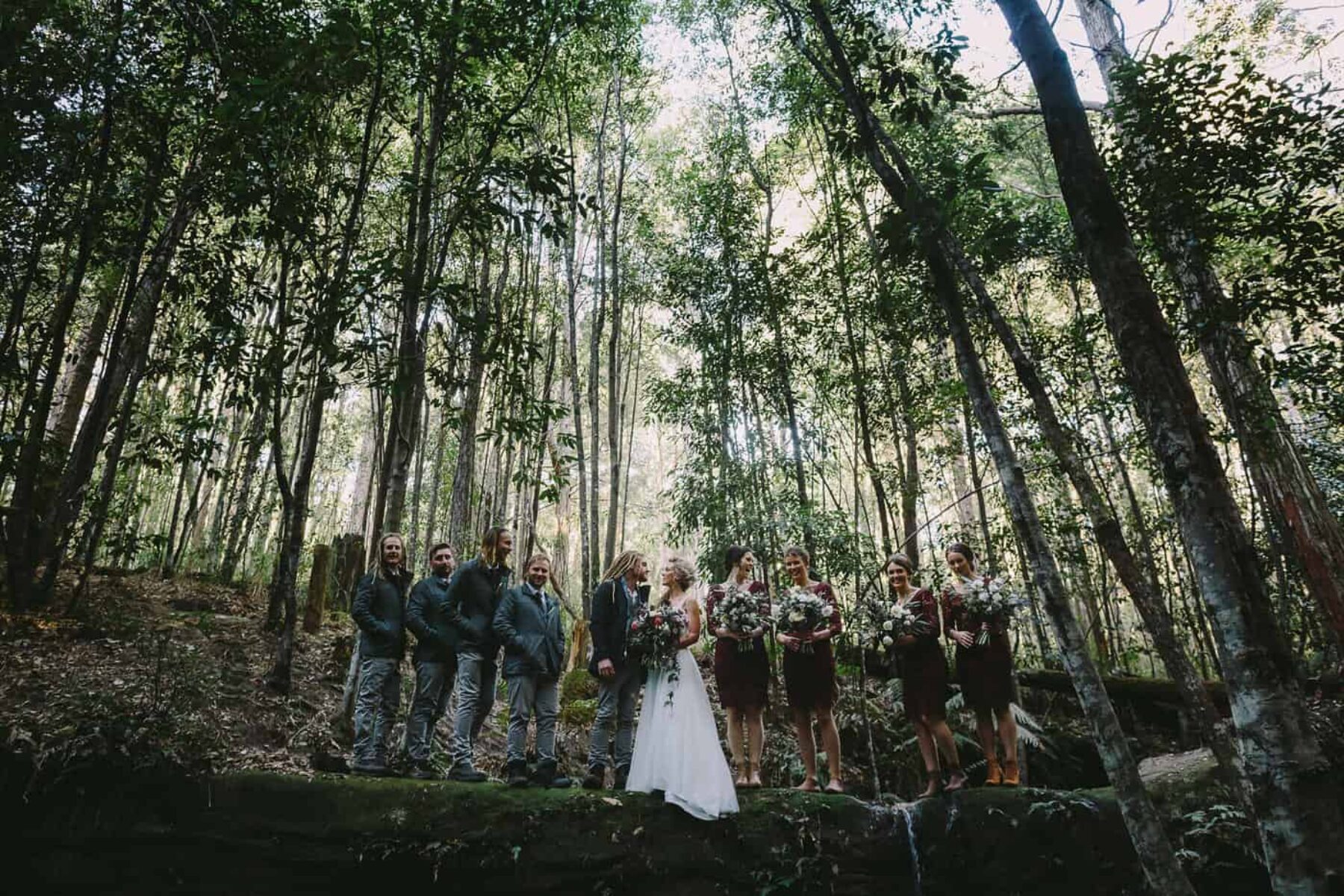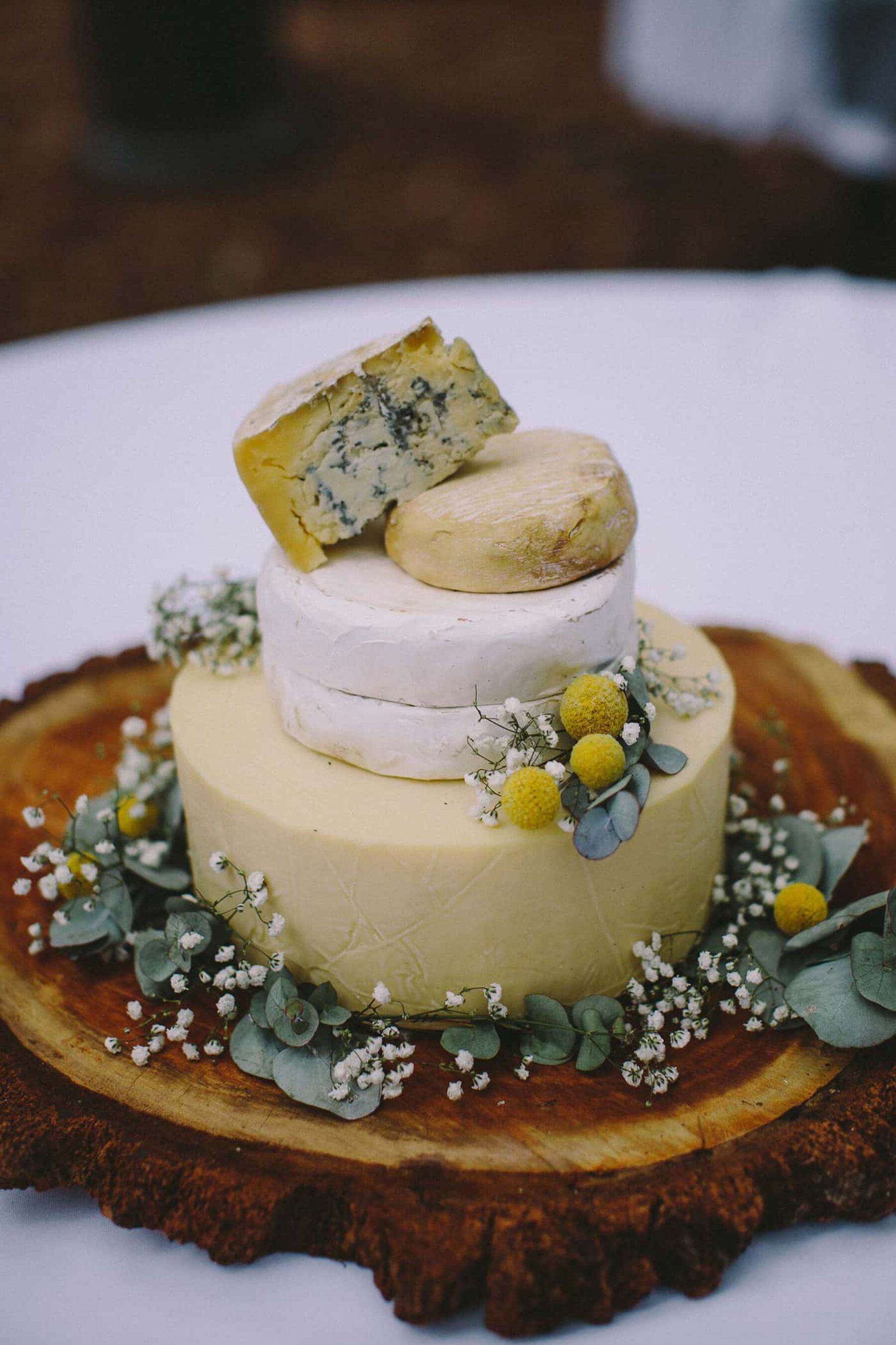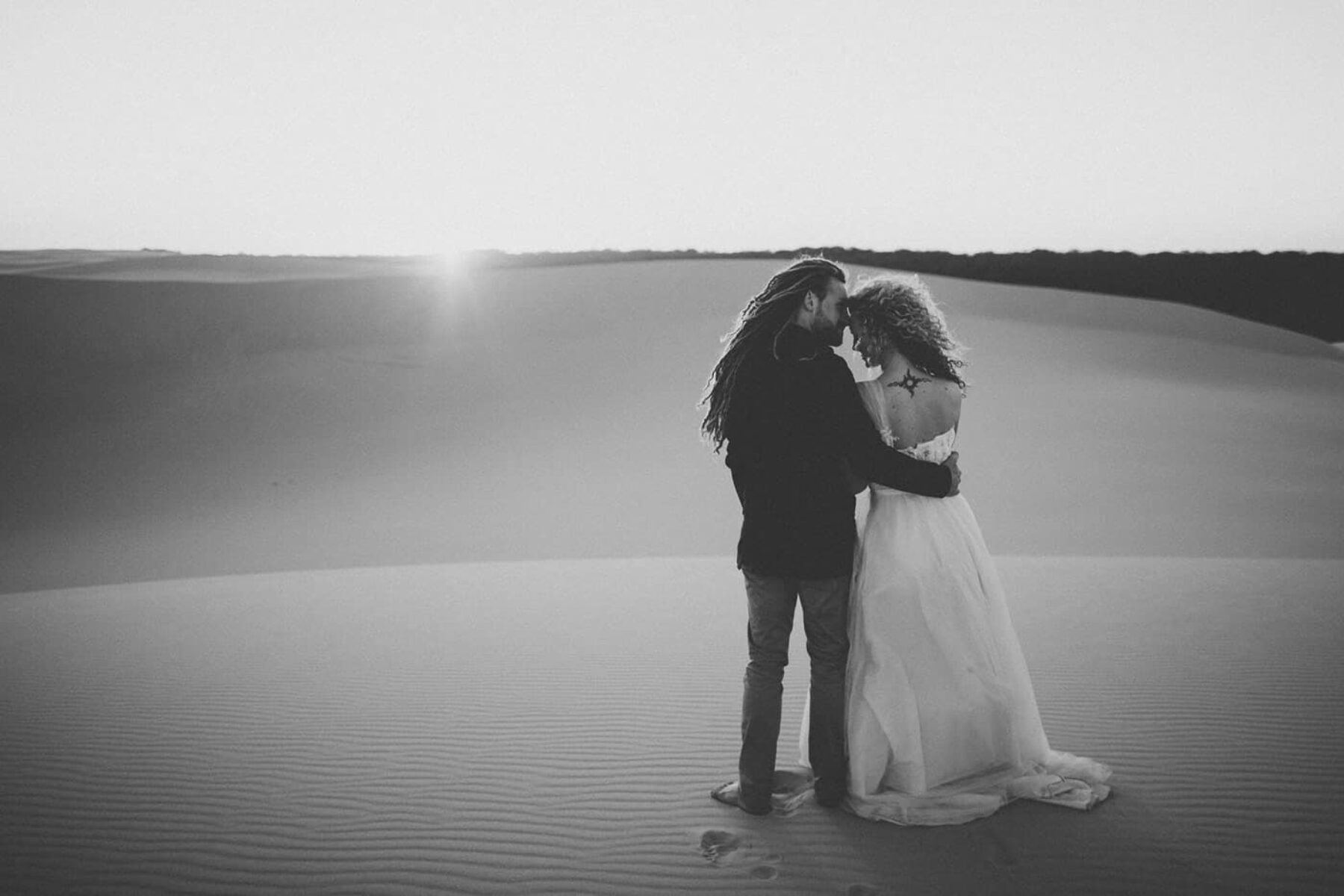 Recent Posts
Easing into their wedding with brunch at a local café before heading to their Ooi House Airbnb…
Six years after being introduced by friends, Tom & Libby tied the knot at VIC's luxurious French-chateau style mansion…
After their wedding venue pulled the pin just 24 hours before Chris and Jac were set to say I Do…