Amber & John's Wes Anderson inspired wedding
When a submission from the brilliant Lakshal Perera appeared in my inbox, with the subject 'Wes Anderson wedding you might like' I didn't even have to look at the images, I knew we'd be featuring this wedding.
Amber and John joke that the Wes thing wasn't really intentional, "but when you have a canoe as an esky in a timber clad hall, with a Bill Murray colouring-in guest book and Futura as the typeface of choice, things can look like they've come together in a Wes kinda way."
The pair tied the knot in a special spot on John's family farm. The small clearing was simply decorated with dipped timber bunting made by a friend and a colourful array of pews collected from surrounding local halls.
There wasn't much from this quirky wedding that wasn't a DIY effort. Amber sourced her blooms from Brisbane's Rocklea Market and crafted her own flower crown and bouquet. And her stunning contemporary wedding dress? The bride's own design, made by a family friend.
Amber also got her bake on, making their three-tiered bundt wedding cake; the centrepiece of that delectable dessert table. The reception hall was decorated with the help of many in the lead up to the day, but the unique space was a great canvas to work with. "Finding the hall in Dalveen for the reception was quite a boon," says Amber. "It was painted deep red with exposed timber detailing, and had fabulous red slung metal chairs – the kind you see in old scout halls."
The local fire department next door even lent a hand on the night, arranging bonfires to keep the night's chill at bay. The pair tell me "keeping it local and having such generous contributions from our family and friends really added to the general beautiful feeling of the day."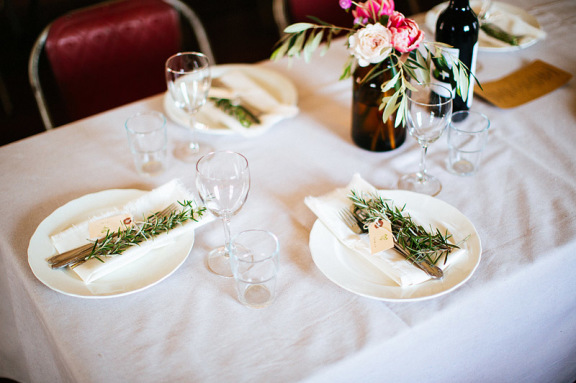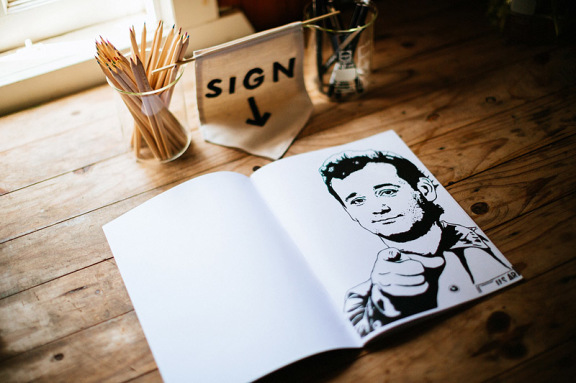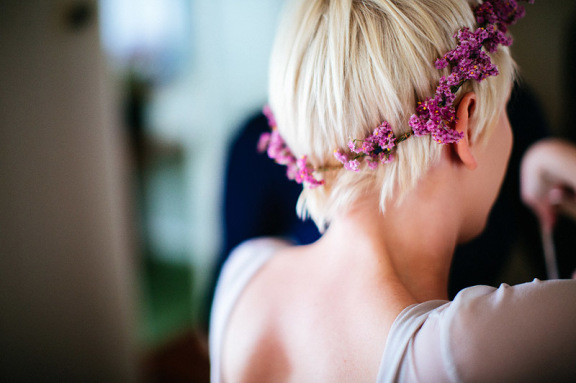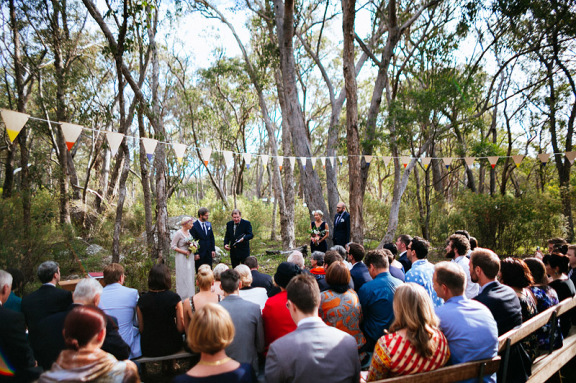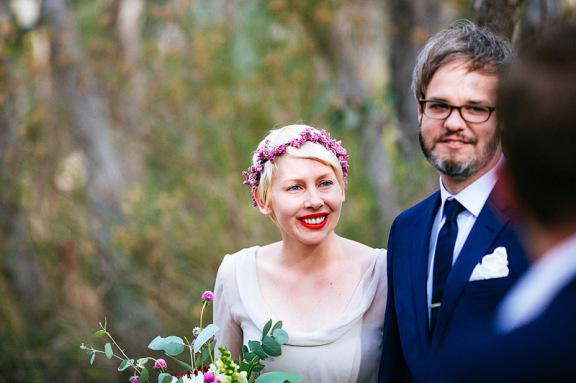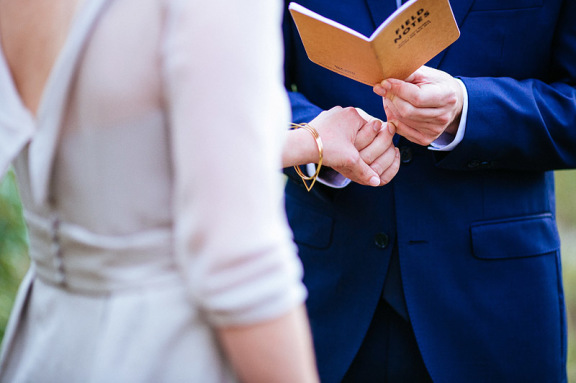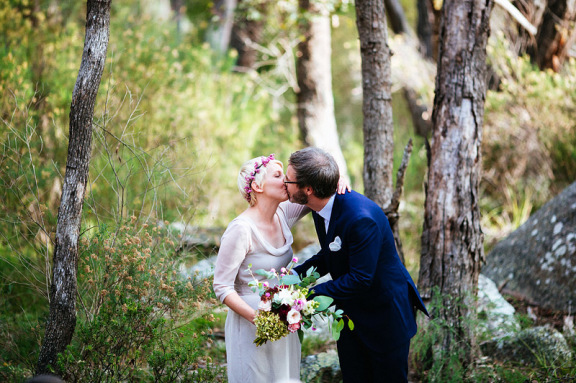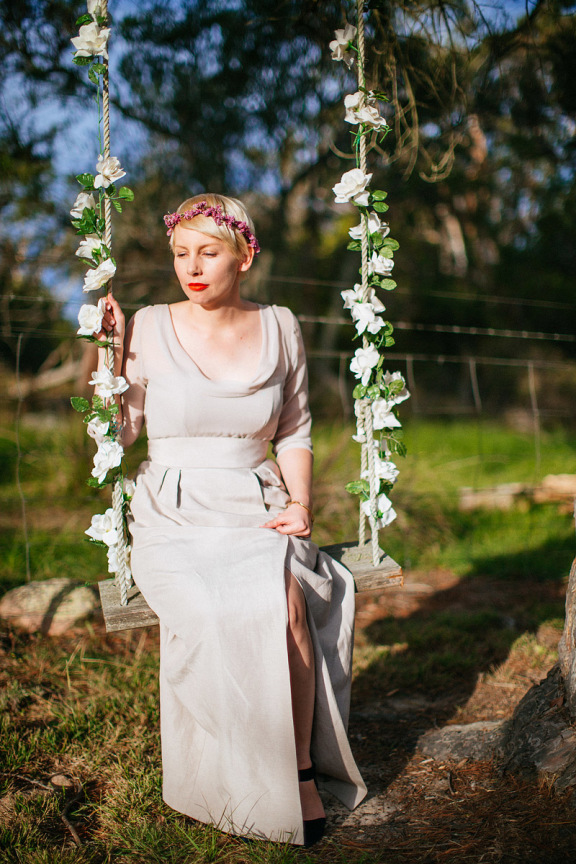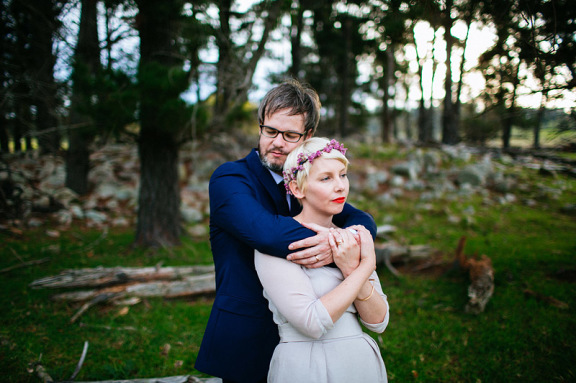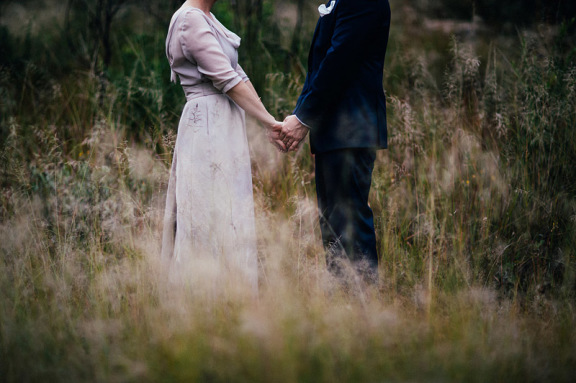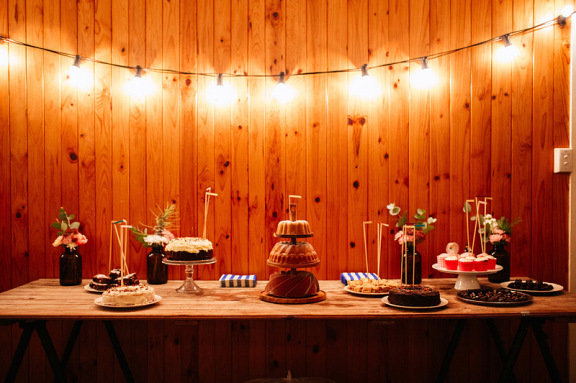 Photography:Lakshal Perera | Bride's dress: Bride's design | Bride's shoes: Midas | Groom's suit: Michael Innis Menswear | Groom's shoes: Aquila | Rings: Barbara Heath | Accessories: DIY flower crown | Ceremony venue: family property | Celebrant: Christopher Desgrand | Reception venue: Dalveen Hall | Flowers: Rocklea Market, DIY | Catering: Golden Grove Estate
Recent Posts
Easing into their wedding with brunch at a local café before heading to their Ooi House Airbnb…
Six years after being introduced by friends, Tom & Libby tied the knot at VIC's luxurious French-chateau style mansion…
After their wedding venue pulled the pin just 24 hours before Chris and Jac were set to say I Do…