Cat & Manie's Zonzo Winery Wedding
Emmigrating from South Africa bonded Cat and Manie in ways they never expected and the pair quickly graduated from Facebook friends to best friends to more-than-friends! According to Cat, the mutual support and shared experiences shaped the people they've grown into and she can often be heard telling people that Manie is 'her Australia'. Too sweet guys!
Engagement ring at the ready, Manie had originally planned to pop the question atop the Eiffel Tower but Cat unknowingly foiled his plans. "We were standing in the huge queues waiting to take the lift," Manie tells us "when Cat rolled her eyes, looking at all the couples around us and blurted, 'Oh God, I wonder how many proposals we're gonna witness here today…'" Manie put the proposal on hold for another two weeks, finally asking the big question in Barcelona and the rest is history.
The Yarra Valley's Zonzo winery made for a picture perfect backdrop and as always, having Sayher Heffernan behind the lens was a brilliant choice, "The photographs capture every beautiful and meaningful moment and showcased all of the hard work everyone had put into making the day a success." Says Cat. "This is one thing many of our friends regret- not having a good photographer and ours was certainly the best."
The couple like to keep things simple so the thought of a wedding was a tad daunting. "We were determined to really make it feel 'us' and for it not to feel like it was a big deal and blown out of proportion." Says Cat. "The theme centered around a song by the Smashing Pumpkins called, 'Tonight, Tonight' (the first gig the pair attended together in Melbourne). It was a great theme to work with because it was a little vintage and a bit rock and roll – and all about being under the stars on a crazy adventure together."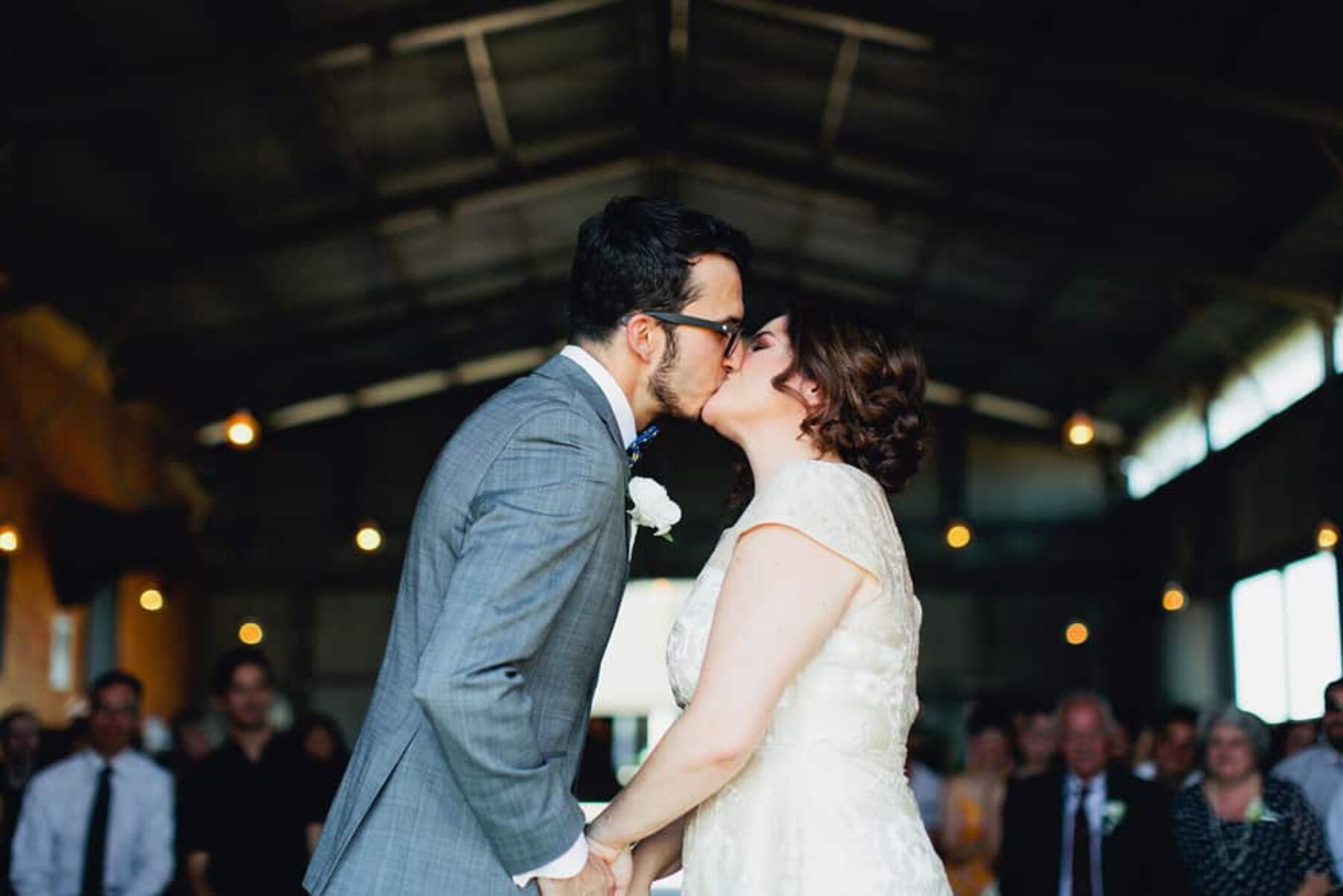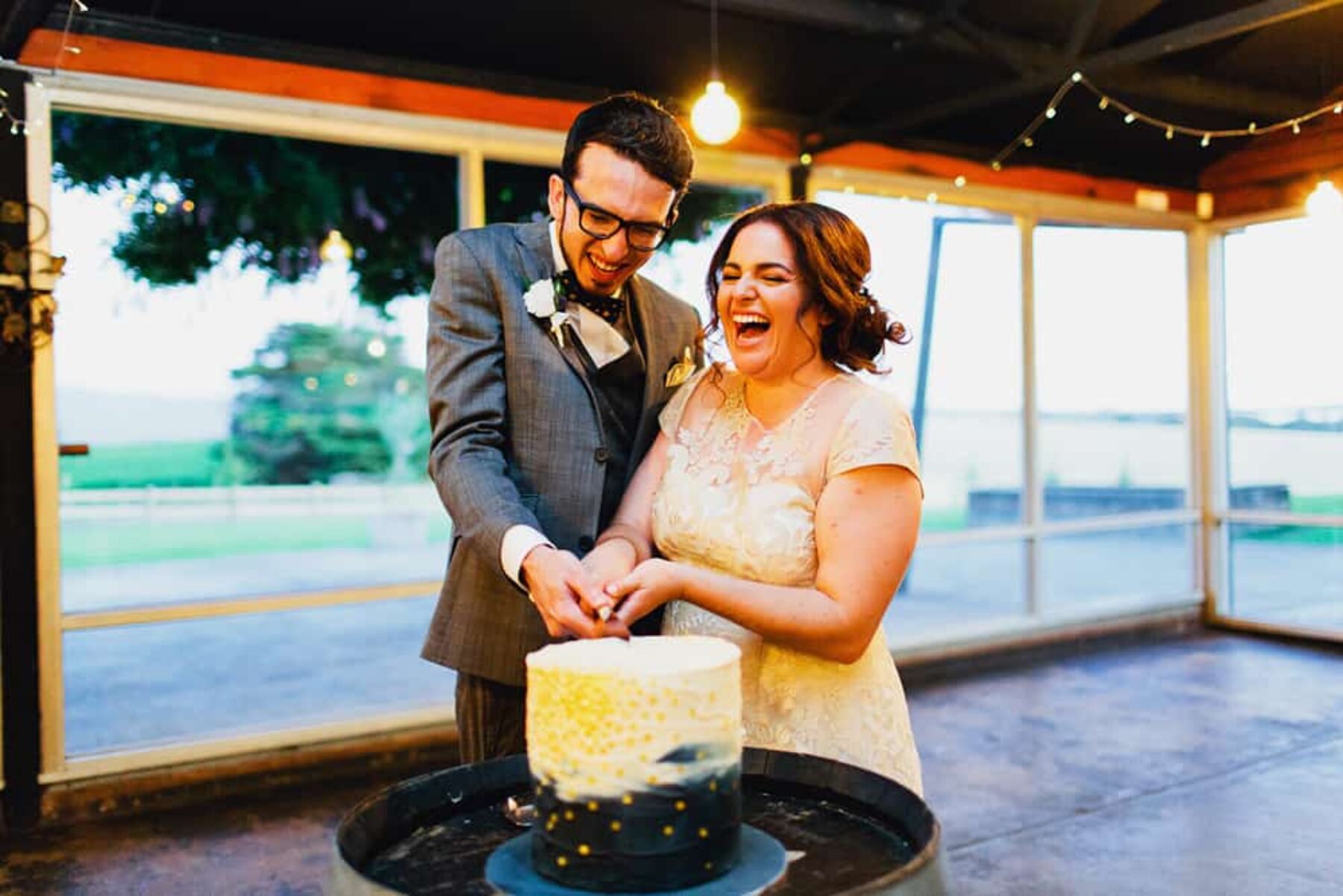 Recent Posts
This carefully curated wedding inspiration keeps sustainable practice in mind while celebrating all the beauty to be found in Australia.
Jeepers, what a year! We've been looking back at last year's most loved bridal styles,…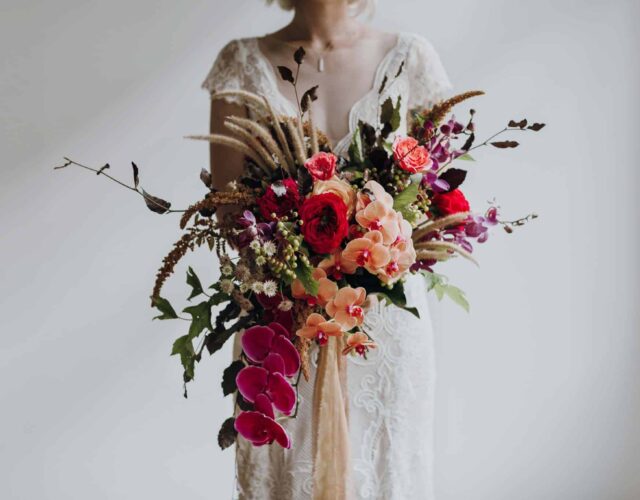 Looking back at 2018's most popular florals, the three elements that really stood out were colour, form and scale. Continuing…