Georgia & Adam's Relaxed Campsite Wedding
If the name Georgia Young rings a bell, it's probably because you've seen her gorgeous designs worn by some of our brides. This time it was Georgia's turn to walk down the aisle, and she and Adam tied the knot at Maca's Camping Ground bringing along Lisa of Paper & Light Photography to capture their relaxed affair.
As nature lovers, an outdoor wedding was a non-negotiable and they chose the picturesque Mullumbimby campsite having stayed there previously. "The outdoors plays a bit part in our lives, so for us we wanted something relaxed, outside and under the stars." Georgia shares. "There wasn't a lot of thought into a theme so much. All I knew is I wanted a relaxed, unstructured vibe for the event." With its creeks, fire pits and ancient trees, the grounds made for a charming bush setting, and the perfect spot for the newlyweds and their guests to chill out and enjoy the wood-fired pizzas provided by Crusta.
When it came to the gown, who better to design it than Georgia Young (Couture) herself, though she admits she made a tough client! "I was a little lost on where to start with designing my own wedding gown. After much thought, I wanted something that was intricate with structural elements," she says. "I was never going to wear white, that I knew straight away. I went for my favourite colour, Lilac and had all the fabrics custom dyed. Besides the tough timeline, I had so much fun putting my gown together."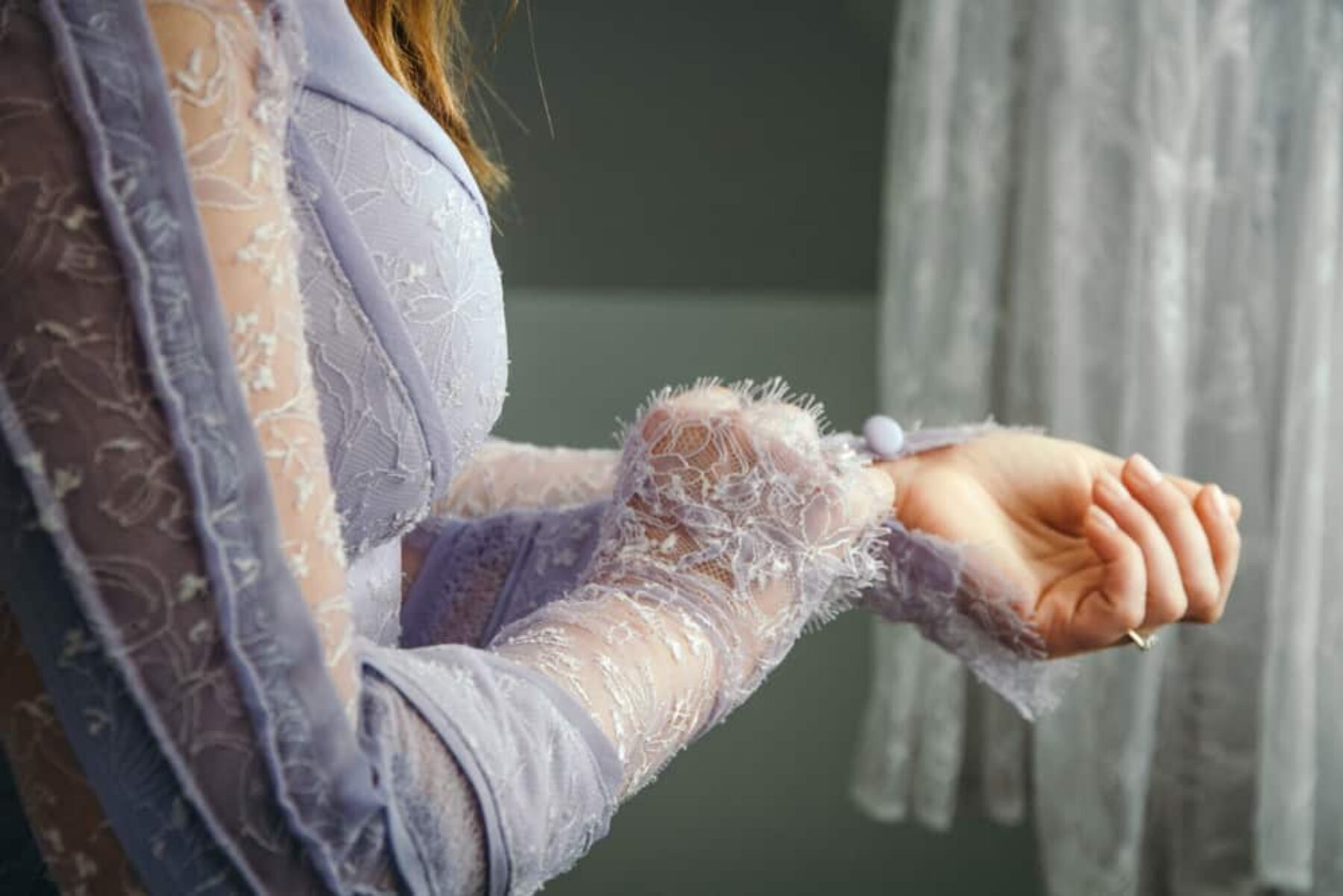 Recent Posts
Having suffered through months of drought, it could only be a good omen that the heavens finally opened on Chris'…
After toying with the idea of a destination wedding, Georgia and Adam opted instead to keep things closer to home.
Audley Dance Hall was originally built during the Second World War to host dances for soldiers on…