Frances' Journey: Finding The Perfect Wedding Jewellery
Frances Turner needed good quality, affordable boho bridal jewellery – stat.
The challenge
Living by the Great Barrier Reef has many incredible perks: pristine beaches, world-class diving, sunset cocktails, anyone?
But if you're a bride-to-be looking for niche handmade jewellery, that dream vibe can quickly turn sour.
Take Frances Turner, for instance. She lives in a coastal town near the southern part of the reef.
In the run-up to her April 2022 wedding, Frances spent months hunting for custom wedding headpieces for brides.
She was envisaging some sort of bridal head chain to wear with her veil. But she couldn't find one anywhere.
"I wanted something unique, modern and special. But I wasn't resonating with anything," Frances says.
She searched online daily. But most shops were based overseas, and the quality seemed more eek than on fleek.
"It all looked too flimsy, too cheap or too tacky."
Plus, Frances was concerned about extended postage delays.
"I purchased the wedding invitations from overseas. They took a very long time to come."
With just two months before her wedding, Frances was starting to panic.
Why was finding Australian-made wedding jewellery for half-up, half-down bridal hair so damn hard?
The solution
Frances was browsing online one day when an Australian-based designer and creator called Cynthier caught her eye.
Frances was struck by Cynthier's bold, playful, adventurous style of wedding jewellery.
"I loved the uniqueness of her wedding pieces. They looked great quality. And then I saw the shop was based in Sydney.
"It was a huge relief knowing if I bought something, it could be sent by registered post, and I wouldn't have to wait too long.
"I liked the price too; not too cheap and not way out of budget."
Digging deeper, Frances discovered the woman behind Cynthier – Cynthia Lau – was also highly experienced in bridal jewellery customisation. Hurrah!
Best of all, every single review was glowing.
"Customers said the jewellery arrived swiftly and looked even more beautiful on. That was exactly what I wanted to hear."
Frances decided to put Cynthier to the test and ordered a hand chain. [Spoiler alert: she was seriously impressed.]
"It was so beautifully made," she says.
Realising she'd struck gold, Frances took a closer look at Cynthier's pieces.
The Ora anklets were to die for, but Frances knew they wouldn't work with her dress. Or would they…?
Frances pictured them on her arms and knew they'd look sensational. She emailed Cynthia immediately.
Cynthia, who never forgets a bride, recalls it was just two months before Frances' wedding.
"Frances asked if I could customise an existing Ora anklet design into a set of armbands for her. I thought that was a great idea!
"We decided to change the pearls to ones of a slightly different shade to match the colour of her dress. Then I told Frances where to measure her arms, and got to work.
"While that was happening, Frances sent me a photo of a gold head chain I no longer had available in my shop. She asked if I could make something very similar in a silver colour.
"The existing design required several adjustments to work with Frances' veil and her half-up, half-down hairstyle.
"As I do with all my customisation clients, I kept Frances updated with progress photos to ensure she was happy with how her piece was coming to life.
"I made both the head chain and the armbands within two weeks, then sent them via express post."
Frances says the entire process was seamless.
"Communicating with Cynthia was so easy; all my emails were responded to promptly. She was always a delight to deal with.
"Her openness, honesty and willingness to try the alterations I requested made it all feel very personal.
"She was happy to tweak the design to ensure I got exactly what I wanted.
"Nothing was a problem or too much trouble. Cynthia was genuinely invested and wanted to help me meet my goal."
Results
Frances' lovingly-wrapped wedding jewellery arrived in under a week.
"The workmanship, the colour and the design were all exquisite. I was absolutely blown away," says Frances.
"You could see the care and the attention to detail Cynthia had invested.
"And on my wedding day, everybody thought the jewellery had come with the dress because it was such a perfect match.
"My bridesmaids said I looked like a goddess. So many people complimented me on my wedding jewellery. Even the priest said, "Oh, wow, it looks amazing."
Frances has worn her jewellery many times since the wedding.
"I wore my armbands as anklets the whole time on my honeymoon."
Given how thrilled she is with her purchases, it's no surprise Frances recommends Cynthier to all her nearest and dearest.
"I couldn't be happier with my purchases from Cynthier. The quality of the jewellery and the personal service exceeded all my hopes and expectations.
"She even put in a pair of beautiful pearl earrings as a little gift. They were so gorgeous I wore them to the reception."
More From Cynthier's Bridal Collection
Recent Posts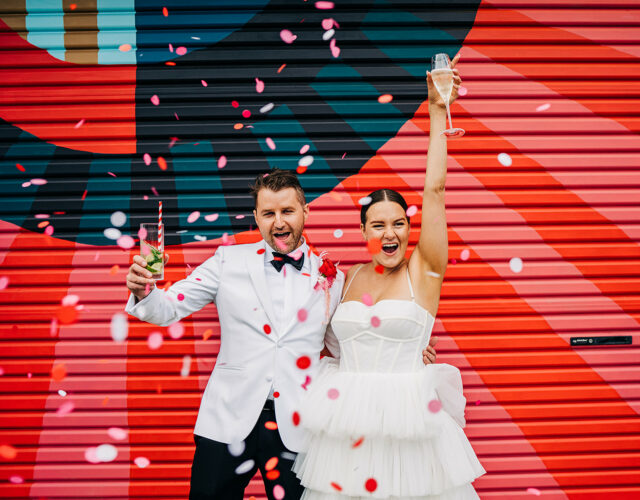 In the heart of the city, a tale of serendipitous love unfolded between Madi and Tim, two accountants…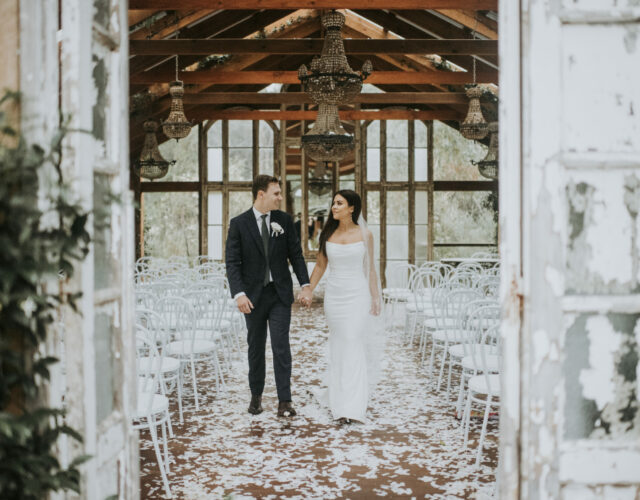 In the serene embrace of The Woods Farm, Jervis Bay, on the 14th of May 2022, Hugh and Felicity tenderly…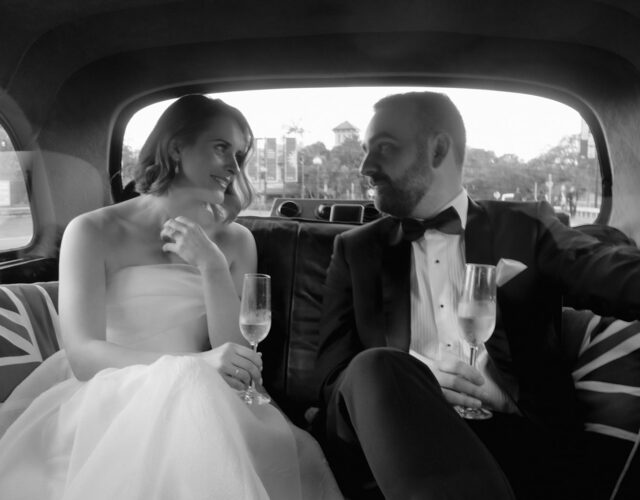 In the bustling cityscape of Sydney, the story of Mariia and Matthew unfolds – a romance that transcends…