Crafting Memories: Julia's Journey into Bespoke Wedding Jewellery
In the bustling lanes of Melbourne's CBD, a story of craftsmanship and passion unfolds. Julia deVille's journey into bespoke wedding jewellery can be traced back to 2005, with a heartfelt creation for her mother. Using her Oma's heirloom ring, she masterfully blended an antique setting with organic design, signalling the birth of her unique style. The mourning ring, with its intricate craftsmanship, encapsulates Julia's journey from sentiment to artistry.
Personalised Consultations: Every Client's Dream
Nestled within Melbourne, Julia's intimate showroom is a treasure trove of over 400 styles. Here, each consultation begins even before couples step in. By understanding their style preferences in advance, Julia ensures they embark on a seamless journey, exploring and zeroing in on their dream design. While many luxuriate in the in-person experience, Julia's commitment extends beyond geographical boundaries. With Zoom consultations, she ensures that every couple, irrespective of their location, can be part of the magic she weaves.
Navigating the Craft's Challenges
But the path of custom creations isn't always smooth. Crafting wedding bands that complement engagement rings often requires Julia to borrow these cherished tokens for weeks. Transparent in her approach, she keeps her clients connected through every stage with viewings, fittings, and photo updates. This ensures trust and clarity, vital ingredients for a perfect final piece.
Guidance Through Choices
Inside the walls of her showroom, an array of choices awaits. With around 200 rings on display, the selection can be overwhelming. Yet, Julia's expertise shines bright, guiding couples towards materials that resonate with their story while ensuring durability. From steering clear of delicate opals to embracing the timeless elegance of 18ct gold, her guidance is a beacon for couples in the maze of choices.
The Julia Signature: A Blend of Elegance and Eccentricity
Diving deeper into Julia's designs, one encounters a world where elegance meets eccentricity. Filigree works, organic textures, and unconventional elements like skulls and bones are interwoven, each piece echoing Julia's signature touch. However, her creative process is as intriguing as the end product. Julia crafts not with a fixed plan but with an emotion, allowing her intuition to shape the piece until it feels just right.
Emotion Beyond Metal: Crafting with Care
In the vast portfolio of intricate pieces Julia has created over her two-decade-long career, there are a few that shine brighter, resonating deeply with the heart's strings. Recently, Julia undertook the profoundly delicate task of creating a mourning ring for a client. The assignment was not just about shaping a piece of metal; it was about honouring a love story and preserving cherished memories. The client, mourning the loss of her husband, approached Julia with a request: she wanted their wedding bands melted down to form this commemorative ring, and in time for their poignant anniversary.
This wasn't a regular project. The emotional and sentimental weight of the task demanded extra attention and an impeccable approach. Understanding the value of the metals, not just in material but in memories, Julia knew the integrity of the bands had to be preserved. This involved casting the ring in a dedicated flask, requiring using a different casting specialist than usual. Grasping the irreplaceable nature of the bands, Julia wasn't prepared to take any risks; she dispatched her assistant via Uber to the specialist's remote workshop, ensuring there would be no chance of the bands getting lost in the mail. Such endeavours inevitably extended the project's timeline, but with Julia's unwavering commitment to perfection and deadlines, she proudly delivered the flawless ring to the client two days prior to the anniversary. The final piece was not only a testament to her craftsmanship but also to her understanding of the deep emotions that jewelry can embody.
Julia's Golden Advice
For couples aspiring to embark on this bespoke journey, Julia's counsel is clear: Begin early and savour every moment. This not only alleviates stress but allows her to infuse every ounce of her passion into the piece. She also emphasises the significance of an in-person consultation. In her words, there's magic in feeling the weight and texture of a piece, a magic that often leads the heart to its destined design.
Recent Posts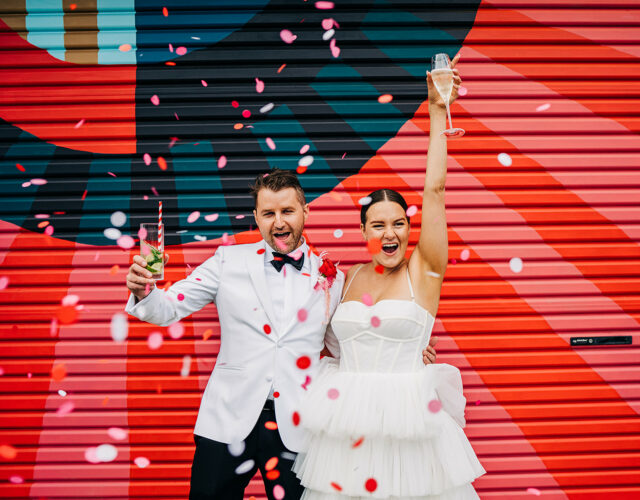 In the heart of the city, a tale of serendipitous love unfolded between Madi and Tim, two accountants…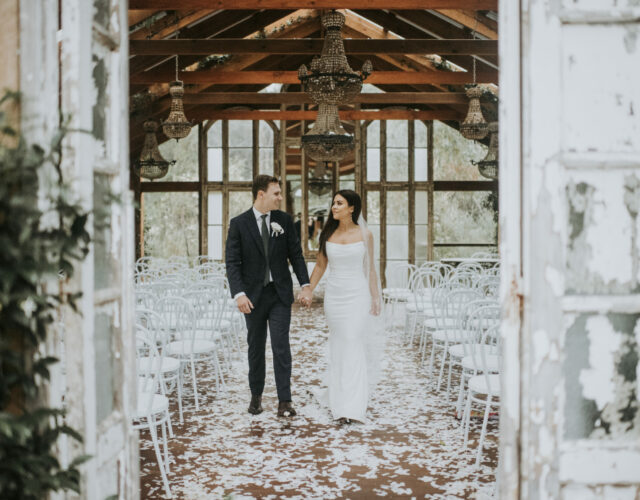 In the serene embrace of The Woods Farm, Jervis Bay, on the 14th of May 2022, Hugh and Felicity tenderly…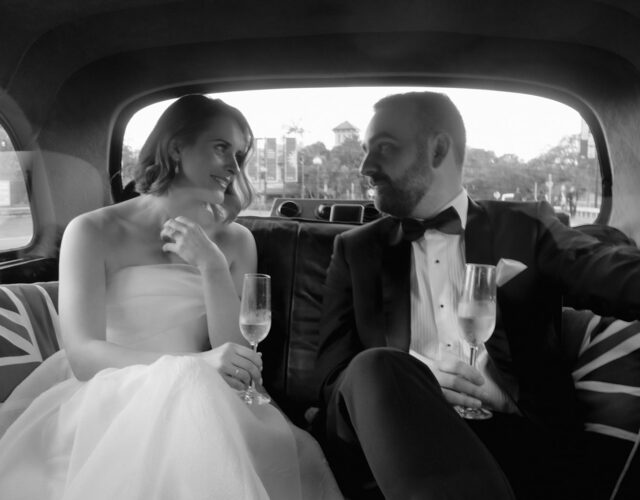 In the bustling cityscape of Sydney, the story of Mariia and Matthew unfolds – a romance that transcends…