Madi and Tim's Wedding: A Celebration of Love, Colour, and Unconventional Choices
In the heart of the city, a tale of serendipitous love unfolded between Madi and Tim, two accountants whose professional paths intertwined into a romantic journey. Within the familiar confines of the accounting firm where their love story began, their bond blossomed, leading to a wedding day that was as unique and extraordinary as their love. Shunning traditional norms, they curated a personalised celebration, a vivid reflection of their distinct narratives and personalities. Their special day wasn't just about vows; it was a vibrant homage to a partnership that found its roots in the most unexpected of places.

A Surprise Proposal Amidst House Hunting
As Madi and Tim embarked on their journey to find the perfect family home, Tim orchestrated a beautifully unexpected proposal. The setting was the elegant Belair Hotel, a place they were considering as their future local haunt. Despite grappling with the challenges of a recent ACL injury, Tim ingeniously used the pretence of needing a restroom break to set the stage for his surprise. In a moment filled with genuine emotion and spontaneity, he asked Madi to spend a lifetime with him.
The magic of the proposal was amplified when family and friends, who were secretly waiting in the wings, joined in to celebrate the couple's joyous milestone. This intimate gathering blossomed into a heartwarming celebration brimming with love and laughter.
The festivities continued at Madi's mother's home, transforming into a lively party that lasted into the evening. The air was filled with the rhythms of dance, the zest of homemade limoncello, and a palpable sense of happiness and love.

A Wedding Vision: Bright, Fun, and Non-Traditional
Madi and Tim's wedding was an intentional departure from the traditional, embracing a bold and vibrant theme of red and pink. This choice wasn't just about aesthetics; it was a statement of their wish for a celebration that was as lively and unforgettable as their journey together. With meticulous attention to detail and an array of inspirations sourced from Pinterest, they transformed their vision into a stunning reality.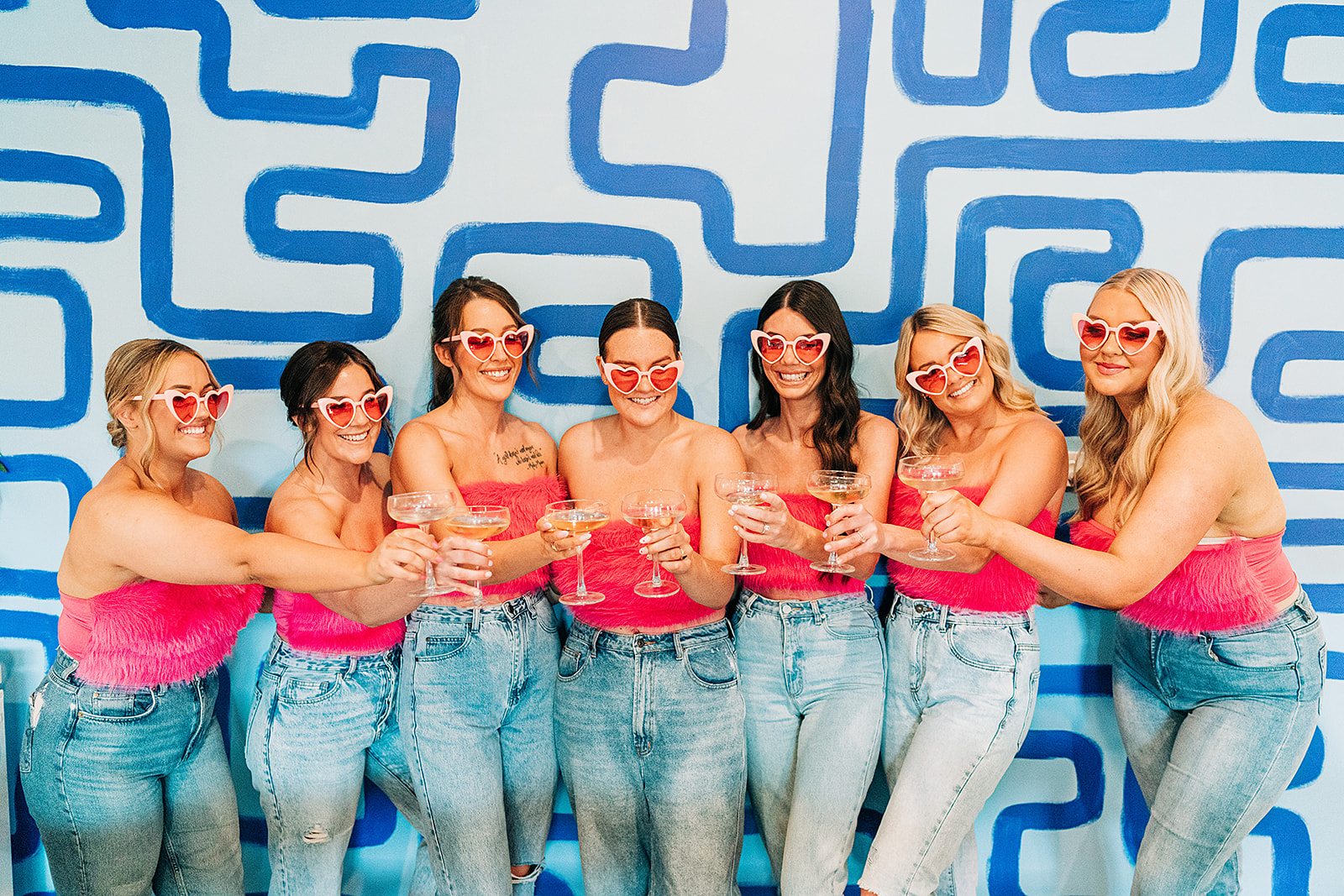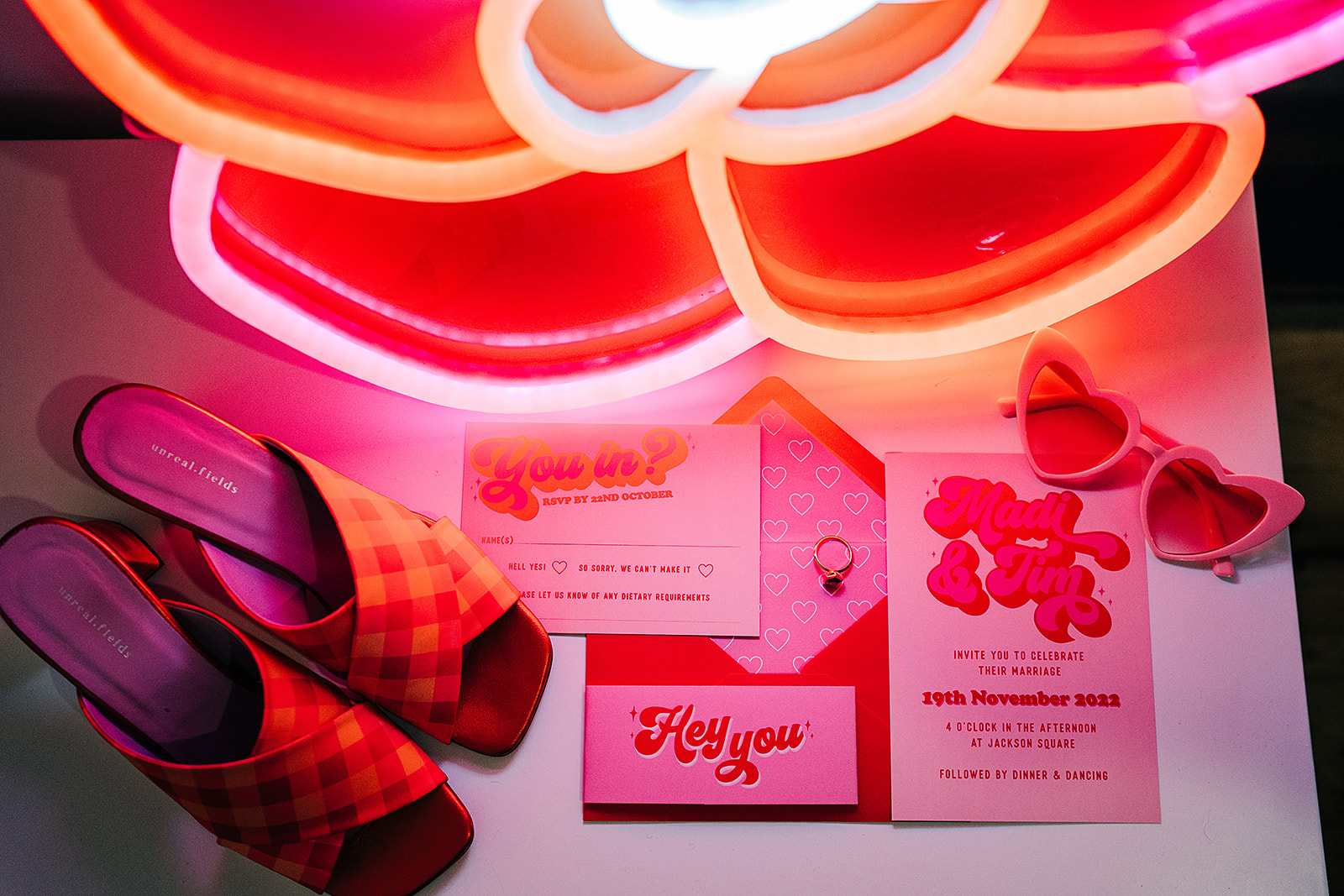 Fashion Choices: A Blend of Elegance and Individuality
The bride's attire, a stunning Vagabond Bridal piece named 'The Kahlo', was a vision of elegance and modernity. Sourced from Imagine Bridal Lounge, this exquisite gown featured tiers of white tulle cascading into an extra-long feature train, creating an ethereal silhouette. It was perfectly balanced by a contemporary structured corset adorned with layers of boning, modern lines, and a luxurious velvet trim on adjustable straps. Skilful modifications by Jodee at 'The Fitting Room' further accentuated its unique allure. Complementing the dress, Unreal Fields' Madge Sandals added an understated sophistication to her ensemble. The bridesmaids, dressed in mismatched outfits from labels like Talulah and ASOS, contributed to the wedding's eclectic charm. Meanwhile, Tim's custom suit from Joseph Uzumcu exuded classic elegance, creating a striking contrast to the vibrant theme.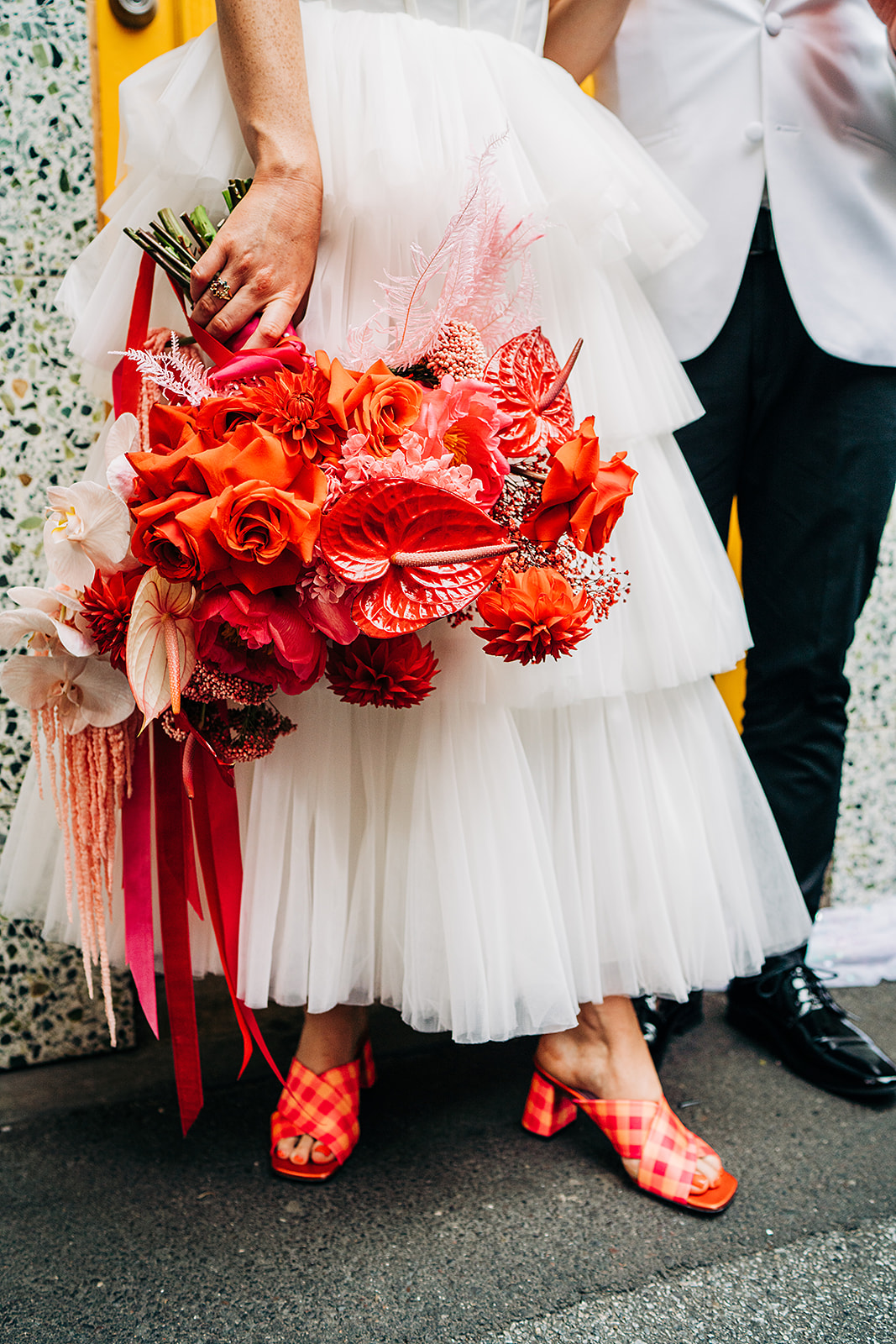 The Vendors
Their wedding was a testament to the skill and dedication of their chosen vendors. Special mentions include Chelsea from Easy as Events, Dani Bartlett Photography, and Kelly of KMS Visions, who together created a seamless and joyous experience. The vendors, from stylists to caterers, were applauded for tailoring their services to fit the couple's vision, making the day nothing short of perfect.
Ceremony: Intimate, Lively, and Heartfelt
The ceremony initially planned for an outdoor setting, was shifted indoors to Jackson Square due to rain. This last-minute change proved fortuitous, as the vibrant colours of the wedding stood out against the venue's white backdrop. The ceremony, led by celebrant Ruby Page, was a blend of laughter, tears, and personal vows, culminating in a unique champagne sabrage by Tim, marking the beginning of the celebrations.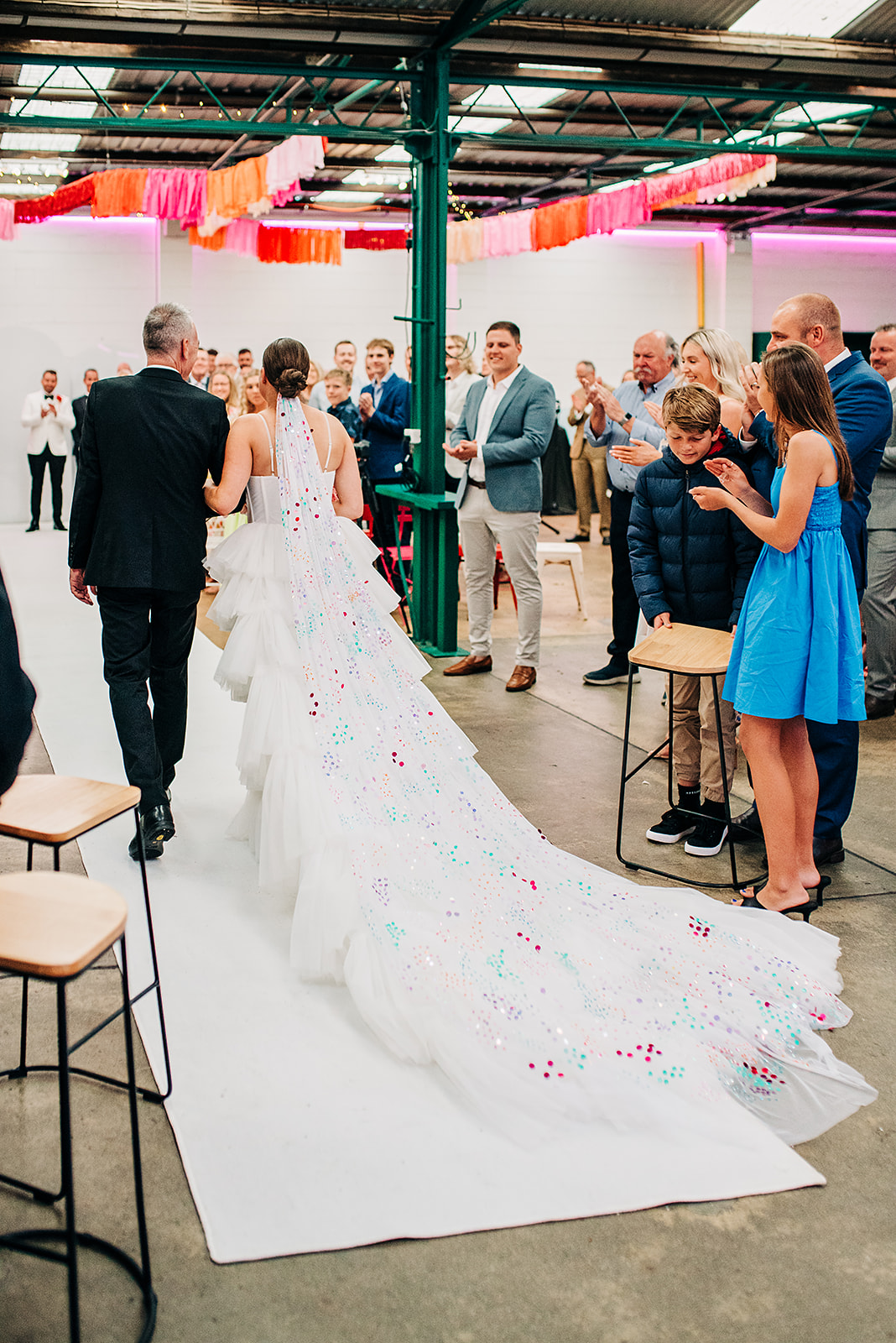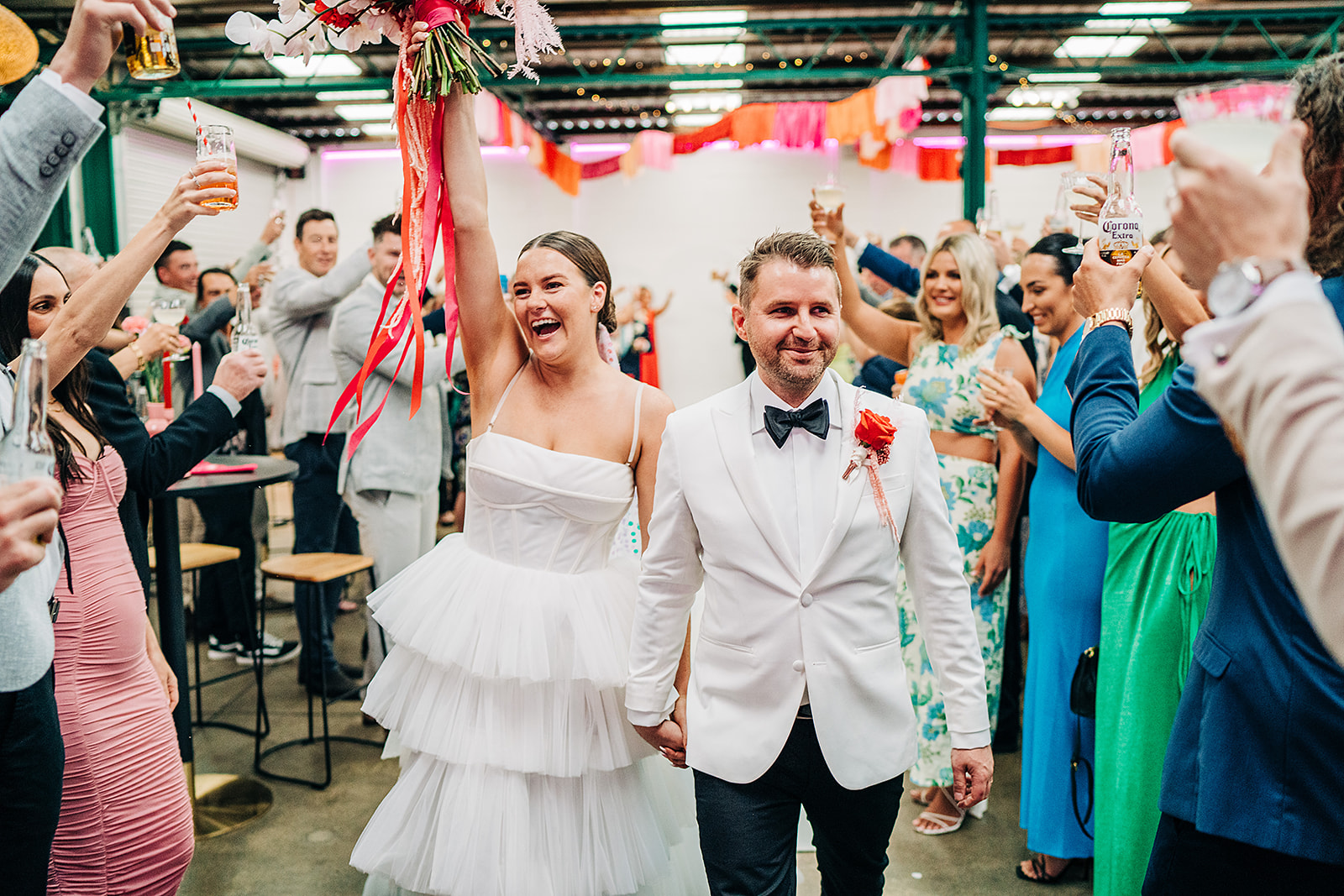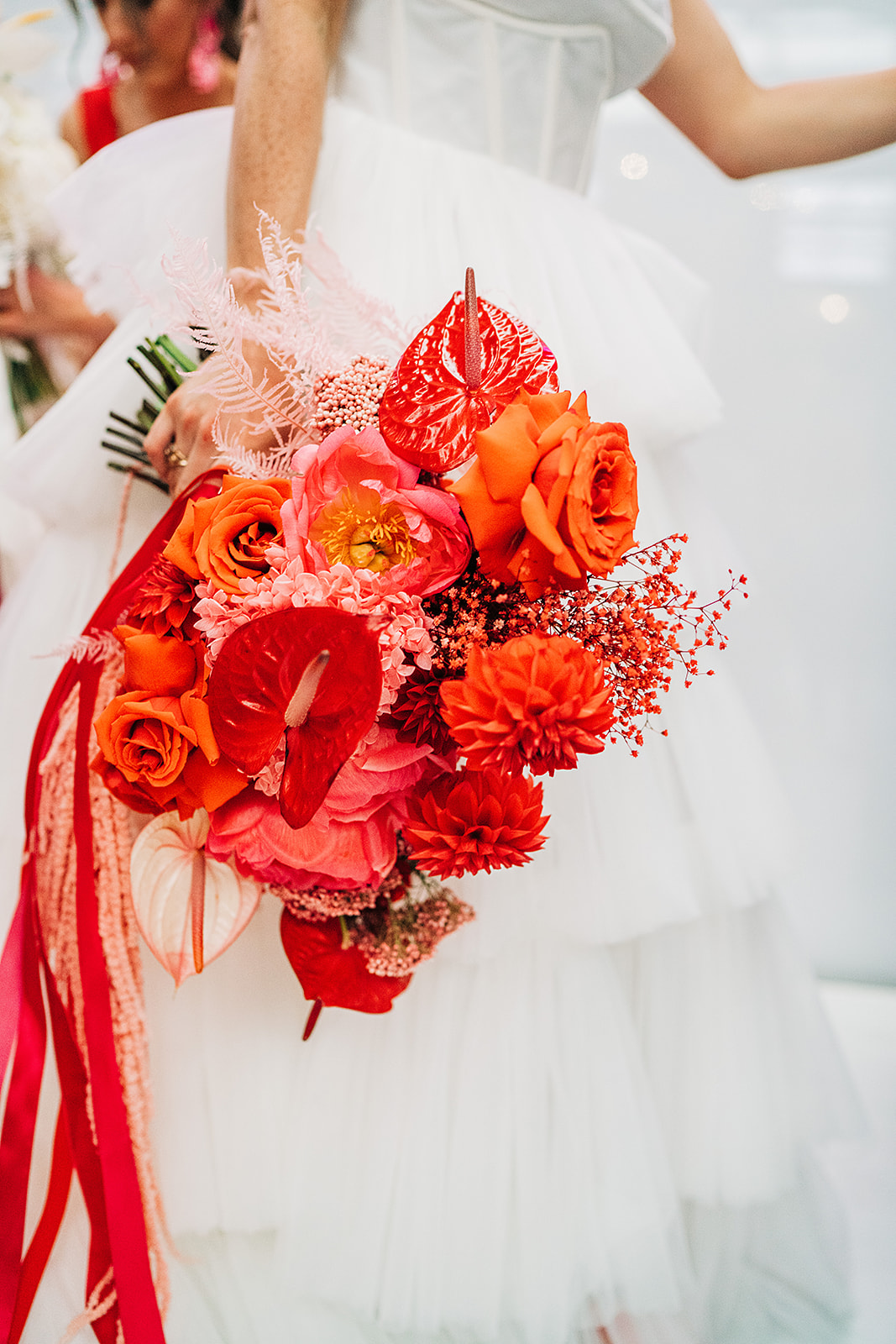 Reception: A Culinary and Musical Feast
The reception continued the theme of a grand party. Opting for a cocktail reception, the couple ensured a relaxed and engaging atmosphere. Cargo Catering Co. provided a sumptuous array of foods, complemented by a grazing table and a novelty toasted sandwich bar. Entertainment ranged from live music by Mahalia Music Live to a DJ set from Entertainment Adelaide, ensuring a lively and unforgettable night.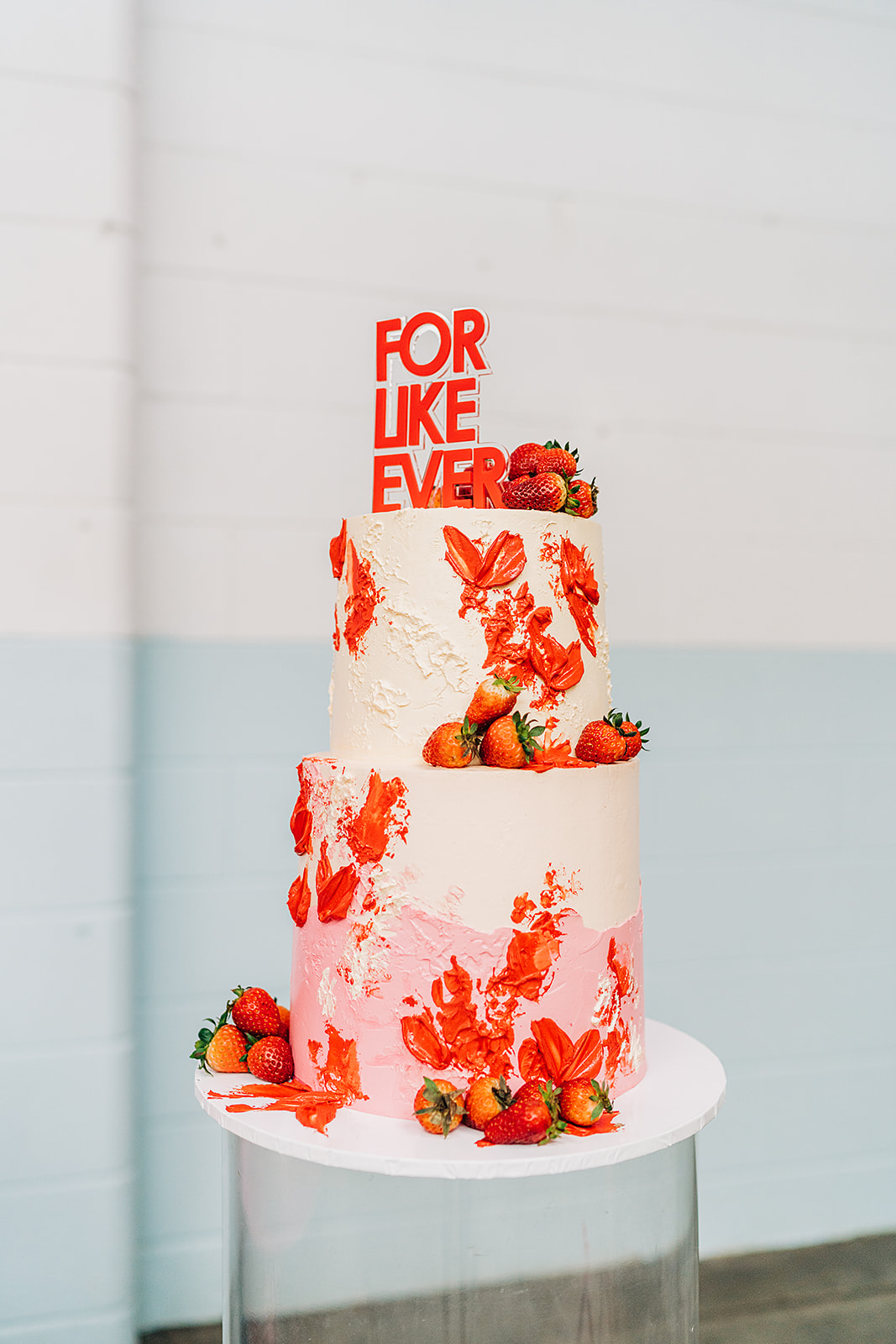 Venue Selection: A Nod to Personal Connections
Jackson Square, chosen for its perfect alignment with their vision of a lively party, was the only venue considered and swiftly booked by the couple. Its flexibility, the management's willingness to accommodate their desires, and the couple's personal connection to the venue's owners made it an ideal choice. The venue's transformation, witnessed by the couple during its renovation phase, perfectly echoed the vibrant, party atmosphere they aimed for their wedding.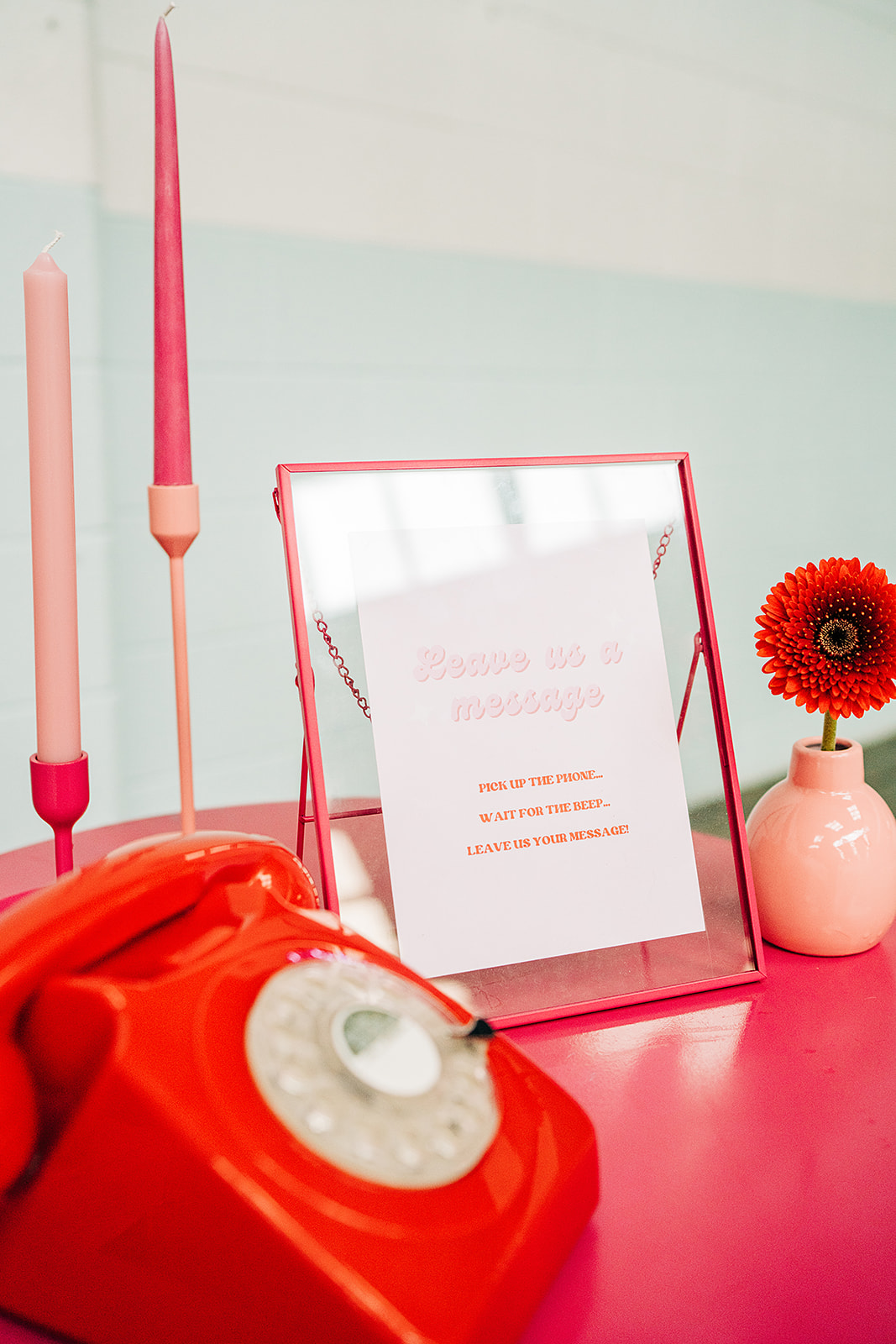 Personal Touches: Handmade with Love
In keeping with the wedding's bright, fun, and funky theme, Madi's mother lovingly handcrafted a unique rainbow sequin-covered veil, a testament to her creative flair. This special touch was extended to their daughter Hartly, who at just five months old, donned a matching tutu, weaving an adorable and personal element into the day's festivities.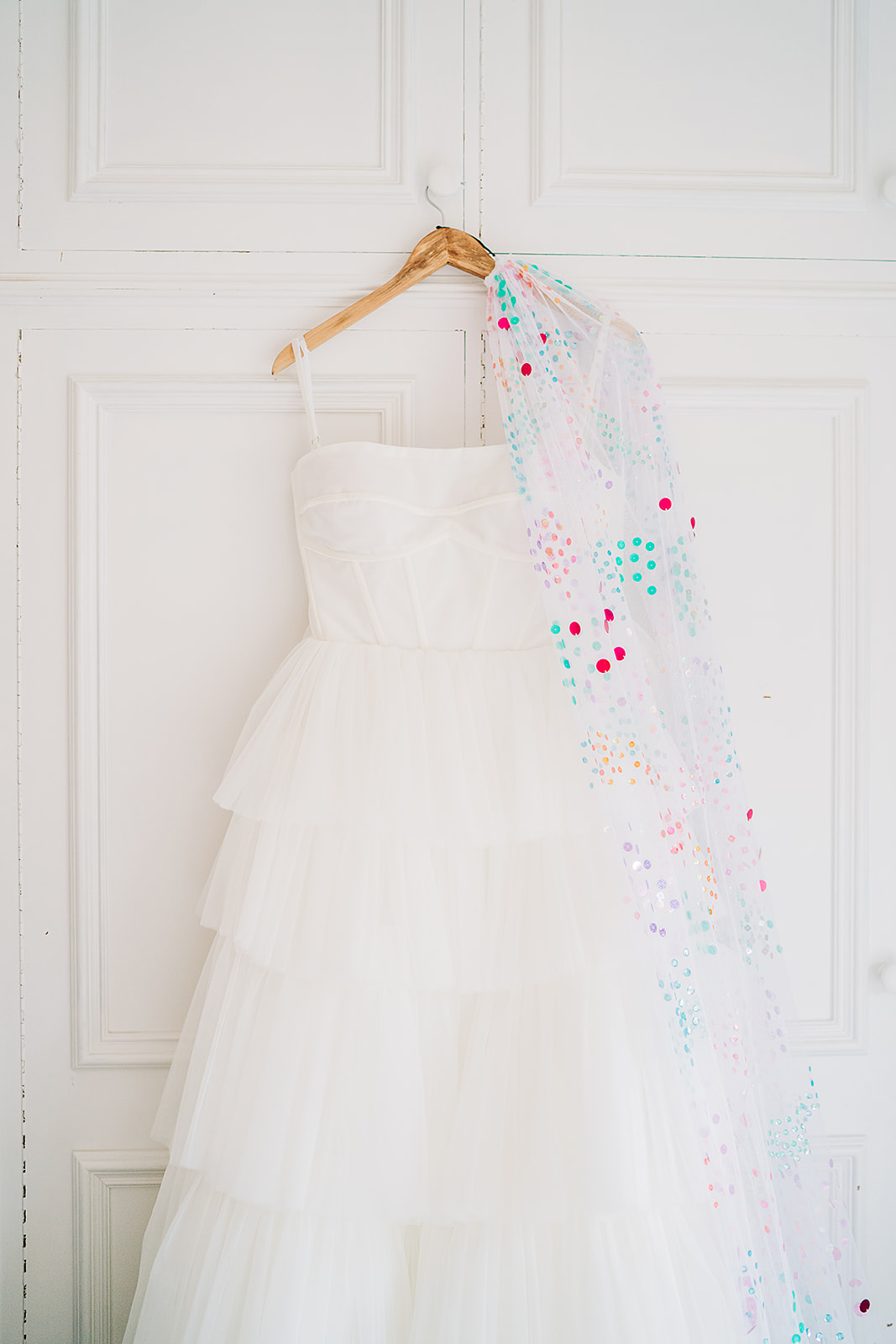 Budget and Planning: An Embrace of the Inevitable
While the couple set a budget, they slightly exceeded it, embracing the philosophy of celebrating their one-time occasion without compromise. Their experience underscored the importance of flexibility and prioritising elements that truly mattered to them.
A Unique Photo Session: A Prelude to the Ceremony
Opting for a pre-ceremony photo session at La Moka cocktail bar, the couple found this decision to be a delightful highlight of their special day. This early photoshoot not only helped them feel more at ease in front of the camera, but also provided an opportunity to share relaxed, joyful moments with their bridal party. Amidst the charming ambience of the cocktail bar, they captured candid and cherished memories that would become precious keepsakes of their celebration.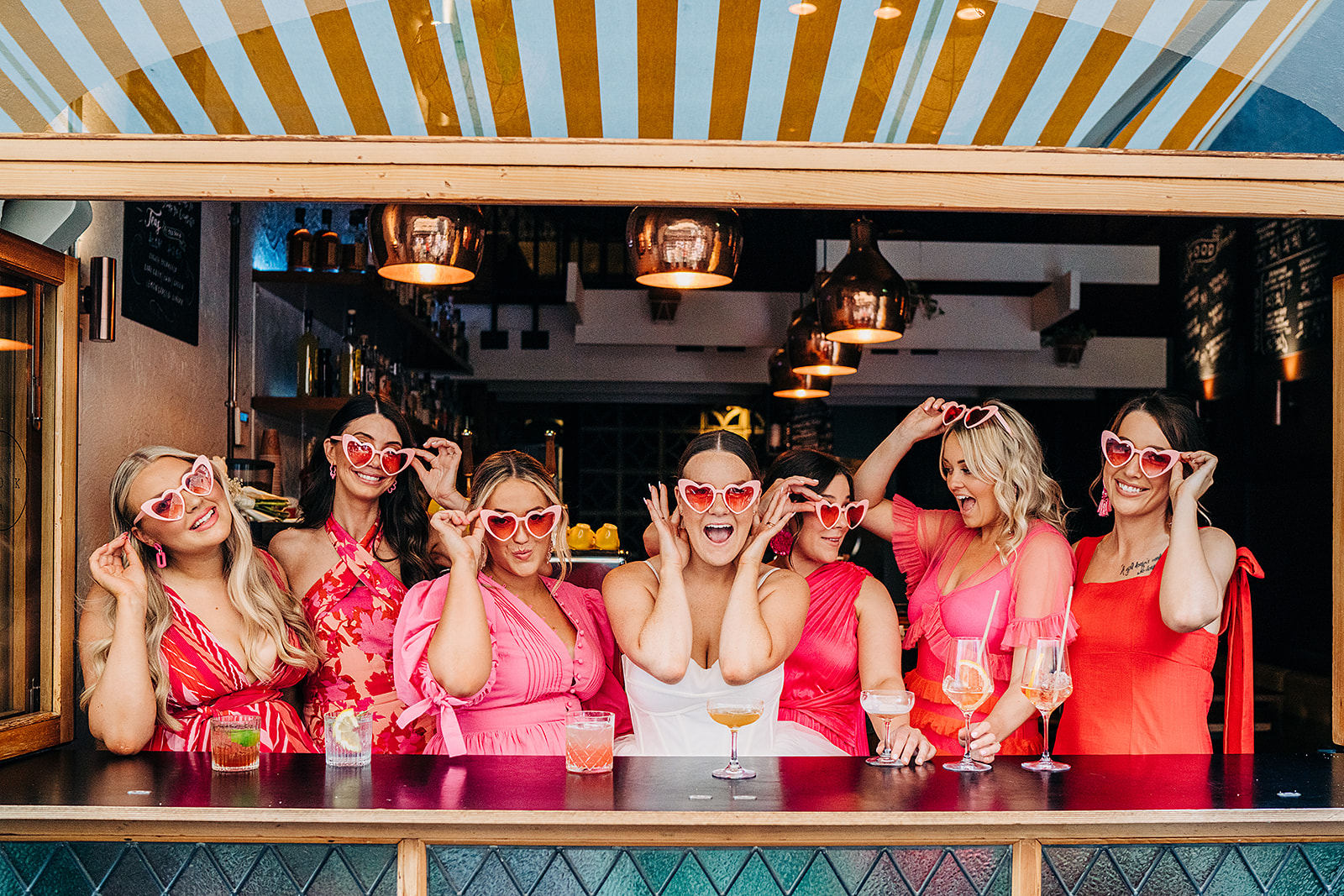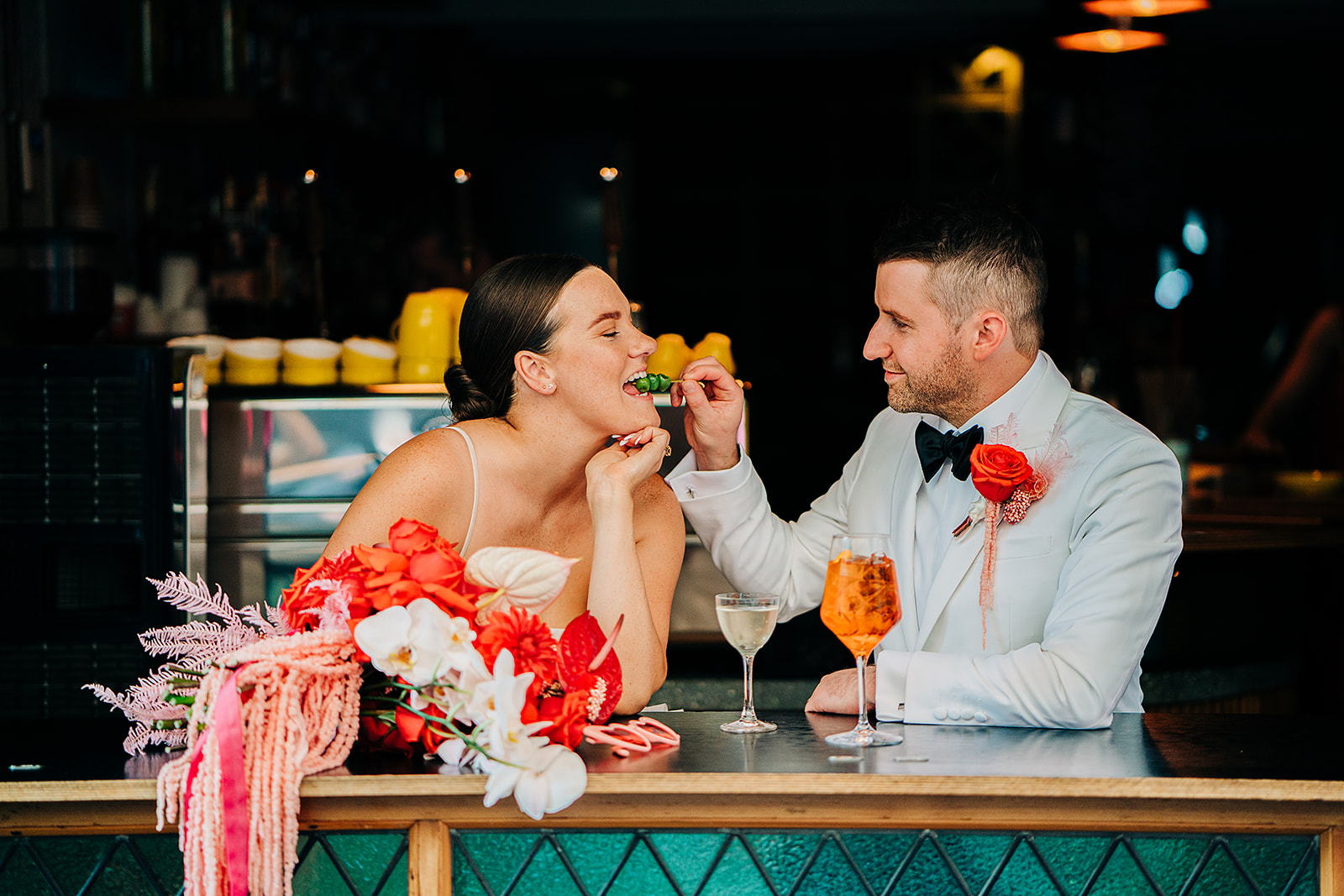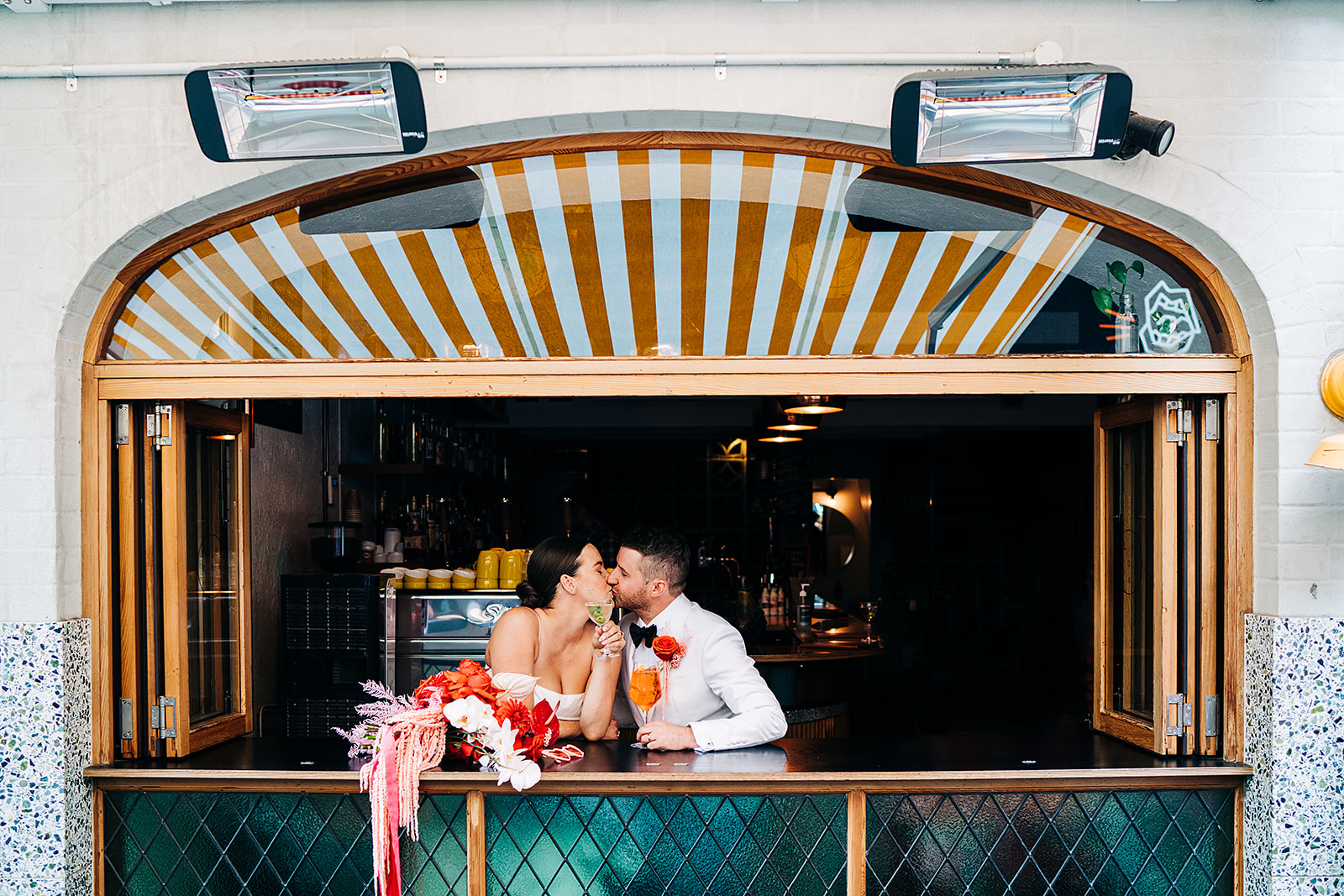 Final Thoughts for Future Couples
Their advice to future couples centres on breaking traditional norms and prioritising personal preferences. They advocate for taking wedding photos before the ceremony, as it allows for more time spent together and less stress. Embracing the day in its entirety, they encourage others to plan a wedding that truly reflects their unique bond and personalities, ensuring a day filled with special, authentic memories.
Recent Posts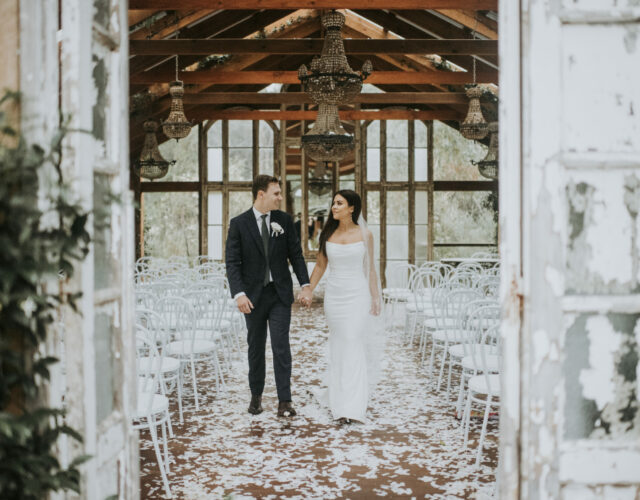 In the serene embrace of The Woods Farm, Jervis Bay, on the 14th of May 2022, Hugh and Felicity tenderly…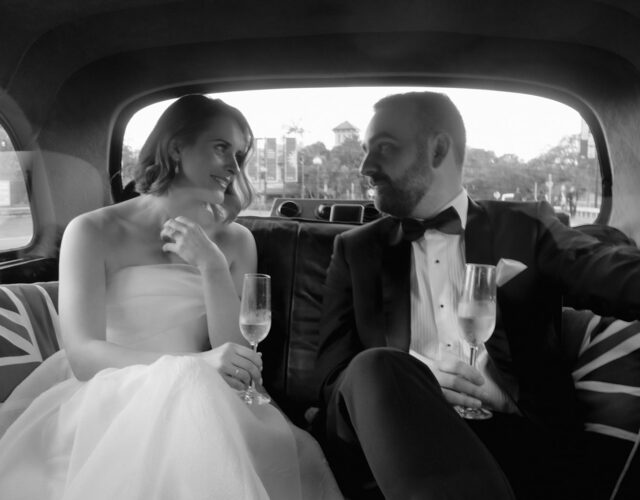 In the bustling cityscape of Sydney, the story of Mariia and Matthew unfolds – a romance that transcends…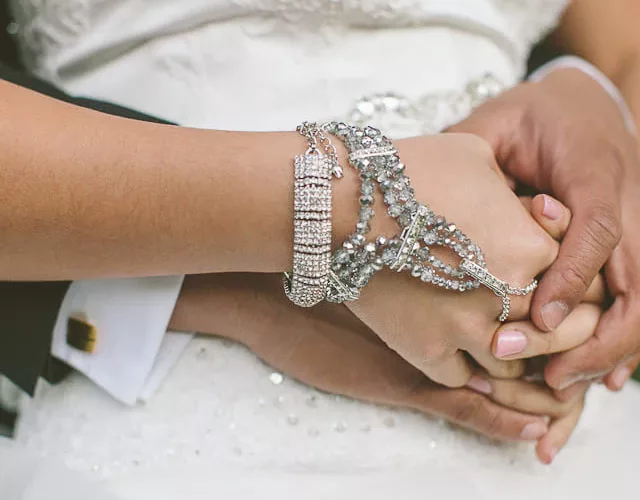 Frances Turner needed good quality, affordable boho bridal jewellery – stat. The challenge Living by the Great Barrier Reef has…