Love and Ledgers: The Union of Hugh & Felicity Amidst Jervis Bay's Tranquility
In the serene embrace of The Woods Farm, Jervis Bay, on the 14th of May 2022, Hugh and Felicity tenderly vowed to a lifetime together before 137 esteemed guests. Originating from a vibrant workplace rivalry as financial advisors, their love story subtly blossomed amidst the exactness of figures and strategic financial planning, unfurling into a relationship that found equilibrium beyond the numbers.
A Proposal Crafted with Delicate Anticipation
Hugh proposed to Felicity near the Balmain harbour bridge with a little help from their dog, Loki, who held a "Will you marry me?" sign. Despite his attempt to keep it a surprise, Hugh's hint for Felicity to dress up slightly gave away the special moment that was to come.

An Understated Elegance by the Coast
Their wedding, an amalgamation of relaxed coastal atmosphere and refined elegance, witnessed heartfelt vows exchanged at The Woods Farm's enchanting chapel, with delicate decor accentuating the inherent beauty of their surroundings.
Felicity, adorned in a sophisticated ensemble from KYHA Studio and Jimmy Choo shoes paired with bespoke pearl earrings, epitomised graceful beauty. Hugh, in a meticulously crafted blue suit from Institchu, harmonised with her elegance. The bridal party reflected this aesthetic, with bridesmaids in tastefully chosen ASOS dresses and groomsmen attired in cohesive outfits from Institchu and Aquila.
Minimalist and precise styling, the celebration embraced classic white roses, a playful doughnut cake composed of Krispy Kremes, and select decor, including a neon sign from House of Rounds and wooden name placeholders from The Laser Shack Co.

Reception: A Night of Gleeful Celebrations
The reception was held within The Woods Farm's generous wedding shed, artfully balanced jubilant celebration and refined merriment. Guests danced freely on an additionally hired dance floor, while palates were delighted by the innovative cocktails from Henry Clive Caravan Bar and the culinary offerings of Duck Duck Goose Catering & Events.
Mindfully navigating their budget, Hugh and Felicity embodied a pragmatic approach towards financial planning for the day, allowing for a few measured extravagances to enhance their celebration.

Tokens of Wisdom for Future Brides and Grooms
Hugh and Felicity, despite their calculative professions, advise future wedding couples to immerse in the ephemeral moments of their day: to consciously pause, embrace, and live each instant to its fullest.
"Certainly, find a moment for just the two of you and genuinely relish it! The day transcends so swiftly! Our dance floor was a realm of uninhibited joy, and we wholeheartedly engaged in the FUN. That truly is the pinnacle of advice… HAVE FUN!"
As they step into the future, hand in hand, Hugh and Felicity's wedding stands as a testament to love gracefully entwined with meticulous planning, forming a day where each detail was a note in a symphony of celebrated love and shared joy.

Recent Posts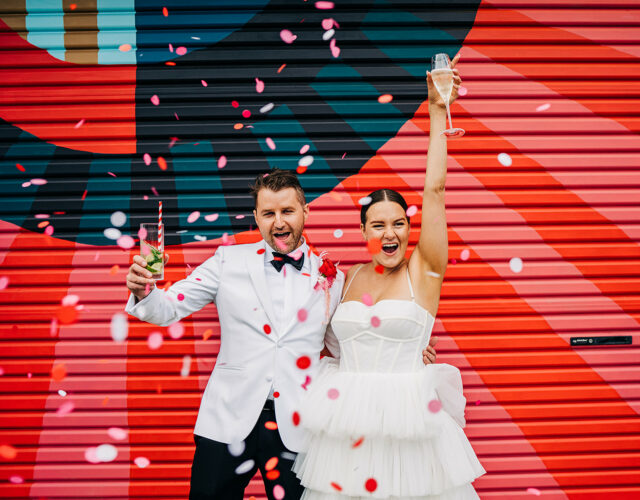 In the heart of the city, a tale of serendipitous love unfolded between Madi and Tim, two accountants…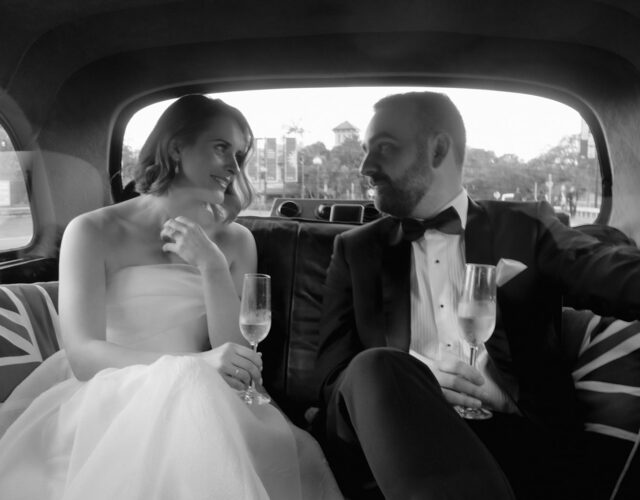 In the bustling cityscape of Sydney, the story of Mariia and Matthew unfolds – a romance that transcends…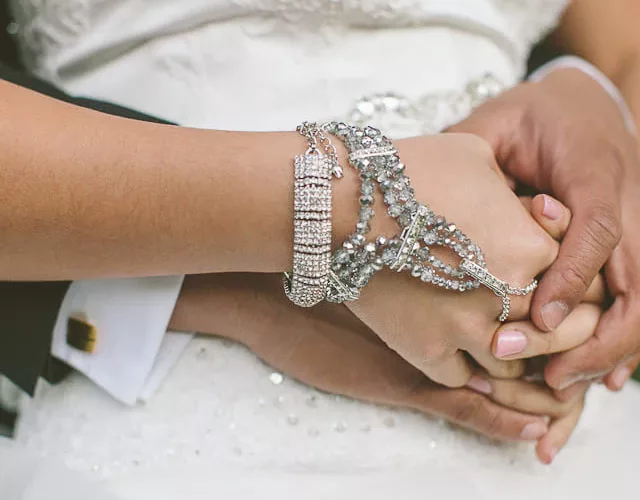 Frances Turner needed good quality, affordable boho bridal jewellery – stat. The challenge Living by the Great Barrier Reef has…