20 Non-traditional Engagement Rings We Love in 2021
If, like us, you think an engagement ring should be an expression of individuality, then you'll likely opt for a handcrafted piece. It's not always easy to know where to start, so we've rounded up a few of our favourite jewellers for you to persue.
For the record, going handmade isn't necessarily a more expensive option. You pay for a brand with mainstream jewellers and you're limited to their choice of stones and metals. Working with a jeweller opens up a world of lesser-known, possibly less expensive materials, like black or icy diamonds, precious stones and moissanite. More importantly, you'll know exactly where those materials have come from so you can make an informed, ethical choice.
A coloured gemstone – cut, sliced or raw – can be a stunning alternative if diamonds aren't your (or your partner's) best friend. Remember though, this will hopefully be worn til death do you part, so it should be a quality piece that's comfortable to wear and will stand the test of time.
Here are some of our top pics for unique engagement rings. Most of these jewellers hail from Australia or New Zealand or are available online. Visit the Nouba Directory for talented jewellers in your neck of the woods.
With an aqua blue fair trade Malawi sapphire at centre stage and a matte recycled 14k rose gold band, this engagement ring is both stylish and unique. It's popular solitaire style however ensures the ring will remain timeless, which of course is important to consider when picking out your perfect ring. According to information on their website, Aide-Memoire aim to get the best available stones within a couple's budget, and prioritise elements that affect how the diamond looks in real life such as its cut, a crucial factor since this is what gives diamonds their sparkle. What's more, Aide-Memoire approach engagement rings in a socially and environmentally responsible way, which is a huge factor to consider for many modern couples looking to wed.
Made for the alternative bride, this MinimalVS 14k solid gold engagement ring screams personality. Its geometric style, grey diamond and rose cut is a rare find, but ideal for brides looking to forgo tradition and pave their own way.  MinimalVS is a top-rated seller on Etsy by jewellers Capucinne with a reputation for one of a kind, custom pieces. The company also has an honest approach when it comes to their production process in hopes to change the traditional jewellery industry, a big win for many couples doing their ring research.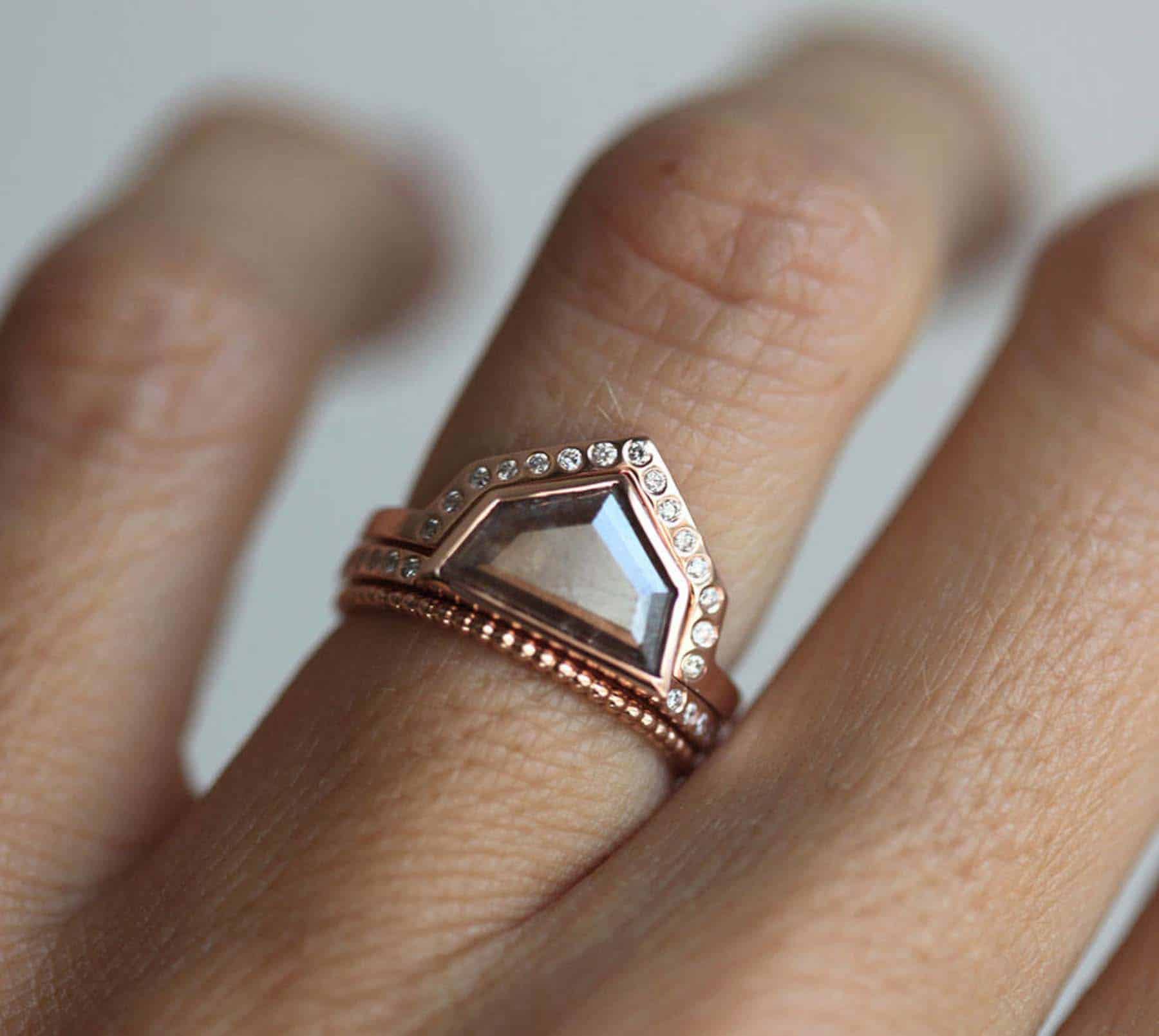 Another one of a kind
MinimalVS
design, this raw diamond ring with its tree branch setting is unique without being over the top. Featuring a grey diamond and a solid gold band, this handmade ring has a rare and personal look, although it should still stand the test of time thanks to its classic solitaire design.
Featuring a pear-cut diamond, a curved gold band, tiny black diamonds and bright turquoise gems, this ring is perfect for the boho bride to be, looking to inject a little colour into their life. Its dainty look has a modest appeal while still being a little quirky and fun. Crafted by skilled, fair wage professionals who ethically-source materials, Artemer promise high quality engagement rings without compromising social and environmental standards.
Another Artemer gem, this aquamarine ring is made in a gorgeous ice blue baguette cut with pretty diamond accents, available in rose yellow, white or rose 18k gold. While traditionally cut diamond shapes have a cult following for their classic look, this unusual baguette shape can make for a striking centrepiece that feels entirely unique. A handy note on Artemer white gold, the colour may have a yellowish or greyish hue which often gives their rings a natural, cool effect.
With a asymmetric, freeform cut ruby, a bezel top layer of 18k yellow gold and a white gold band, this ring's appeal not only comes from its eccentric vibe but also its ability to be easily stacked with other rings. Its gorgeous ruby colour and offset nature ensures its owner will stand out in the best way.  Specialising in hand crafted jewellery, Susan Ewington uses the finest materials to create her wearable works of art, made in her private studio in Noosa, Queensland with fair trade and sustainable practices wherever possible.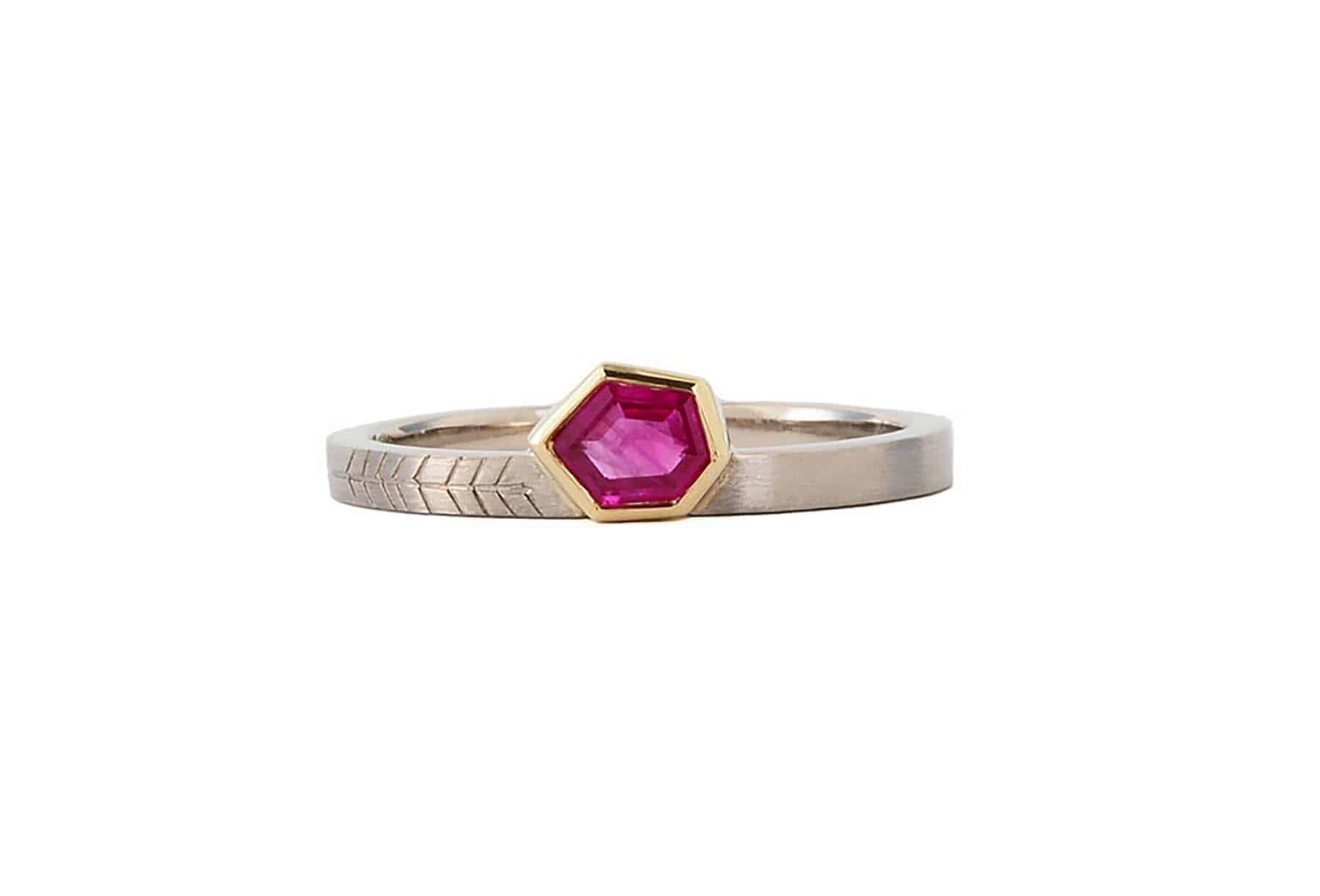 Another favourite, this rose cut pear shape salt and pepper diamond heroes a timeless pear shape white diamond surrounded by smaller diamonds emulating a half halo. Set in 18k white gold on a classic Grew and Co band, this beauty isn't too much or too little, ideal for the bride wanting to make a subtle statement. Handcrafted in Sydney, Simon Grew, founder of Grew and Co prides himself on local production which uses traditional jewellery techniques to create meaningful pieces that can be worn for generations.
Minimal and dainty this wrap style engagement ring by Mirta Jewelry on Etsy is solid gold with a deep orange citrine and a smaller deep orange tourmaline. Representing the relationship between two people, the ring wraps around the finger with stones at each end. While every engagement ring hold its own special meaning to a couple, if you're looking for a ring that tells the story of two coming together in itself, this could be the perfect one. Top-rated on Etsy, Mirta Jewelry describe their pieces as refined, minimalist and modern heirlooms built from centuries-long craftmanship. Paying their respect to our planet, Mirta Jewelry also assures each piece is designed and handcrafted from high quality recycled gold, silver and conflict free diamonds and gemstones.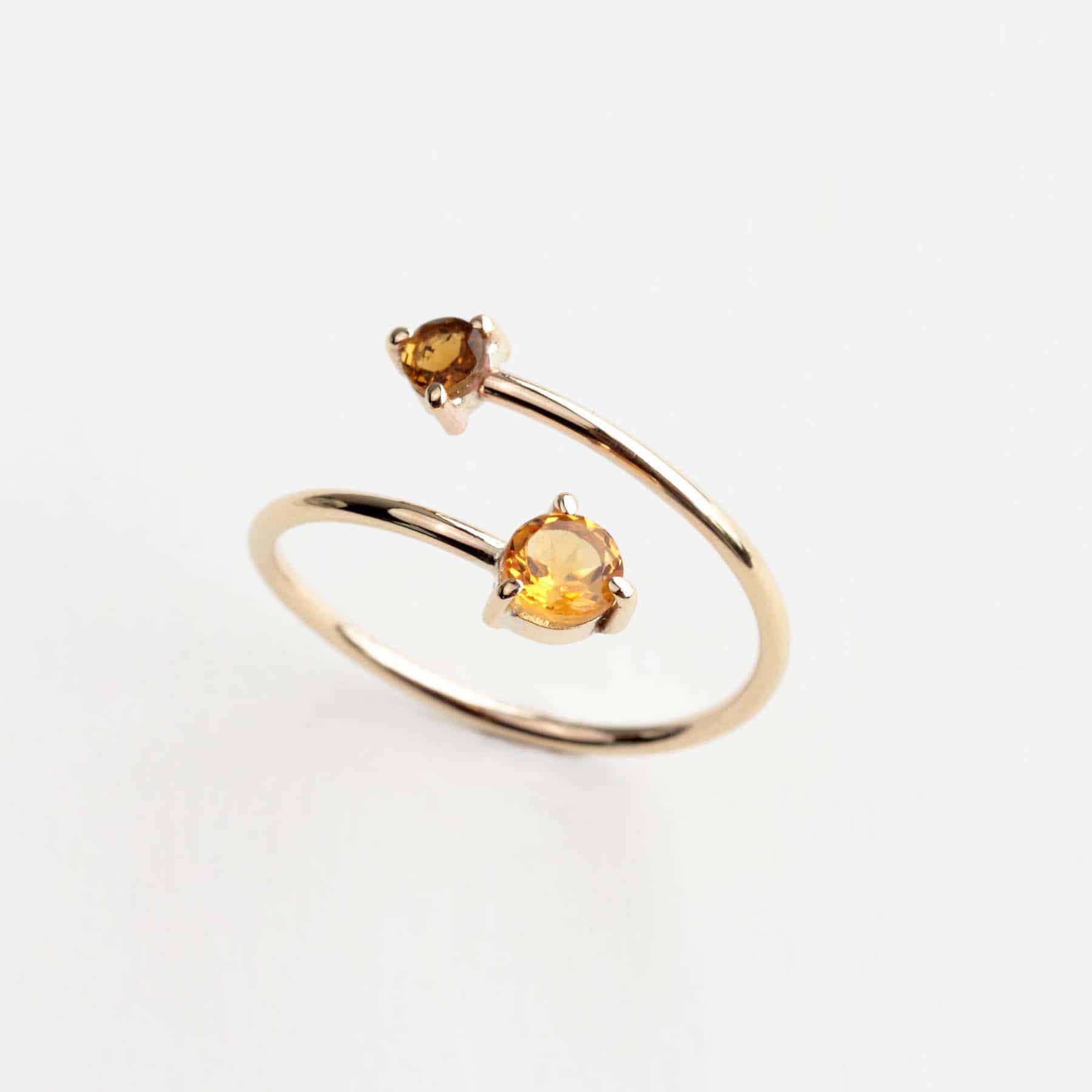 This Krista McRae engagement ring has 18ct yellow gold and round brilliant cut white diamonds in a matte finish. We love the meaning behind this ring, representing the entangling of emotions and life stories. Its knot design quite literally represents two people tying the knot! What's even more special, the design is one of a kind design and an exact replica cannot be made, which means this could be the ring for any bride to be wanting a completely original rock. Designer Krista McRae's passion for jewellery making came from the idea of wearing art, which is why each piece created aims to be a treasure no one else has, to be passed through generations and  to evoke sentimentality, emotion and stories.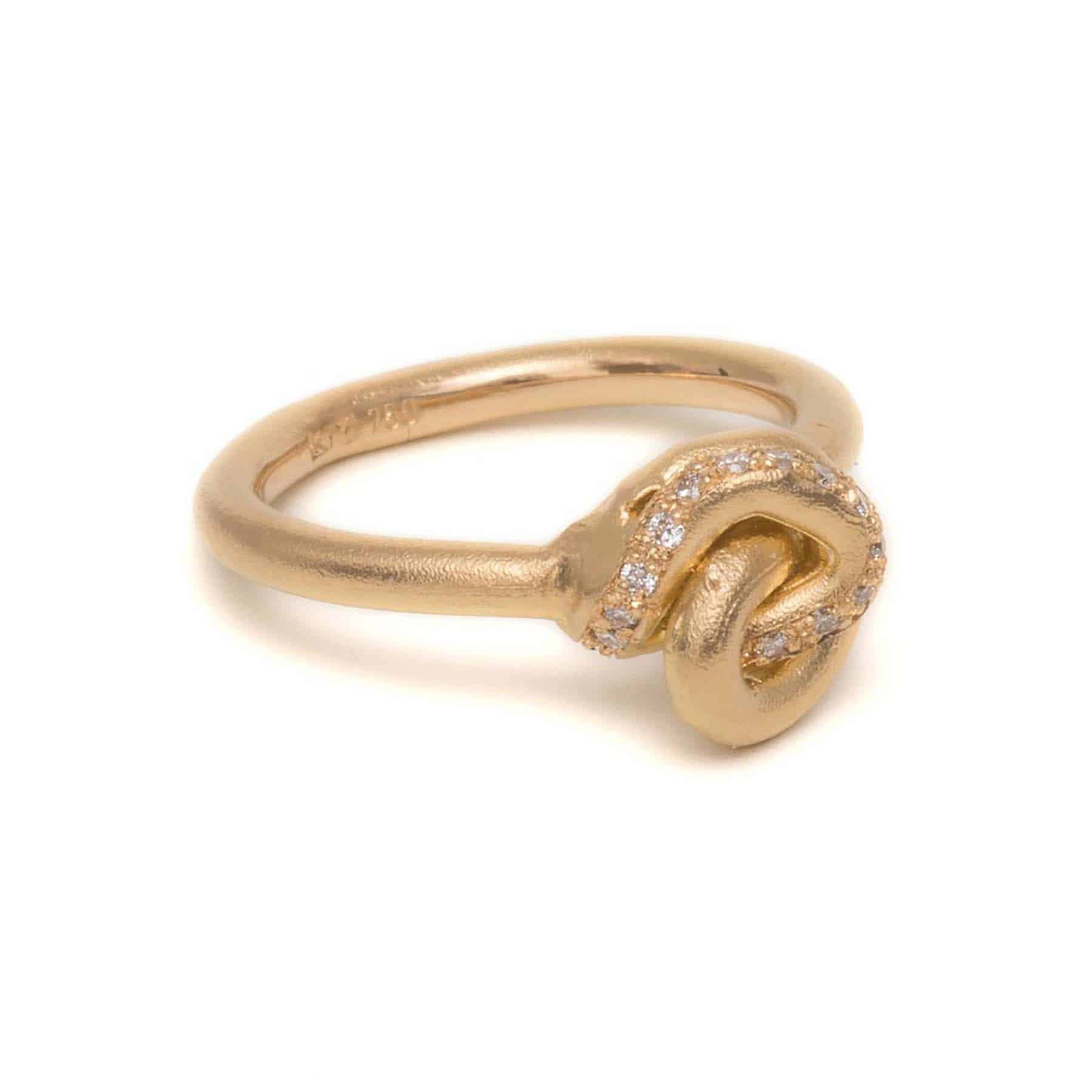 The fine green sapphire Ophir ring is made with individually sourced sapphires, yellow 18ct gold and tiny white diamonds. A regal design, we are loving how this ring is a little alternative in colour while also feeling very much classic. Designer Suzi Zutic's bespoke work is handcrafted in her Melbourne studio, ensuring no two pieces are the same and are made unique to you and your loved one. Made with precious metals including platinum, gold and silver and encrusted with gemstones such as diamonds, sapphires, rubies and emeralds, Suzi prides herself in lovingly sourcing these materials to create the most modern, unusual pieces at high quality standards.
Named after Julia Deville's younger sister, the Alex Louise Ring, also known as Lady Alexandra Louise, was made as a 21st birthday present over a century ago. The piece has since remained timeless, in 18ct white gold with pink sapphires. If you love pink and want a royally classic design, this will be the perfect ring. Julia DeVille's jewellery represents centuries of autodidactic and apprenticed lessons, all with a story close to the designer's heart.
Antique inspired and elegant in design, this engagement ring by is made with handcut milgrain around a bezel set sapphire. Handcrafted in Sydney and set with an inky blue hexagon cut, this ring is not only unique in shape, but isn't your traditional icy white diamond. It can of course however, be fully customised to your taste, with yellow, rose or white gold options and a choice between sapphire or diamond settings and optional milgrain detailing. Lizunova aims to create unforgettable pieces with both value and soul while being committed to high quality, ethical and sustainable practices. Brand founder, Maria Lizunova began designing jewellery almost two decades ago, once allowing her passion for jewellery and gemstones to form a full time job. Every diamond and gemstone is assessed to ensure it has an elegant presence while remaining practical, comfortable and wearable long term.
Brushed with 9ct yellow gold and a round, moissanite this Debra Fallowfield ring is simple in its design but still unusual with its moissanite rock. Designer Debra Fallowfield is at the forefront of jewellery in New Zealand, with almost 23 years in the industry dreaming up options which push boundaries between contemporary and fine jewellery. Aside from aiming to create unique and modern rings, her distaste for mass production means a smaller environmental impact and rings that hold their character and personal feel.
This Natalie Marie citrine and white diamond ring has a beautiful half moon ring of marigold citrine with a white diamond crown. This custom cut piece sourced from Brazil makes the perfect heirloom, available in 14ct or 18ct yellow gold, rose gold or white gold depending on your taste. The designer, Natalie Marie, believes in traditional craftmanship, with a focus on sustainability and high quality materials to create the most unique styles. With each piece made to order, this means the jeweller can minimise their environmental footprint while also connecting with each client on an individual basis.
A raw and uncut ring with a Lake Country diamond set in solid sterling silver, this piece gives art deco vibes while being super cool with its twisted band design. A note on Lake Country diamonds, these are mostly clear and hard, ranking anywhere between 7.5 to 9 on  the Mohs Scale, meaning these diamonds could cut glass! Avello's pieces are handcrafted in California and made with a whole lot of love. All stones are gathered from travels to the Mount Konocti volcano where these quartz and gemstones are found before being personally set by hand.
This emerald ring is inspired by vintage French designs, a great choice for antique lovers. The ring features two pear shaped diamonds on either side of the emerald and a bunch of small round diamonds that cascade around the 18ct white gold band. The customisable design is available in a range of other metal colours, gemstones, sizes and shape to make the ring totally personal to you. Larsen Jewellery ensure high ethical standards is at the centre of their craftmanship. They ensure all metals, gemstones and diamonds are conflict free and of course, ethically sourced. With all jewellery also made to order, you can create a ring just as special as the person wearing it. As well as being able to draw inspiration from their range of signature styles, you also bring your own ideas and create an individual piece with the assistance of their jewellers.
A twig style, delicate design by Blossom and Such, we love how this Moissanite diamond ring is dainty and a little more paired back than our other favourites. Perfect for the minimalist who doesn't want anything too over the top but is still after something different, this engagement ring could be the perfect option. The art nouveau style available in rose gold with its colourless diamond and rose gold band is a guaranteed timeless piece. Blossom and Such is a small boutique studio jeweller located near the Israeli Diamond Exchange, only using high quality, recycled materials. The ethically sourced and 100% conflict free boutique focuses on unusual designs and attention to detail when it comes to their lovely works of art.
This stunning opal and sapphire baguette ring with scattered diamonds has plenty of wow factor. For those who like to stand out from the crowd, this trendy and complex piece will allow you to do just that. Designer Kim Victoria often draws inspiration from fascinating Australian landscape, geological topographies and ancient artefacts. Will at first glance pieces may resemble mountains, volcanoes and peaks, when you look a little closer these designs also showcase detailed textures, sparkling stones and intricate engravings. Important ethical factors are also taken into account, including the use of recycled gold and silver where possible with a small group of craftspeople within Australia. The use of gold, silver, sapphires and opals also ensures each piece has a complex and delicate appeal, while remaining timeless.
A geometric hexagon style with a salt and pepper rose cut diamond, this engagement ring is a one of a kind, totally unique and conflict free piece using recycled materials. Its raw diamond and rustic look is sure to capture any boho lover's heart.
Moss N Stone
available on Etsy and run by Alycia feature all artisan, handcrafted pieces made in the USA. With Alycia running he biz solo as the designer, creator, communicator, list creator and photographer, all her pieces feel personal and made with love. Also, since most pieces are customisable, this is great for couples after a ring that will hold their very own special love story.
Last but not least, this artsy Sapphire Engagement Ring is a beautifully creative piece for the modern statement bride. The one of a kind 18k gold ring with its Australian parti sapphire and white champagne diamonds holds a special meaning, an expression of diverse forms of connection to self, others and ways of being. Designer Karla Way is a Melbourne based creator, with a love for materials that have the potential to look like something else entirely. Her interest in unique materials and artefacts, particularly their time and place of origin, transcends into every piece, resulting in a range  of rocky, botanical and fauna like textures and motifs.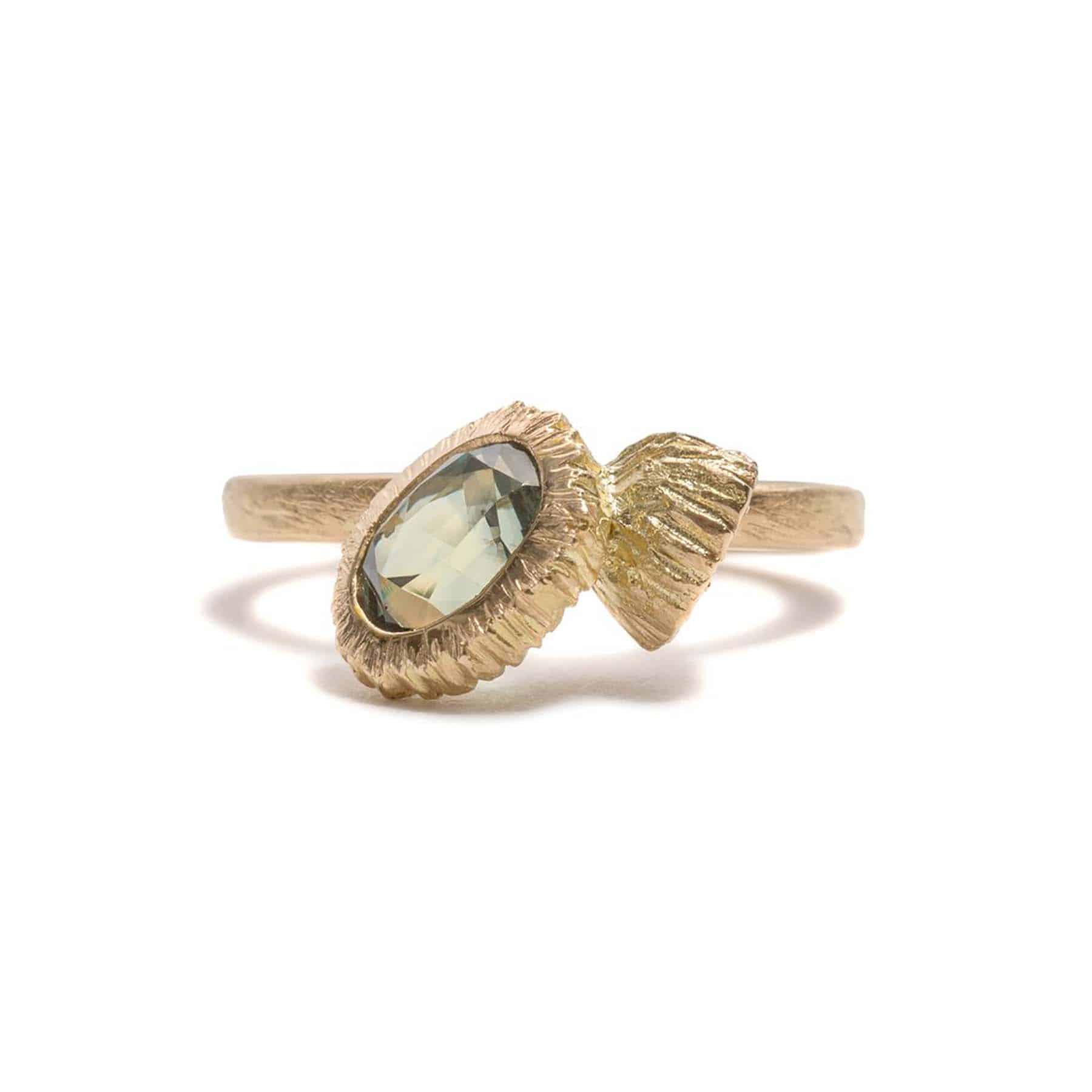 Whether you're looking for a timeless treasure or an alternative, quirky design, the above jewellers have years of experience crafting and sourcing the highest quality and ethically made rings. With so many options across Australia, New Zealand and beyond to choose from, there truly is something for everyone, each with individual stories to tell. In the world of custom, handcrafted jewellery, this list of rings is bound to send you down a rabbit hole, but it will be very much worth it once you find the engagement ring that was meant for you.
Credits
Header image Natalie Marie | Post images Various, as linked |
Recent Posts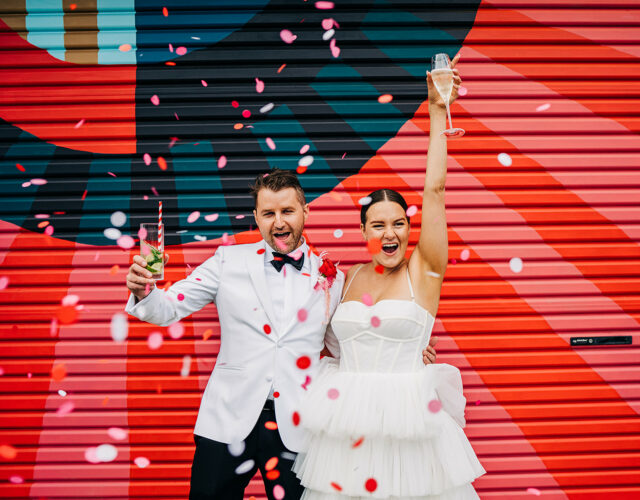 In the heart of the city, a tale of serendipitous love unfolded between Madi and Tim, two accountants…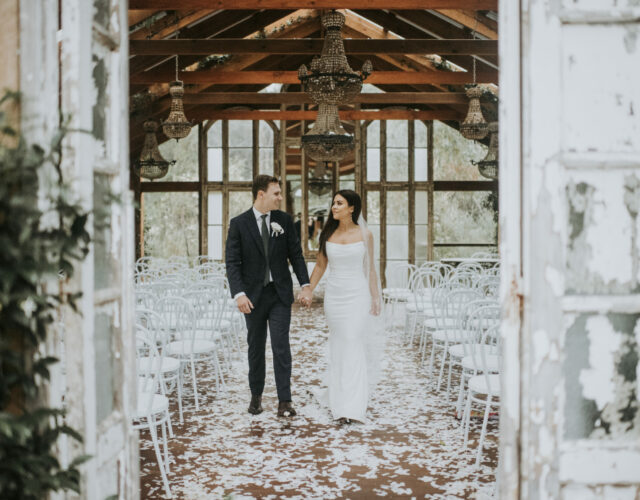 In the serene embrace of The Woods Farm, Jervis Bay, on the 14th of May 2022, Hugh and Felicity tenderly…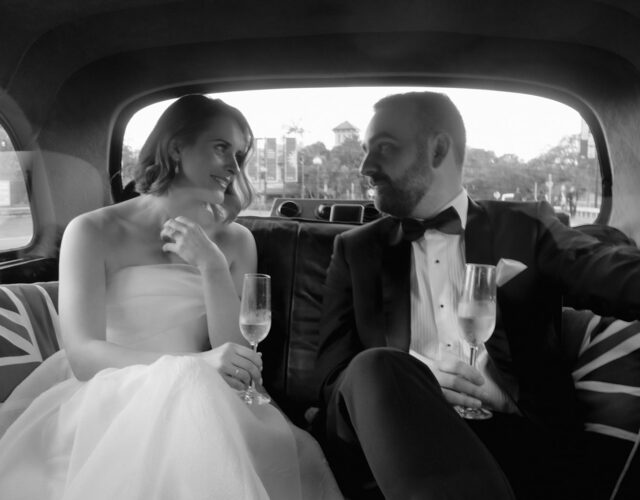 In the bustling cityscape of Sydney, the story of Mariia and Matthew unfolds – a romance that transcends…