Tash & Arie's Low Key Hamilton Wedding
Wedding photographers by trade, Tash and Arie are well versed in weddings, so when it came to their own, they were able to prioritise the important elements. They opted for an intimate forest ceremony in the presence of beautiful baby Ruby, close family and Ruth Gilmour with her camera.
"The day didn't really have a theme," shares Tash, "it was personal and I just styled it with the things we like. We planned the whole thing in 3 weeks!" The morning of, the pair arranged flowers and got ready together. While the weather didn't permit the clifftop ceremony they'd planned, they found a clearing in a forest down the road, rolled out their rug and were ready to go.
Pamela Bayes officiated the nuptials and couple tell us they couldn't have done it without her. "Our ceremony was MADE by this woman. She helped us with all the formal stuff and took great pride in making it perfect for us." Post ceremony, Tash, Arie and the gang celebrated with a yummy feast at Mavis & Co. in Hamilton.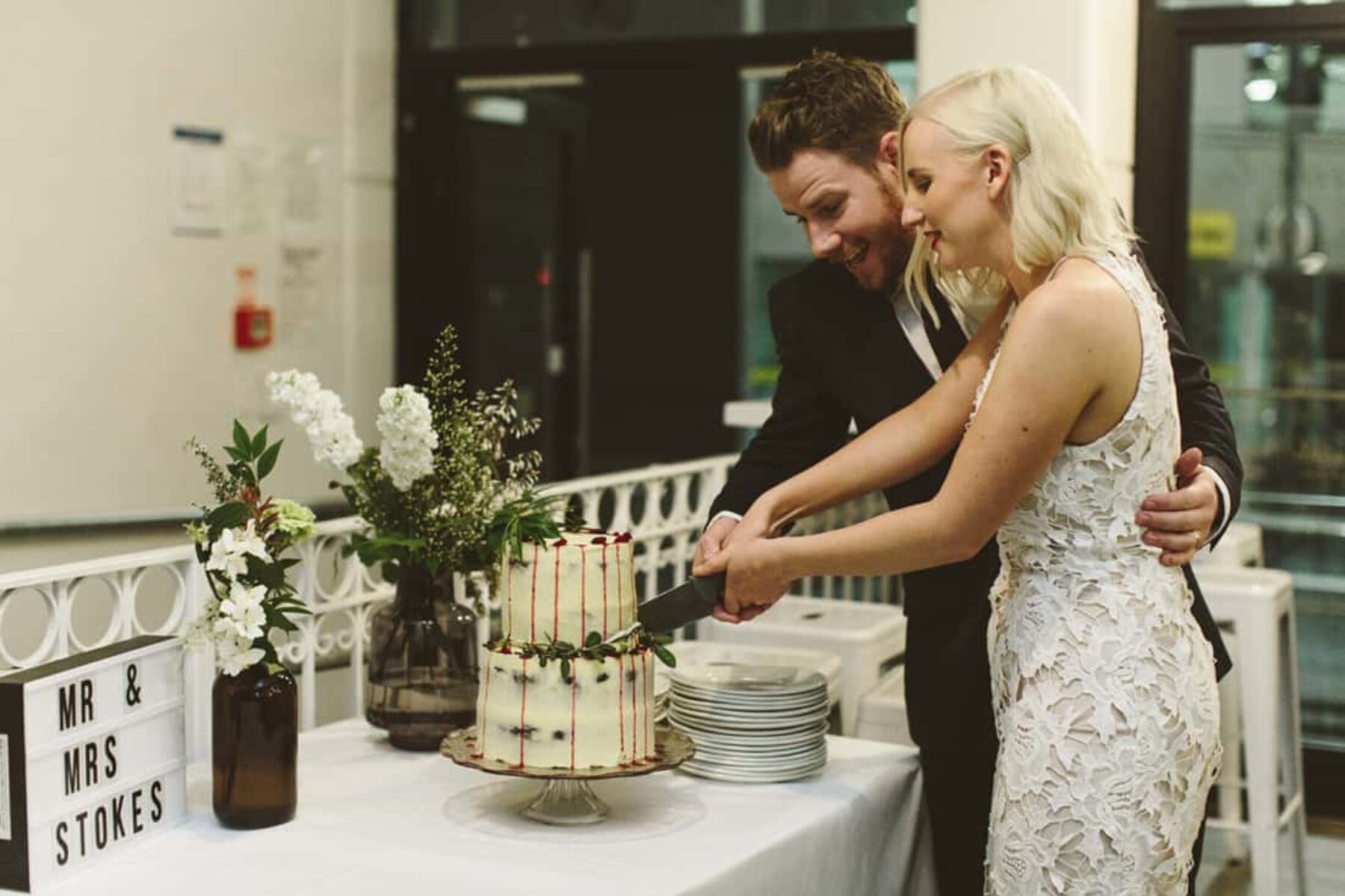 Recent Posts
Luxe blooms and opulent bridal gowns contrasted with earthy tones and arid gardens for this desert inspired shoot. Perth Photographer…
Ok, so 2020 wasn't ideal, but do you know what we loved about the crazy year that was? We loved…
Usually when we round up the year's best bridal, it's easy to see the top trends shine…