Telisha & Aaron's Country Wedding (with a flower-laden tractor!)
Telisha had her eye on the perfect wedding spot long before Aaron popped the question. Sunnyvale Farm in Harvey was a place close to the couple's heart, and where they got to throw their dreamy autumnal wedding with classic country vibes, captured by Hannah Jones from Keeper Creative.
Both Ceremony and reception were held at a farm owned by close family friends, with it all coming together with the guidance of Rose Wood Events, keeping in mind the couple's love for the outdoors and country living. The bride spills, "As our wedding was on a farm we built the day around that, without it being hill-billy! "
Nestled between paddocks, a gravel road lined with glowing Autumn trees led to the ceremony.  For her entrance, Telisha shares how she did things a bit differently. "The bridesmaids, Dad and I didn't walk down the aisle. Dad and I sat in the bucket, the girls stood on either side of a loader which was driven down by the owner of the farm. I think it was a great surprise for everyone."
When it came time for the reception, the guests moved to a Wonderland tent on a neighbouring paddock where the country affair began, complete with bridal party Akubras.  Signature Floral Design had lush greenery running along the centre of each table, and epic floral arrangement installations. Telisha shares, "The guests couldn't stop staring at the hanging floral, it was so amazing they couldn't believe it!" The Guests sat on three long tables with food for everyone to share for the evening carefully selected by award winning Supper Road. From then on in I don't think anyone left that dancefloor."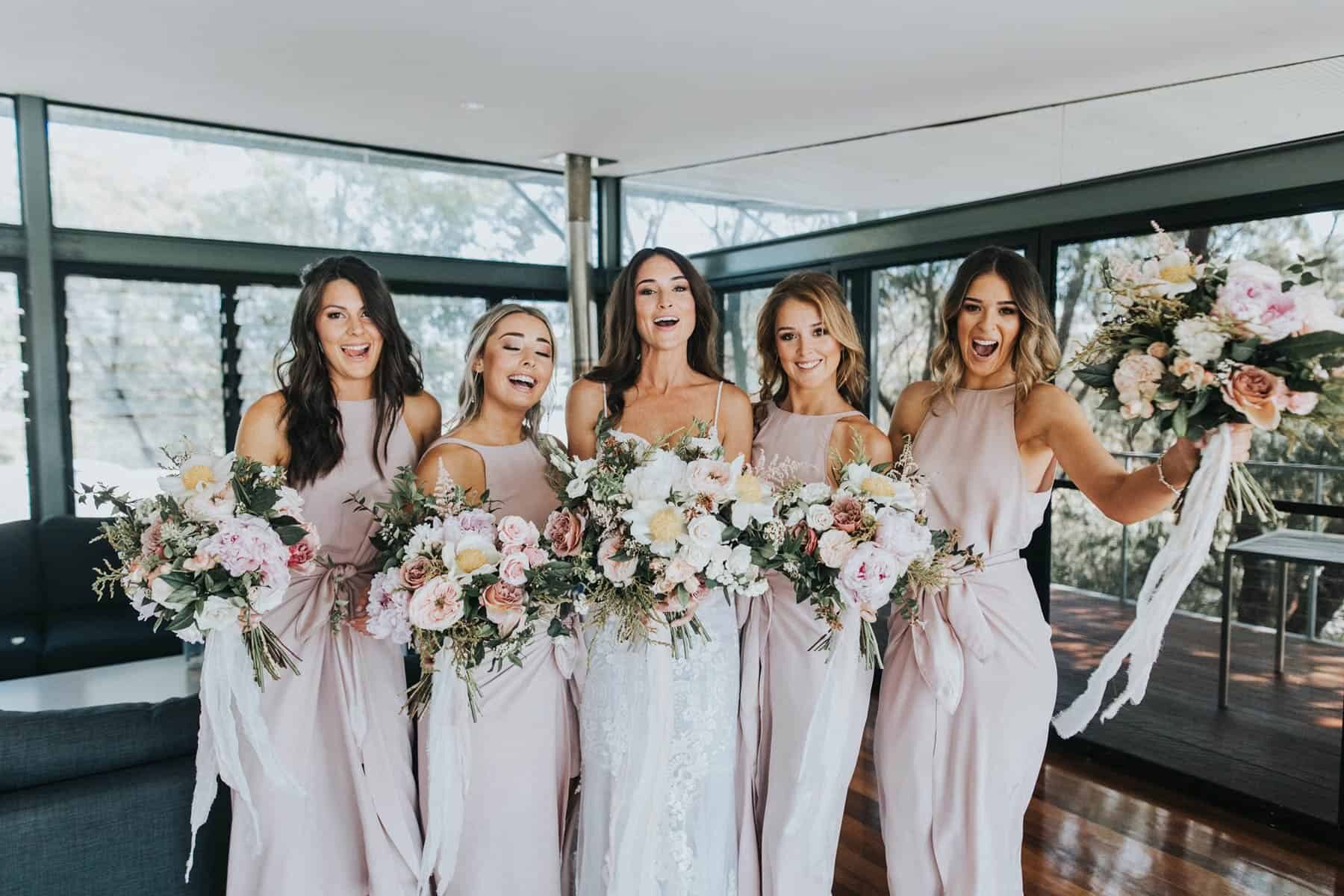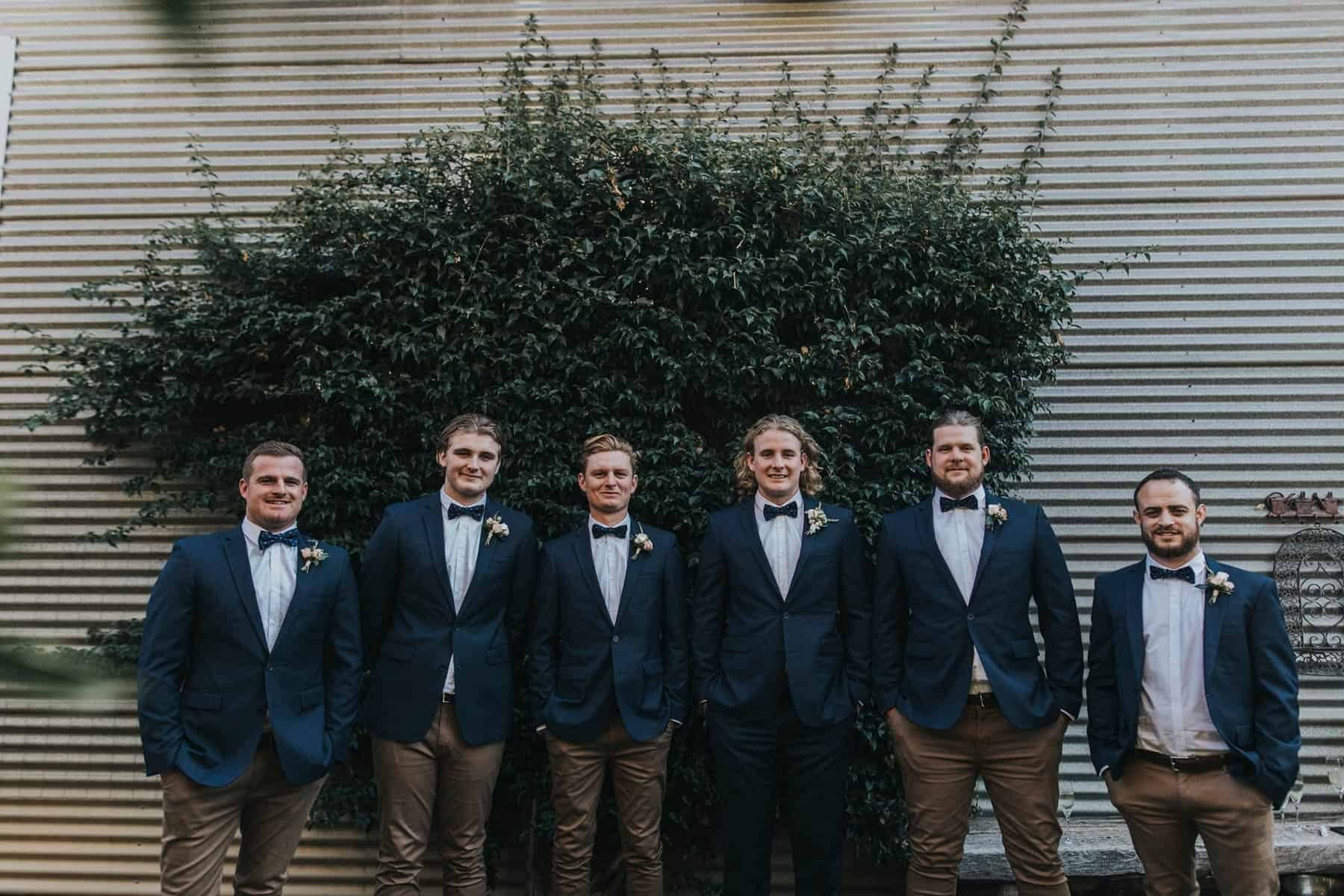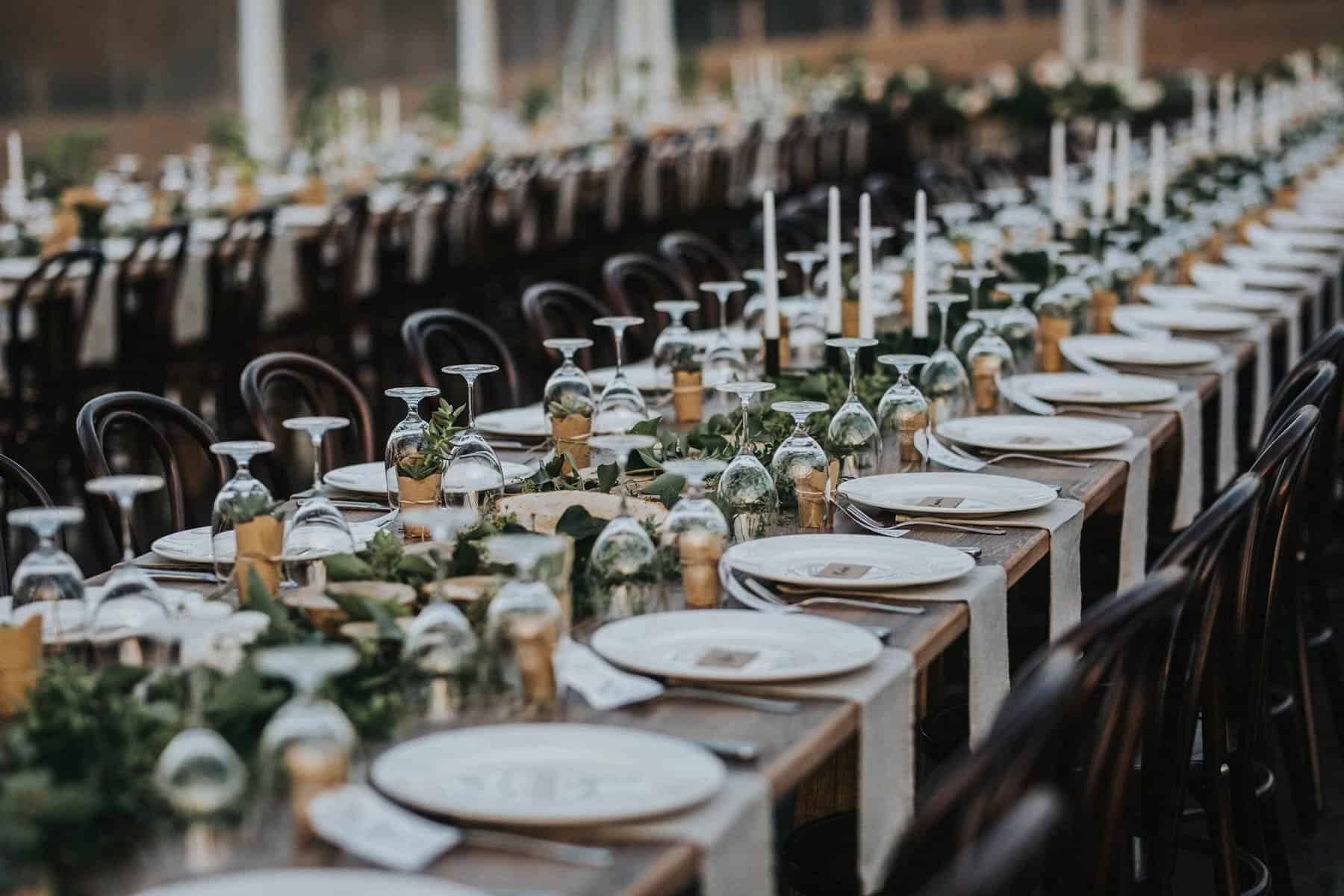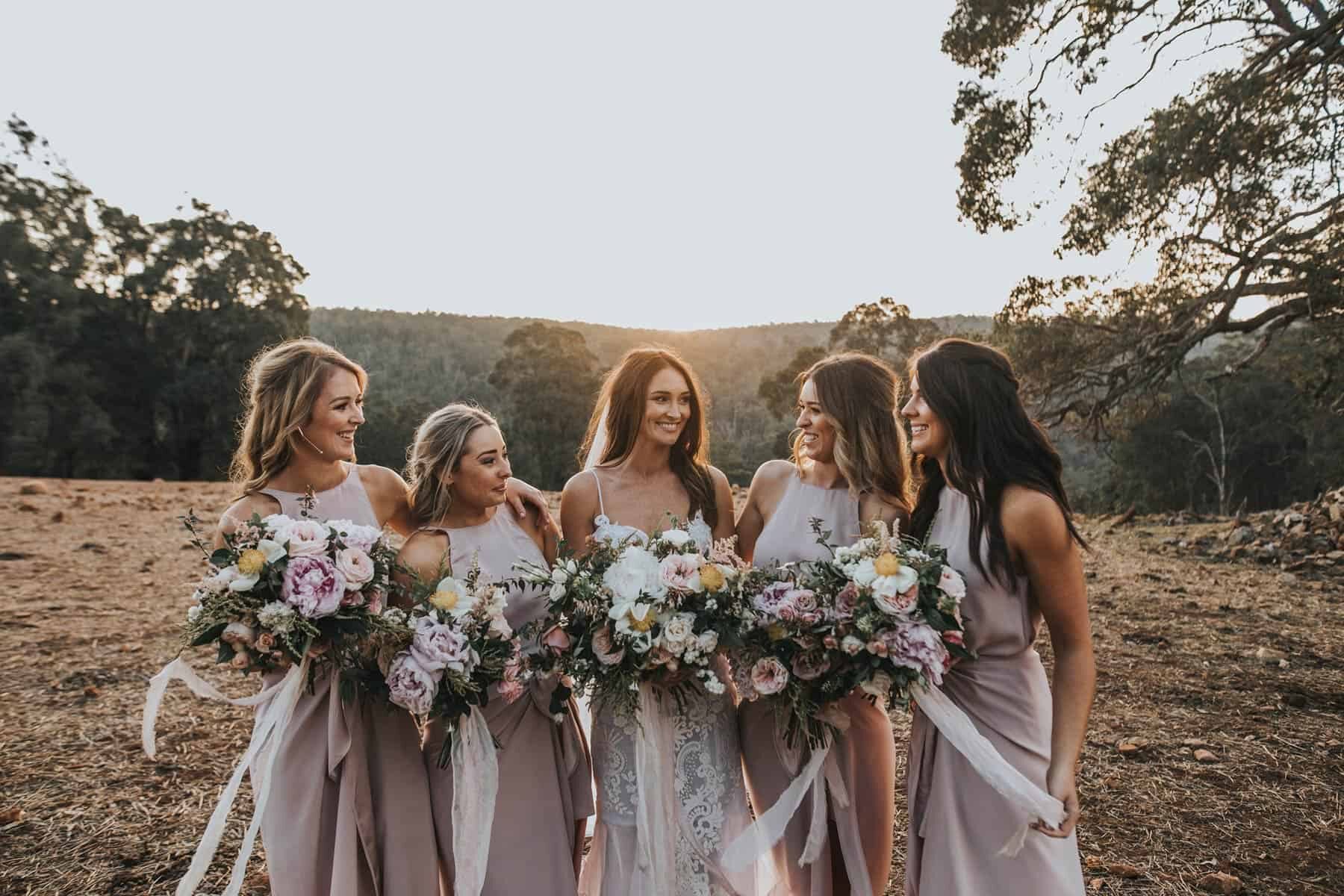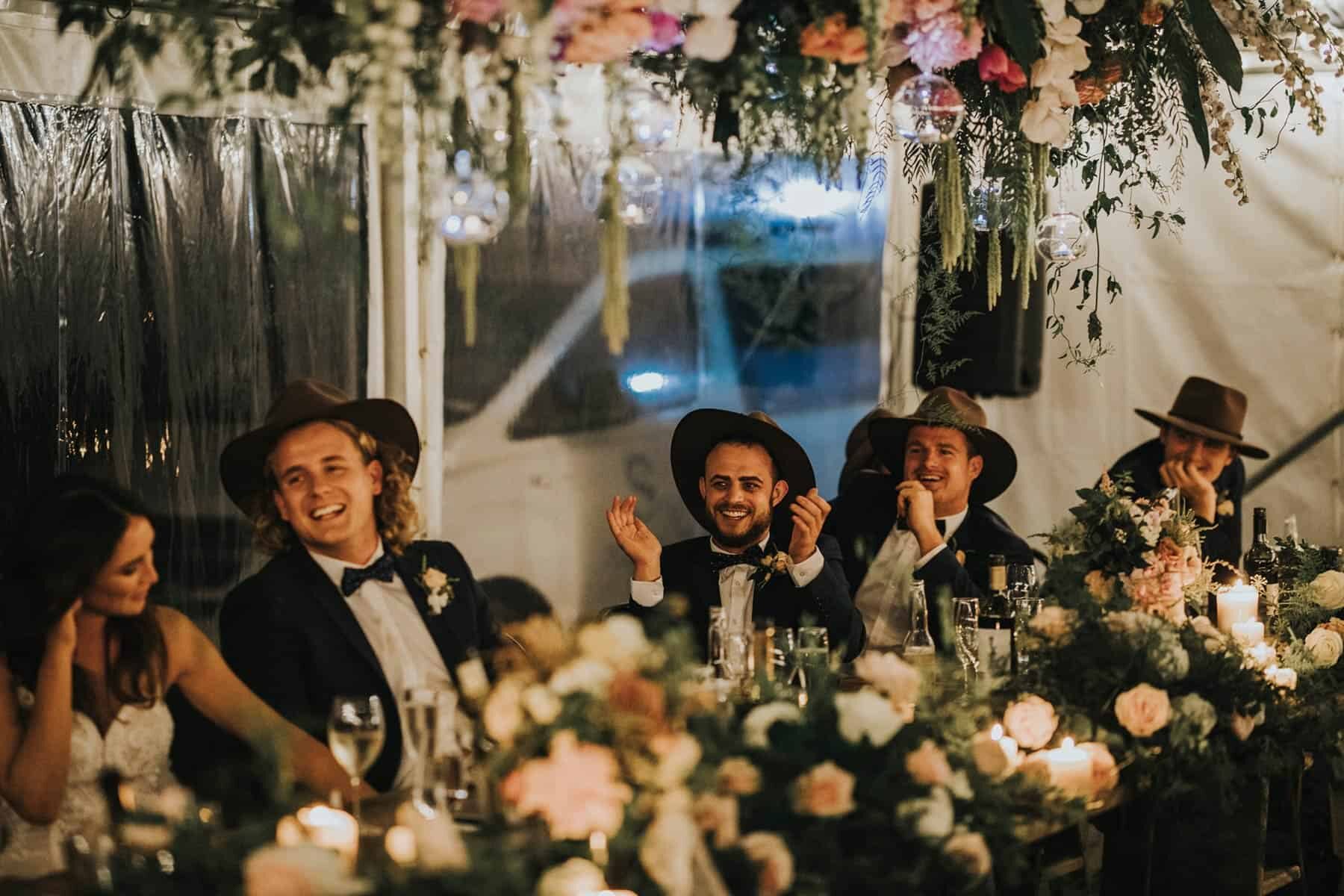 Recent Posts
This carefully curated wedding inspiration keeps sustainable practice in mind while celebrating all the beauty to be found in Australia.
Jeepers, what a year! We've been looking back at last year's most loved bridal styles,…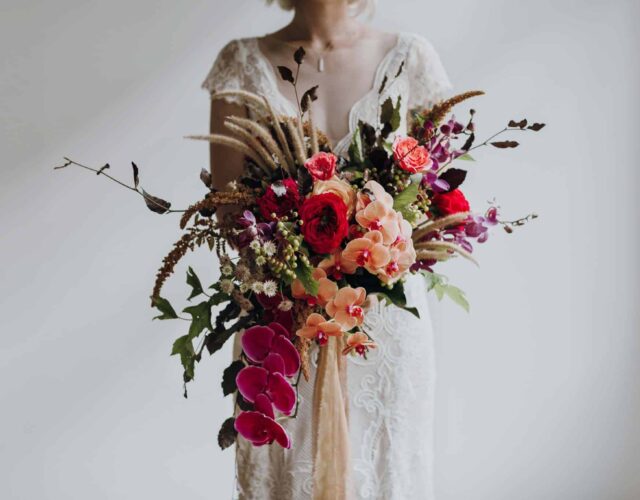 Looking back at 2018's most popular florals, the three elements that really stood out were colour, form and scale. Continuing…