Sam & Reggie's Melbourne Wedding at Rupert on Rupert
With experience in events, a laid-back approach and a soft spot for the non-traditional – Samantha and Reggie's wedding was perfectly against the grain. Captured by It's Beautiful Here, the couple brought their loved ones together for a relaxed and fun party at unique Melbourne venue, Rupert on Rupert.
After getting ready in their rooms at The Prince Hotel, where Reggie works as Group Operations Manager, they met their bridal party for a reveal before heading to Rupert on Rupert to greet guests as they arrived. This deviation from the traditional wedding format had few guests panicking that they had missed the ceremony, but meant that the couple were side by side all day.
The vibe of the day was social and chilled, perhaps even a little too chilled. As their celebrant Brodie Young commenced the ceremony, Sam's dad failed to realise that it was time to walk his daughter down the aisle! The bride shares, "After many failed attempts from Brodie to get my dad's attention (he was too busy gas-bagging with my brother), I had to walk to the front, collect my dad and walk him back. It was a funny ordeal and it had our guests in hysterics which really helped set the tone for a fun and relaxed ceremony."
Not one for the big white dress, Sam wore an incredible two piece by long admired designer, Toni Maticevski. The jumpsuit-style number just so happened to have been one of the six bridal outfits worn Sam's favourite fashion blogger – Nicole Warne (Gary Pepper Girl). Sam shares, "This particular outfit was a pant/top combo with classic Maticevski tailoring, folding effortlessly across one shoulder, down to a dramatic and asymmetric train. Modern, minimal and bold yet elegant and somewhat against the grain of a traditional wedding gown – all things I gravitate to!"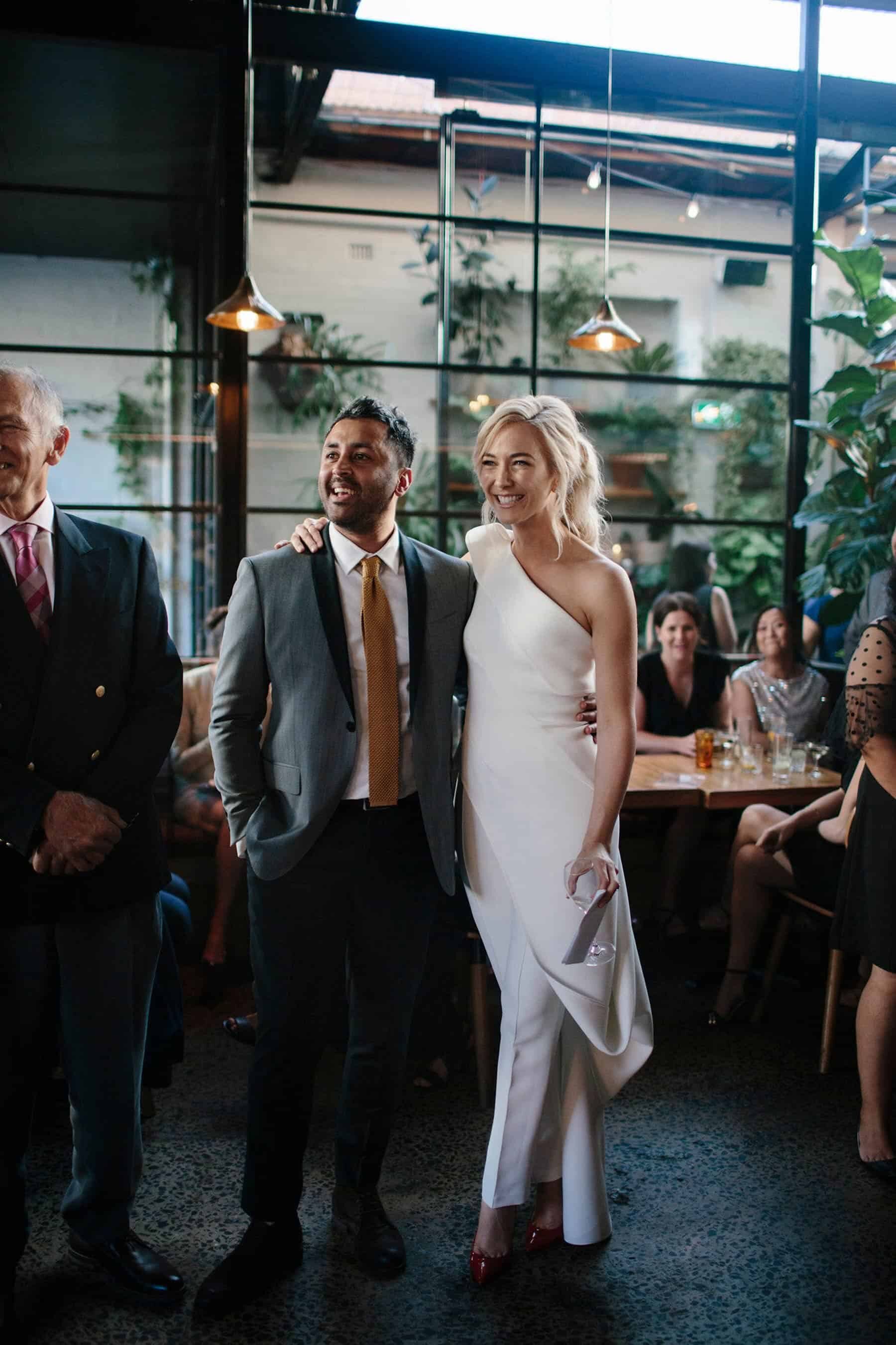 Recent Posts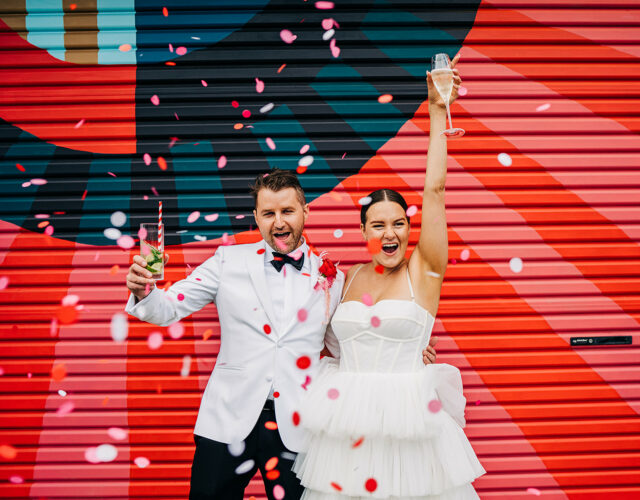 In the heart of the city, a tale of serendipitous love unfolded between Madi and Tim, two accountants…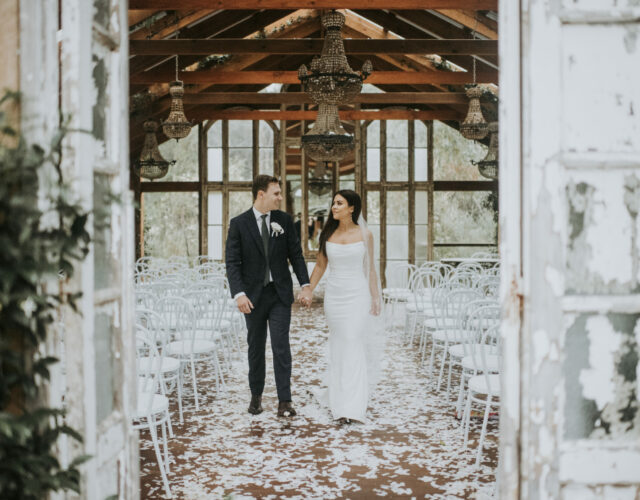 In the serene embrace of The Woods Farm, Jervis Bay, on the 14th of May 2022, Hugh and Felicity tenderly…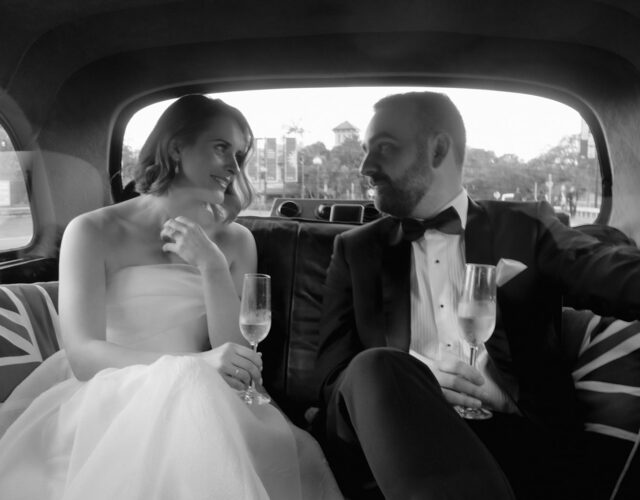 In the bustling cityscape of Sydney, the story of Mariia and Matthew unfolds – a romance that transcends…