Minh & Kenny's Understated Wedding at Moore & Moore
Being competitive types, Minh and Kenny couldn't agree on who would get question-popping rights and came to the mutual decision to scrap the proposal altogether. They married that day in a registry office, and two years later Peggy Saas captured their post-registry wedding celebration at Fremantle's Moore & Moore, with 50 of their nearest and dearest.
The garden ceremony was held in the eatery's backyard, with canapés and mains to follow inside the cafe. "Everyone was obsessed with how delicious the food was," shares Minh. "We loved everything from the pork belly and smoked mushrooms with blue cheese to the braised lamb shoulder and desserts. So yummy!"
The relaxed wedding was abundant with rustic, understated elements and vibrant, native arrangements created by friend and fellow botany student, Hannah Etchells. This wedding was all about the florals, which represented the couple perfectly. "Kenny has recently completed his PhD in plant ecology, so that could explain our obsession for the unique flora of WA!"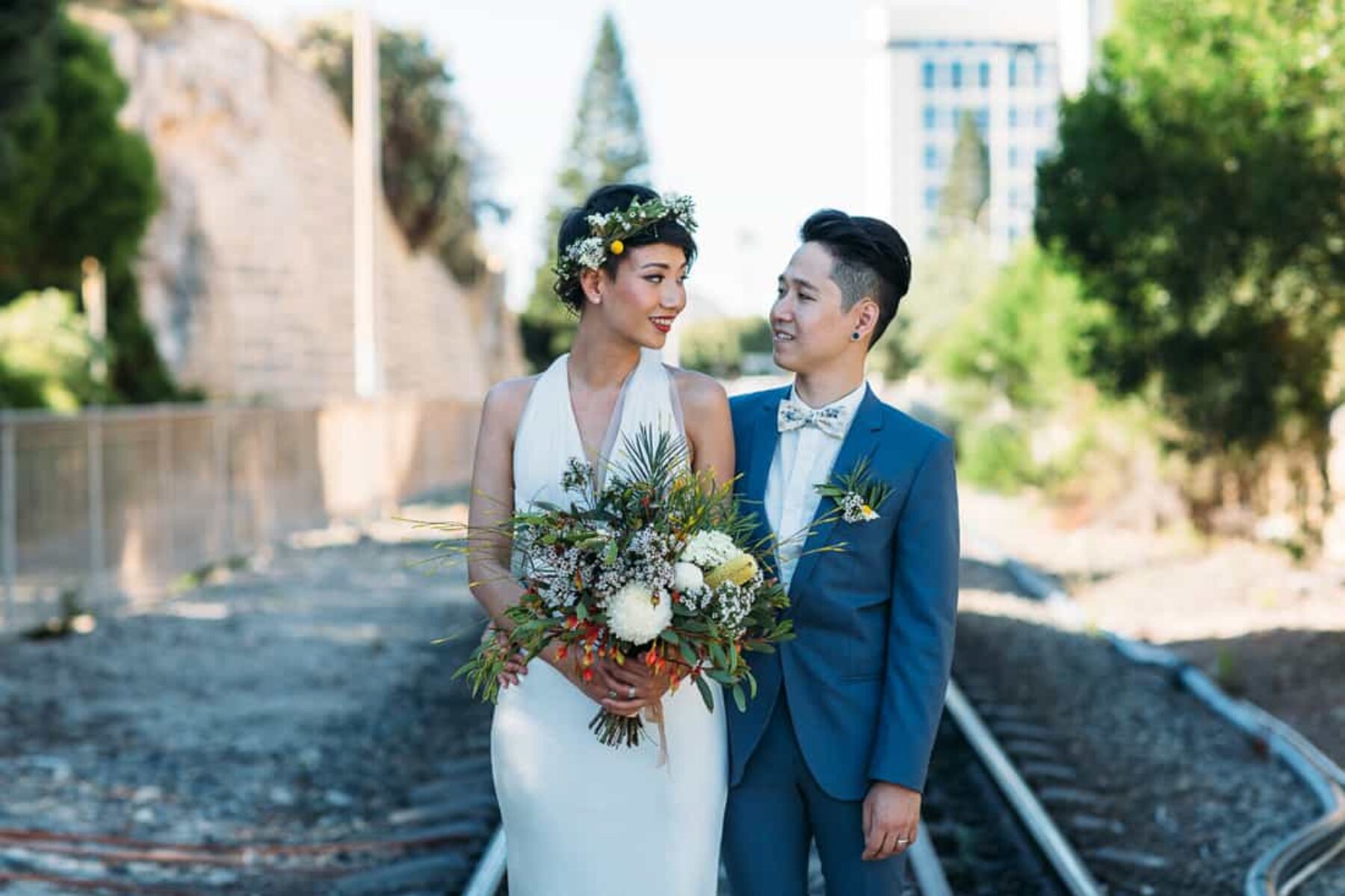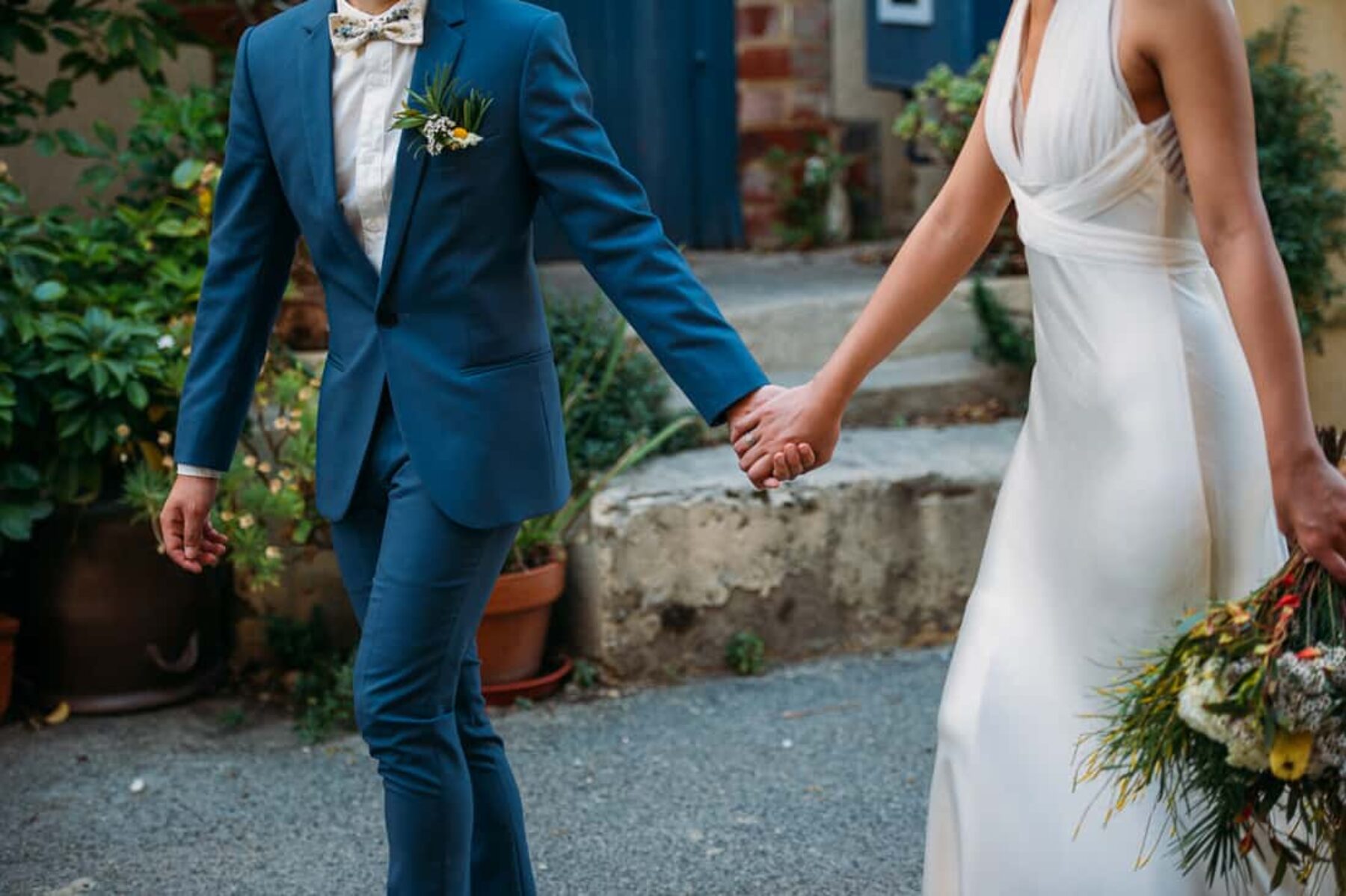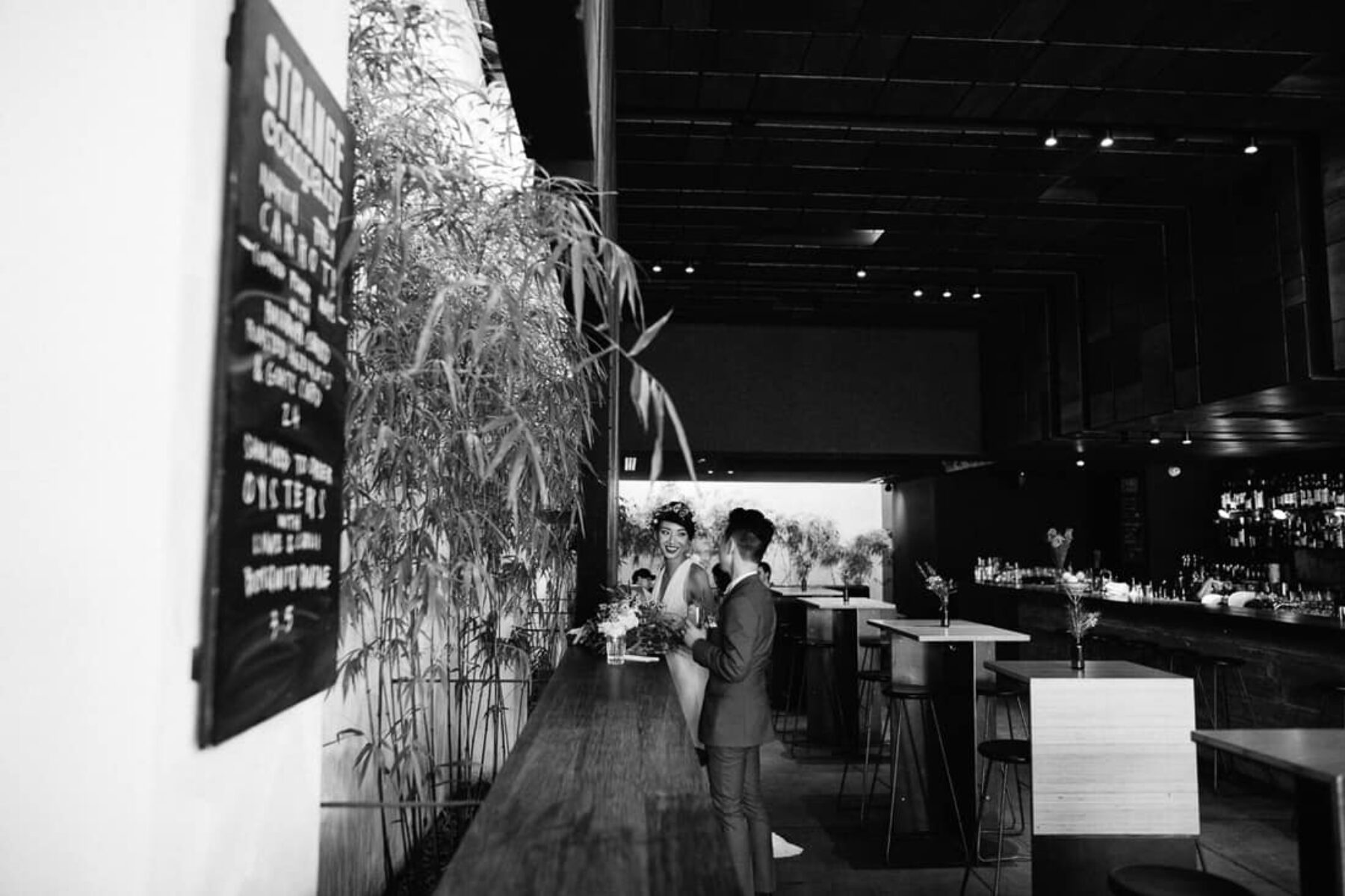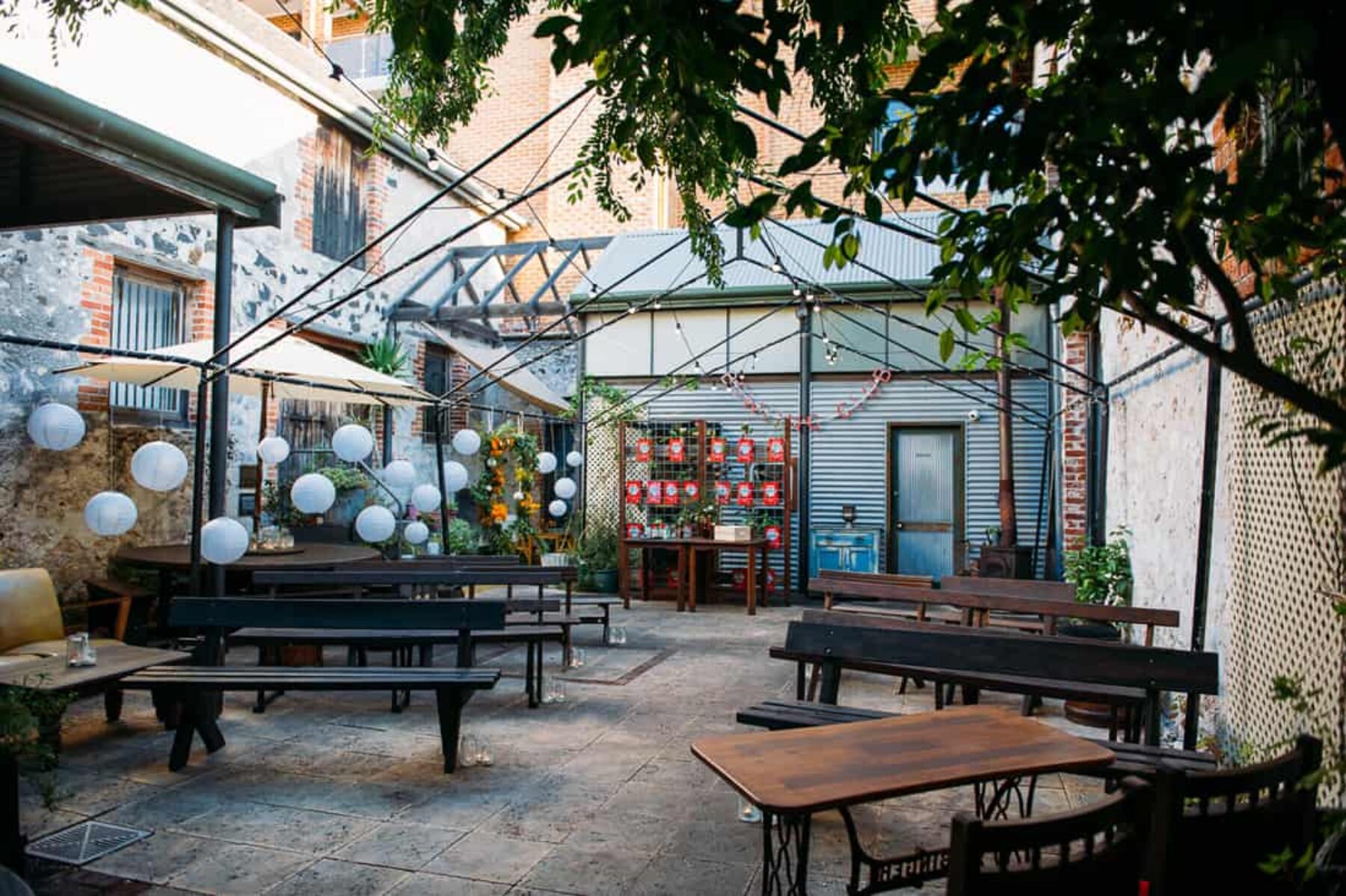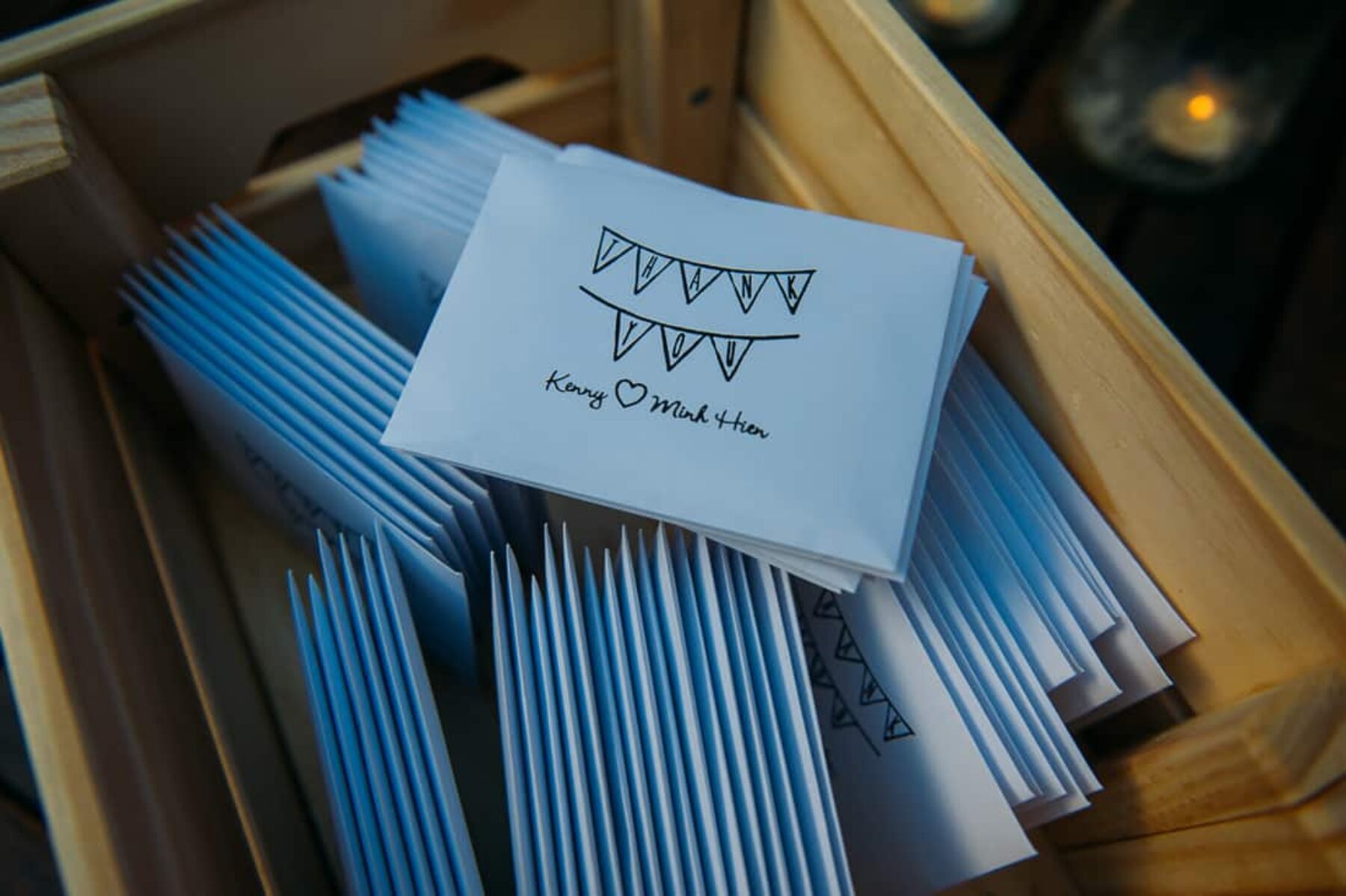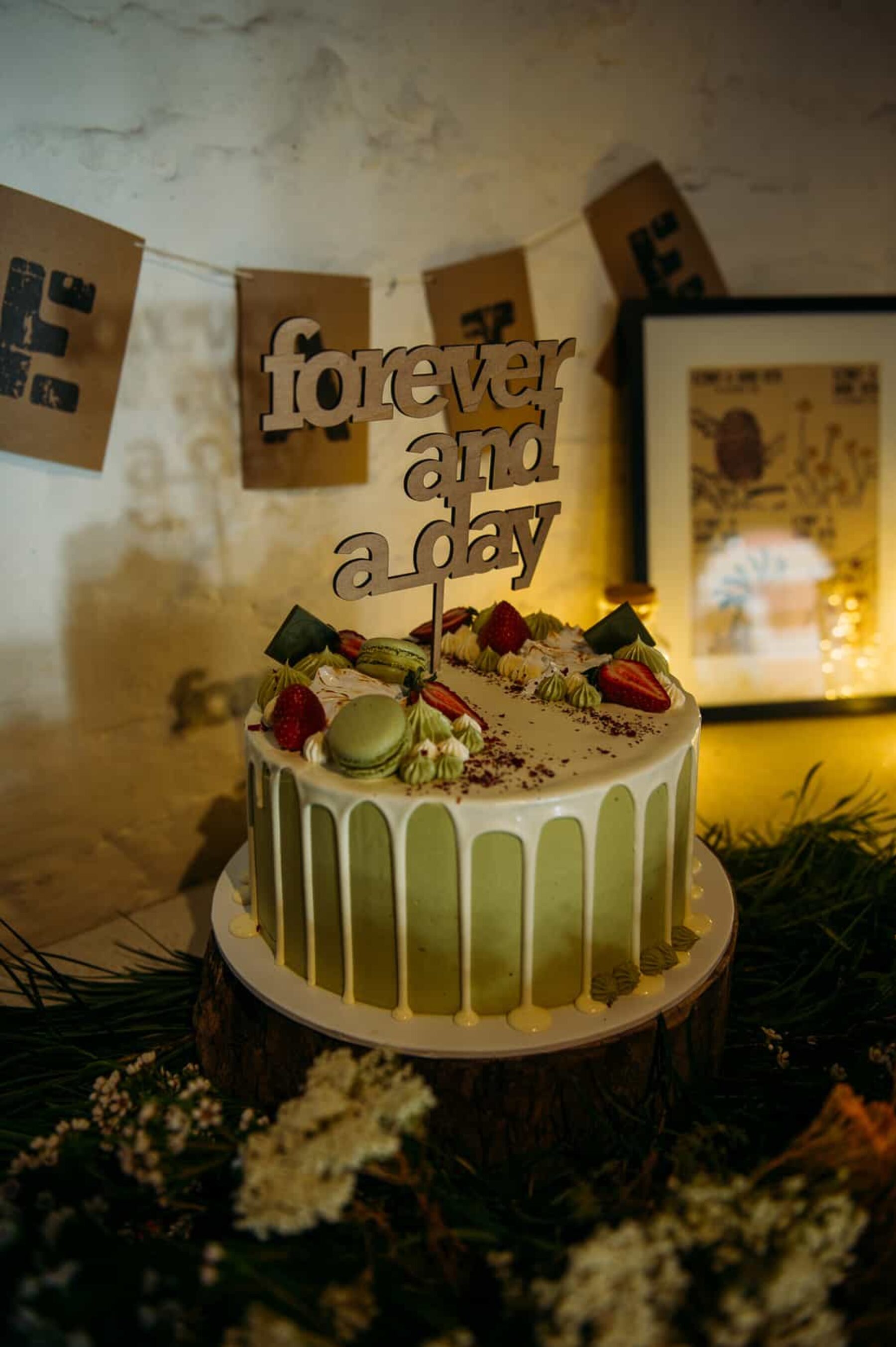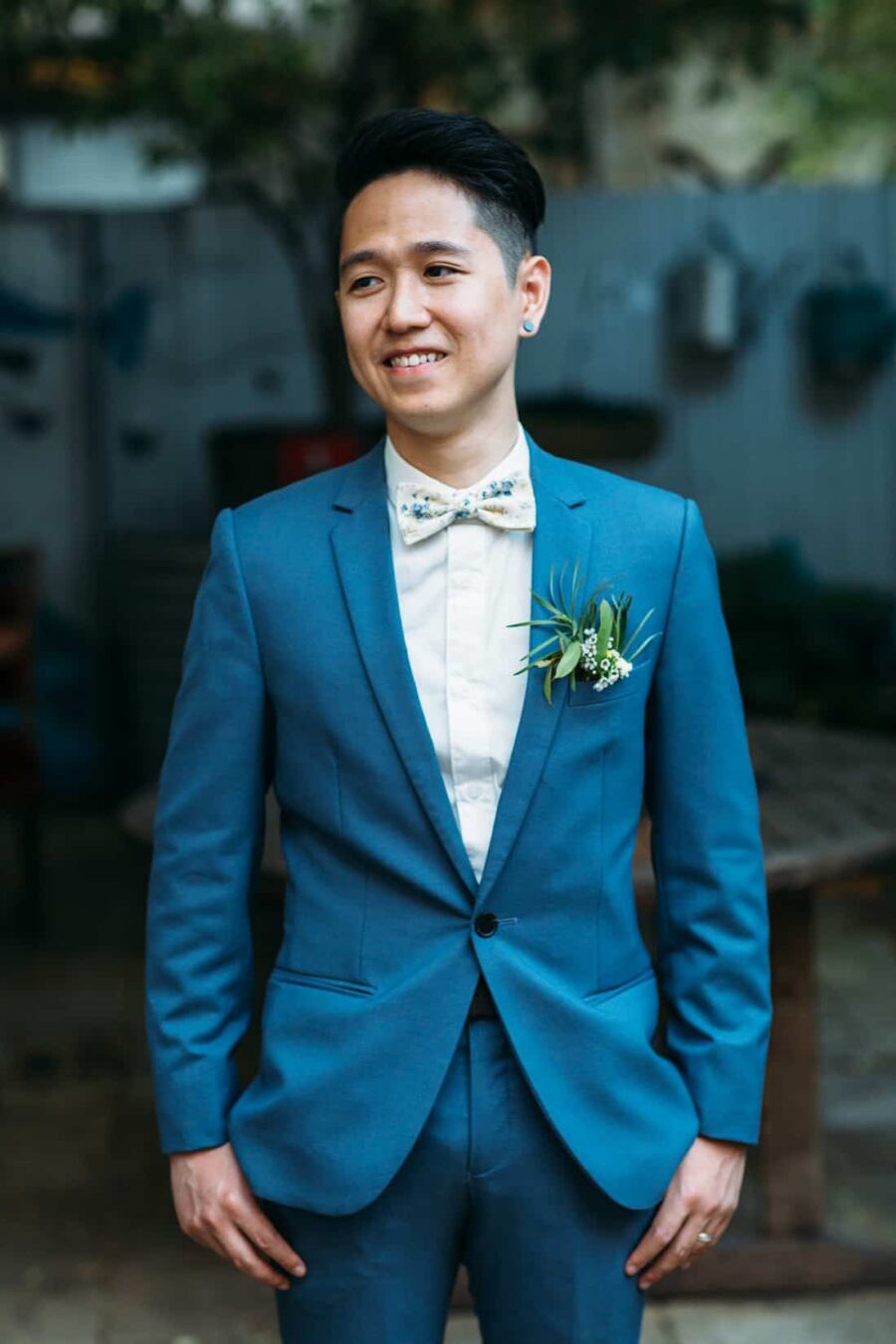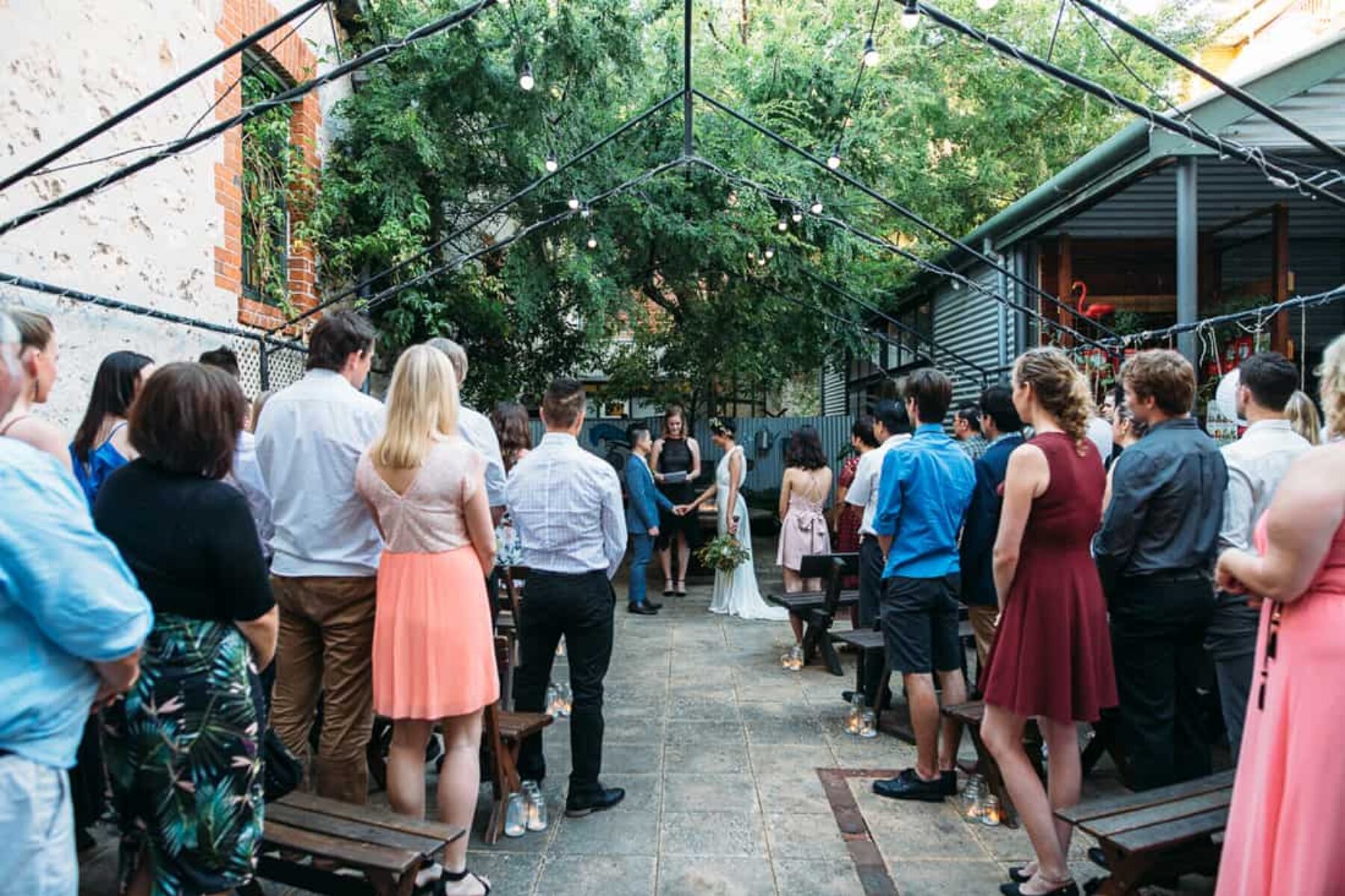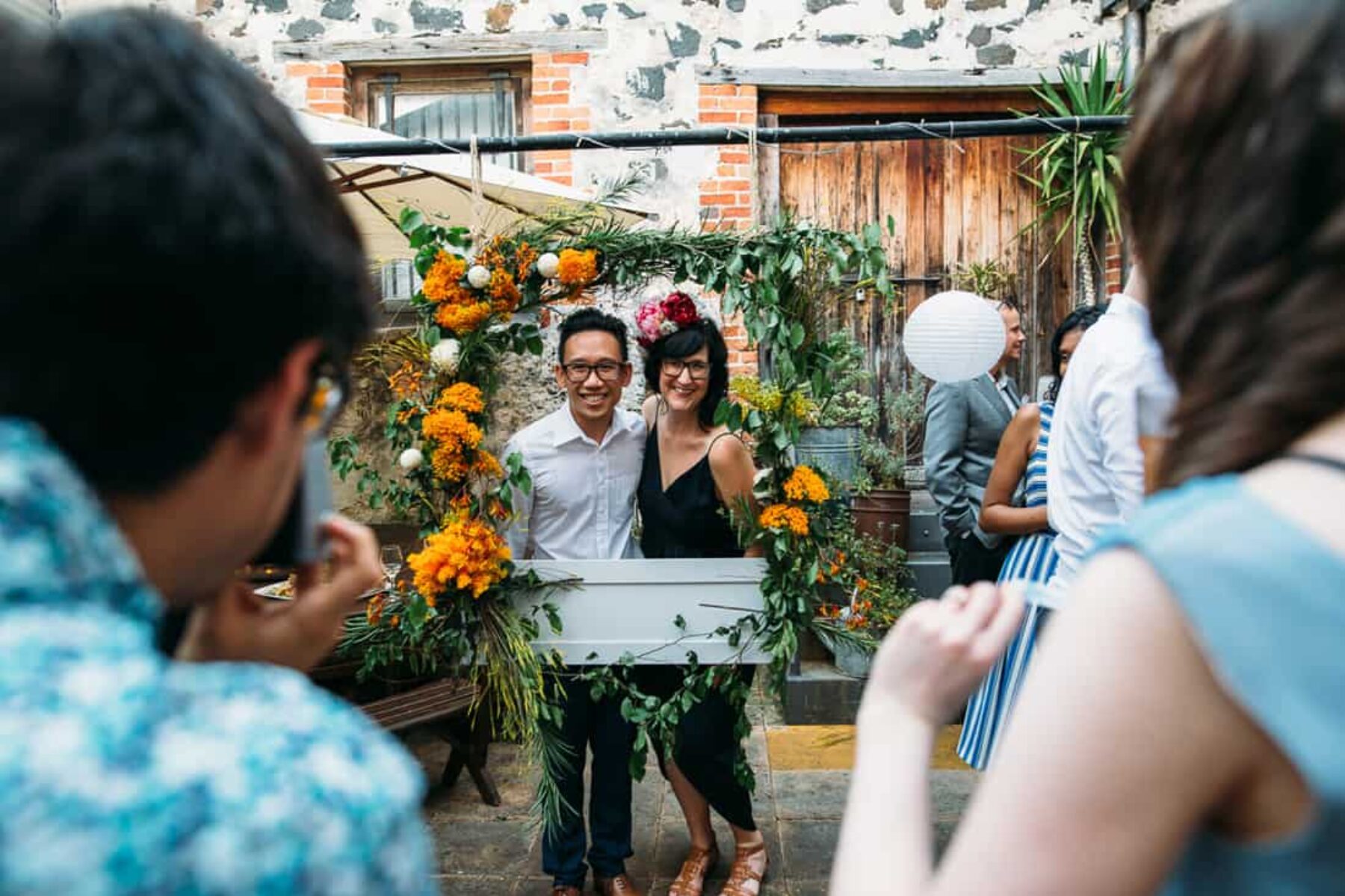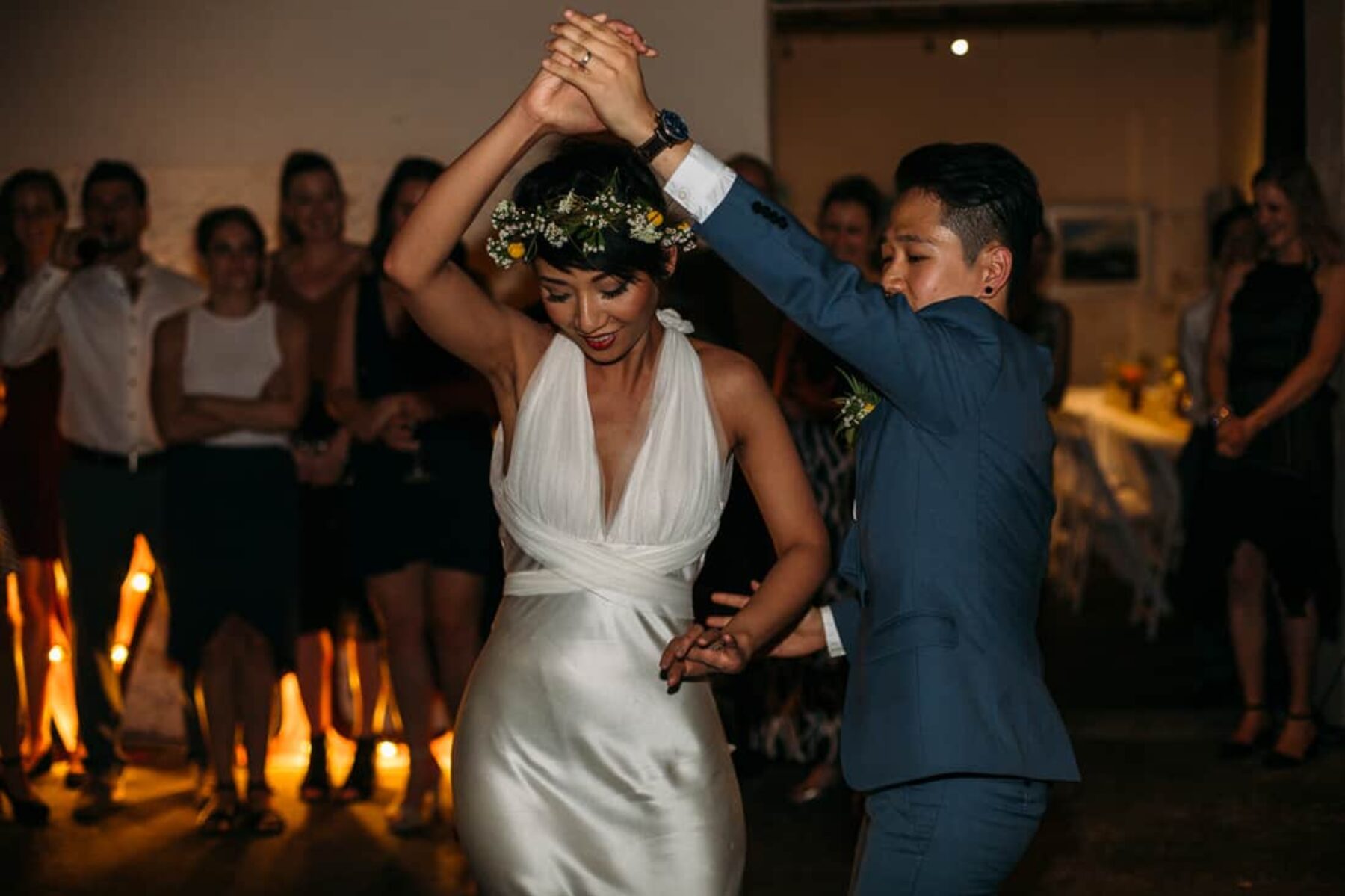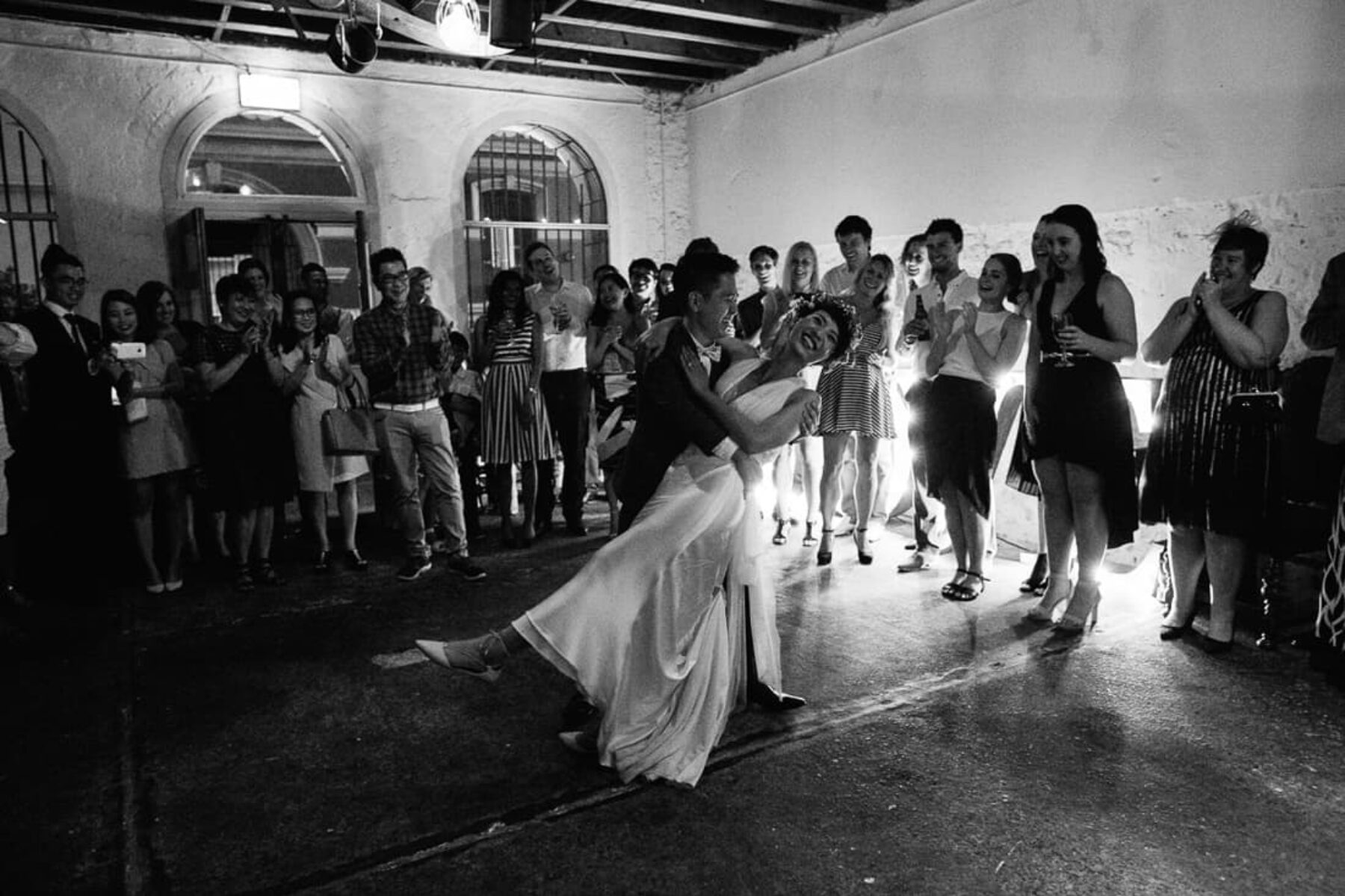 Recent Posts
Well versed in playing host, Marah and Simon graduated from house party to epic warehouse party with…
Having suffered through months of drought, it could only be a good omen that the heavens finally opened on Chris'…
After toying with the idea of a destination wedding, Georgia and Adam opted instead to keep things closer to home.