Lauren & Blake's Mt Stromlo Observatory Wedding
As interior and building designers, Lauren and Blake took cues (and props) from their own apartment when styling their wedding. A unique space was a must and the Mt Stromlo Observatory proved a perfect choice.
"We've always loved the location," says Lauren. "It has some of the best views of Canberra, and being a burnt out old observatory it had a really nice character and intimate feel to it whilst still being outdoors." The couple's beloved menagerie of houseplants provided fresh greenery against the industrial backdrop, and we're loving the contemporary scene they created.
For the reception, Lauren and Blake had a pretty clear idea of the food and styling they wanted, and Hall Community Pavilion provided the perfect blank canvas. Countless hours of DIY went into crafting every detail, from napery to stationery, posies to hand-painted plant pots.
When it came to stand out vendors, the two Laurens received special mentions. Little Lauren Catering delivered (and then some) on the relaxed feast the pair envisioned, and photographer Lauren Campbell captured the day just how they'd hoped. "They both made the day just that much easier and more pleasant," says Lauren (the bride – we're seeing a theme here). "We honestly couldn't have asked for a more wonderful photographer or caterer."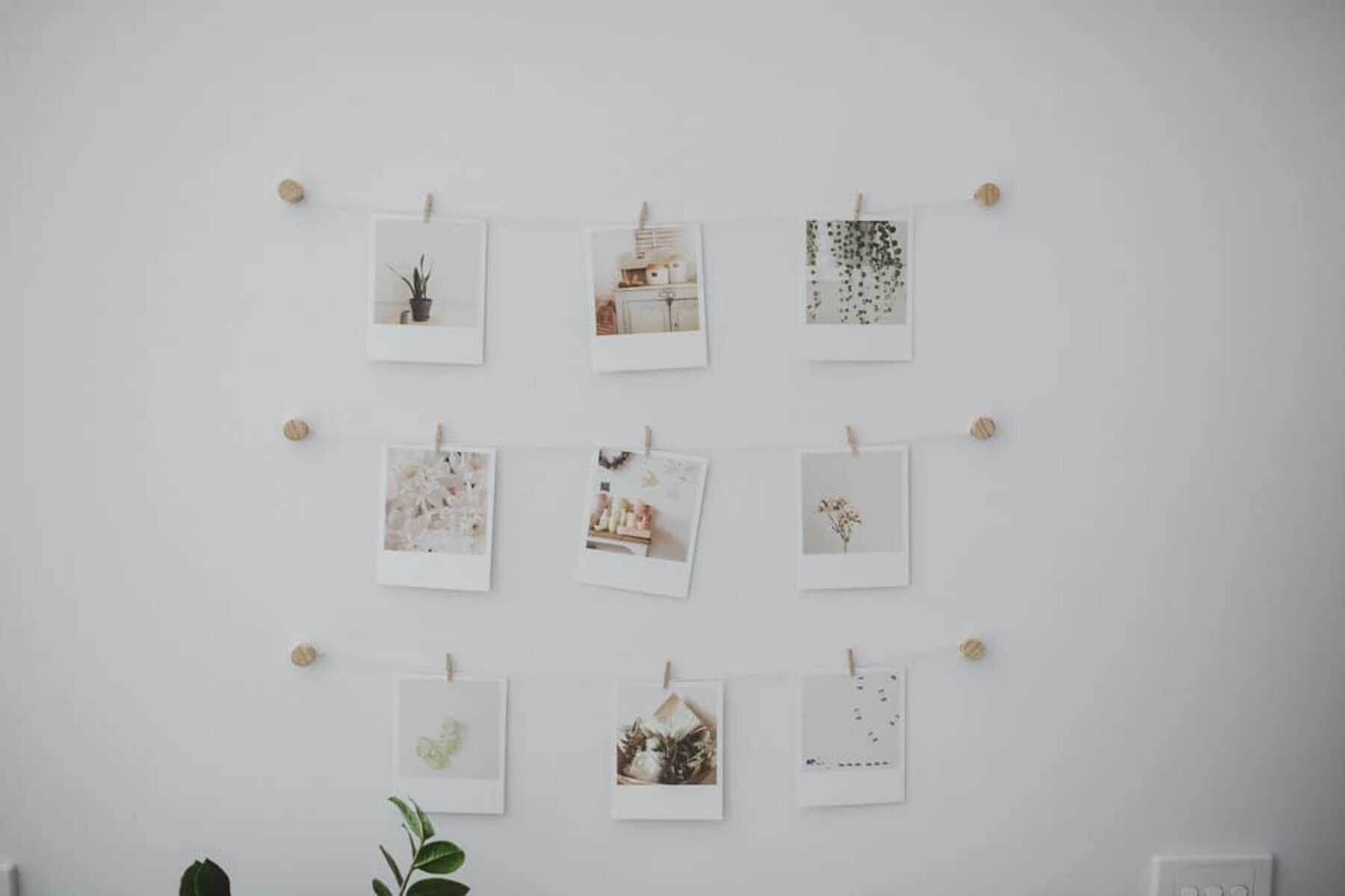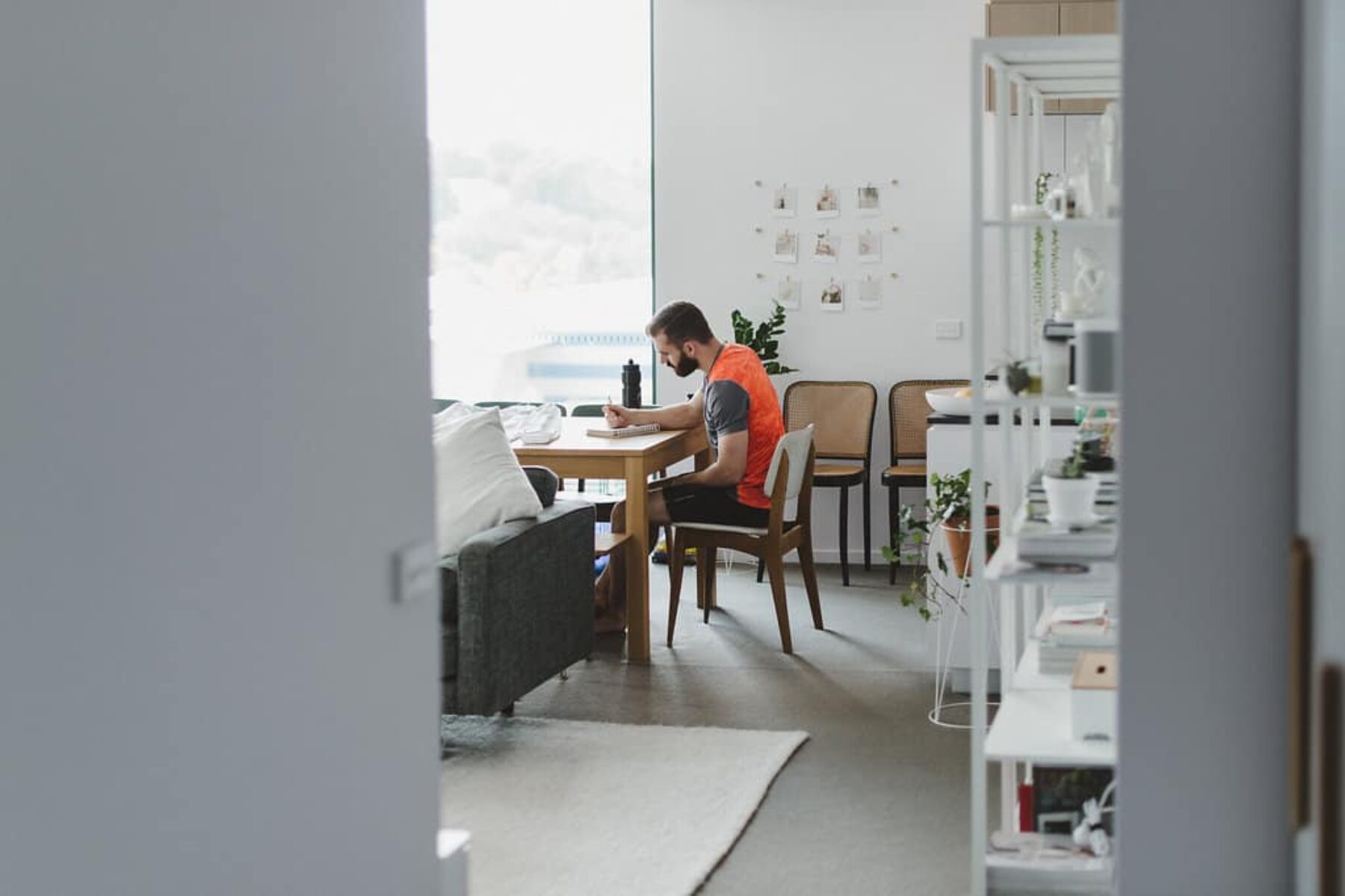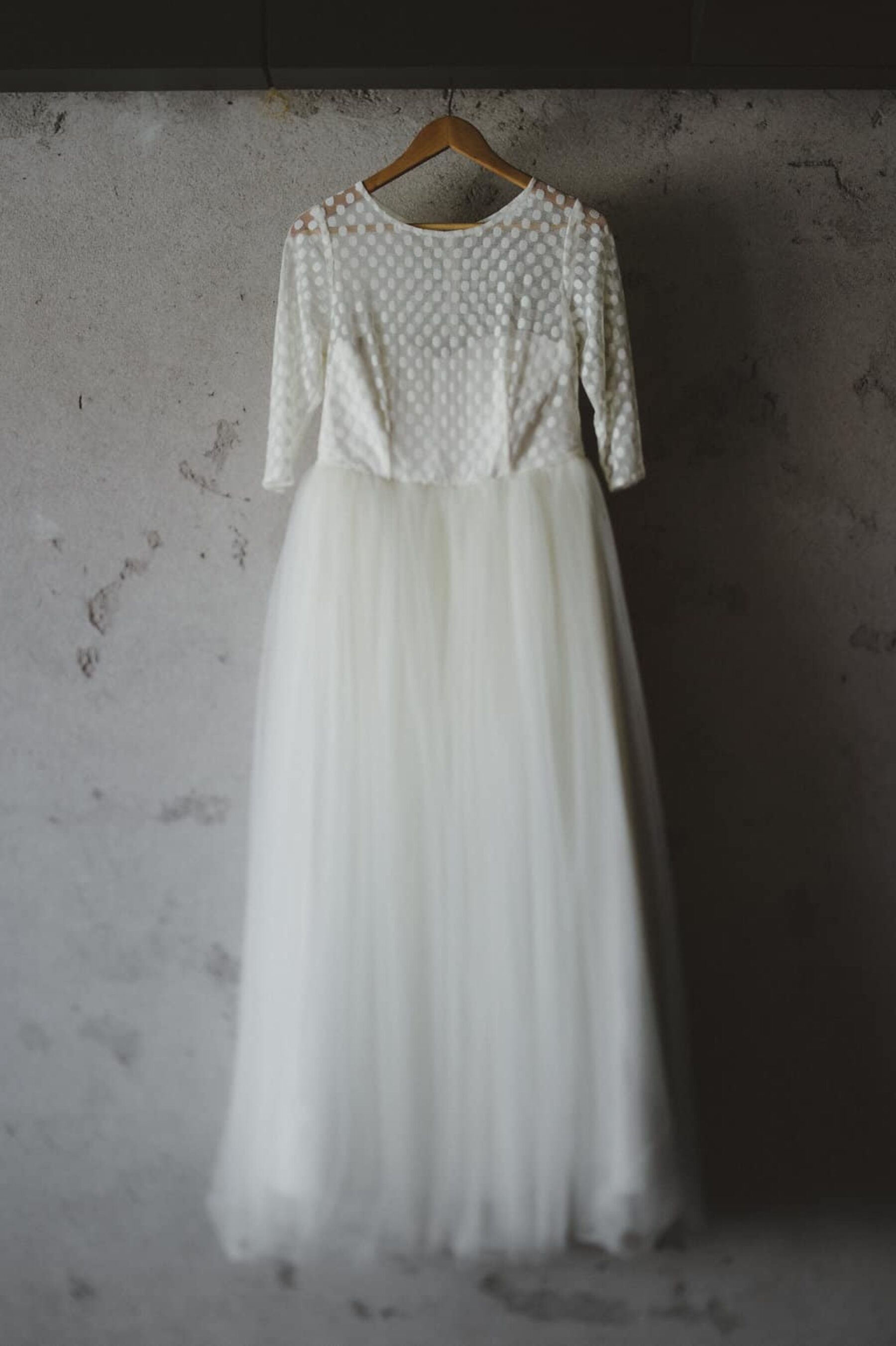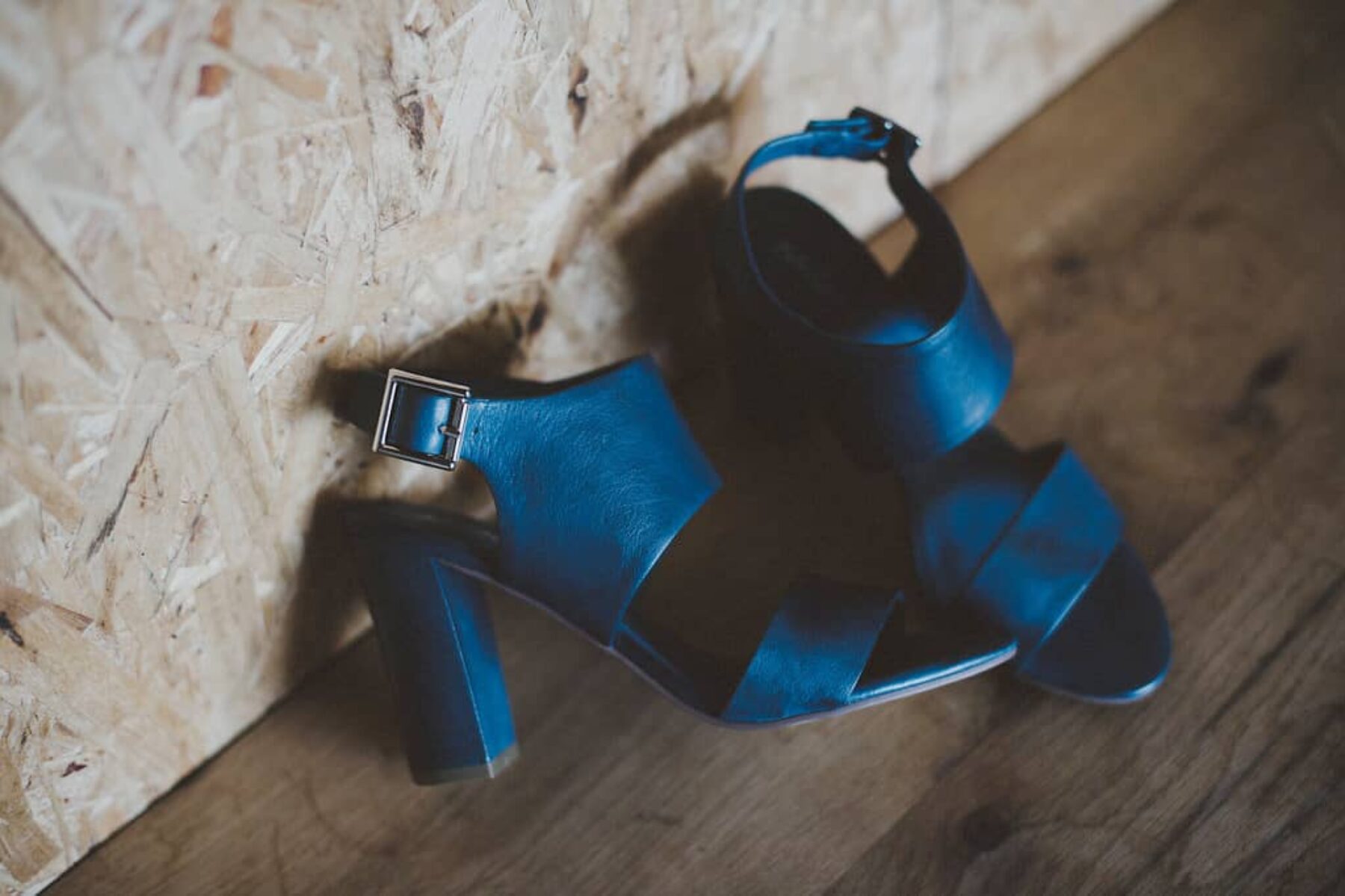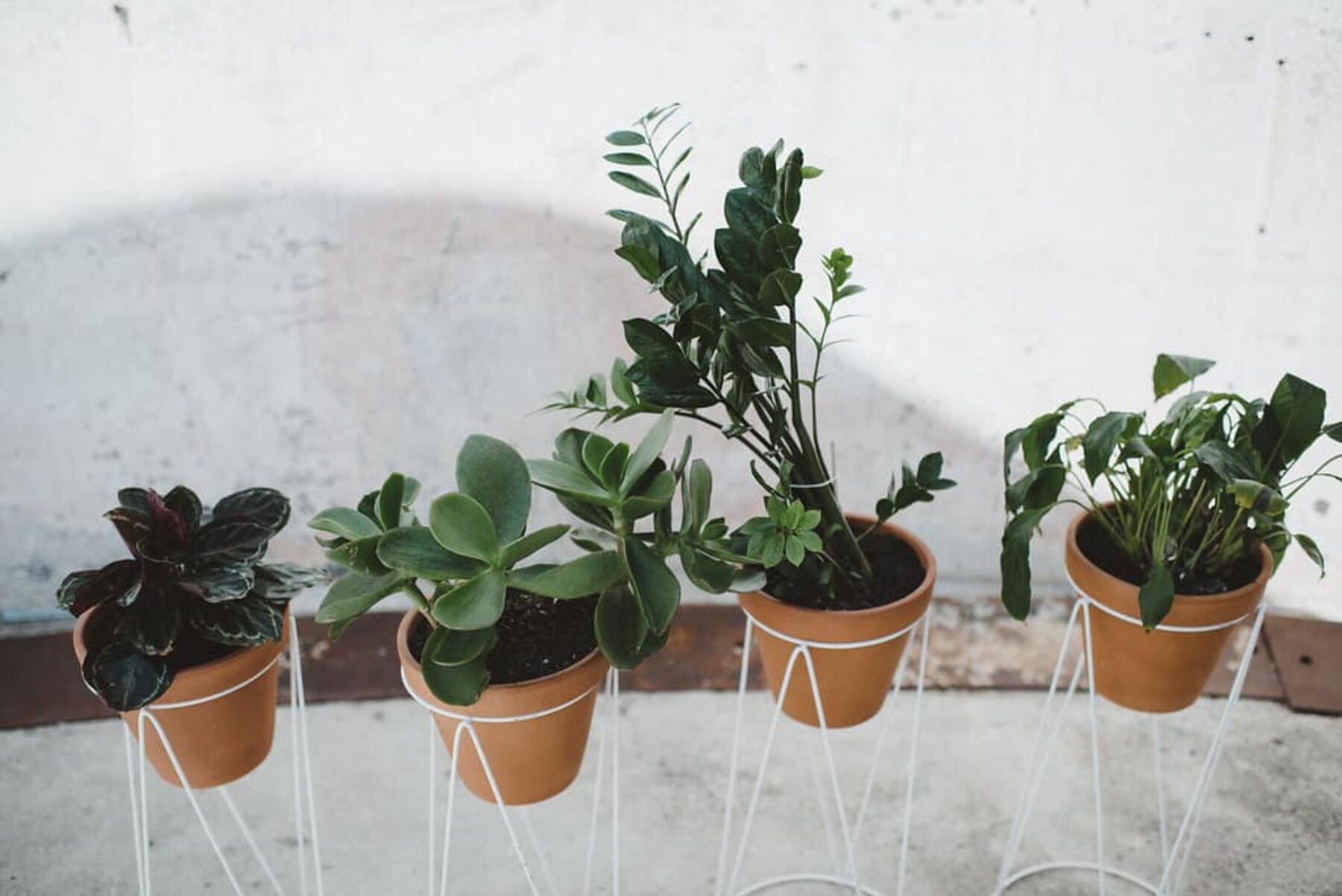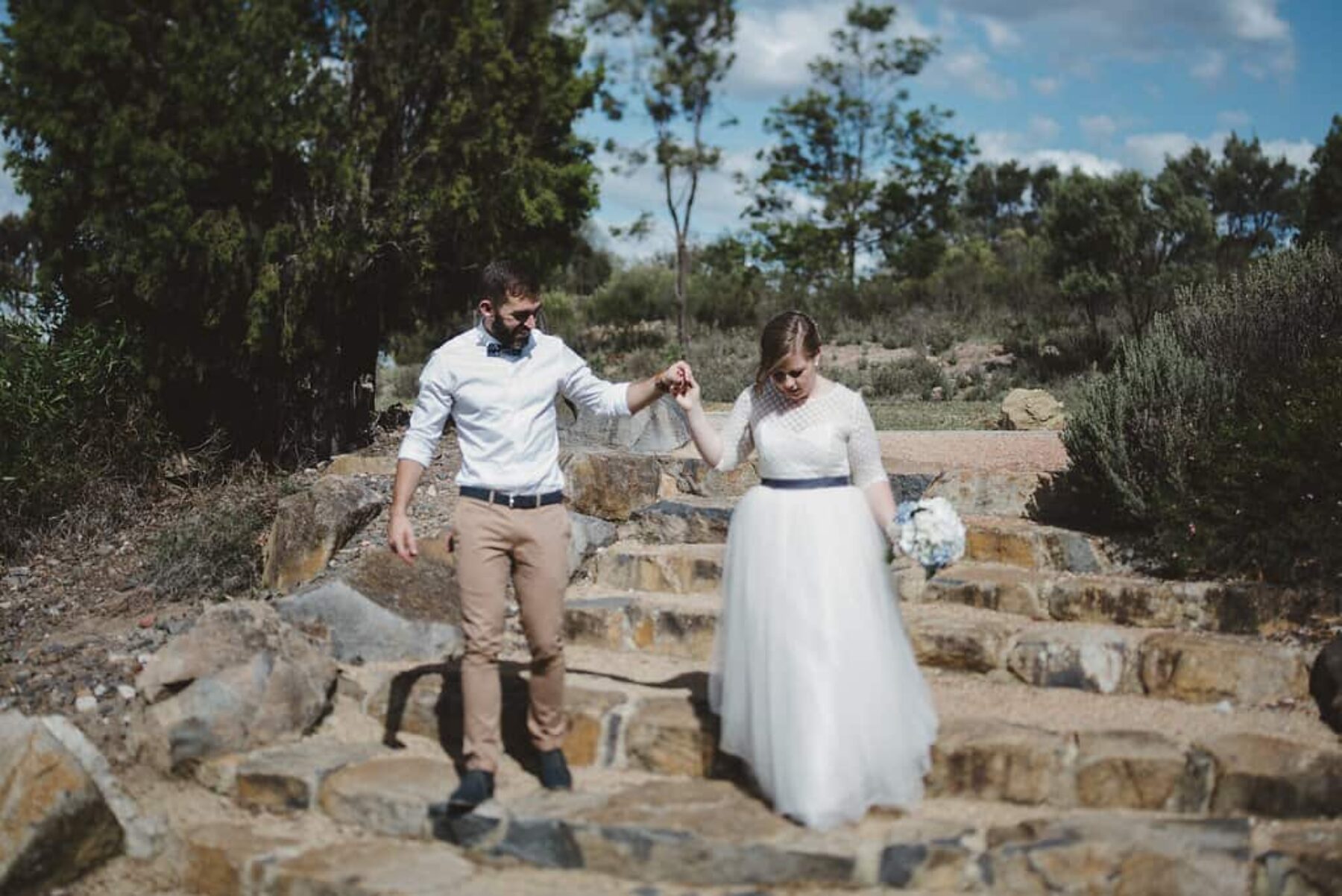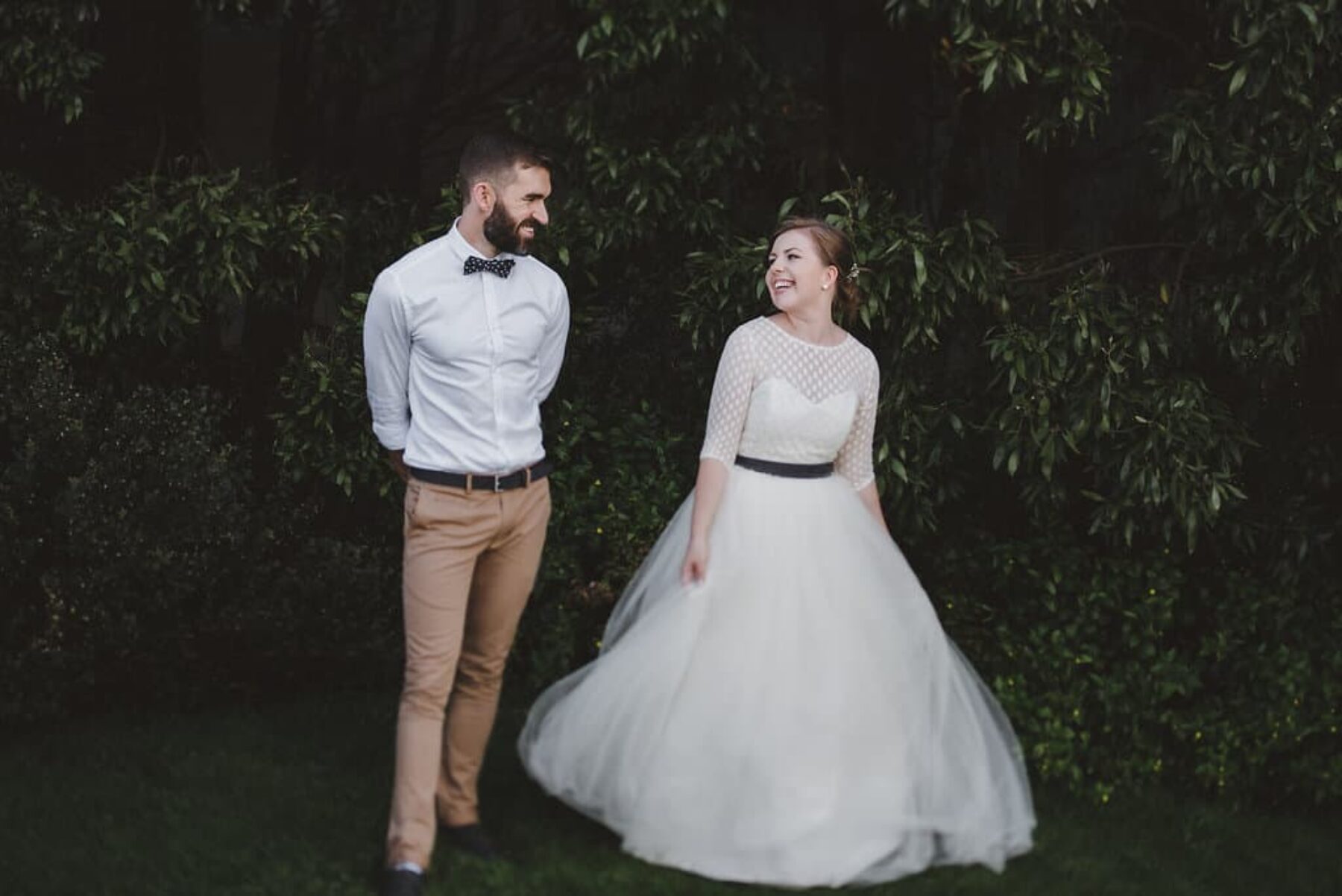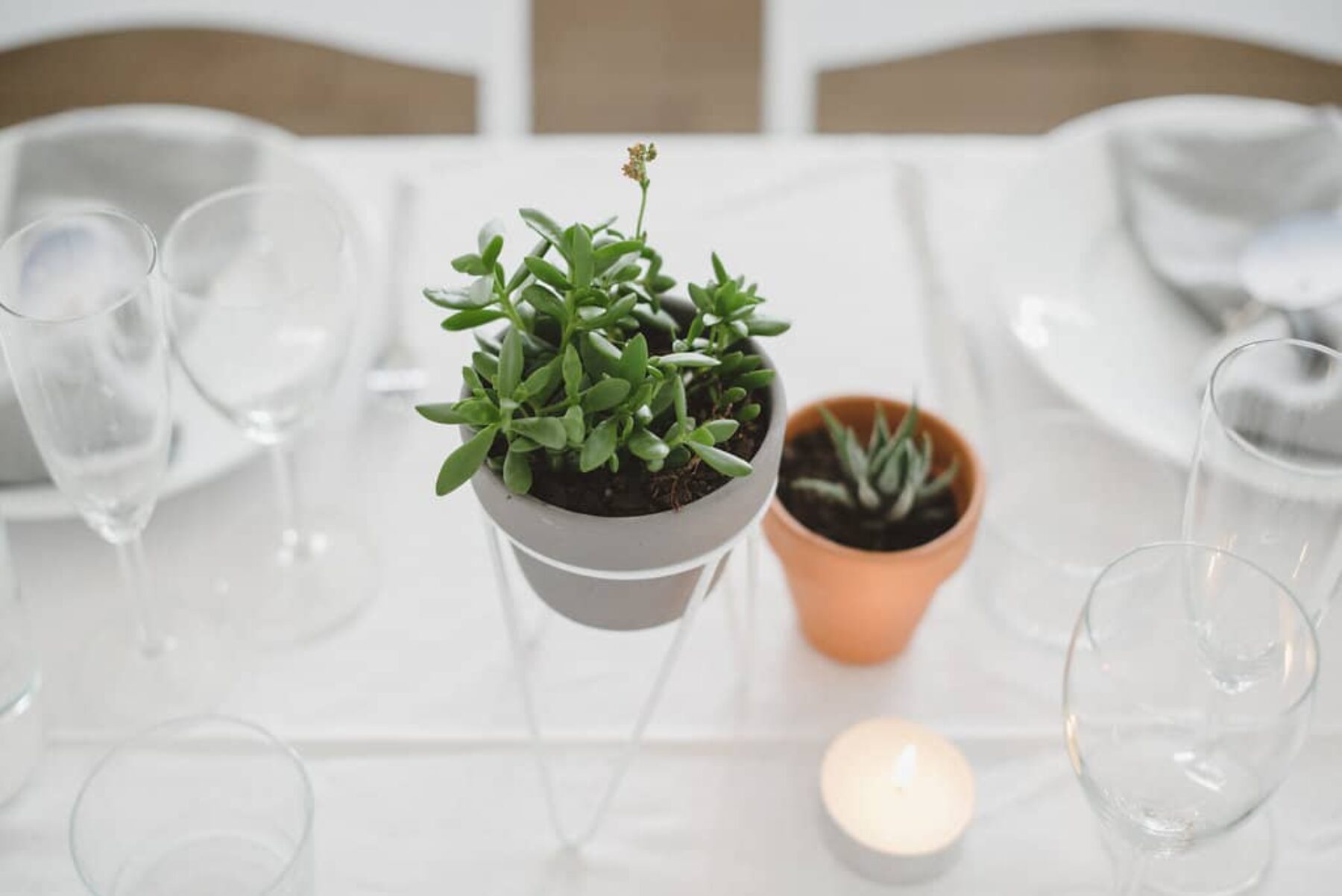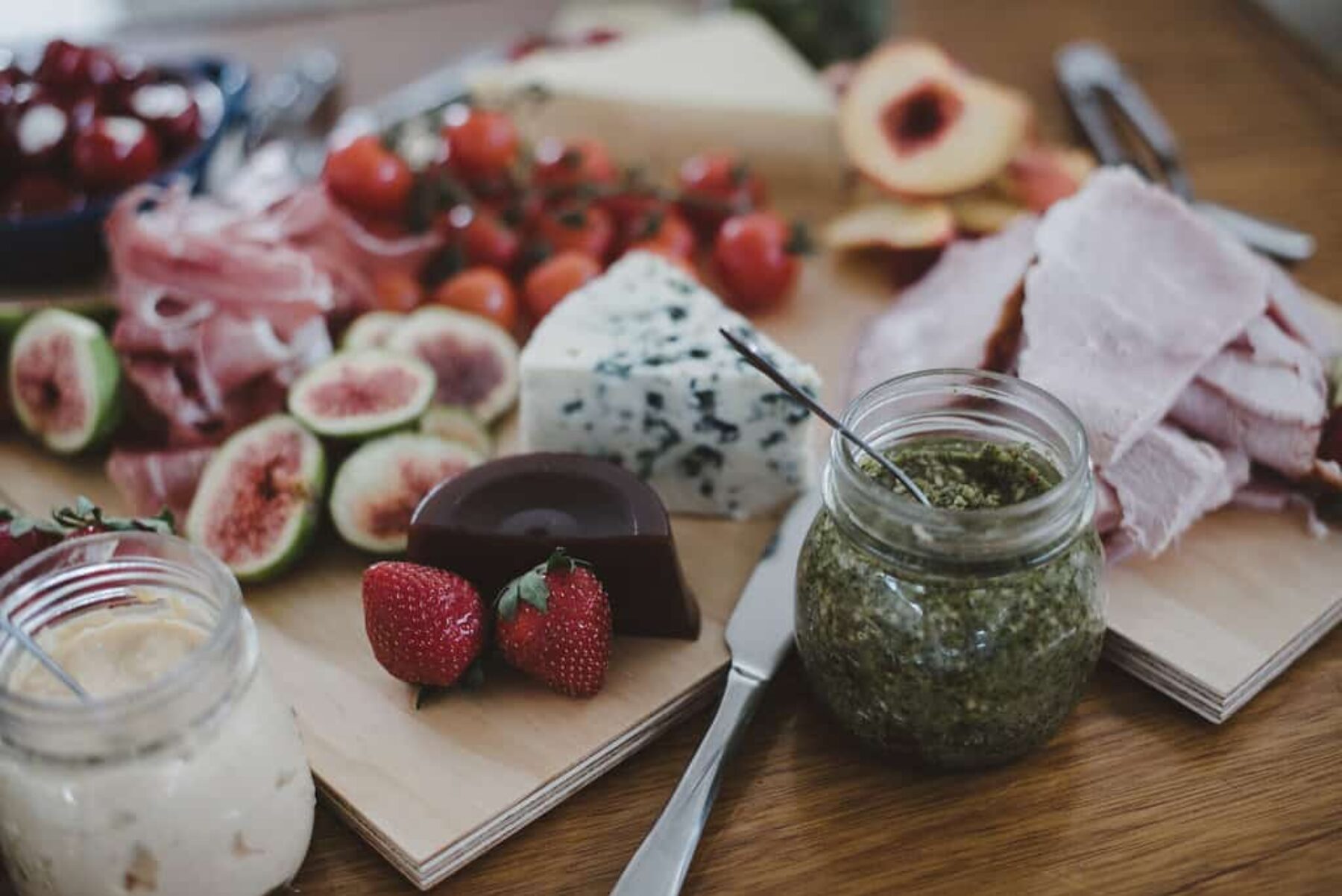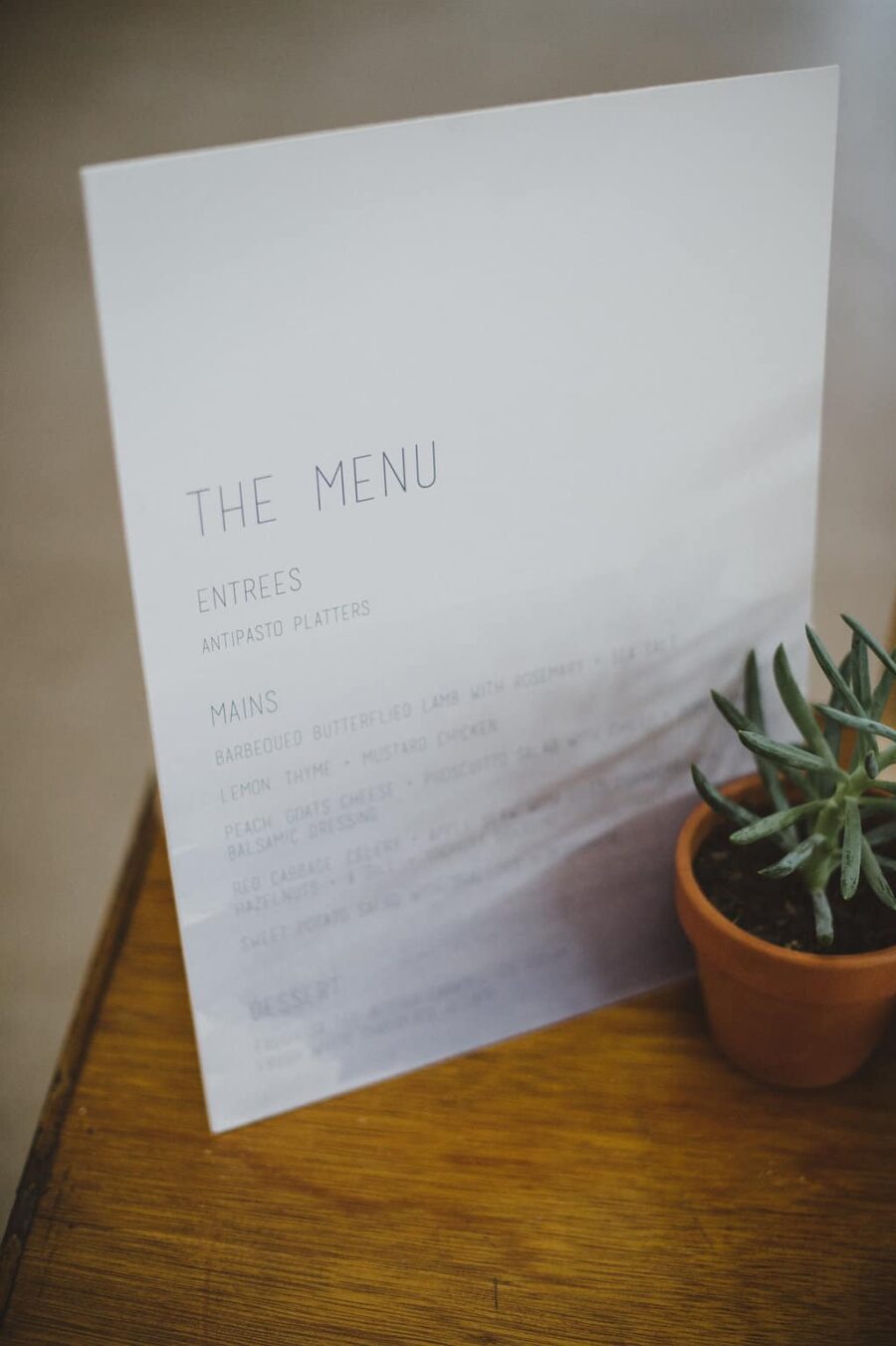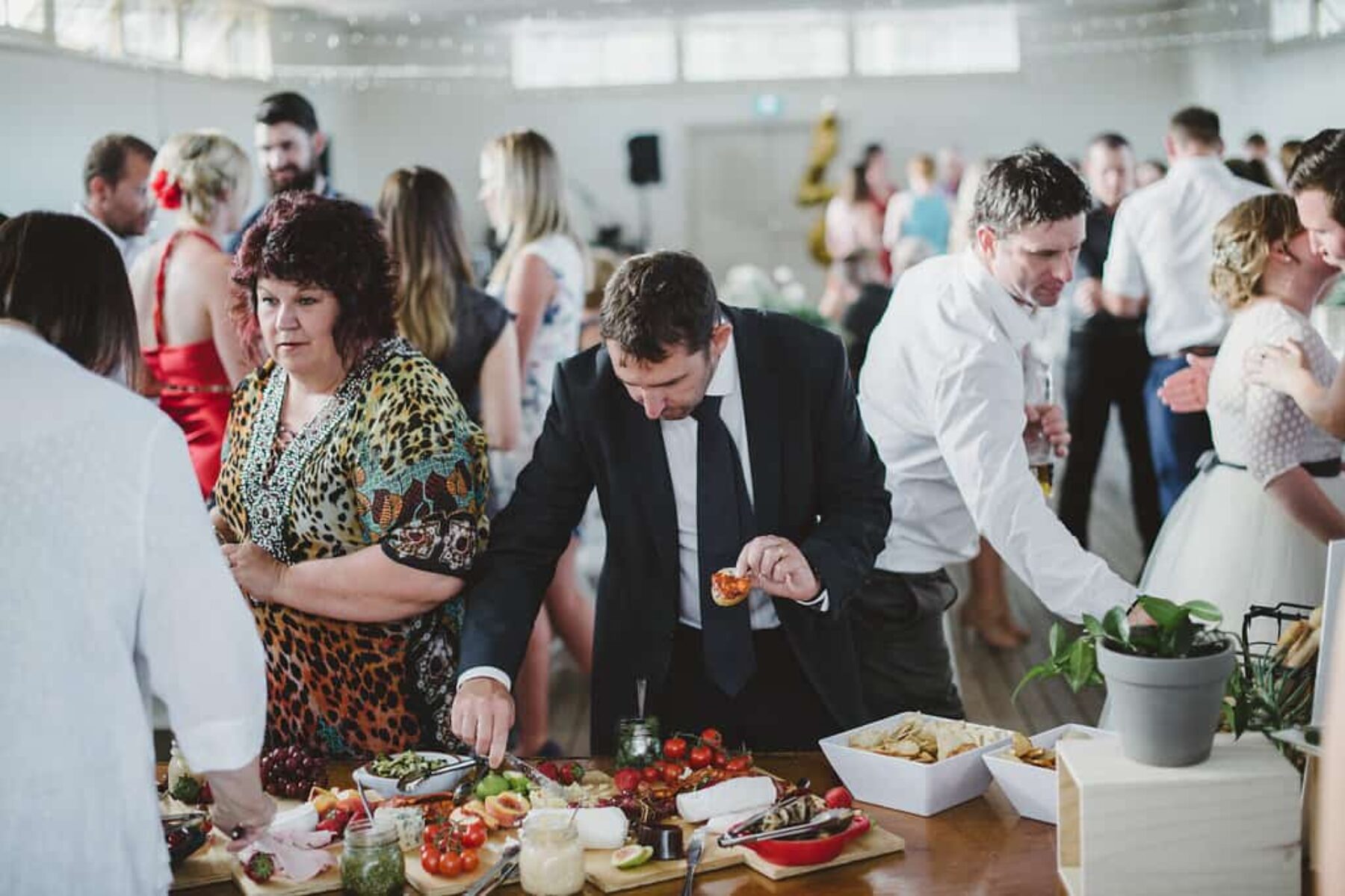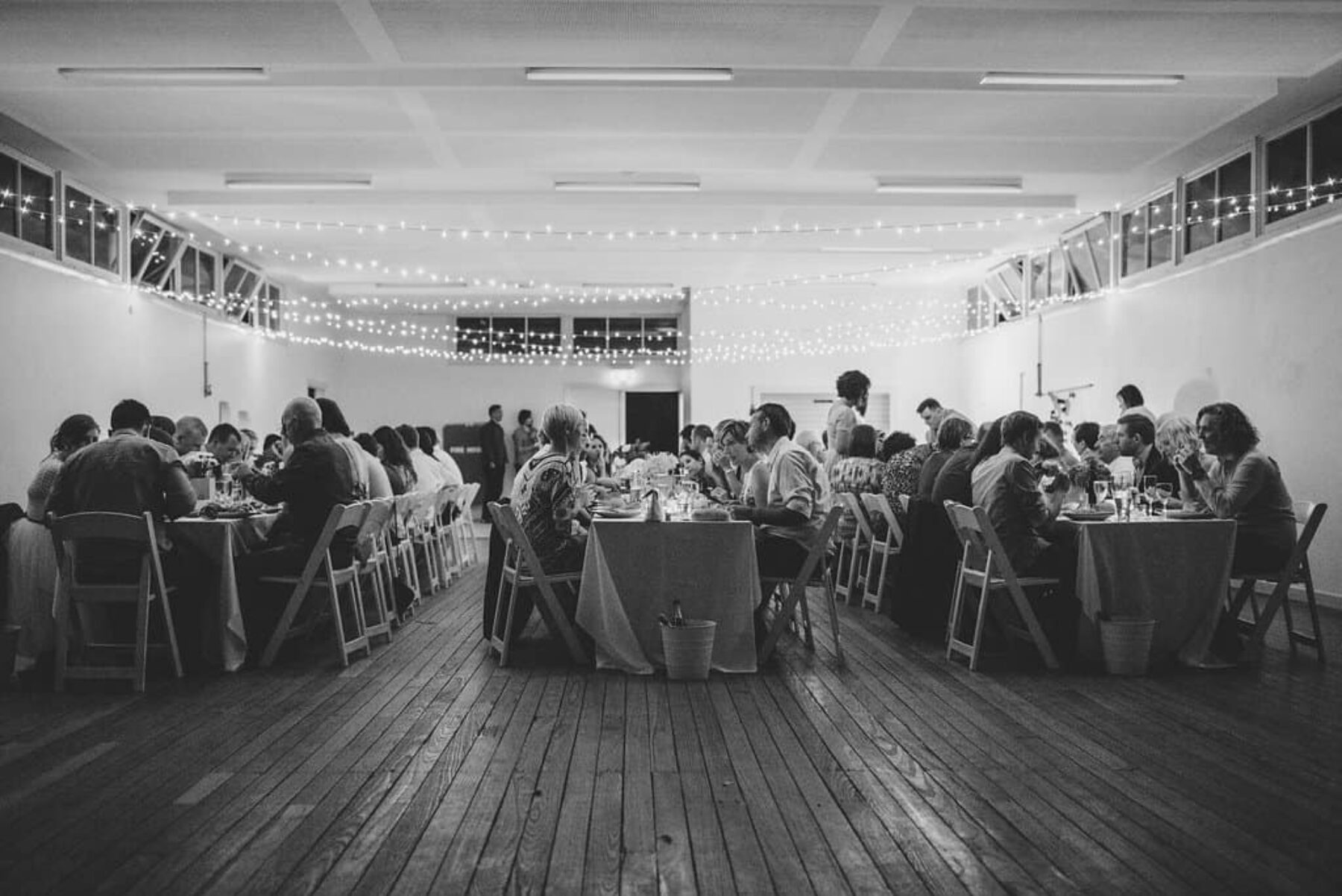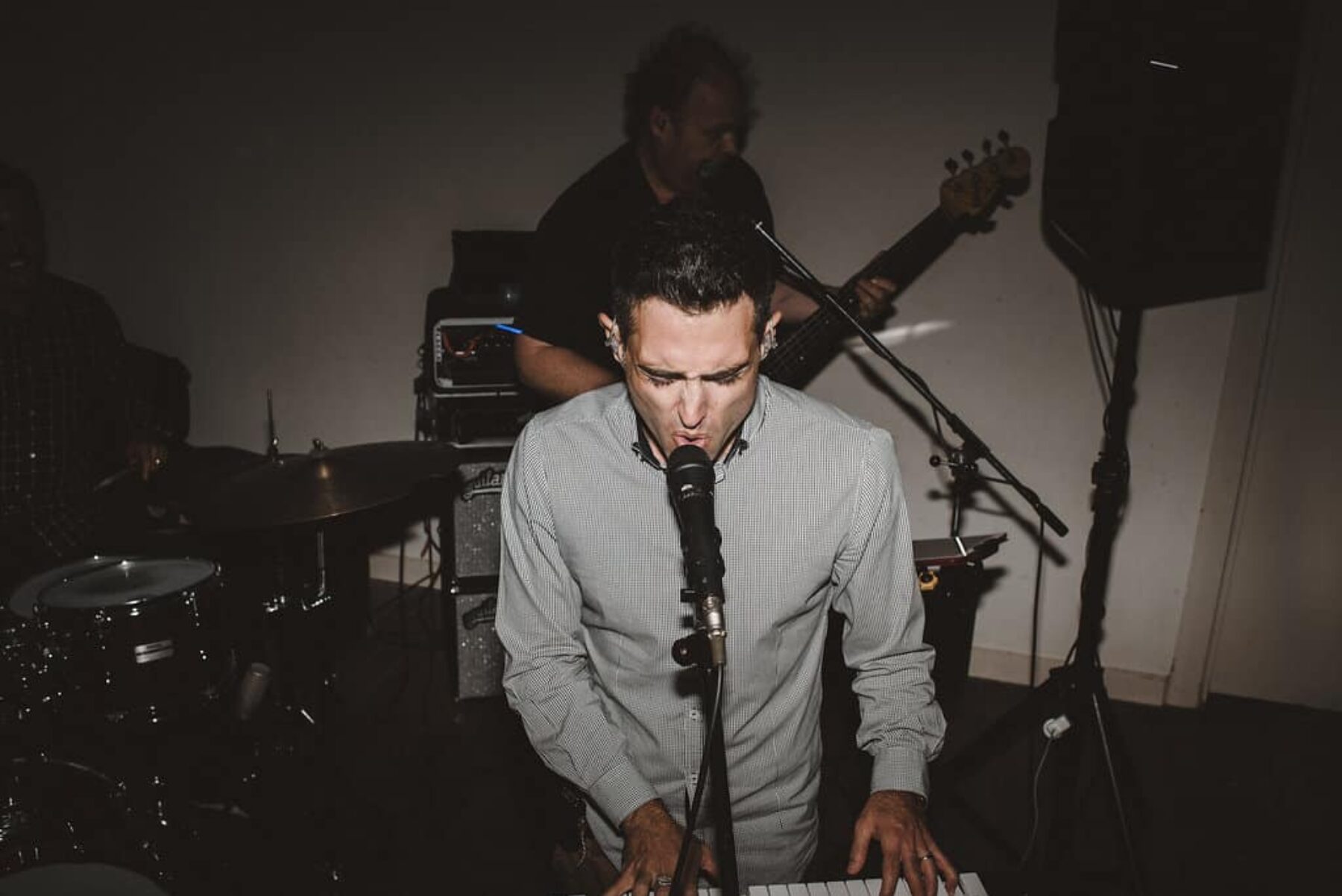 Recent Posts
Well versed in playing host, Marah and Simon graduated from house party to epic warehouse party with…
Having suffered through months of drought, it could only be a good omen that the heavens finally opened on Chris'…
After toying with the idea of a destination wedding, Georgia and Adam opted instead to keep things closer to home.