Lorenzo & Martin's Loved-up Shoot at Half Moon Bay
With the recent legalisation of same sex marriage in Australia, Tahnee Jade Photography celebrated the milestone by capturing the honest love between beaus, Lorenzo and Martin, in this shoot at Melbourne's Half Moon Bay.
The boys suited up to share some intimate moments by the ocean, enjoying a delectable spread of desserts by Kitty Pimms and a private table for two, styled by JCRC Events. A native bouquet and ties made with dried flowers contrast against the rugged setting of the dramatic Victorian coastline.
Tahnee shares, "The whole shoot was a beautiful experience and we are very much excited about the law passing in Australia so we can shoot many, many more beautiful, happy and oh-so in-love couples!"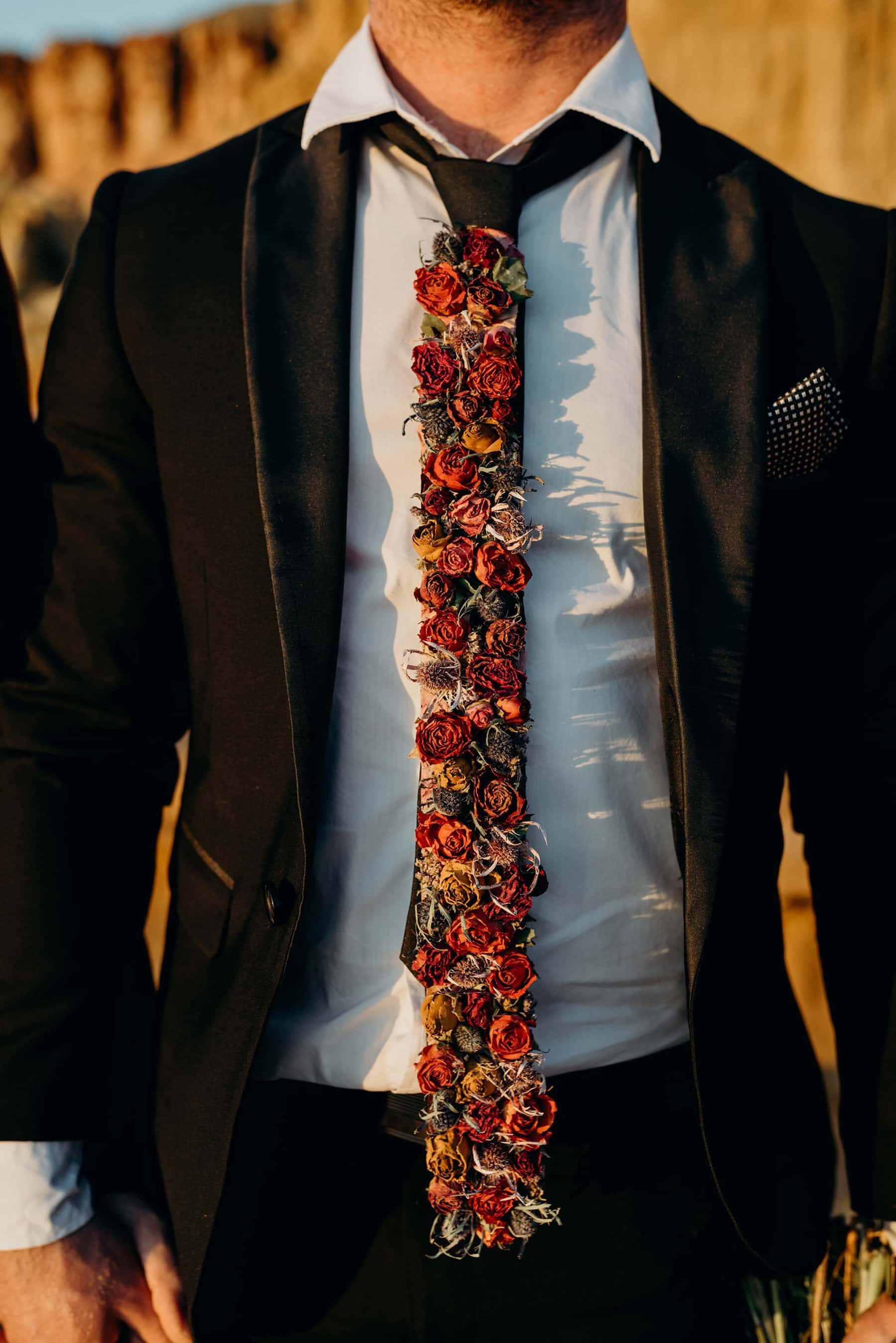 Recent Posts
What do you get when you wed a super creative graphic designer and a talented…
For a perfect example of going with your gut, look no further than Erin and Shaun's big day.
Known for its botanical splendour and industrial warehouse feel, Melbourne venue Glasshaus Inside hosted Lindy…