Myles & Kristelle's Stylish Sydney Wedding at Porteño
Trendy Surry Hills restaurant Porteño was the ideal venue for foodies Kristelle and Myles, and Sydney photographer Damien Milan was on hand to capture every moment of this stylish affair.
"We wanted something unusual that wasn't necessarily a wedding venue," the couple tells us. "When we came across Porteño Events and found out it had only recently become available for private use, we knew instantly it was meant to be."
Once the venue was decided, the rest followed from there, with the restaurant's rustic European charm carried through to the other elements of their day. With a brief of "black tie botanical", stylist Alan McMahon used a canopy of fairy lights, mismatched crystal and brass, and a mixture of ferns, palms, gum leaves and magnolia leaves to accentuate Porteño's distinctive style.
Kristelle and Myles' advice to couples planning a wedding is to stop second-guessing their decisions and go with their original instinct, and also to consider postponing the honeymoon until a little while after the big day. They explain, "We had a few days off after the wedding and had a mini moon staying near the beach, but we went on our proper honeymoon a month and a half later. It was really nice to spread out the good times and have something else to plan after the wedding."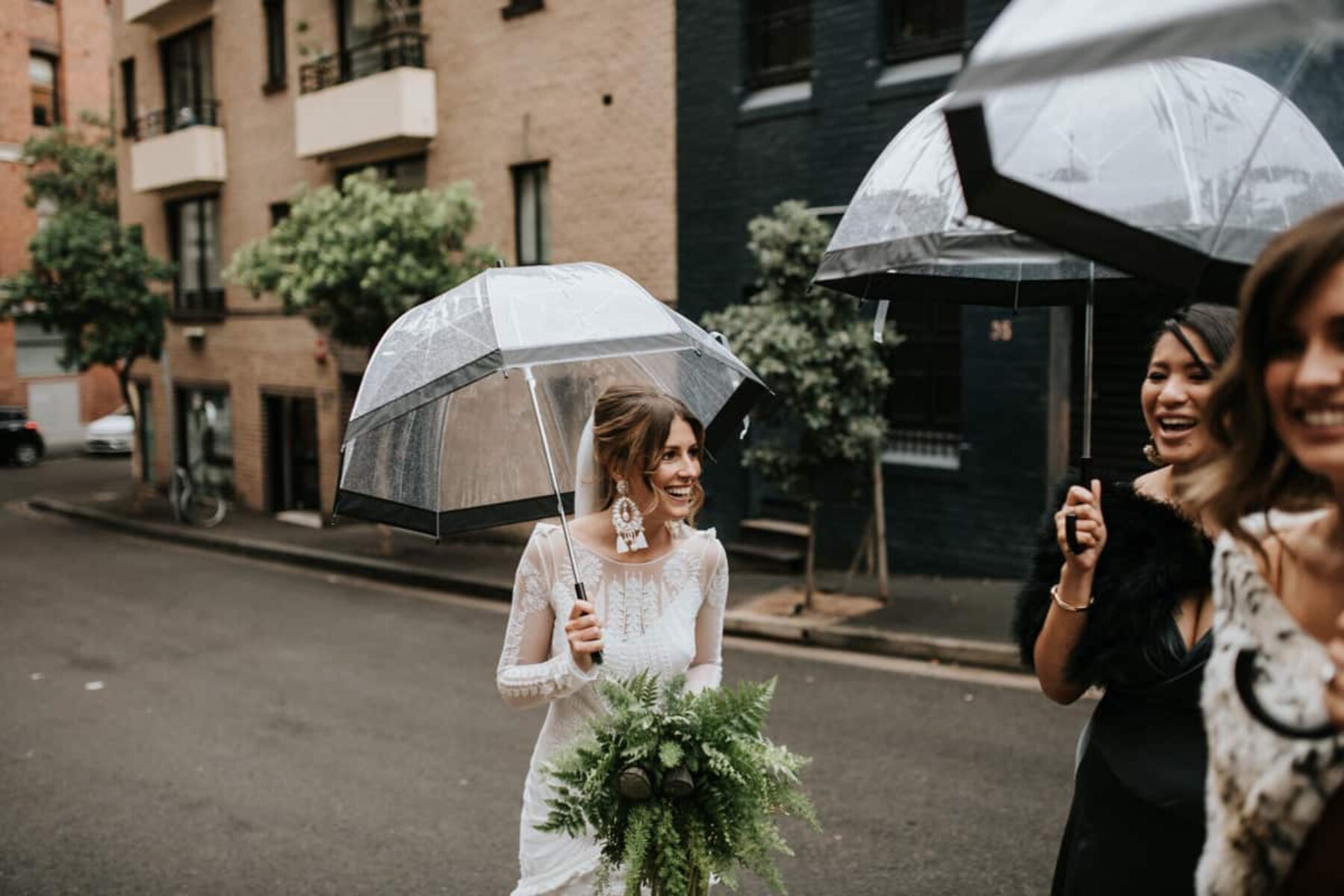 Recent Posts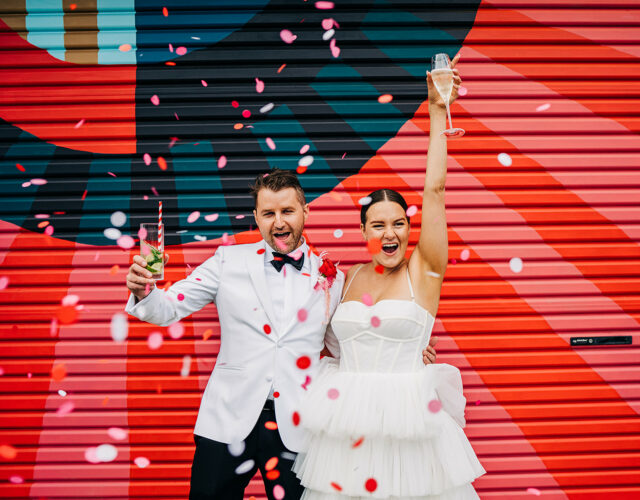 In the heart of the city, a tale of serendipitous love unfolded between Madi and Tim, two accountants…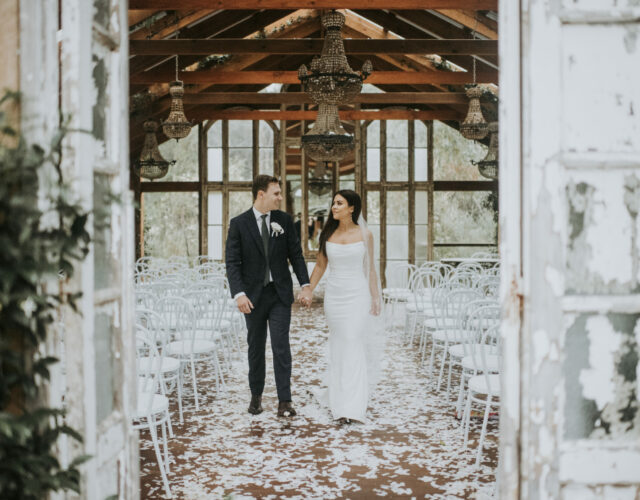 In the serene embrace of The Woods Farm, Jervis Bay, on the 14th of May 2022, Hugh and Felicity tenderly…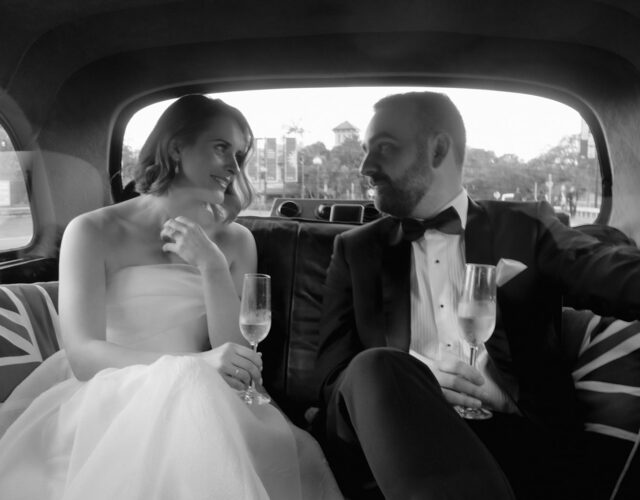 In the bustling cityscape of Sydney, the story of Mariia and Matthew unfolds – a romance that transcends…