We know a bunch of you will be suffering a post-Splendour hangover this morning, which is why we're keeping the party going with ten of our favourite Splendour-esque festival weddings.
Encapsulating the bohemian spirit with a love of nature, friends, live music and wild dancing under the stars, the wedfest is – in our humble opinion – the perfect way to celebrate the love and union of two souls. So allow us to cure your post-festival blues with all the tipis, bonfires flower crowns and good vibes you can handle!
Brittany & Bronson
Captured by lens legend Oli Sansom, Brittany and Bronson's tipi wedding in Port Douglas had us spellbound. Brit was a bohemian babe in Yaki Ravid with layered accessories from Teeki and Lost Lover. See their day in full here.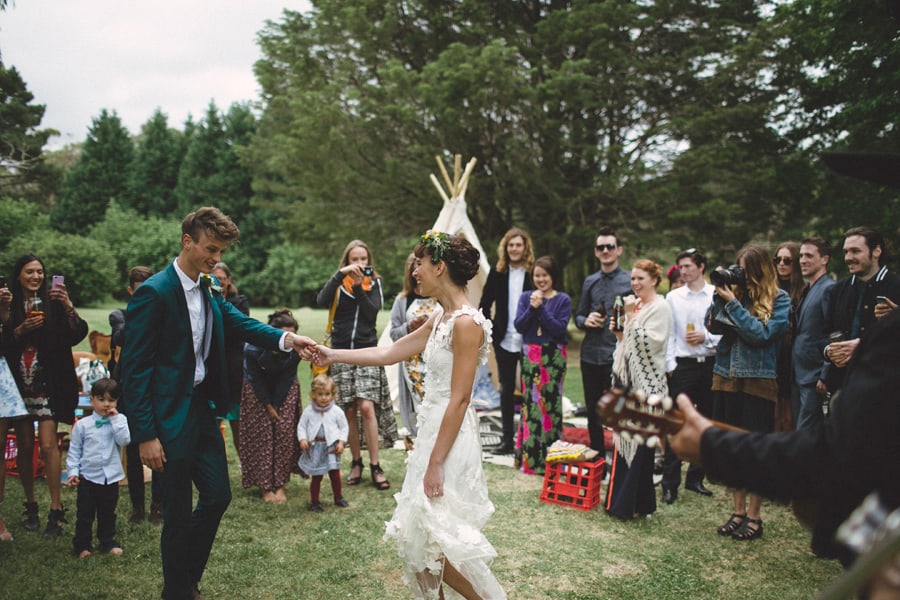 James & Chloe
We always know to expect big things from James Frost, but James and Chloe's day is a particular favourite. Set at the stunning Montrose Berry Farm, their Mexican fiesta wedding was layered with colour and quirky details. Catch it in full here.
Jolie & Jerem
With the Gold Coast hinterland as their playground, Jolie and Jerem shaped their wedding around the pastime that brought them together – bike riding! Their 100 guests rode wedding-pimped bikes to their forest reception, and Shane Shepherd captured the magic here.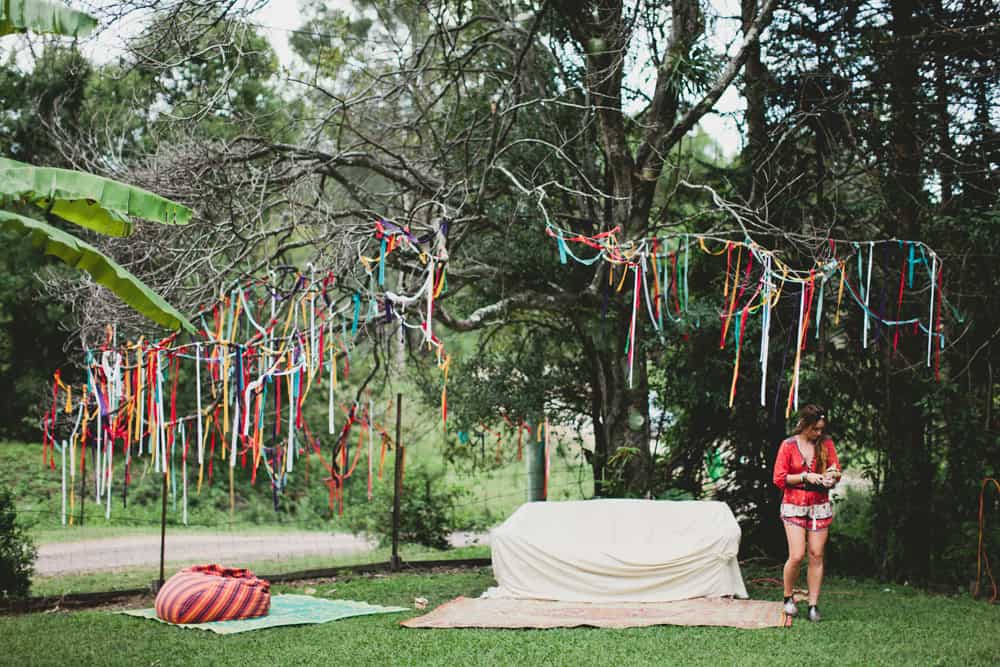 Louisa & Stephan
Louisa and Stephan transformed their own front yard into a Moroccan-inspired bohemia for a wedding complete with Bedouin tent, Marrakech lanterns and floating feathers aplenty. Luke Going was behind the camera that day and you can see it in full here.
Daniel & Elyssa
Playing out in the Yarramalong forest, the wedding of Daniel and Elyssa was captured by Newcastle photography duo and Nouba faves, The Robertsons. The styling details are gorgeous and the joy between these young lovers even more so! Catch it in full here.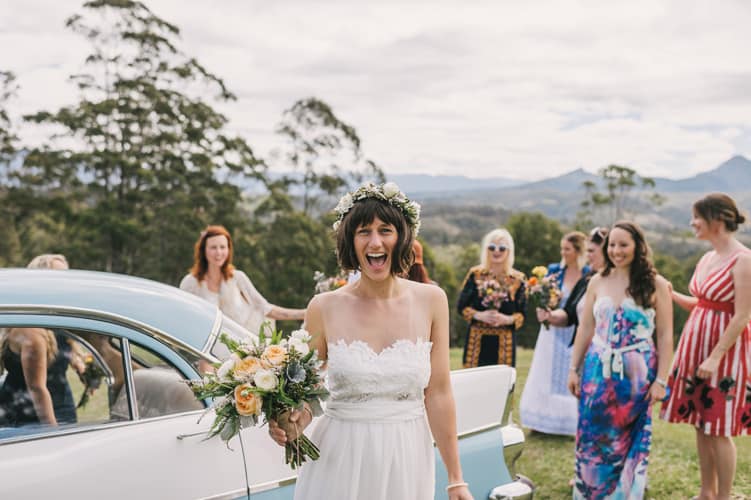 Nell & Steve
The pure joy of Nell and Steve's Byron Bay wedfest stole our hearts from the get go, and who better to document such a smile-laden day than Mr glass-half-full himself, Todd Hunter McGaw? Catch their free spirited farm wedding here.
Polly & Jamie
A dawn wedding, cleansing river swim, floral wreath workshop and colourful processional comprised Polly and Jamie's wedding. Captured by Nina Claire, see their spiritual affair here.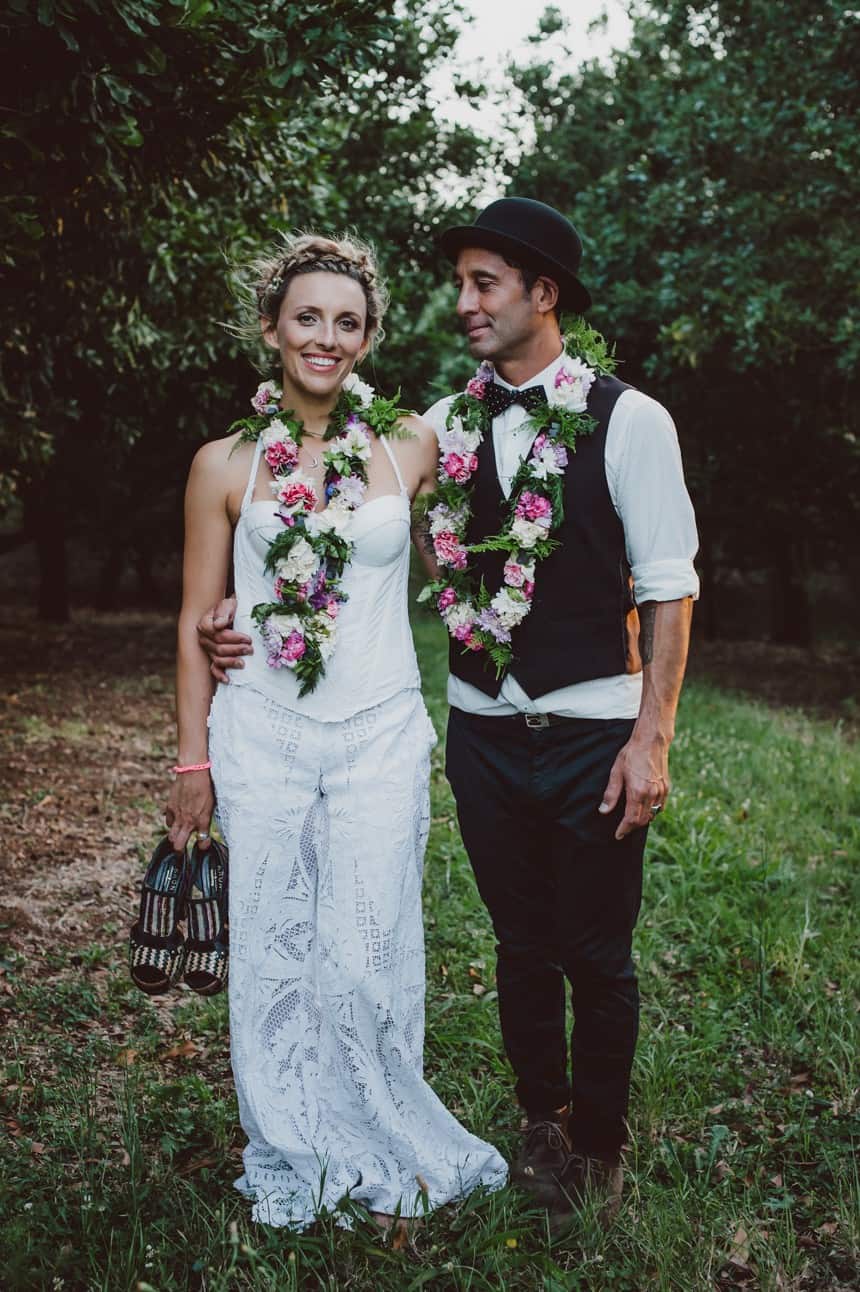 Tiff & Terepai
One day wasn't enough for Tiff and Terepai, who celebrated their wedding over a three day weekender in blissful Byron Bay. She Takes Pictures He Makes Films captured their free spirited affair, which you can see in full here.
Brice & Leah
Captured by D'Art Photographie, Brice and Leah's backyard affair evokes bonafide bohemia. Complete with ethnic rugs, tipis, food trucks, a fire pit a one very handsome wolf, you can see the their stunning day here.
Jess & Ed
An army of willing helpers makes a DIY backyard wedding a whole lot less daunting, and Jess and Ed's tribe really came through. Captured by Sarah Jean, their Perth celebration was awash with handmade personal details. See it all right here.
Credits
Header image The Robertsons | Other images Various as cpationed |
Recent Posts
Easing into their wedding with brunch at a local café before heading to their Ooi House Airbnb…
Six years after being introduced by friends, Tom & Libby tied the knot at VIC's luxurious French-chateau style mansion…
After their wedding venue pulled the pin just 24 hours before Chris and Jac were set to say I Do…