An Italian Lavander Haze: Casey & Christian's Wedding
When we first met Casey & Christian, it was evident that they were in the lavender haze – a term coined in the '50s, meaning being encompassed in a loving glow. Interestingly enough, lavender played a big role in their wedding, as Casey simply adores the aromatic plant. They both work in music – Christian is the co-founder of one of the biggest entertainment companies in Australia, Untitled Group, while Casey works as the Director of Marketing and Customer Journey. Their love for music and all things creative inspired them to curate a celebration where heritage and inspiration took centre stage.
"…we wanted to select a unique venue where we could build our wedding from the ground up — and that's what we did! From the chairs to the bars, napkins to cutlery – everything was carefully selected & curated to form our dream wedding."
Christian planned the ultimate engagement, which took Casey by surprise. Mainly, Christian was going away for a "golf weekend", but as soon as he left the door, Casey got a text to check the mailbox. Inside, she found a letter with lavender on top, inviting her to a very special weekend. A driver came an hour later and took her to the idyllic Dandenong Ranges, one of Casey's favourite places. Once she arrived, she saw Christian on one knee holding Casey's great-grandmother's ring in an expanse of lavender.
Their wedding took place at Lavandula Swiss Italian Farm, a 100-acre farm (enriched with Casey's favourite plant) that dates all the way back to the 1860s. Guests were welcomed by the sweet aroma of the Italian cypress trees, along with the sweet sound of jazz by Seani in the gardens where the ceremony took place, followed by the grand marquee where the couple hosted the reception. 
"Italy is our favourite place in the world and holds a special place in our hearts, it's because of this, our brief was "Modern Italian". "
Apart from the haze provided by the purple fields, heritage was of crucial importance for both Casey and Christian. Christian is Italian, and Casey is Jewish, so they wanted both of their cultures and traditions to be honoured. Choosing the venue was pretty easy since the venue exuded rustic Italian glamour. Furthermore, they were married under a chuppah, a traditional canopy that is symbolic of Jewish weddings, representing the new home they'd create together. After a passionate kiss and a stomp on the glass, Christian & Casey were officially married! 
After the beautiful ceremony organised by the expert team at Luna Events, the guests were ushered to the grand marquee, where they were treated to an hour of Italian-themed cocktails and a cheese wheel pasta station provided by Damm Good.  
"…the highlight was at the beginning of the reception when all of our guests danced the Jewish horah then straight into Italian dancing where we were lifted on chairs and thrown through the air – something we will never forget for the rest of our lives."
After a spectacle of an entrance, everyone sat down for antipasto, followed by heartwarming speeches by the maid of honour and both sets of parents. And the feast didn't stop there – endless bowls of pasta, roasted lamb, and delicious chicken cacciatore gave their celebration a true Italian character, which is what is exactly what they were aiming for. Once the guests were treated to a culinary experience beyond compare, the dance floor opened, and it wasn't empty until the end of the night.
Since they share a deep passion for music, Casey and Christian's selection of music was curated with the finest attention to detail. The ceremony started with the jazz legend Gregory Potrer's "If Love is Overrated", followed by Etta Jame's "At Last", which served as the song for Casey's entrance. Once Dario G's "Sunchyme" played, everybody was on the dance floor, forming a traditional Jewish Horah with some Italian classics in the mix. Finally, they chose "Just The Two Of Us" by Bill Withers for their first dance, where the couple's love mesmerised everyone present.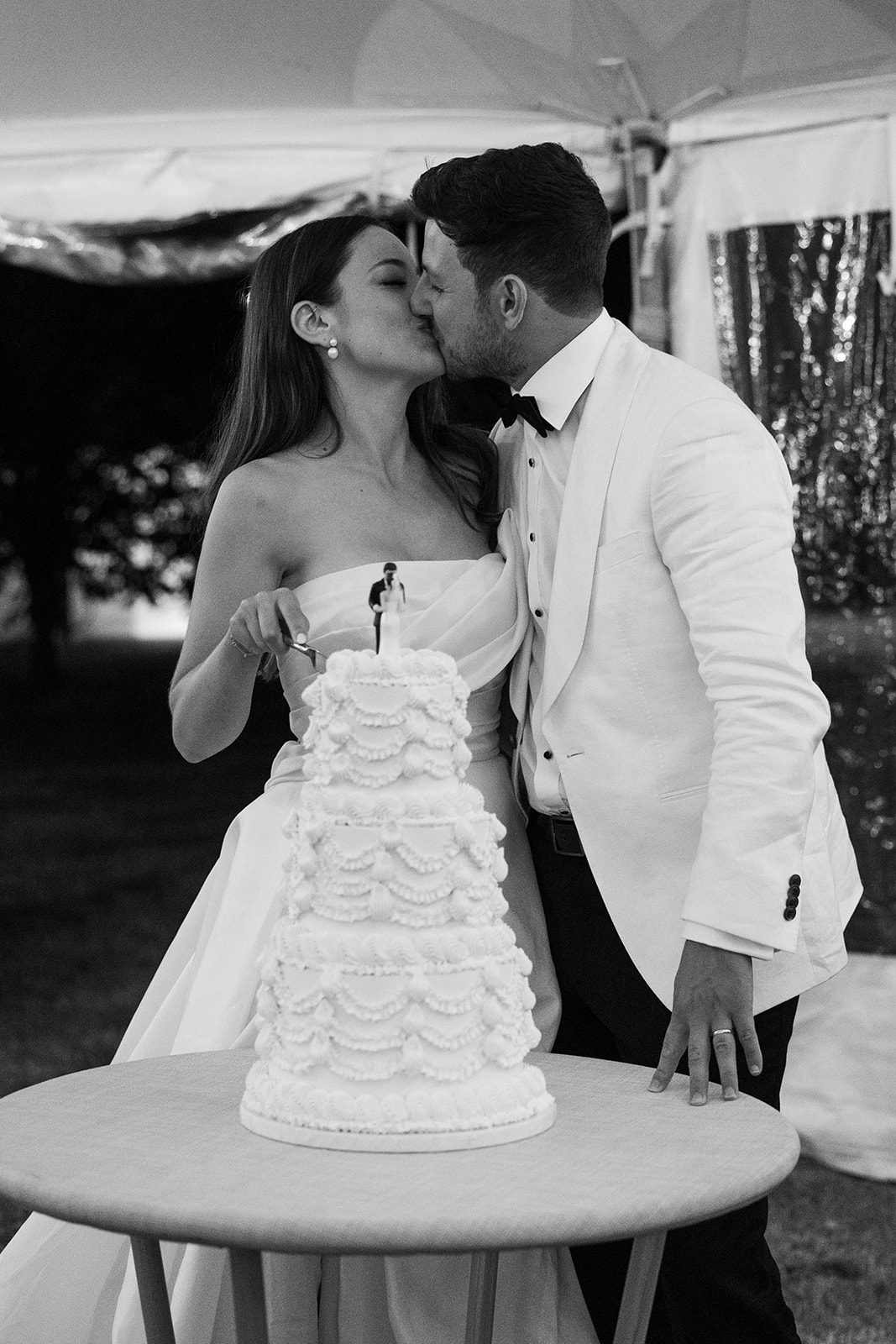 Towards the end of the night, everyone was treated to Italian gelato and sorbet, providing a sugar rush that inspired unforgettable dance moves. Finally, their photographers, Alex Drewniak & Ashlea Caygill, as well as their videographer, Enamoured Iris made sure that everything was captured down to the tiniest detail.
Before we go, Casey & Christian wanted to share a few words of wisdom for all future couples celebrating their wedding.
"Enjoy every moment. From the planning through to the day itself, everything goes so quickly and before you know it, it's all over… So, enjoy every moment!"
Recent Posts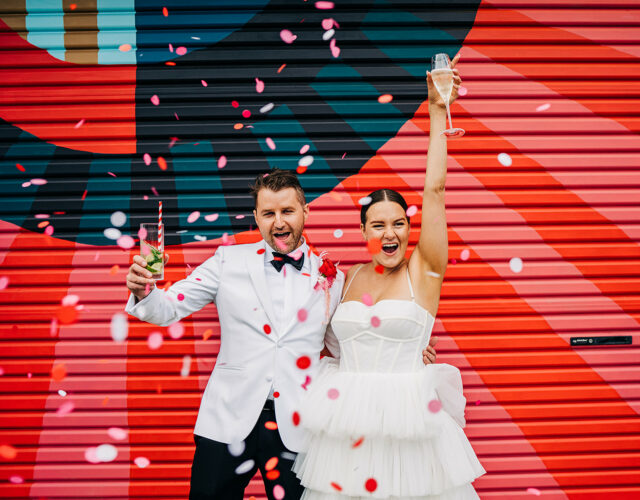 In the heart of the city, a tale of serendipitous love unfolded between Madi and Tim, two accountants…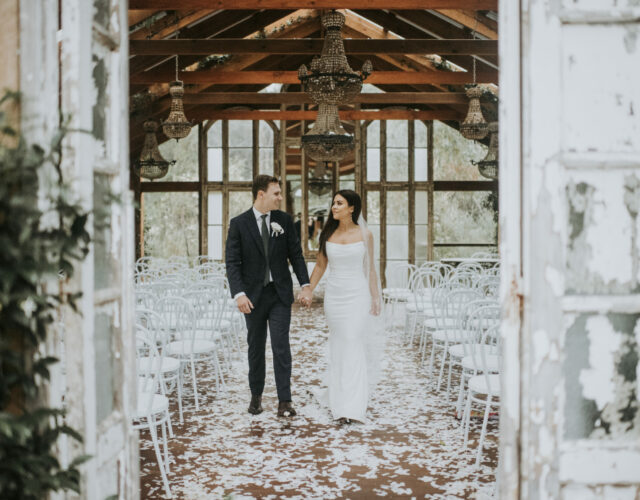 In the serene embrace of The Woods Farm, Jervis Bay, on the 14th of May 2022, Hugh and Felicity tenderly…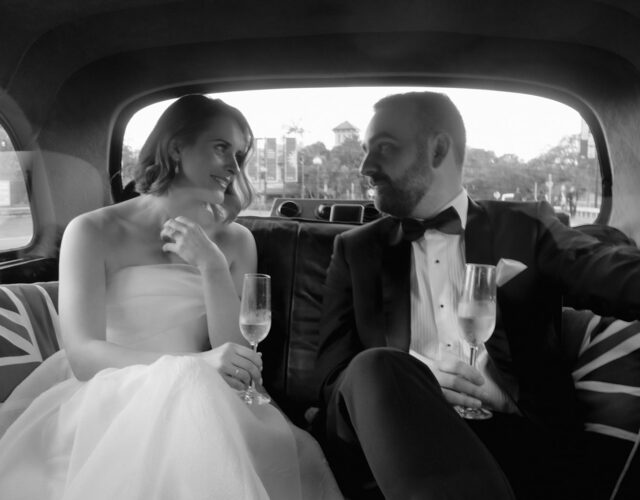 In the bustling cityscape of Sydney, the story of Mariia and Matthew unfolds – a romance that transcends…