Clemen & Jacob's Byron Wedding
If you do not believe in movie-like love stories that can completely sweep you off of your feet, we are just about to debunk your misconception. Clemen and Jacob are one of those couples who "clicked" the moment they met, or as they like to describe their experience – "when you know, you know". It was on a fated trip to Vegas that this Canadian man and Australian woman fell head over heels for each other. Given their unbelievable love story, the anticipation of beginning their new life chapter together was uncontrollably ascending. Their wedding was more about simplicity and delicate details rather than grandeur and spectacularity. However, it was, without a doubt, an unforgettable day with tons of emotional moments.
Simplicity at Its Finest
Both Clemen and Jacob agreed they did not want any excessiveness and extravagance on their special day. The ultimate goal was to keep everything as simple as possible. Jacob stated that they were not bothered about the venue as much – "we would have organised it in our backyard if we could". These words clearly portray two people who are driven by the passion for being together, disinterested in tailoring their celebration to meet others' expectations. The couple's sole aim was to share their true love and immense happiness with the people they love and cherish the most. 
The party included no seating arrangements, no sophisticated 3-course dinners, and most importantly – no major worries. An open bar, pizza, gelato, and a great musician with her guitar were more than enough for a memorable, extraordinary party!
Chic Attire 
Despite their strife for simplicity in every aspect of their celebration including their attire, they still managed to achieve a stunning look. Clemen wore a Rachel Gilbert short white dress with chic puffy sleeves, hanging off the shoulders combined with a pair of Jimmy Choos, or as Jacob calls them, "wedding choos". Her appearance was complemented by a pair of A.B. Ellie earrings and a beautiful Signet Circle ring. 
Jacob, on the other hand, opted for a more casual combination of a checked blazer and a white shirt from P.J. Johnson paired with a nice grenadine tie from John Henric. Their appearances blended in perfectly with the surroundings, and there is probably not one thing they would change about this day. 
Ceremony at the Secret Garden Byron Bay
The couple chose Secret Garden Byron Bay for both their ceremony and reception. This is a venue characterised by stunning cacti gardens and heavenly tranquillity, which make it an idyllic place for remarkable celebrations, such as the one of Clemen and Jacob. 
Their ceremony included subtle floral arrangements that acted as a type of wedding arch. Despite the fact that they devised the majority of the decor on their own, the place still looked inexplicably magical. The ceremony was conducted by Jacob's friend, who flew over from Canada to make their wish come true. The couple crowned their otherworldly love most intimately, exchanging their vows in a harmonious ambience surrounded by 30 of their closest friends and family members. 
Breezy Reception 
The reception took place at the same venue where hours were spent talking with friends and family, eating, laughing, and dancing. The same stunning floral decor was used, accompanied by intimate candlelight and lanterns, a fire pit to roast marshmallows and Polaroid-style cameras were available to capture the reception. An open bar and unlimited pizza and gelato, and the sound of some nice tunes playing in the background were everything this lovely couple needed to commemorate the most unforgettable day of their lives.
Photography by Wanderer and the Wild 
As they stated, the wedding would not be as successful and special if there had not been for Chantel and Wanderer and the Wild. She captured all of the memorable moments so Clemen and Jacob could have a lifelong memento. The couple was truly impressed by her work, stating, "She took great pictures without being intrusive, easy to work with and delivered quality work very quickly". According to them, she was an easy pick because they felt enchanted by her work from the moment they laid their eyes on it. 
Words of Advice 
Clemen and Jacob are one of those couples who are willing to take the risk and devise a genuinely unique event. Given the fact that they tied the knot in a unique way, their advice is certainly really valuable. They both agree that a wedding should represent the couple's personality and that you should not fear to show people who you really are – "do what you feel is right for you, and don't let external pressure push you one way or the other"! 
Recent Posts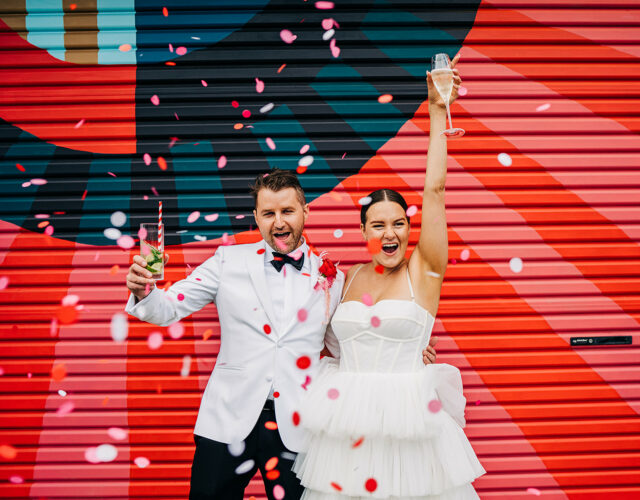 In the heart of the city, a tale of serendipitous love unfolded between Madi and Tim, two accountants…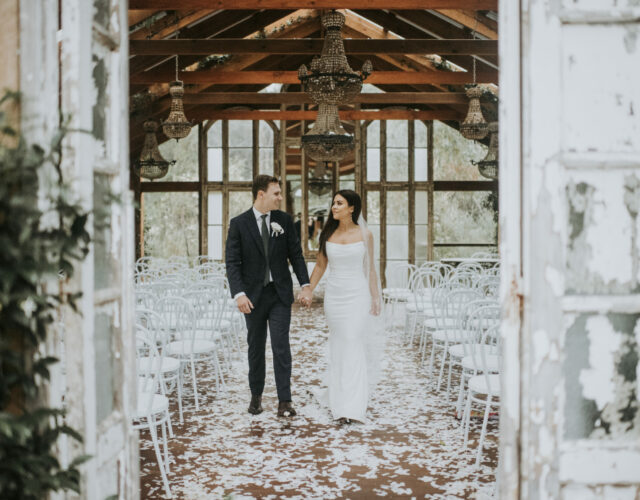 In the serene embrace of The Woods Farm, Jervis Bay, on the 14th of May 2022, Hugh and Felicity tenderly…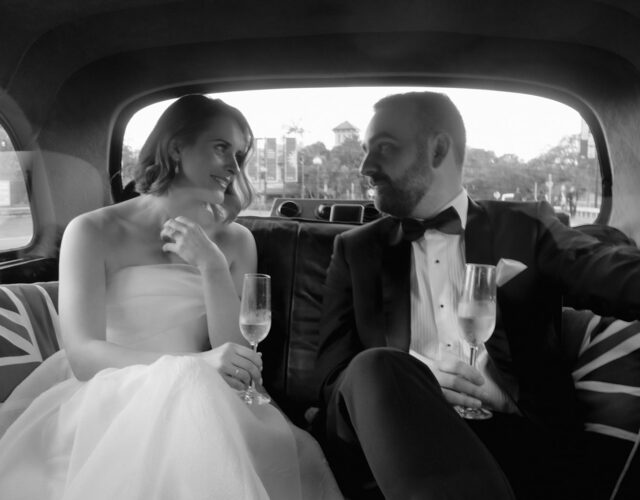 In the bustling cityscape of Sydney, the story of Mariia and Matthew unfolds – a romance that transcends…