James & Claire's Eclectic Camping Wedding
"Don't be afraid to throw out conventions willy nilly" advises today's non-traditional bride, who arrived at the aisle with groom and guests in-tow in a ragtag processional at Wiseman's Ferry. James and Peter from All Grown Up Weddings came along for the ride to capture the day's eclectic shenanigans.
Flanked by friends supporting a homemade bunting bower, Claire and James made quite the gorgeous pair; the bride wearing a "simple, comfortable and grown-up" Rhonda Hemmingway dress and the groom in MJ Bale. Claire's bridesmaids donned mismatching floral party dresses, while a Liberty of London cotton print shirt was the common thread tying the groom and his men; the group having gone to Shirt Bar to get measured up over whisky and hijinks.
The inspiration for the day was a loose theme of "Australian and English nostalgia from the 1950s and 60s," says Claire "with a summer camping, country town fair kind of feeling." Both lovers of nature, an outdoor setting was a must, and the couple unexpectedly found their dream location at Outdoor Adventure Camps. "The family who runs the place were new to hosting weddings, but this wasn't evident in their professional, organised and flexible approach to our wedding," recall the pair, who were delighted to have every weird and wonderful request granted and be unburdened by a pesky curfew.
And so the party continued into the wee hours. Having eaten their fill of delicious food from Hatrick Catering, the crew "stamped and wiggled" to the sounds of Green Mohair Suits and toasted marshmallows around the campfire. Of course, the festivities were adorned in many a DIY detail, the couple having made nearly everything from scratch with the much-appreciated help of loved ones. Clair tells me "we were deeply touched by how much people gave of their time and resources to show us their love and support."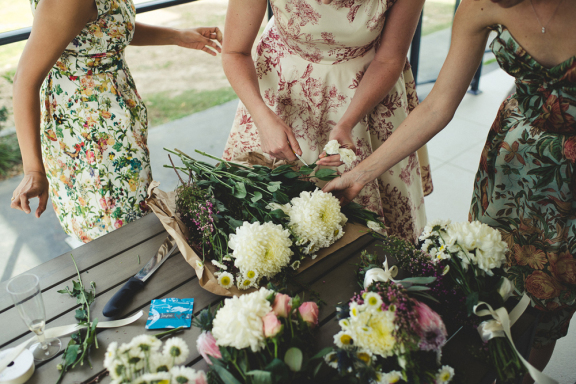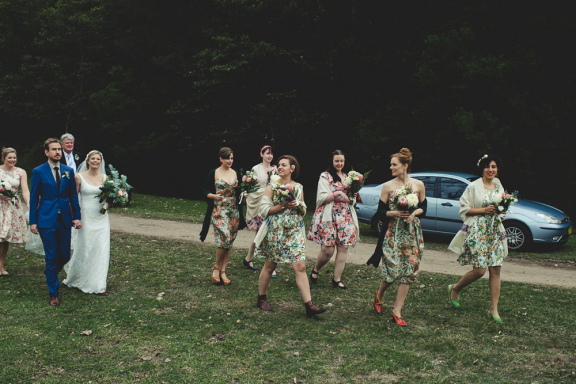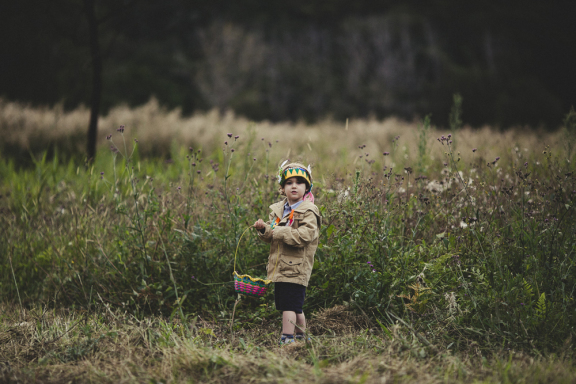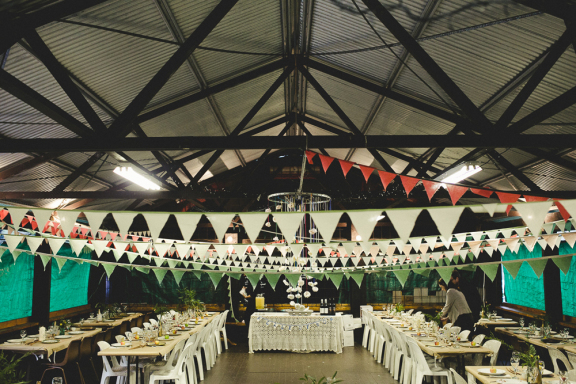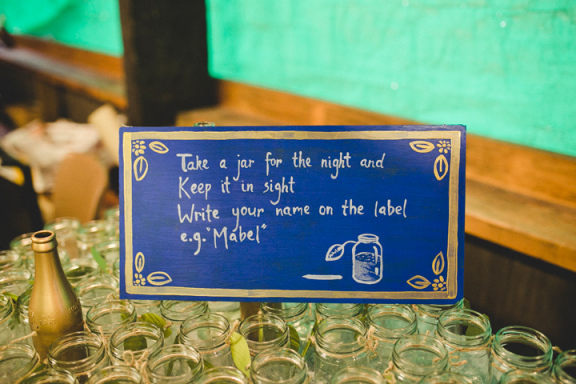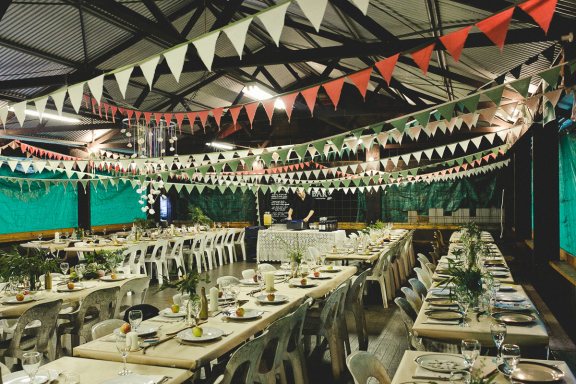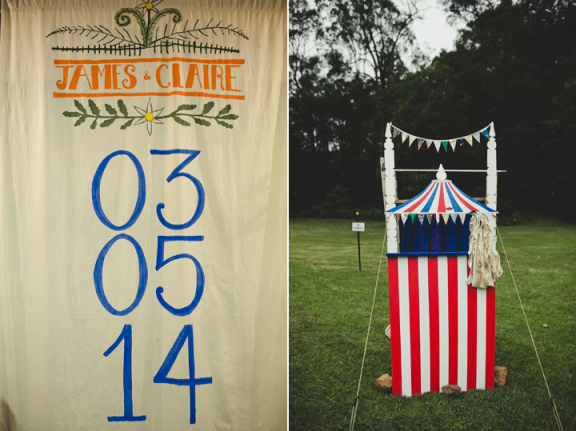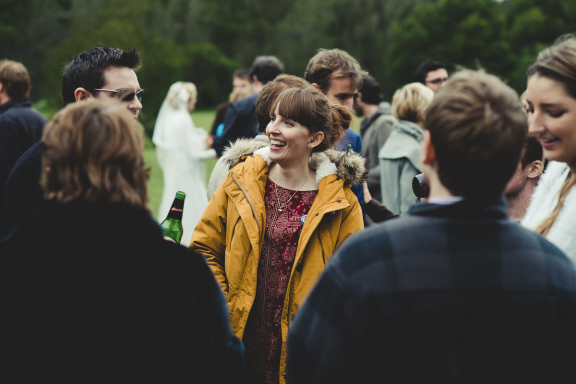 Photography: All Grown Up Weddings | Bride's dress: Rhonda Hemmingway | Bridesmaids dresses: various | Groom's suit: MJ Bale | Groom's shirt: Liberty of London and Shirt Bar | Rings: Zoe Pook | Hair: Bruce Packer from Miracles for Hair | Makeup: Martha B. Browshaping | Venue: Outdoor Adventure Camps | Celebrant: Anita Oates | Flowers: Piccolo Pear | Catering: Hatrick Catering | Band: Green Mohair Suits
Recent Posts
Having suffered through months of drought, it could only be a good omen that the heavens finally opened on Chris'…
After toying with the idea of a destination wedding, Georgia and Adam opted instead to keep things closer to home.
Audley Dance Hall was originally built during the Second World War to host dances for soldiers on…