Elegance, Heritage and a Dash of Modernism: Emily & Milos's Wedding
Sometimes, the love of your life may be standing right across from you – say, at a bar?
This is precisely how the story of Emily & Milos began on one July evening, just two strangers hanging out with their friends, unaware that they would be saying "I do" to each other a few years later. Since Emily is an architectural photographer and Milos works in property development, they realised they had much in common, so their connection was instantly natural. One sneaky kiss, a text from an unknown number with a Serbian flag emoji, and months of practising the correct pronunciation of the name "Milos" led to a relationship that is truly one for the books.
After three years of dating, Milos proposed to Emily at the breathtaking winery Polperro in Red Hill. Interestingly enough, even before the proposal, this place was significant for both of them, especially for Emily. Just as they started dating, he took her to the winery for dinner, and she thought – hoped, actually – that Milos would ask her to be his girlfriend. To her surprise, this question never even popped up! After a while, Emily confessed her disappointment, resulting in an inside joke that's still going strong. Now, Polperro holds a dear place in their hearts as it marked the start of a new chapter for them.
Classic Elegance With a Twist: Emily & Milos's Unique Wedding
Like their effortless connection, the planning for Emily & Milos's wedding followed suit. Emily's love for architecture accidentally led her to Quat Quatta, an iconic Victorian wedding venue in Melbourne, which provided the perfect setting for a night filled with love, fun, and joy.
"We wanted a classic, timeless and romantic theme in keeping with the beautiful Victorian traditional architecture of the venue. But we also wanted to bring in some pops of colour to add more modern and eye-catching elements."
With this in mind, the couple, along with the expertise of Jazmine, their prop hire and stylist, included a palette of reds, pinks and gold in the setting to add a touch of femininity to the majestic courtyard. Additionally, Jazmine also brought in gold cutlery, blush-coloured napkins and vintage candle holders to go along with the Victorian aesthetic of the venue. Florals were also quite important for Emily & Milos, so they had a bespoke flower-arched sculptural piece in front of the dance floor designed by Haily Paige Flowers, which provided vibrancy to the setting.
"The venue is quite traditional and monochrome inside, so we really wanted to bring in some pops of colour and warmth to enhance the modern, romantic, but striking vision."
As for the attire, the couple went along with a timelessly elegant feel interlaced with modern elements. Emily's gown was by Luci di Bella, paired with custom-made shoes by Tony Bianco, which featured sparkles that meshed perfectly with her jewellery. She also wanted "something borrowed", so her veil was a gift from one of her bridesmaids. Speaking of which, Emily's bridal party wore dresses from Bec and Bridge with custom necklines and nude shoes, and she even gifted each of them earrings by Lovisa that matched hers. On the other hand, Milos looked dapper in his tailor-made suit by Arthur Galan, where he also got his shoes and accessories from.

While the couple was more than satisfied with the exceptional service provided by their chosen vendors, they were blown away by the work of their photographer Kirra Jayde Photography and videographer AJR Films. Not only did they make them feel at ease at all times, but they also captured a lot of content, making their unique celebration everlasting.
"Given I am a photographer, documenting the day through photos was really important to me. I had a Polaroid camera for everyone to use at the reception. I also had a disposable camera on each of the wedding guests' tables."
There wasn't a dull moment at this celebration, mainly because Emily & Milos pushed their creativity to bring authenticity to their wedding that's beyond compare. Music was one of the most important elements – they wanted to feature songs everyone would know, regardless of age. Therefore, they featured classics like "I Love You Baby" and "The Way You Look Tonight" by the jazz master Frank Sinatra. Given Milos's Serbian roots, they also included a DJ who played Serbian songs which instantly got the guests up on their feet with their hands together to perform a traditional hora. Furthermore, they even included some famous words like "ziveli" in their menu, which translates to cheers! This went perfectly with the plum-flavoured brandy called Rakija, considered the favourite drink of most Serbs, which was given as a favour.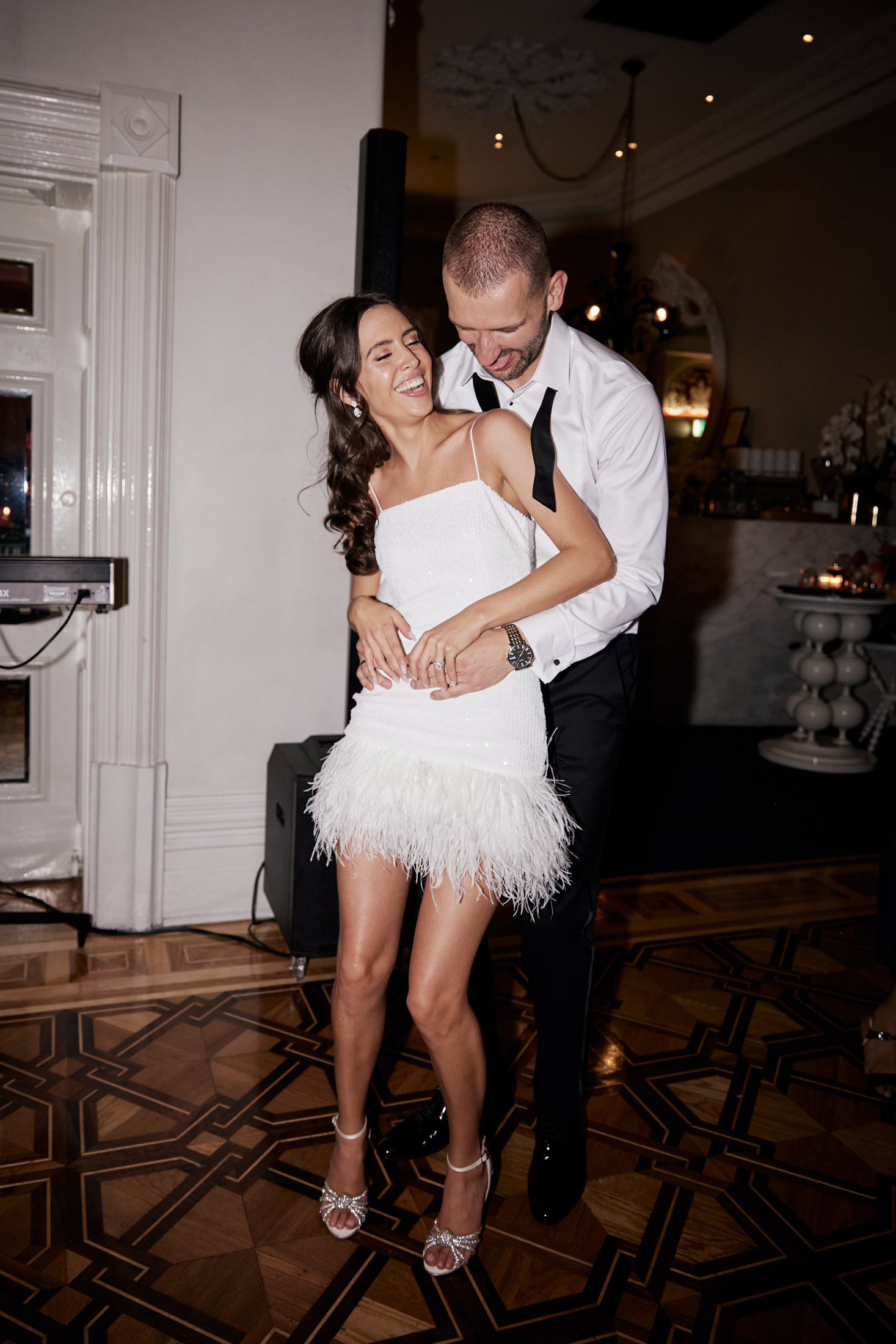 Finally, for all of you soon-to-be-weds, Emily & Milos advise you to take a moment to fully enjoy the day just between the two of you, as you'll soon realise it goes by rather quickly. Because of this, they opted for a first look before their ceremony, which gave them the privacy they needed.
"Have 10 minutes at the reception where you go somewhere private just the two of you to take it all in and savour the moment together, or you could do this when you go off and get some couple portraits."
Ziveli to Emily & Milos's love – we wish you a lifetime of happiness and joy!
Some photos from the church wedding.

Recent Posts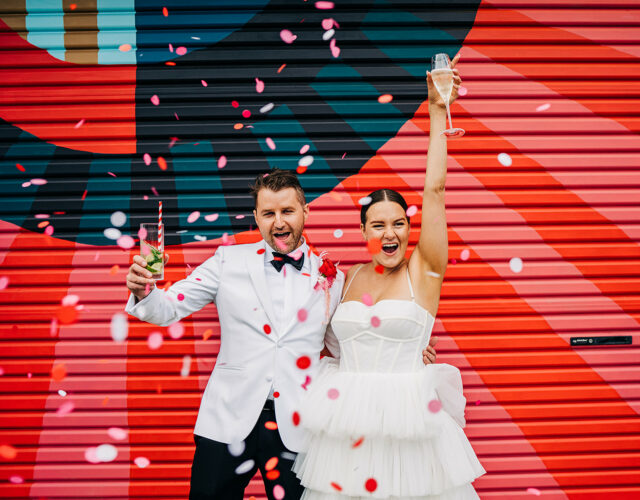 In the heart of the city, a tale of serendipitous love unfolded between Madi and Tim, two accountants…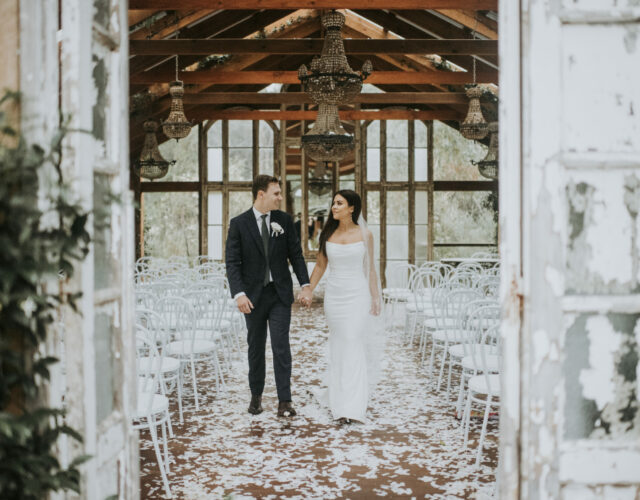 In the serene embrace of The Woods Farm, Jervis Bay, on the 14th of May 2022, Hugh and Felicity tenderly…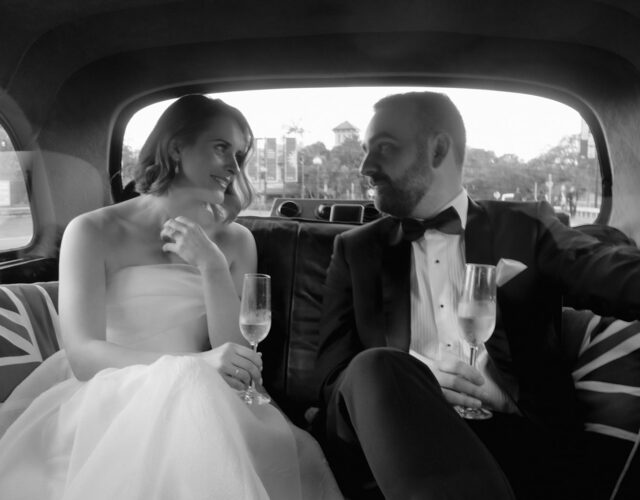 In the bustling cityscape of Sydney, the story of Mariia and Matthew unfolds – a romance that transcends…