Gold + Neon Wedding Inspo at The Triffid
There are plenty of cool places to tie the knot but at the moment, Brisbane's The Triffid takes the cake.
An ex-WWII hangar owned and managed by Powderfinger's bass guitarist, John Collins, the place oozes character and JC has definitely channeled some of his rock 'n' roll edge into the fit-out.
The team at Him & Her Events saw the music venue's potential and pulled together a team to show brides and grooms the kind of wedding they could achieve. With Tennille Fink Photography behind the lens and What She Said Co lending their neon touch, this collaboration was all about individuality with edge.
The already uber cool venue needed little decoration but colourful floristry by The Bloom Collective added a hint of spring to the mix. Ice cream cart connoisseurs Wheel & Spoon brought some extra flavour to the day with combos specifically chosen by the bride and groom, while Hansel & Gretel Cakes supplied a sweet, gilded masterpiece, and we can't go past that midas touch.
The final puzzle piece for the shoot was finding the perfect bride and groom, and we say job well done. Lovers, Trent and Daria are in their element at The Triffid. Trent donned a well-fitted Wil Valor tux, sans tie, while Daria rocked a pink lip and blonde pixie cut (by Blush & Bangs Beauty), with a pared back tea-length Babushka Ballerina dress and feathered bolero. That's it folks – it doesn't get much cooler than that!
Recent Posts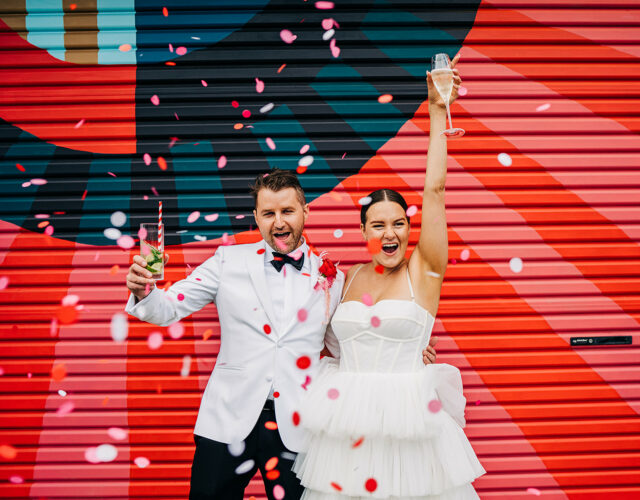 In the heart of the city, a tale of serendipitous love unfolded between Madi and Tim, two accountants…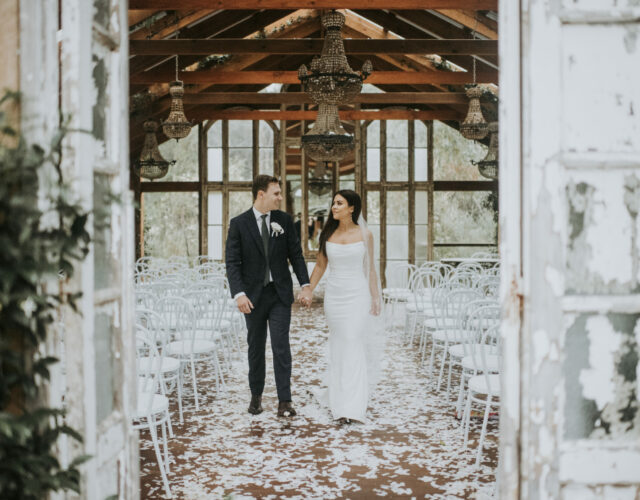 In the serene embrace of The Woods Farm, Jervis Bay, on the 14th of May 2022, Hugh and Felicity tenderly…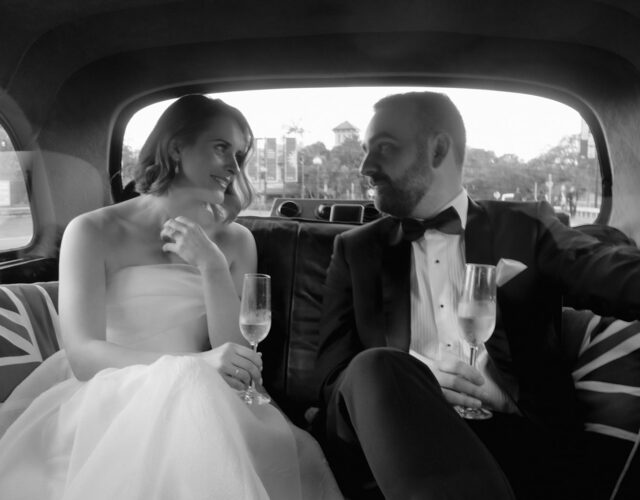 In the bustling cityscape of Sydney, the story of Mariia and Matthew unfolds – a romance that transcends…