Memoirs of Her: A Grace Loves Lace Love Story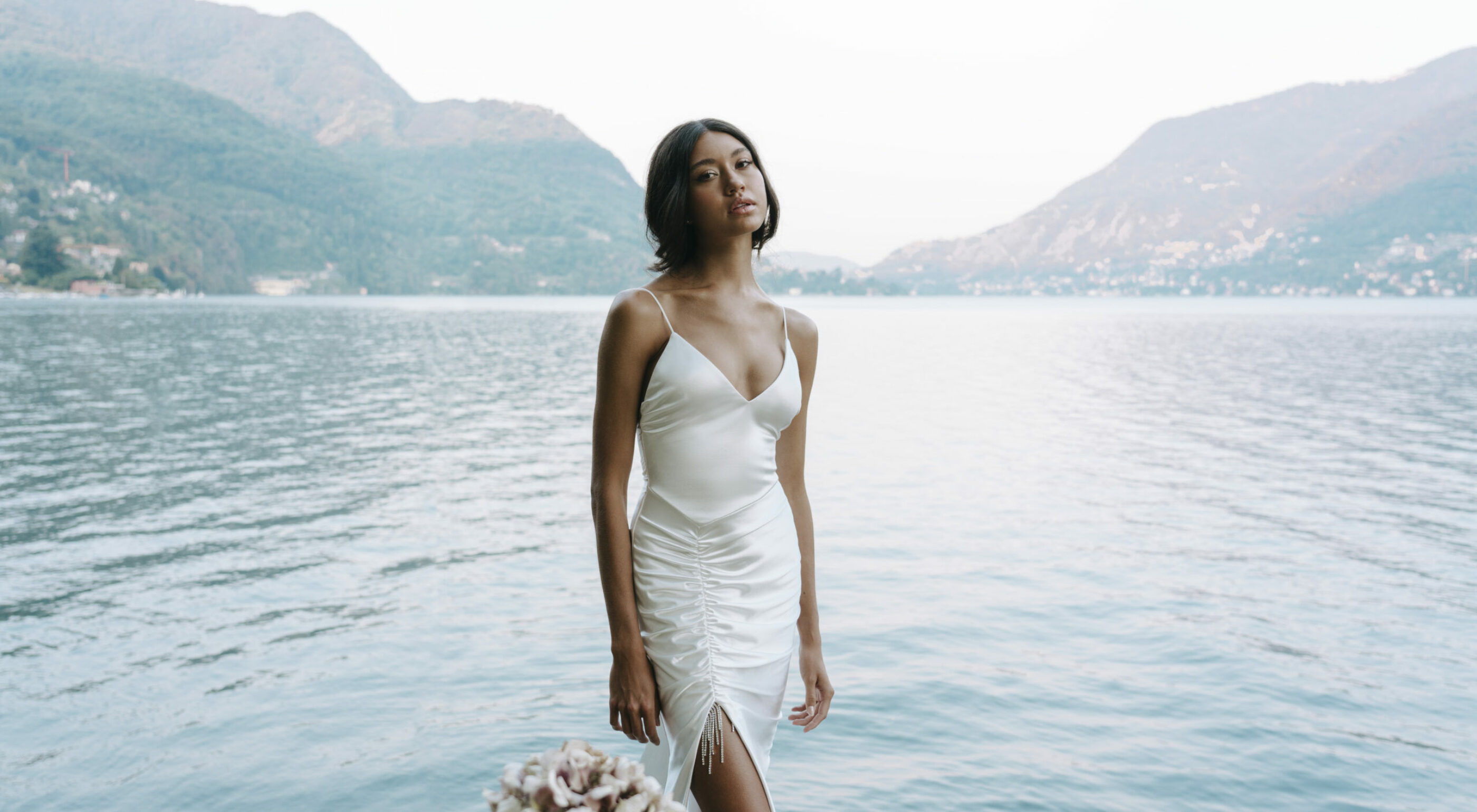 Let's be honest, finding the perfect gown is the most important and exciting part of the wedding planning process! As usual, we love to dabble in bridal couture, worshipping Aussie brands that will unapologetically take your breath away and make you daydream about your perfect dress. So naturally, today, we will showcase one of our absolute favourites – Grace Loves Lace!
Grace Loves Lace is a renowned Australian brand, known for creating bespoke attire for fashion-forward brides. The designs, cuts, styles, and fabric – the brand ensures exceptional quality every time. The bridal gowns are made from the finest European laces and embody immense charm, elegance, and sophistication. Mixing comfort with style, this Aussie brand designs unique, timelessly elegant, and luxe bridal attires. 
Fun fact: Grace Loves Lace is the most pinned brand for bride's apparel on Pinterest! The brand is also known for creating the first bride's dress made for swimming, using an industry-first Lycra fabrication.
Along with the excitement, shopping can also get a bit overwhelming, and deciding what to wear on your special day is a big task. From princess ball gowns to minimalistic chic dresses – Grace Loves Lace has something for everyone. Let's explore their latest 2023 "Memoirs of Her" collection. We bet you will swoon at the beauty and effortless charm of the designs!
Grace Loves Lace 2023 collection – Memoirs of Her
Memoirs of Her is the brand's most adventurous and innovative collection to date. According to them, the gowns crafted under the new collection serve as an ode to creativity, artistry, and authenticity. Inspired by Founder and Creative Director Megan Ziems's appreciation for every woman's natural beauty, the collection is personal and soulful, celebrating perfection in imperfection. These dresses are created with immense love and passion and exhibit a simple yet effortless look. The new collection is composed of eight silhouettes and two intricately beautiful self-embroidered veils that will take your breath away at first sight!
Goldie
This high-neck wedding dress is definitely worth the hype! It is highly versatile and looks modern, stylish, and effortlessly chic. This striking silhouette is made from Satin and adorned with a pleated waist, it will surely help you make an awe-inspiring entrance on your big day. The best part? The pleated design accentuates the waist beautifully. Another WOW factor of this gown is the high leg slit that looks super stunning!
ZSA ZSA
Grace Loves Lace has got you covered if you are looking for a bespoke V-neck gown! The unique feature of this gown is that it is made from luminescent Lycra fabrication with great attention to detail. In essence, the garment exudes immense texture through the bodice ruching design. Perfect for brides who want to wear something unique and stylish on their big day.
Solstice
The Solstice gown shows effortless elegance through the complementary curves and graceful feathered embroidery. This A-line silhouette is adorned with intricate Chantilly lacy details and beautiful tulle drape ruffles to create an amazing multi-dimensional look. The waterfall draping is definitely something many brides would like to go for!
Pierlot
Pierlot is truly a masterpiece created by Grace. The fit and flare of this gown are dreamy, flattering, and timelessly elegant. In essence, the centre leg slit looks stunning! This classic gown is embellished with Chantilly embroidery and hand-appliquéd motif to create a unique artistic effect. Every element of this wedding dress is just so perfect!
Anu
Made from quality silk fabric, Anu demonstrates grace, confidence, and elegance. This long-sleeved dress has all the elements to add the perfect WOW factor to your big day. The asymmetrical back and natural off-the-shoulder design look very flattering. You can use the complimentary diamante brooch that comes along with the bridal gown to add a subtle hint of glamour to your outfit.
La Paz
For all the eco-friendly brides out there, investing in this dress is the BEST decision you will ever make. La Paz is made from 100% eco and iconic 'fan me lace' and features tipped-off shoulders that look timeless and classic. The lace train and shoulder neckline make this gown super unique and chic.
Sienna
Sienna is perfect for brides who wish to create a refined yet modern chic look. Featuring the ultimate blend of style and comfort, this wedding dress channels grandeur, luxury, style, and sophistication. Sienna's plunging back and detailed ruching look so dreamy.
The new collection by Grace Loves Lace features truly outstanding designs, specially tailored to evoke praise from anyone! The collection will also mark the brand's first dip into the metaverse, making GRACE the first brand to offer an exclusive NFT with gown purchase – available only for the first ten customers. Head over to their website right now to purchase the gown of your dreams!
Recent Posts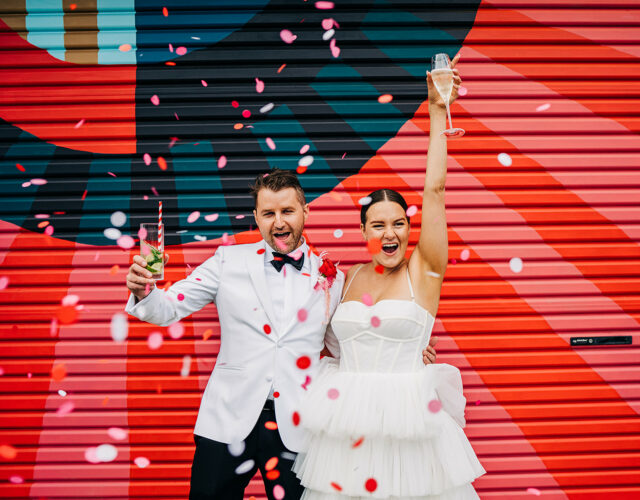 In the heart of the city, a tale of serendipitous love unfolded between Madi and Tim, two accountants…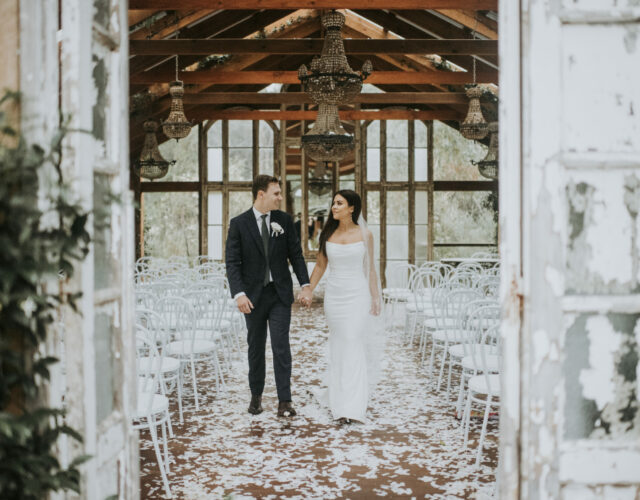 In the serene embrace of The Woods Farm, Jervis Bay, on the 14th of May 2022, Hugh and Felicity tenderly…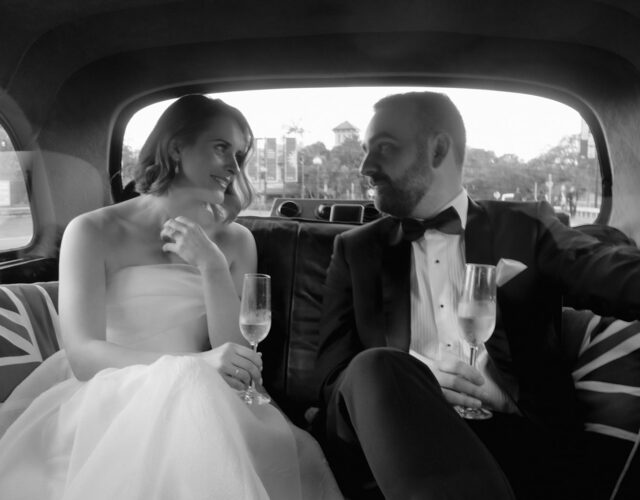 In the bustling cityscape of Sydney, the story of Mariia and Matthew unfolds – a romance that transcends…