Chris & Anneke's Relaxed Townsville Wedding
When your favourite restaurant happens to be perched on the bank of the river, a sunset ceremony followed by a cocktail reception seems a pretty logical choice. Townsville restaurant A Touch of Salt provided the idyllic setting for Chris and Anneke, who took a refreshingly laid back approach to their wedding day.
The couple chose Skye of SB Creative Co. to photograph the day and were overjoyed with the results. "We told Skye that we were very relaxed and just wanted 10 good photos of family and us together. I'm so glad we had this approach because it gave her the freedom to do what she thought would work and we had so much fun sneaking between weird and random locations that we wouldn't have thought of in our wildest dreams. The results brought tears to our eyes! Expectations exceeded, vastly."
With the ceremony and reception in the same outdoor space, the couple capitalised on the the setting sun to create a transition from one event to the other. Anneke explains, "We hoped to let the outdoor location on the river do most of the work for us in setting the mood. By the time we'd done a round of hugs and kisses with our beloved 70 guests, it was dark and time to eat, drink and celebrate."
Rather than micromanaging their vendors, Anneke preferred to choose a strong team and provide a loose brief – a technique she recommends. "That way, rather than stressing over whether something is exactly how you told someone you wanted it, you'll just think 'it's beautiful!' You'll find lots of surprises and exciting moments in your day instead of stressors."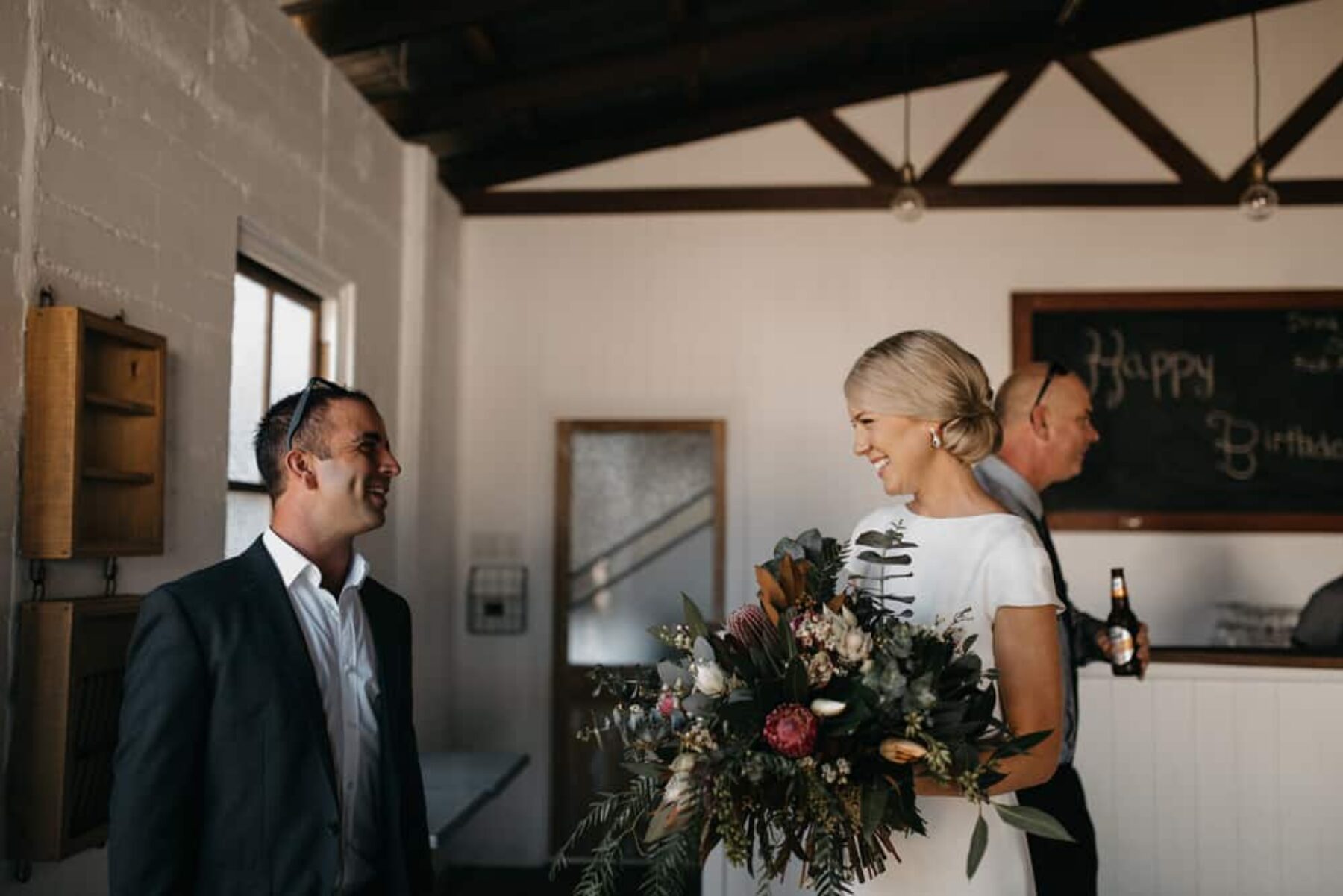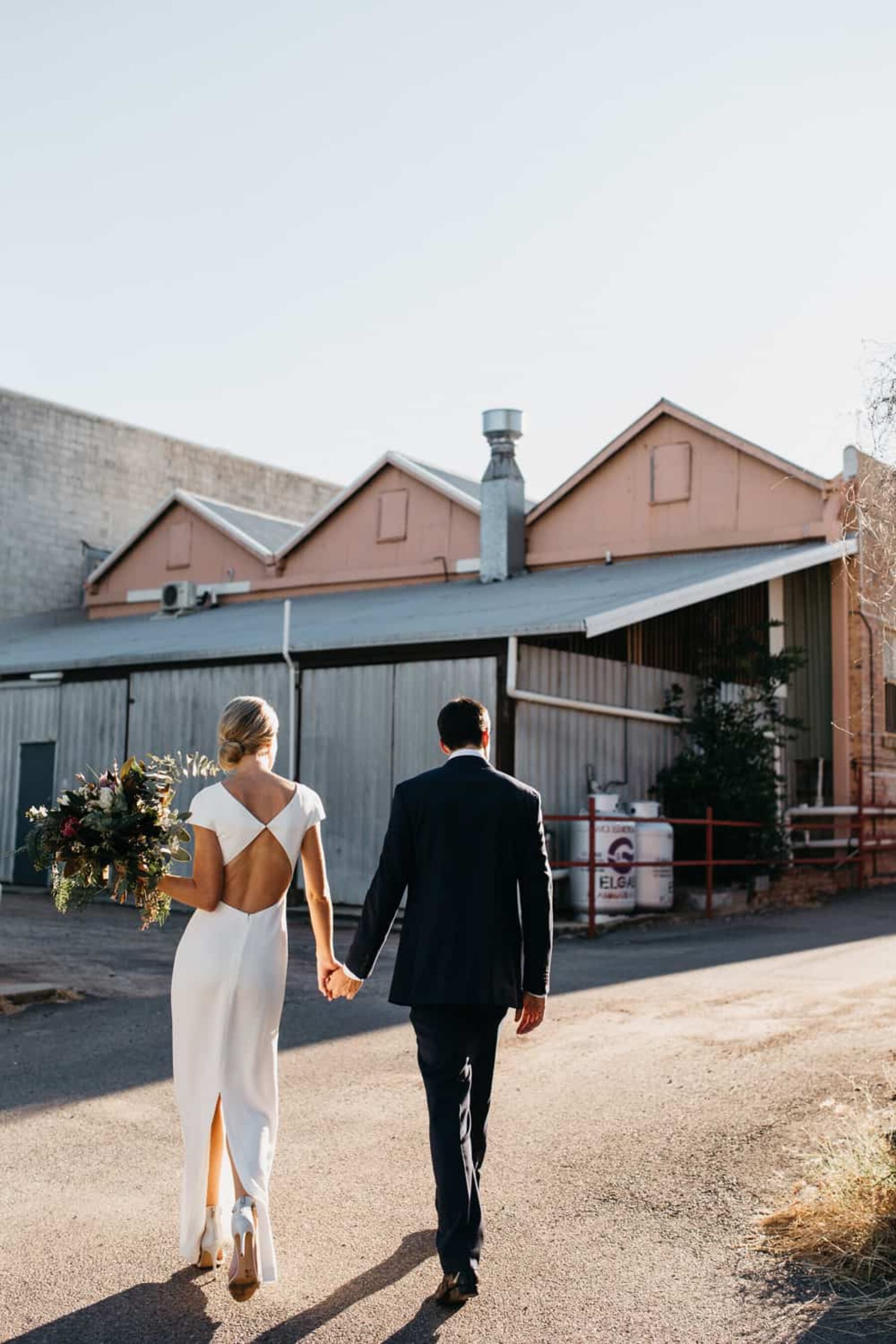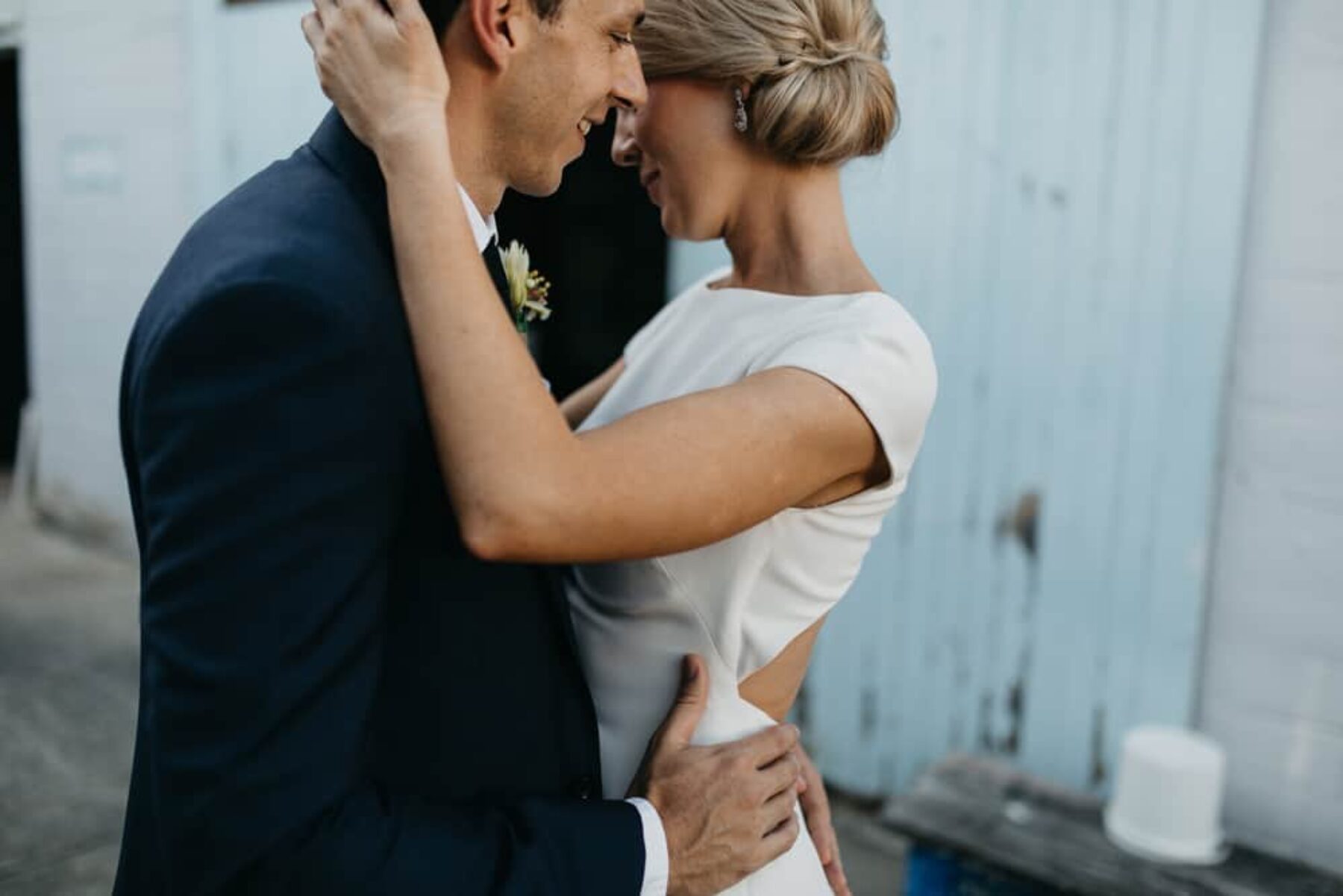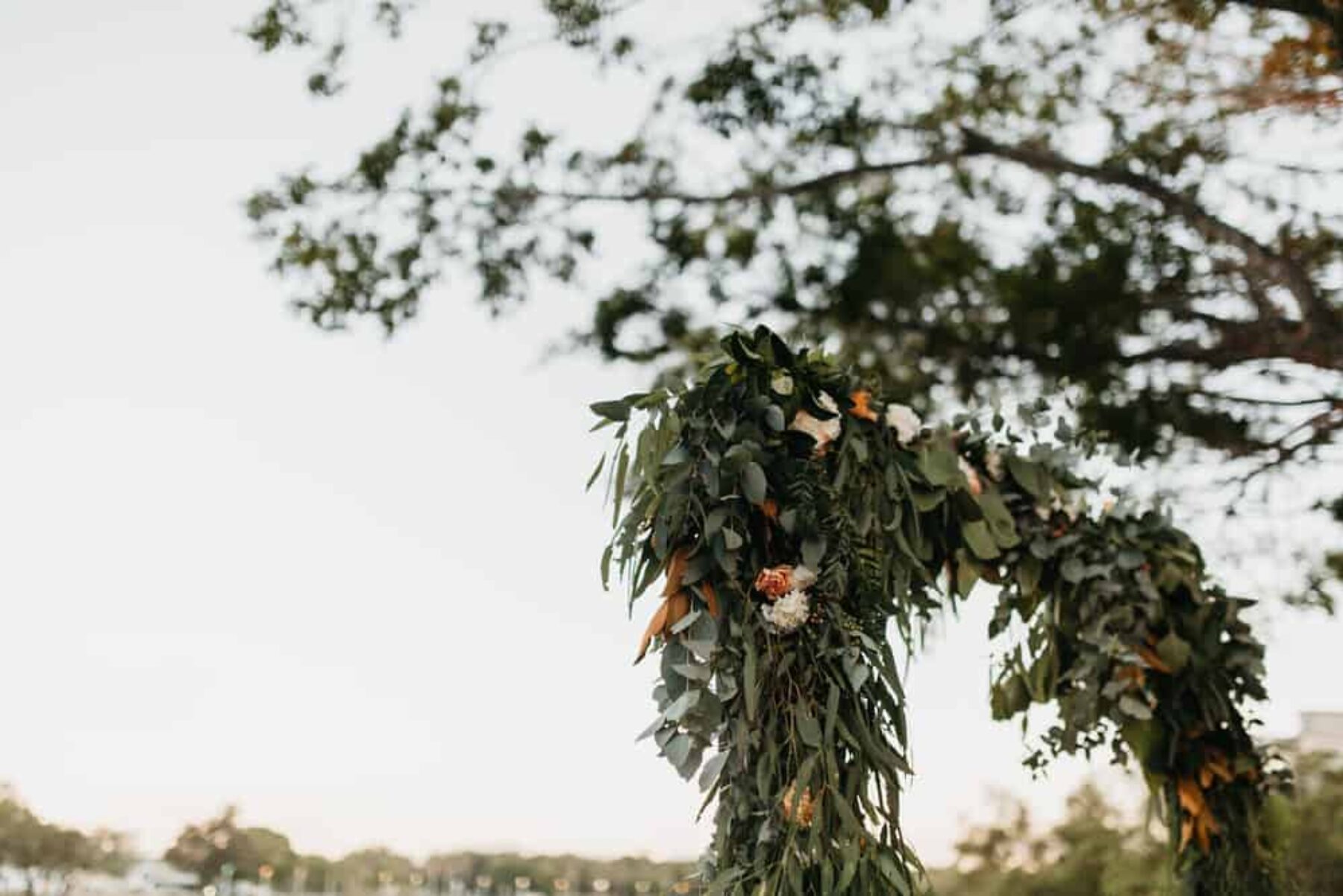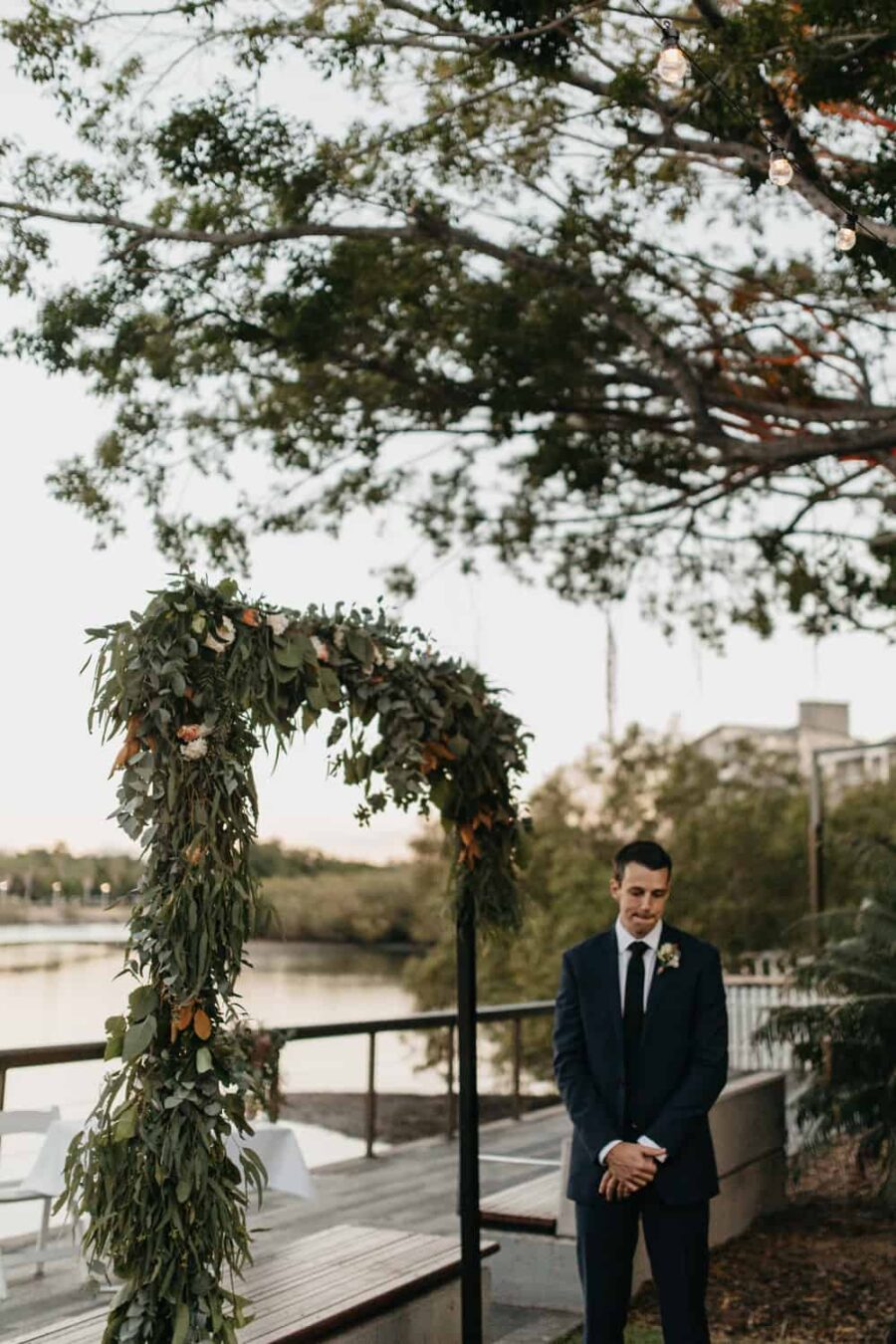 Recent Posts
Well versed in playing host, Marah and Simon graduated from house party to epic warehouse party with…
Having suffered through months of drought, it could only be a good omen that the heavens finally opened on Chris'…
After toying with the idea of a destination wedding, Georgia and Adam opted instead to keep things closer to home.