DIY: Style Your Wedding with Living Plants
The use of foliage in styling has become so popular lately – it can bring a really natural, organic look to your wedding and can be cheaper than using flowers. Why not take it a step further and style venue using living plants or a combination of flowers and plants?
Plants are a great option for the environmentally conscious bride – they can be kept after the wedding and planted in your own garden, sold or given to guests as gifts. Here are some tips for styling a ceremony space using living plants.
Choose a style/theme
As with all styling, the best place to start is to work out a general style or theme for your space. In this example, we chose a Moroccan theme which we conveyed using a gorgeous Moroccan screen as the central point of our backdrop, kilim rugs and cushions, tan leather, macramé and touches of brass.
Use plants to fit in with your chosen style
We chose lush, leafy plants as we felt that these fit in with the exotic Moroccan look we were aiming for. We tried to use a variety of plants with leaves of different colours and textures.
If you were going for a more modern, industrial look you might use less leafy plants with spiky leaves, and if you wanted a vintage look you could use a variety of herbs or plants with flowers on them.
Use interesting vessels and accessories in a mix of materials
Pot plants are definitely back in vogue which means that there is a huge range of gorgeous vessels and other accessories such as hanging planters and plant stands available at the moment. We used a combination of concrete, ceramic and metal pots as well as some metal plant stands and macramé plant hangers.
Create different heights
To really make an impact, use plants of different heights or create different heights by using props to rest plants on. We used a couple of tall plants mixed with shorter plants on the ground either side of the "alter" and a row of hanging plants above.
Use flowers to add colour/texture
We used floral garlands to add some contrasting colour and texture to the set up. We wanted to keep our florals neutral but if you wanted to add more colour you could use a few small, bright floral arrangements placed in between the plants or rely on your bouquets for contrast.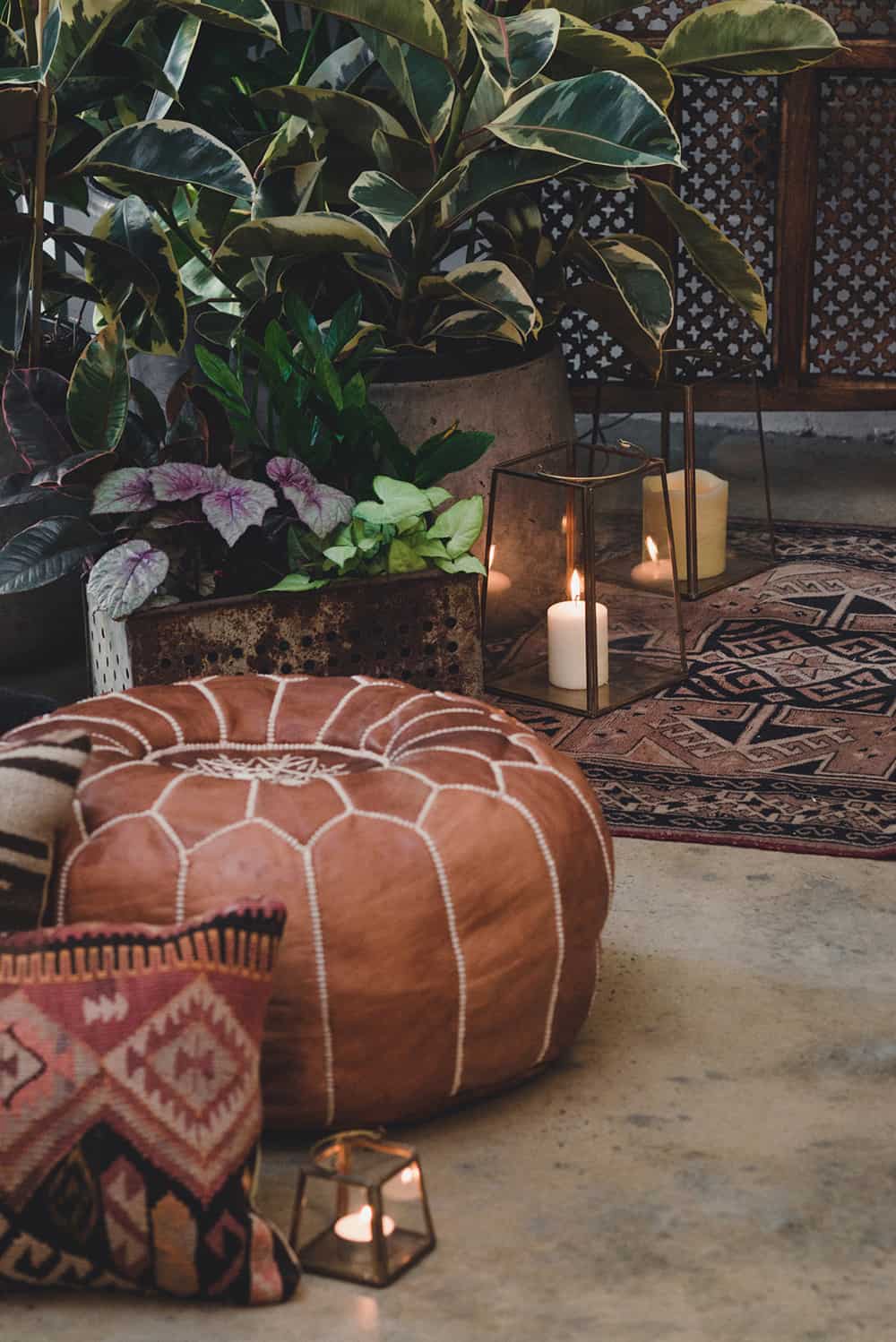 Loving the green factor? Check out these DIY posts on crafting a macramé pot plant hanger and creating the cutest chalk paint potted plants to use as place names and favours for your guests!
Recent Posts
Inspired by the historic Rift Estate in Bowral, photographer Zelda Green teamed up with…
What better time to chat all things cake than while we're still basking in the haze of our Easter chocolate…
Former travelling DJs and forever partners in crime, Steph and Callum's NSW backyard and beach wedding prioritised all that the…