Sarah & Richard's Design-led Wedding in an Old Workshop
Photographer Lauren Campbell had an inkling that Sarah and Richard's wedding was going to be pretty incredible, given Sarah is a designer and one of the founders of the super cool Aussie design company, Design by Them. The Sydney based couple headed to their home town of Canberra for their fun and stylish affair, taking full advantage of the opportunity to showcase the best of the city.
Wanting a blank slate venue that they could infuse with their own style, and party all night in, the couple chose The Fitters Workshop in Canberra. Sarah transformed the space with furniture from her own brand and shares her vision for the day. "We wanted something simple, fresh and not over styled. We chose the space for its raw beauty, and styled it to look classic and fun. The big space demanded symmetry and scale which is why we choose big balloons and greenery over flower decorations."
With the ceremony in the same space as the reception, no time was wasted getting straight into party mode. After their 'flower grandmas' walked down the aisle, a simple civil ceremony and first kiss as husband and wife, the doors to the venue were thrown open to views of the city and the festivities began.
Guests had a choice of 16 different wines sourced by the father of the bride. Marcello from Rustic Kitchen served up wood-fired pizzas and antipasto plates, before everyone hit the dance floor. Espresso martinis, 2am sliders and gold hula hoops kept the party vibes going all night!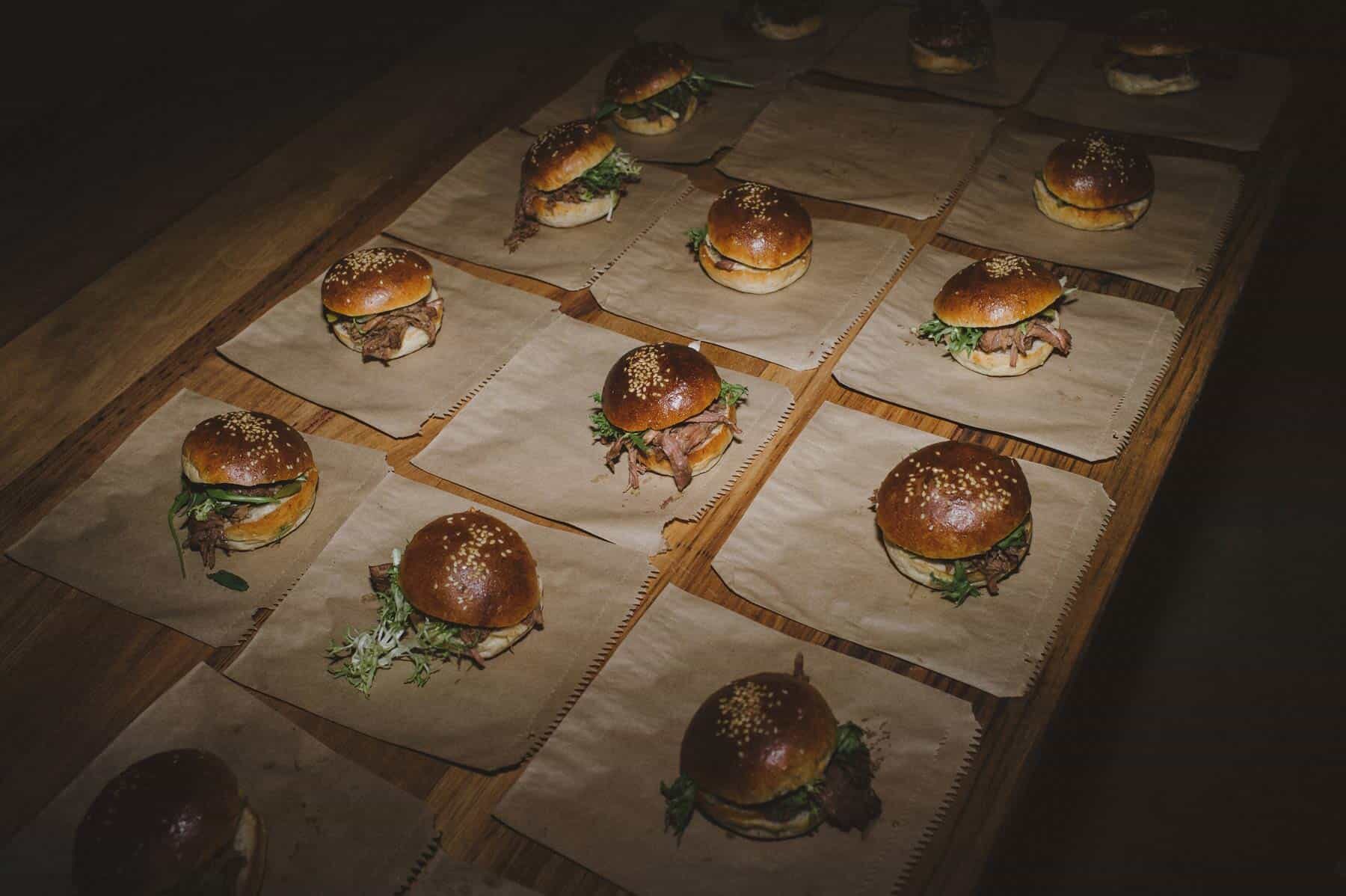 Recent Posts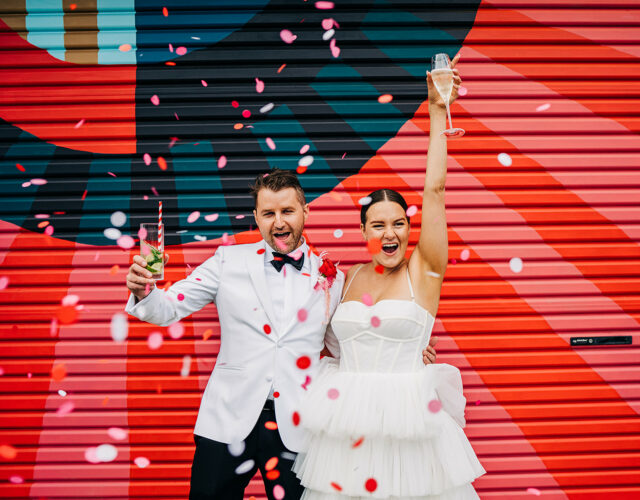 In the heart of the city, a tale of serendipitous love unfolded between Madi and Tim, two accountants…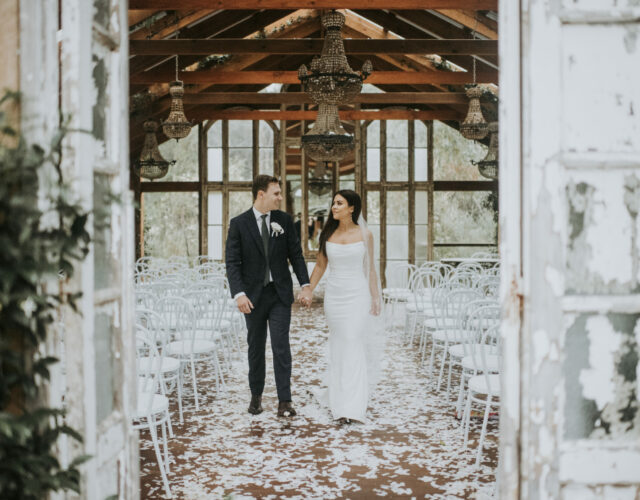 In the serene embrace of The Woods Farm, Jervis Bay, on the 14th of May 2022, Hugh and Felicity tenderly…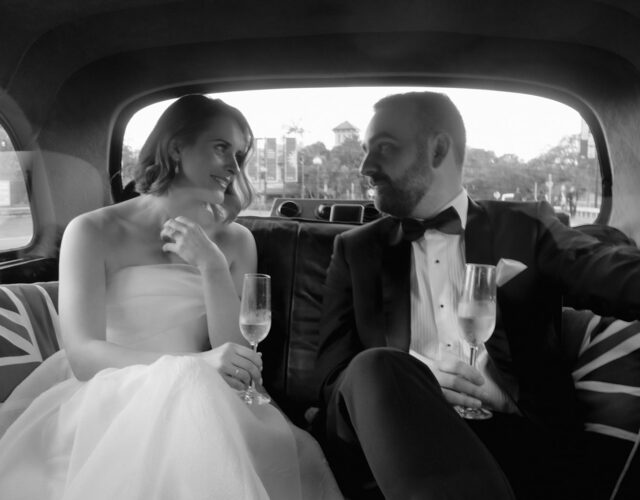 In the bustling cityscape of Sydney, the story of Mariia and Matthew unfolds – a romance that transcends…