Beau Monde Old-World Meets Modern Styled Shoot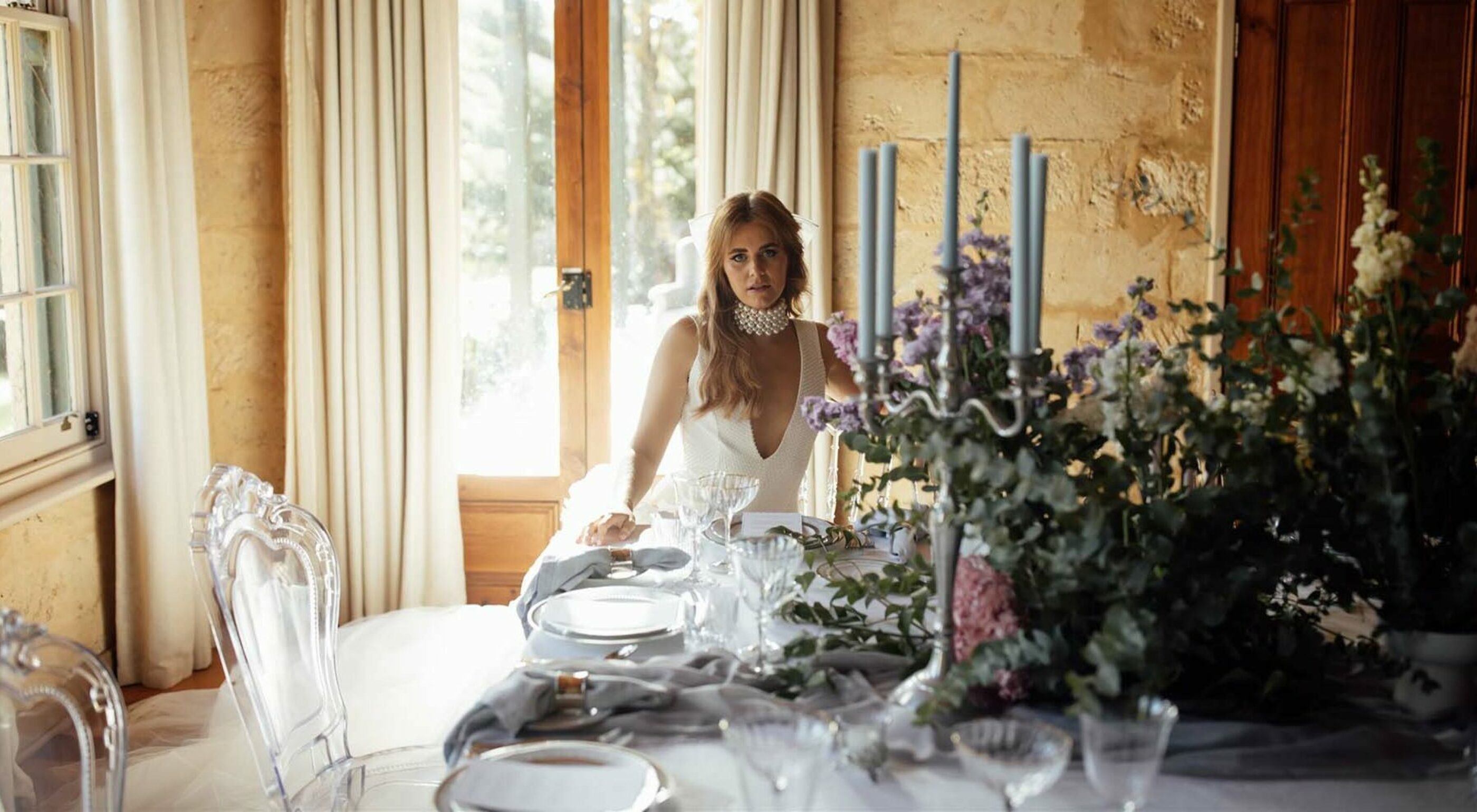 A styled shoot inspired by the Regency era, this group of WA creatives set out to blend old-world luxury with current wedding trends and boy did they deliver! Shot at Birdwood Estate, a residence with its original architecture intact, the scene was set perfectly for a regal affair, dreamt up by The Wedding Concept and shot by Emma MacAulay Photography.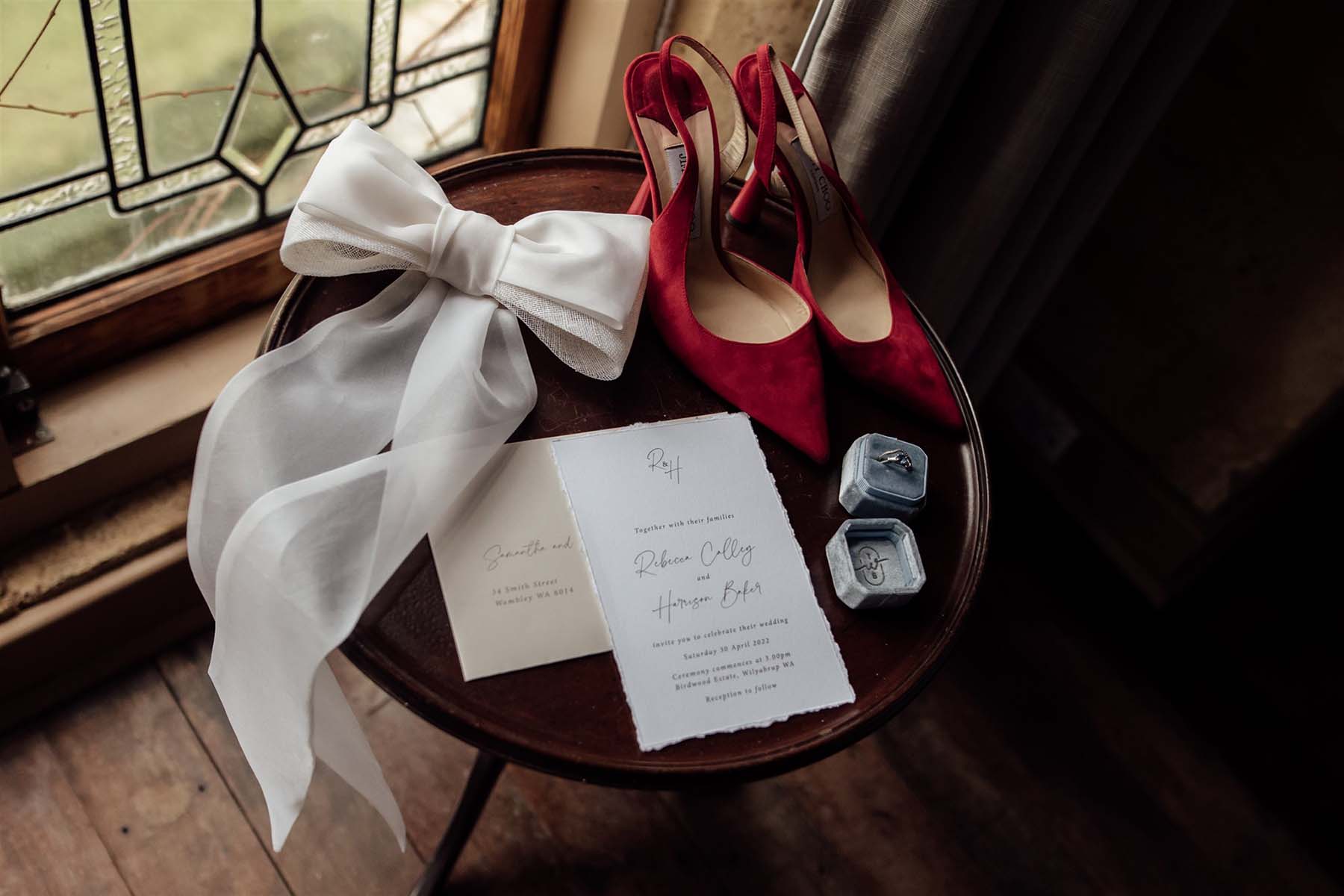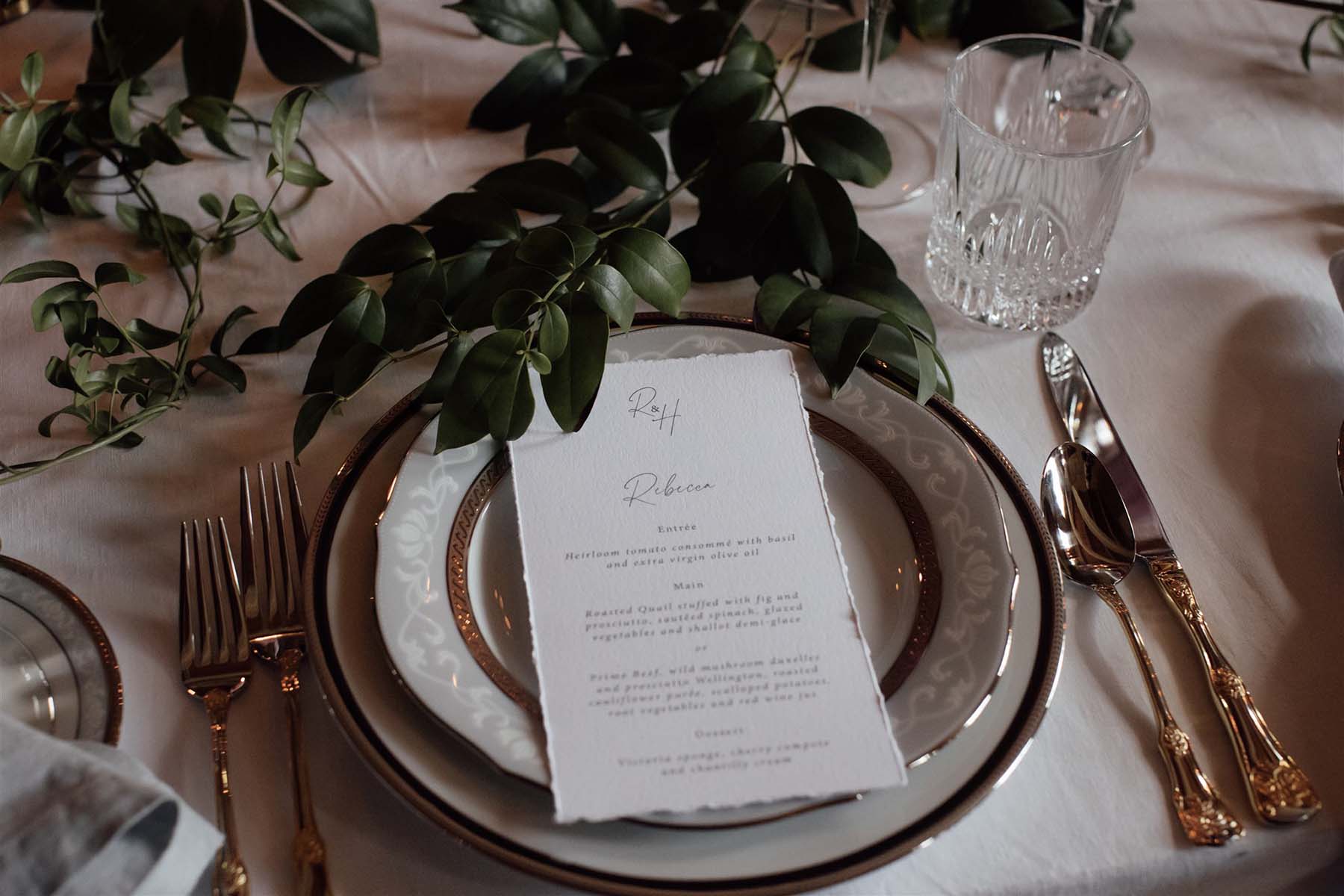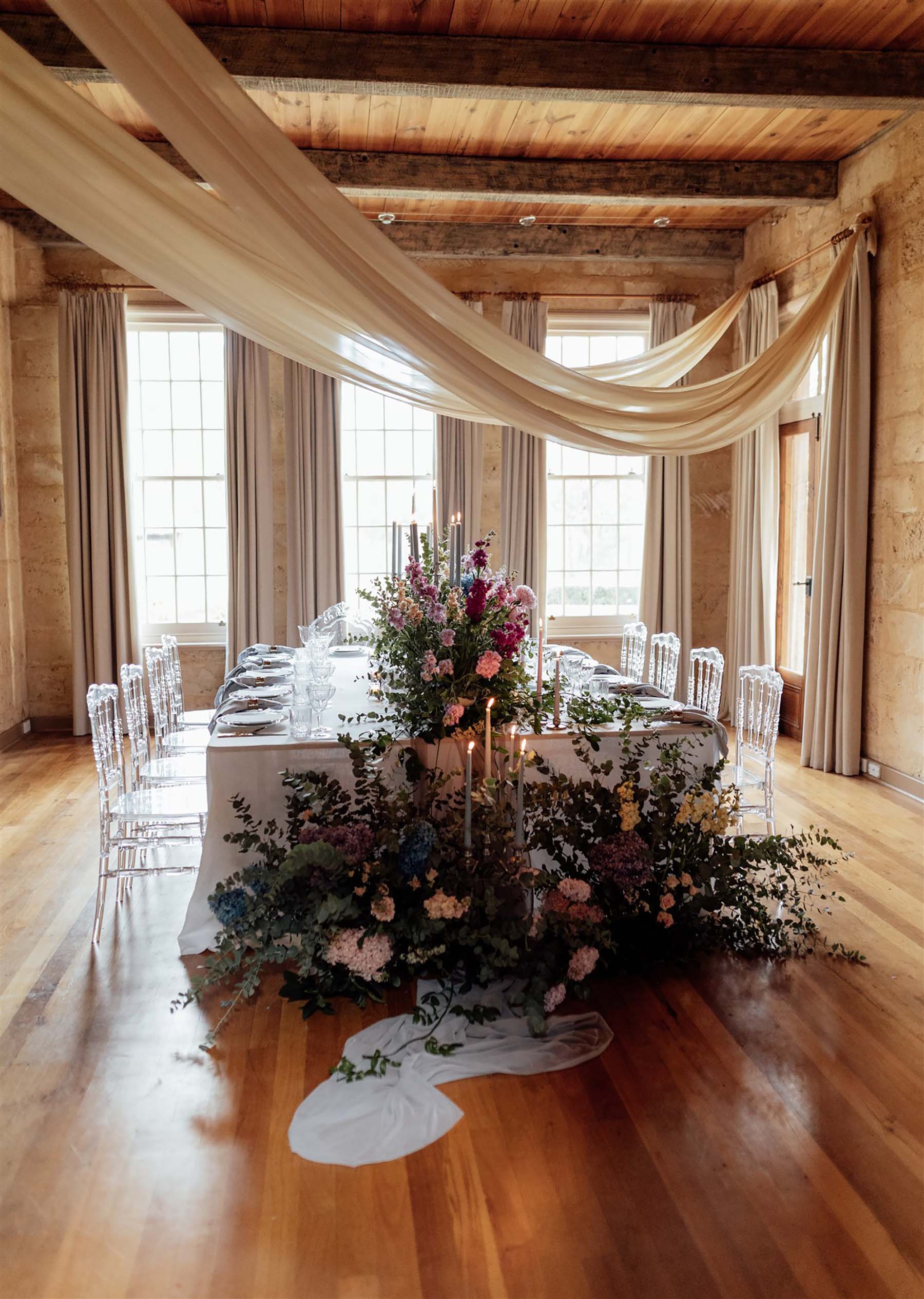 The Wedding Concept Styling & Coordination
Defining her Regency era concept as a period ruled by romance, elegance, etiquette, architecture and design, The Wedding Concept tells us it was important to modernise the design, making it relevant to current trends and appealing for modern couples. "We wanted the modern, fairytale, royal experience," she describes.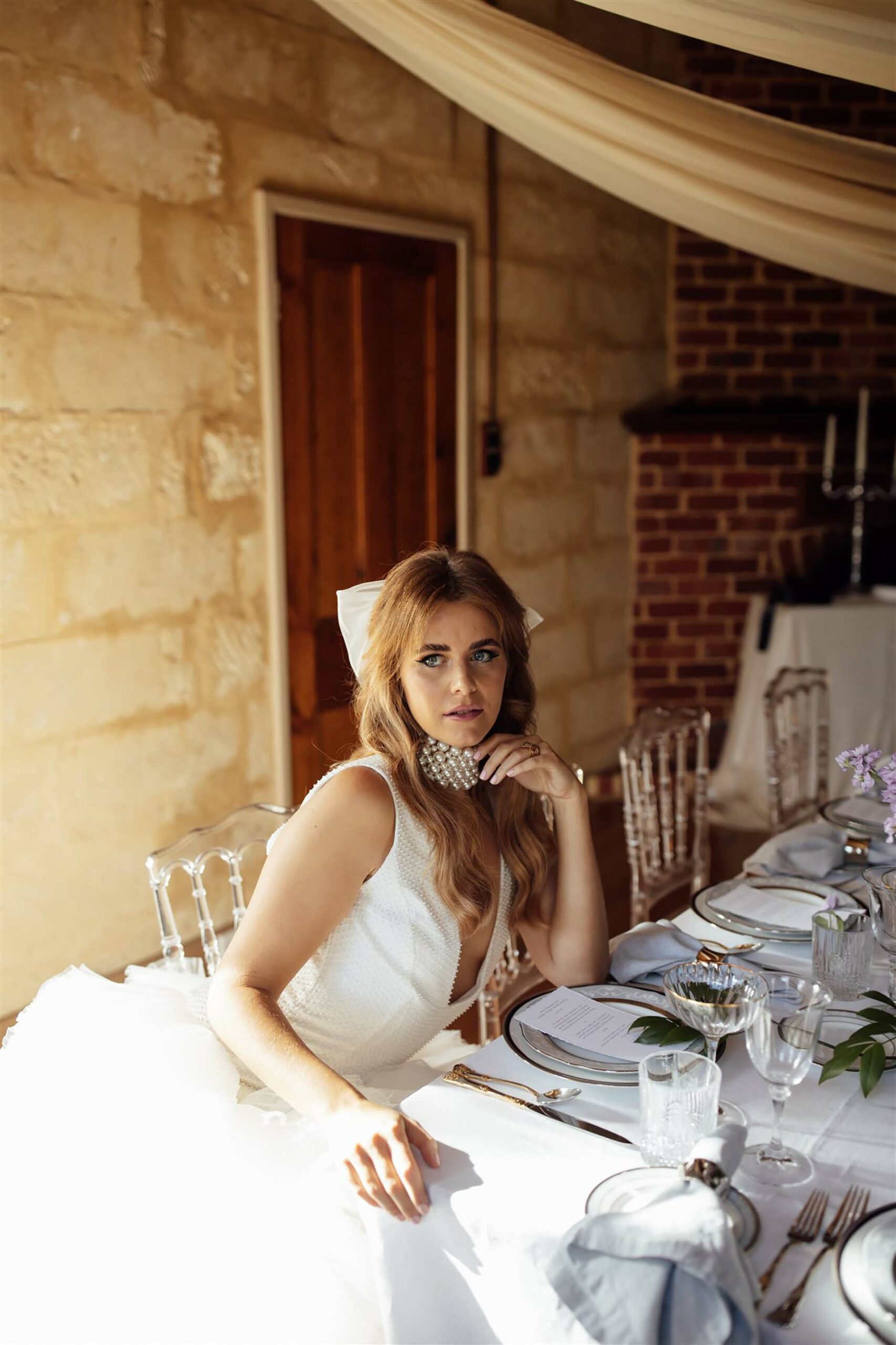 Photography by Emma MacAulay
Known for her not-too-posed styled and capturing those raw, emotive moments, Emma MacAulay played with a more editorial vibe for this shoot, showing she can do it all! Using natural light as a portrayal of beauty and opulence, Emma MacAulay spotlights the shoot's Regency concept wonderfully.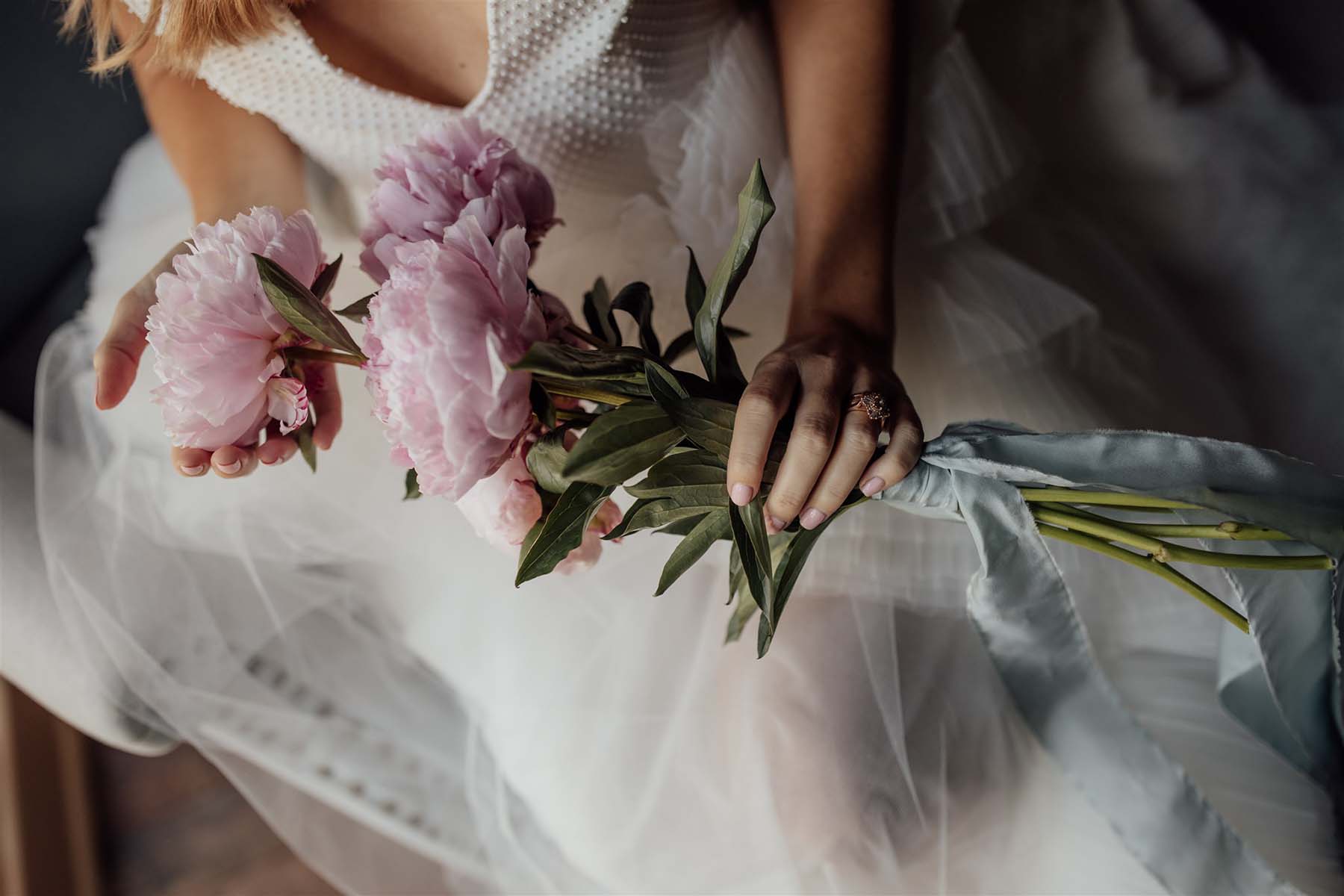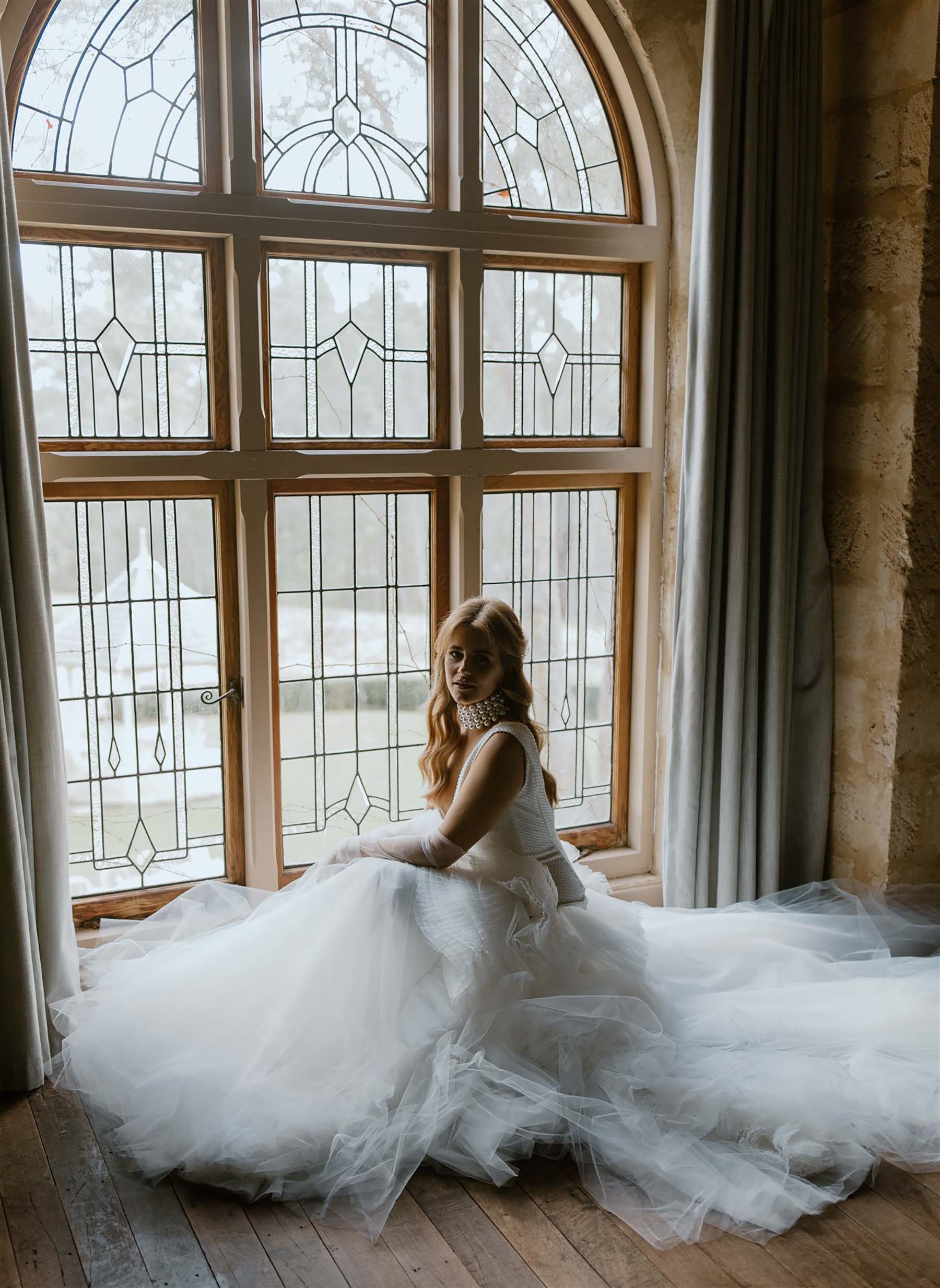 Varca Bridal Wedding Dress
Emphasising luxury and glamour, muse Katie wore an incredible Varca bridal gown, with an extravagant cloud-like skirt made up of 150 yards of tulle! Paired with lots of accessories – from tulle gloves, a boater-style hat and a ruby, feathered bag, the team wanted Katie's look to ooze fairytale, regency-core, before taking a modern twist with soft Bec Scott makeup, elegant Imogen Rose waves and Christie Millinery headwear.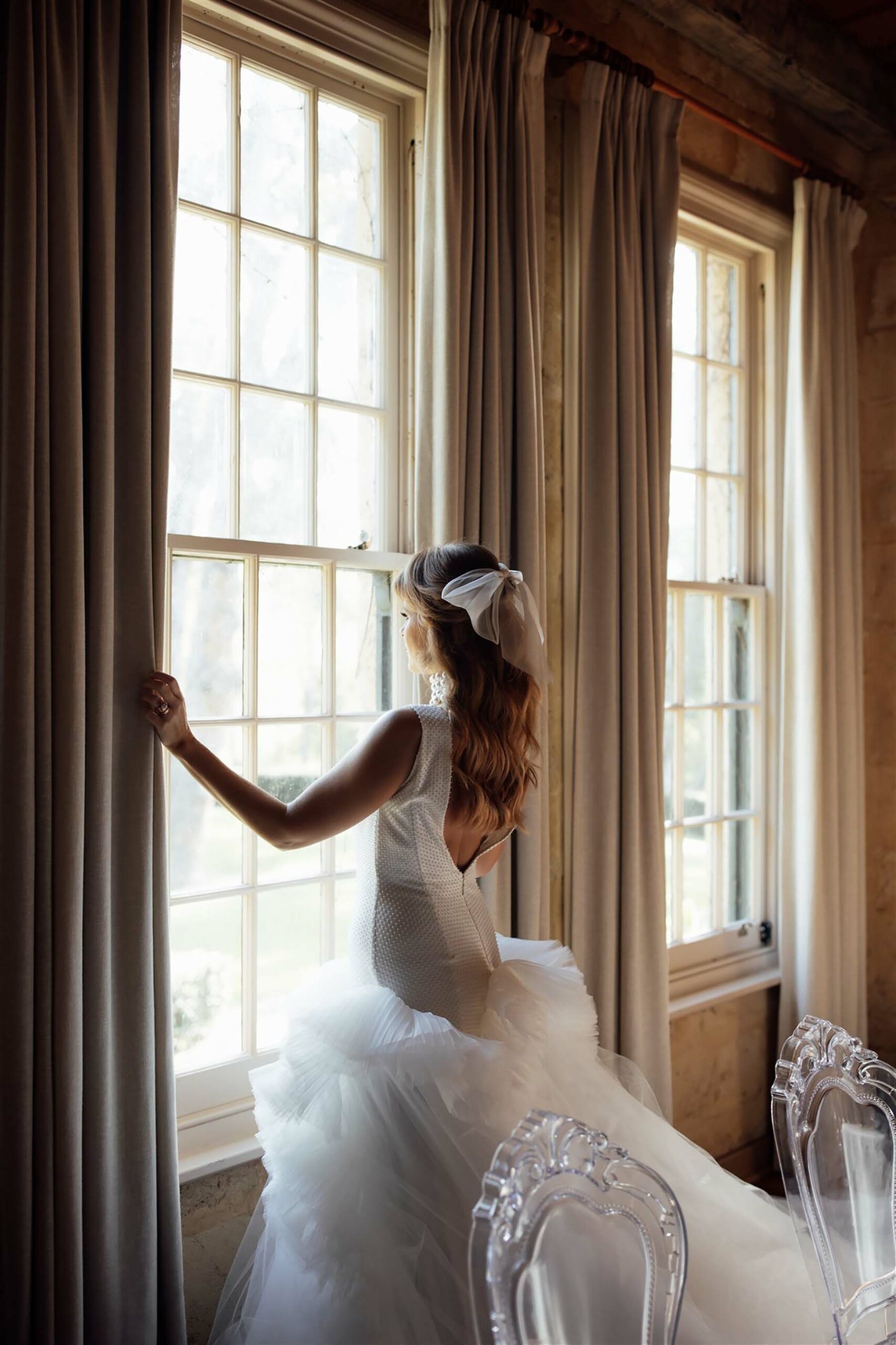 Birdwood Estate Reception
Creating a tablescape fit for a noble, the team combined white table linen, fine china, clear Napoléon chairs and an abundance of blooms for the ultimate, grandeur reception. "Our main colour scheme of French dusty blue with silver/gold accents was showcased with sky blue linen napkins in a Silver beaded napkin ring, ice blue and platinum fine china plate settings, 19th century style cutlery and glassware, large silver candelabras and silk ceiling drapes," the team tells us. Then to finish, "Style House and Florist La'Myrtle layered green foliage with seasonal Peonies and Stock in bright pastel tones to create a luscious garden down the centre and front of the dining table," they share. Helping to merge regal with modern, menus by Naomi B Designs featured a minimalist print with hand-torn edges, while Sweet Stylin designed a custom French-blue Kitsch cake (very on-trend!).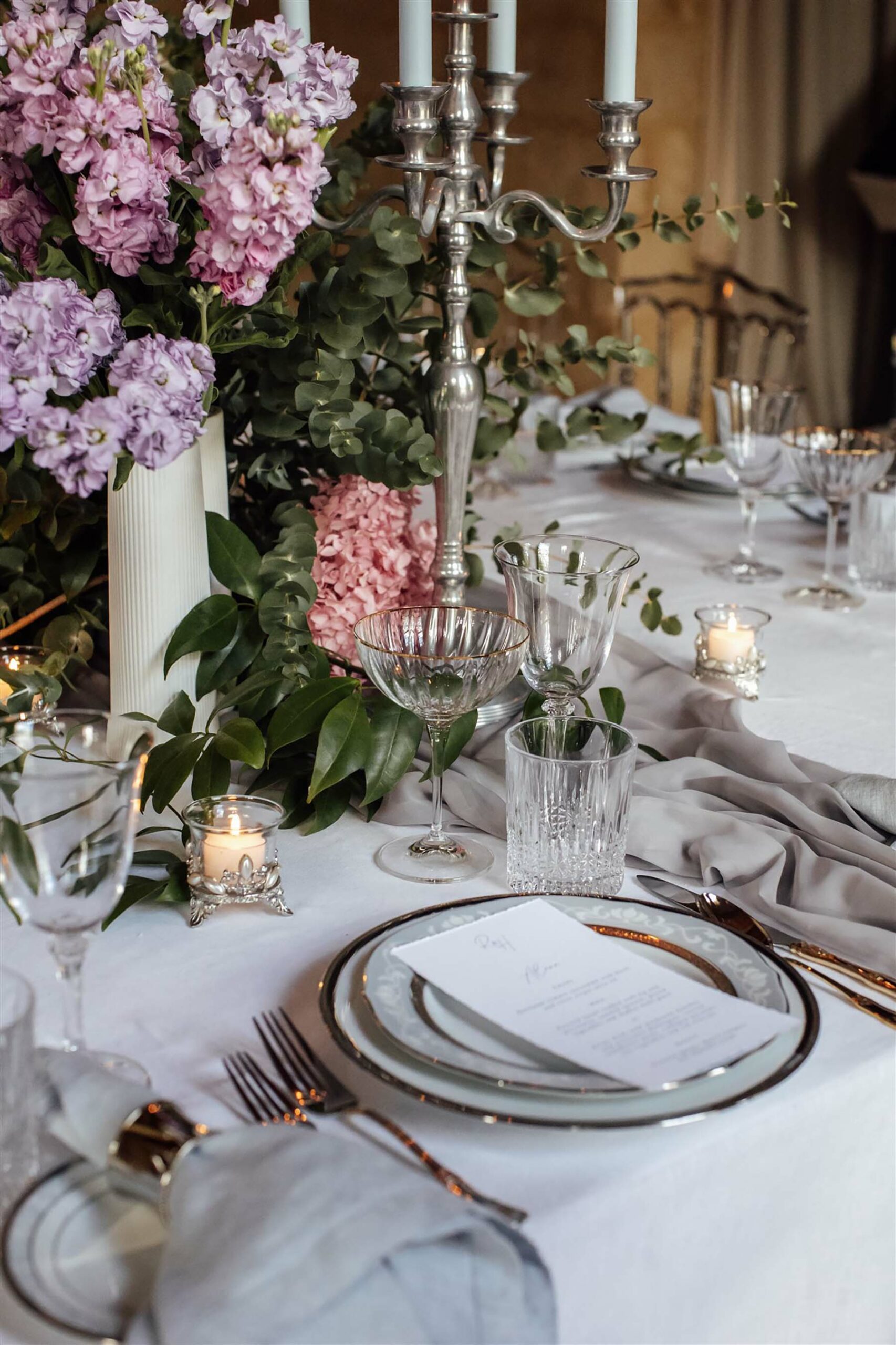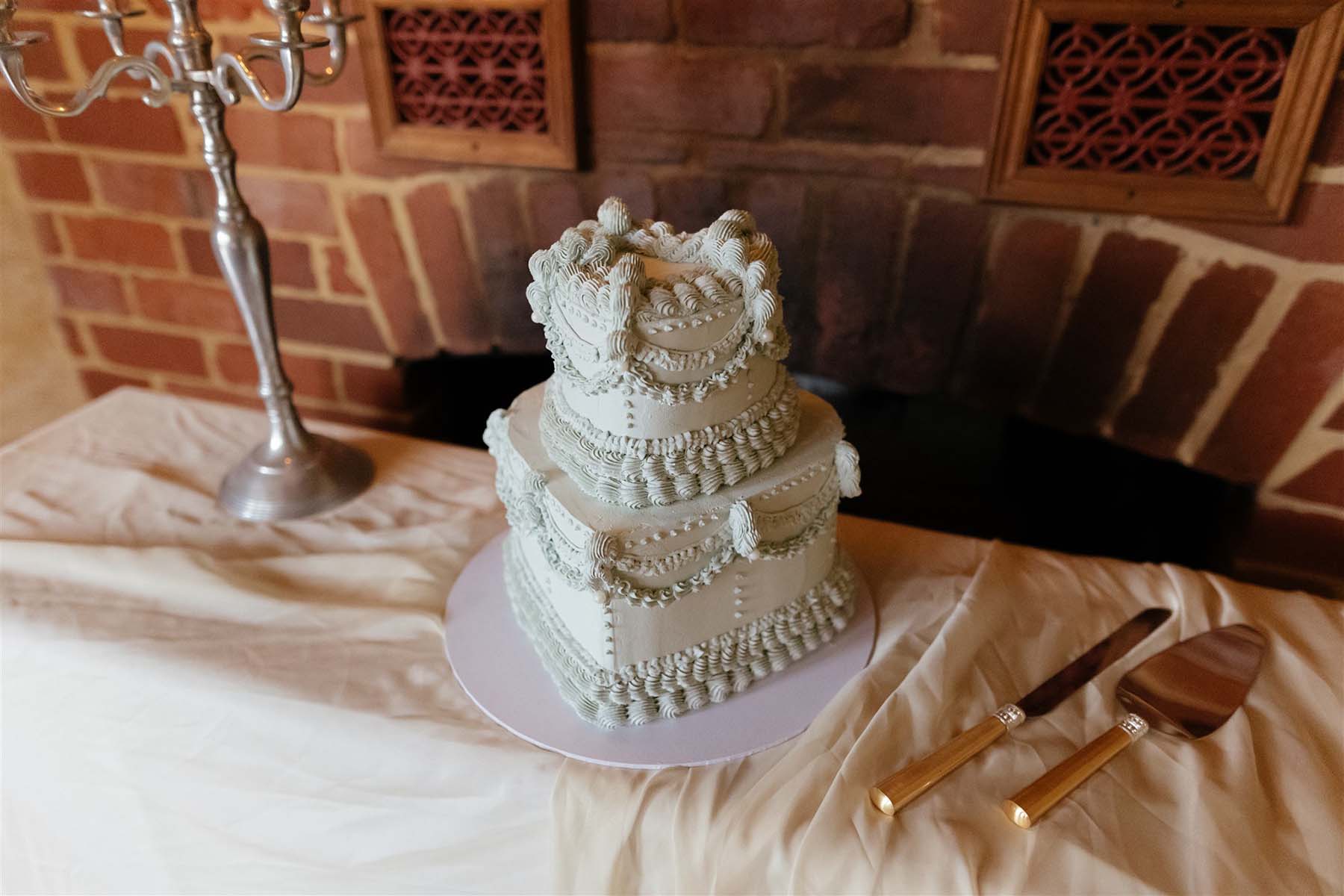 Birdwood Estate Ceremony 
The final location was the Ceremony setting at Birdwood Estate's Potting Shed, using the exterior character of the shed and entrance doors as their arbour and styled with florals by La'Myrtle. "La'Myrtle blended the existing creeper vine along with textured green foliage and pastel coloured Stock flowers to accentuate a lush garden around the shed, while clear Napoléon chairs were set along both sides of the aisle," the team describe. For the attire, Katie changed into a beautiful layered Harriette Gordon ensemble with a Holly Barker Millinery veil for a whimsical touch.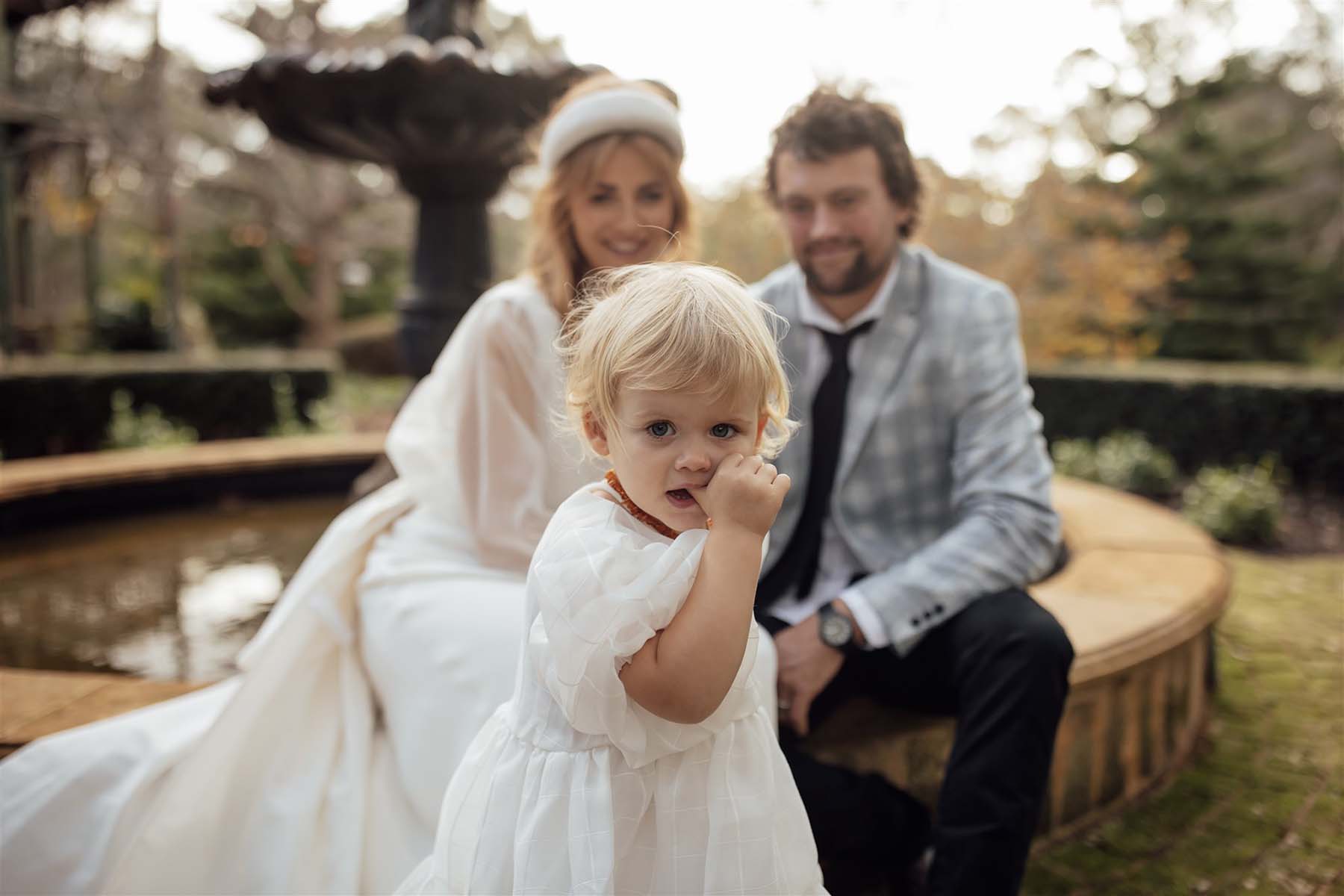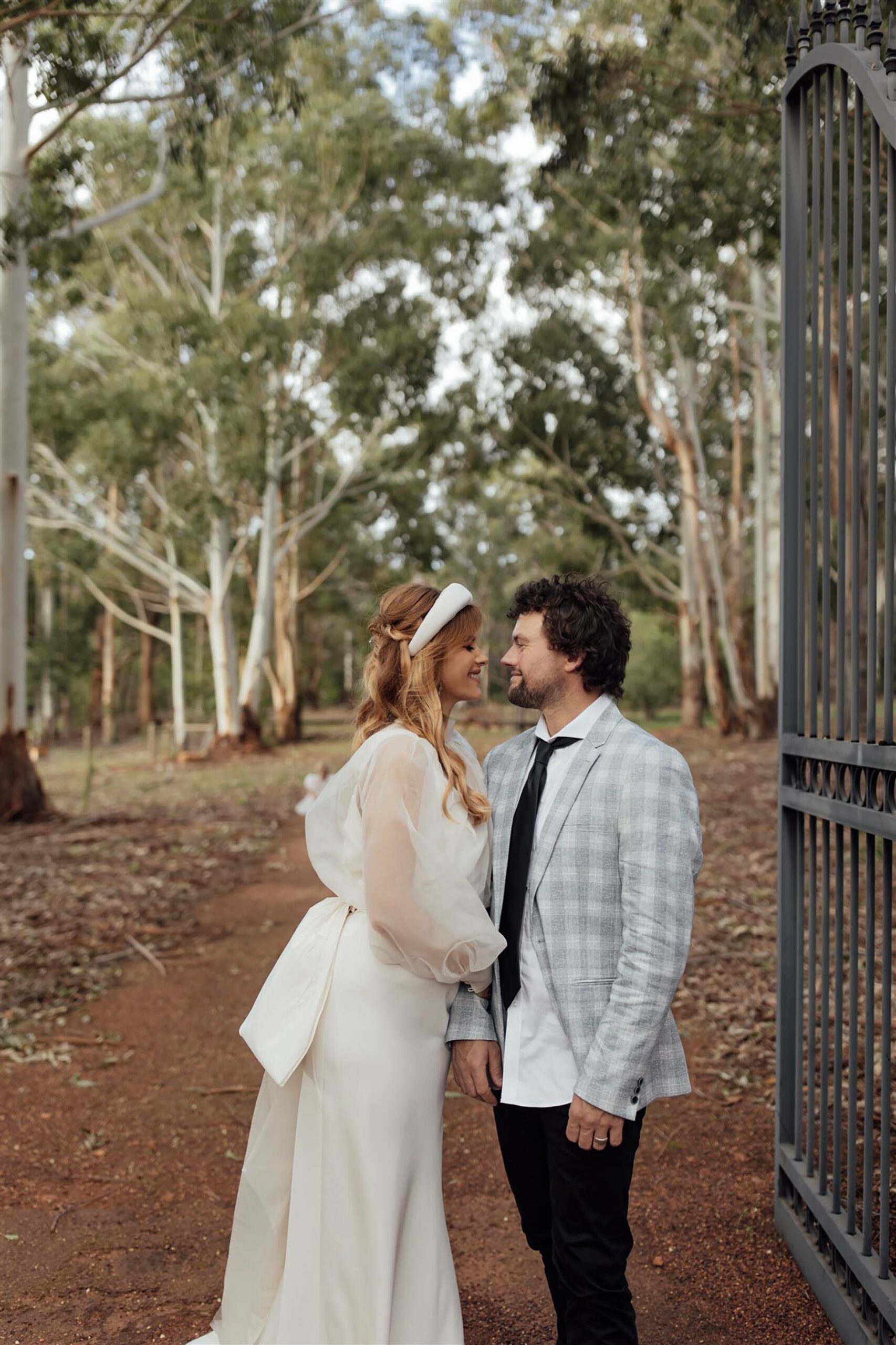 Films by Alix Videography
Wanting to bring a playful approach to the elements captured, videographer Films by Alix says she looked for those cheeky in-between moments. "When editing the final film, I wanted to blend the elegant takes, cut with little frames of these fun moments to showcase a film that portrayed sophisticated styles, a light-hearted mood and overall warmth," shares Alexis. See the video below.
Recent Posts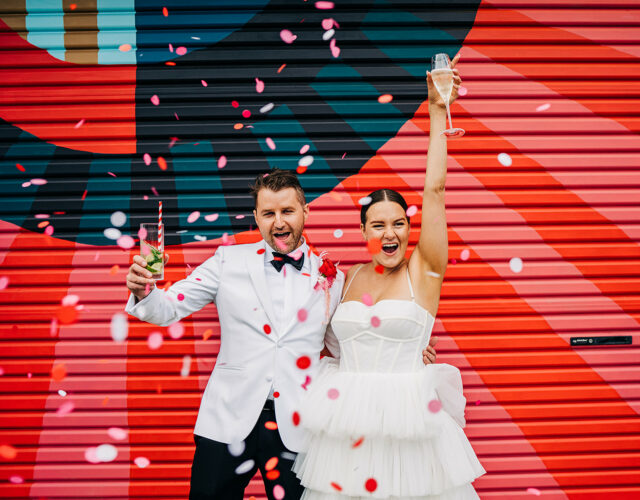 In the heart of the city, a tale of serendipitous love unfolded between Madi and Tim, two accountants…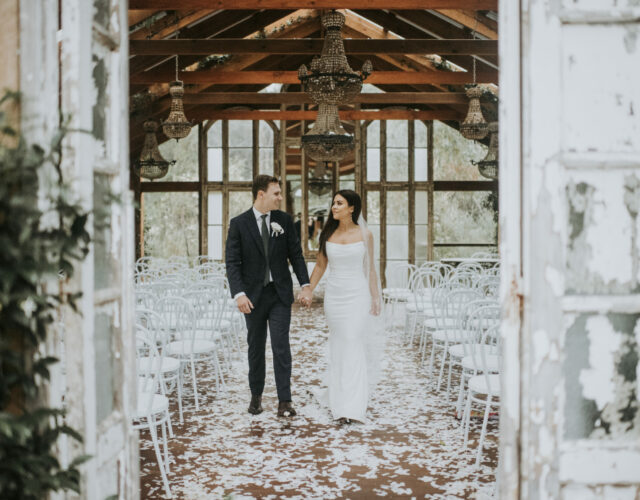 In the serene embrace of The Woods Farm, Jervis Bay, on the 14th of May 2022, Hugh and Felicity tenderly…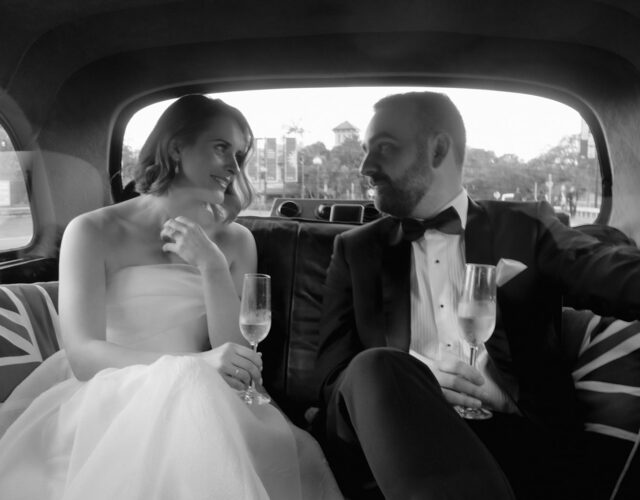 In the bustling cityscape of Sydney, the story of Mariia and Matthew unfolds – a romance that transcends…