Caitlin and Eric's Cosy Winter Wedding at Buckland Estate
With cosy furs, spiked hot chocolate and warm bonfires, you could say Caitlin and Eric took full advantage of saying I Do in Winter. Tucked away in Perth's countryside at Buckland Estate, the day had a rustic, heritage feel while still being plenty glam or should we say 'preedy'. Photographer Manis Moments shares all the stunning images.
Winter-Chic Attire
Married in a Demetrios Collection gown from Dion for Brides with pearl ballet flats from Tutto Fashion and a cosy fur coat from Mode and Affaire, Caitlin's look worked perfectly with the wintery theme of the day. Contrasting well against Caitlin's white dress, Eric wore a navy tuxedo from Penguins Formalwear while the bridesmaids wore matching navy cocktail dresses from Forever New.
Photography by Manis Moments
If the fur jackets hadn't already given the chilly weather away, snaps by Naz from Manis Moments sure would. Telling the day's story perfectly, Naz played with lighting to give us all the moody-wintery vibes, while capturing the beautiful bond Caitlin and Eric share. Bride Caitlin couldn't speak higher of Naz's character and photography style. "Incredibly professional throughout the entire process and the final product has been epic," shares Caitlin.
Buckland Estate Ceremony
Married at Buckland Estate with 120 guests, the ceremony was full of love, laughter and stunning views. For Caitlin, one of the biggest appeals of the Estate was all the different locations to take advantage of – the Daisy Cottage, inside the Estate, the Estate steps, Dempster Cottage, the barn area and her personal favourite, the lake. Even location and practicality considered, Buckland Estate ticked a lot of boxes for the couple. "We wanted a location that could be considered a destination wedding (Northam approximately 1.5 hours from Perth), and that could manage our guests list size." remembers Caitlin. "We fell in love with the Estate itself and its incredible location, unmatched in WA."
Buckland Estate Reception
Their reception held in the barn area of Buckland Estate was where the couple's wintery-glam theme really came to life. "We loved how cosy the whole wedding looked, particularly as the night wore on, and people warmed themselves with spiked hot chocolate, coats and furs, fire and heaters," shares Caitlin. Kicking off with a little fun, guests were encourage to 'take a shot and find your spot', before sitting down to enjoy a yummy 3 course meal (Creative Catering). Then, of course, cue the dancing and don't forget your shades!
Words of Advice
While planning the entire wedding herself meant she was able to create everything exactly how she wanted it, Caitlin tells us it was time consuming and stressful – which is why she was incredibly grateful to have superstar vendors. "If you do decide to plan your wedding yourself, make sure you hire vendors that are experienced – even if it costs slightly more – as you are more likely to avoid mistakes or issues on the wedding day," shares Caitlin.
Recent Posts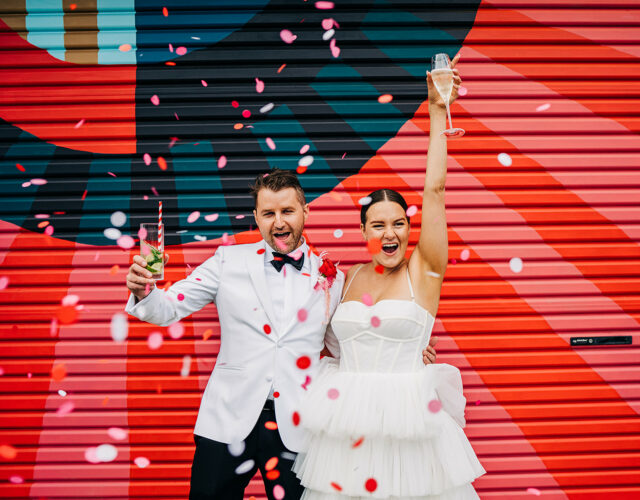 In the heart of the city, a tale of serendipitous love unfolded between Madi and Tim, two accountants…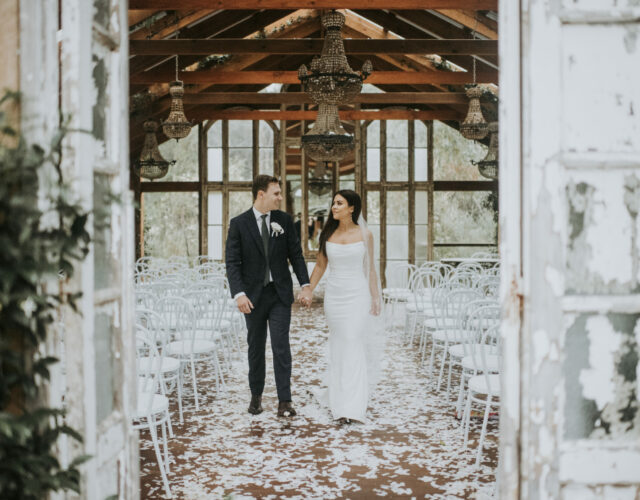 In the serene embrace of The Woods Farm, Jervis Bay, on the 14th of May 2022, Hugh and Felicity tenderly…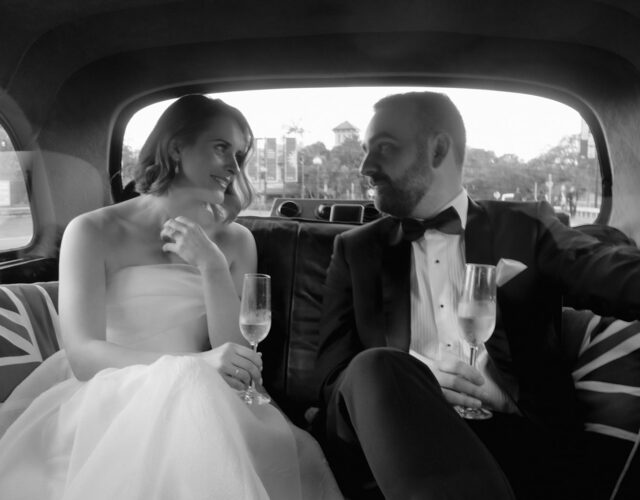 In the bustling cityscape of Sydney, the story of Mariia and Matthew unfolds – a romance that transcends…