ÉMERVEILLER: Amélie George's Newest Collection
Amélie George has just launched its latest campaign, É M E R V E I L L E R, featuring a stunning collection of pearl and crystal wedding accessories. The collection is a testament to the brand's commitment to timeless elegance and contemporary design, offering brides a range of sophisticated and luxurious pieces to complement their wedding day look.
The collection comprises pearl bracelets, necklaces, and earrings, each designed to evoke a sense of modern elegance and understated luxury. The designers have paid close attention to every detail, ensuring that each accessory is of the highest quality and exquisitely crafted. The pieces are adorned with shimmering crystals and luminous pearls, delicately embellishing each piece to perfection.

One of the standout pieces in this collection is the handmade pearl hairpieces that add a touch of whimsy to any bridal hairstyle. The pearls have been carefully placed to evoke a sense of effortless elegance, whilst the crystal accents add a touch of sparkle that catches the light perfectly. Additionally, the collection also features minimal pearl and crystal veils that provide a subtle yet striking finishing touch to any bridal look.

The É M E R V E I L L E R collection takes inspiration from the interplay between light and shadow, creating a range of pieces that are both timeless and contemporary. The pieces feature bold, minimalist shapes that are juxtaposed with intricate textures and detailing, resulting in an exceptional showcase of design artistry. Each accessory is crafted to perfection, making it a true reflection of the beauty and timelessness of pearl and crystal adornments.

Amélie George is known for its commitment to high-quality materials, and this collection is no exception. The É M E R V E I L L E R collection is a celebration of classic design with a contemporary twist. Each piece has been carefully crafted to embody the beauty and timelessness of pearl and crystal adornments. The collection offers brides an opportunity to embrace a sophisticated and luxurious look that will undoubtedly make them feel elegant and beautiful on their special day.
Amélie George is excited to bring this collection to brides worldwide and looks forward to seeing it take the wedding world by storm. With its exquisite craftsmanship and attention to detail, É M E R V E I L L E R is sure to become a firm favourite among brides looking for sophisticated and luxurious accessories to complement their wedding day look. View the full collection here.

Recent Posts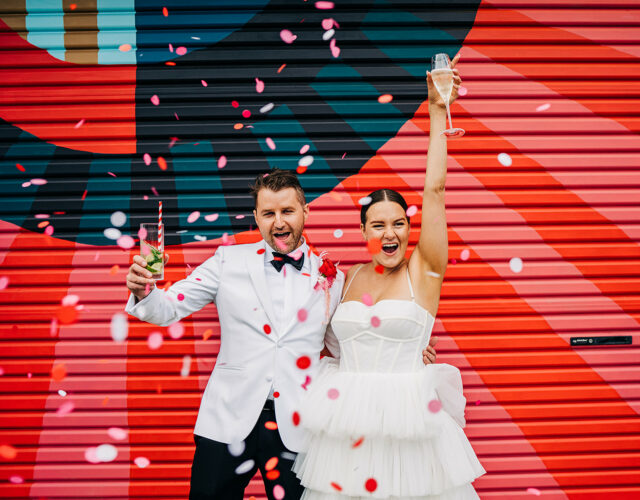 In the heart of the city, a tale of serendipitous love unfolded between Madi and Tim, two accountants…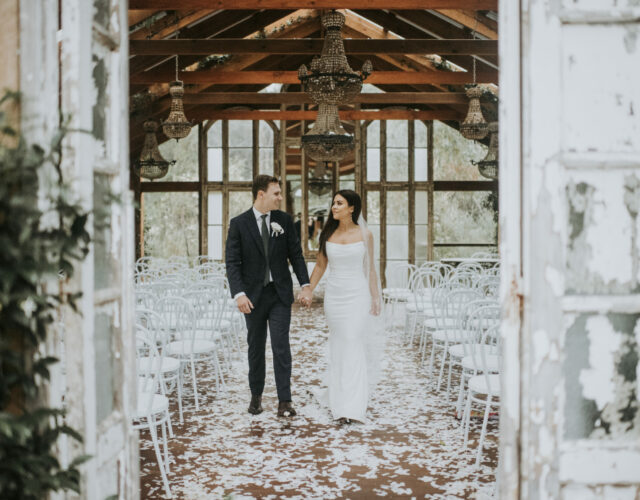 In the serene embrace of The Woods Farm, Jervis Bay, on the 14th of May 2022, Hugh and Felicity tenderly…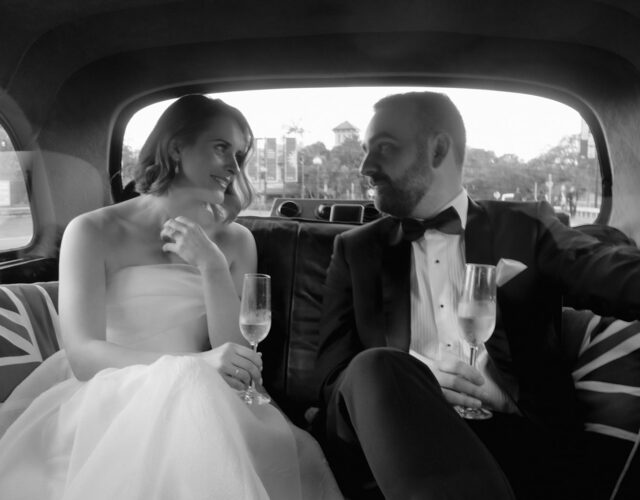 In the bustling cityscape of Sydney, the story of Mariia and Matthew unfolds – a romance that transcends…