Shauna & Ho-Zheng's Surprise Warehouse Wedding
Shauna and Ho-Zheng hit it off after meeting through mutual friends, starting hanging out when Ho-Zheng moved to Melbourne and fell for each other in the aisles of Ikea. Spontaneous gifts and out-of-the-blue dates have played a big part in this couple's courtship so incorporating an element of surprise into their wedding day was a no-brainer – "We love surprising one another and so we thought it would be heaps of fun if we could pull off a surprise wedding!" Shauna says.
With a backdrop as funky as Fitzroy fireplace showroom, Oblica, Shauna and Ho-Zheng's special day had all the makings of a perfect party. The pair admit to being pretty laid-back in the lead-up and perhaps the surprise nature of their wedding took a bit of the pressure off – that, plus some fantastic vendors who kept their secret on the down-low, including fab photography duo, The Robertsons.
So what's the key to a stress-free wedding? According to these sweethearts, it's all about being true to yourself and prioritising what's important. "When we first spoke about what we wanted our wedding to be like, we both agreed that we wanted it to be small, simple and relaxed." Says Shauna. "We wanted to make sure that we had time to eat and spend time with our guests which helped us in deciding to have both the ceremony and the cocktail style celebration in one venue." No need for transport? Tick. No seating plans? Tick. We think these two might be onto something!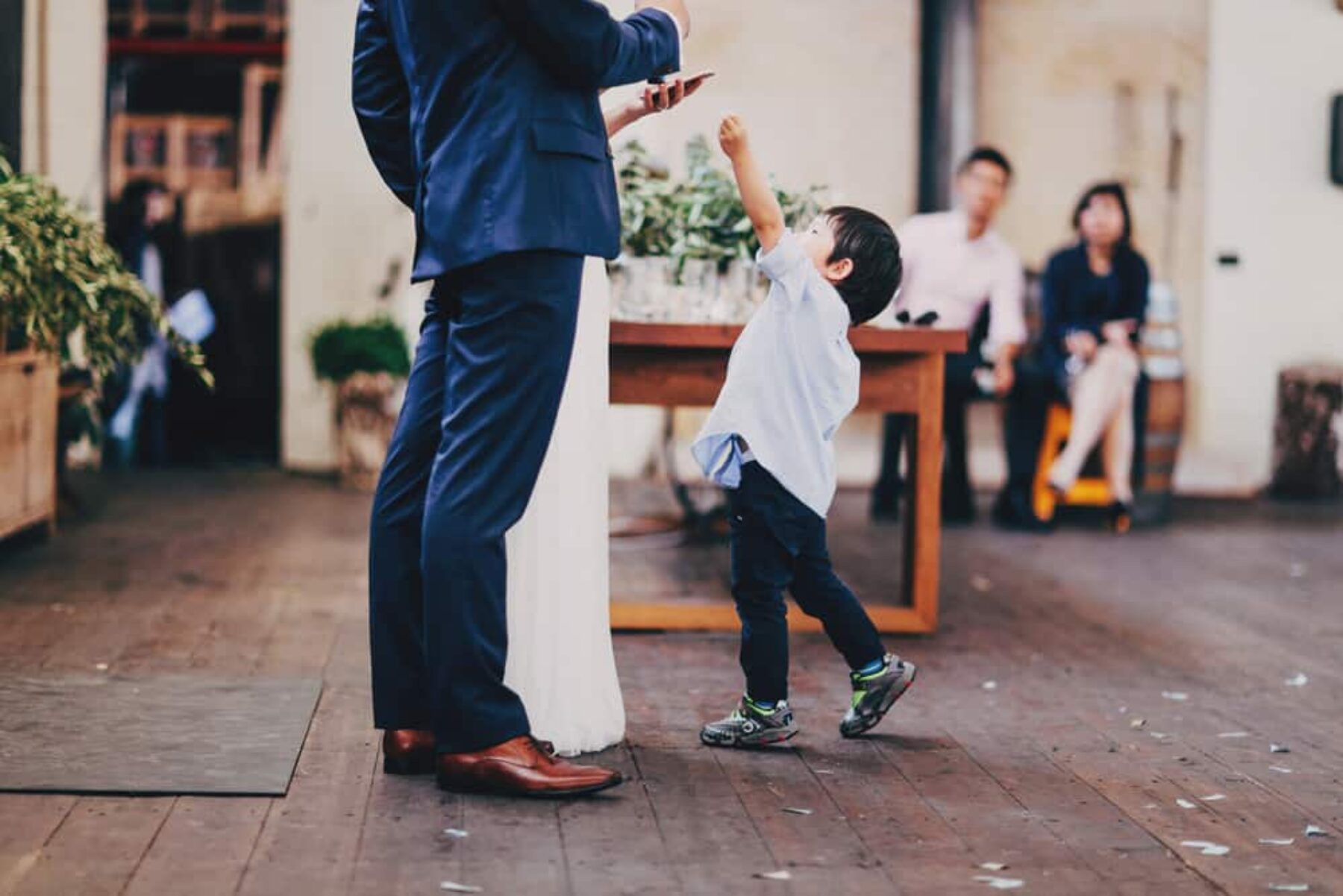 Recent Posts
Easing into their wedding with brunch at a local café before heading to their Ooi House Airbnb…
Six years after being introduced by friends, Tom & Libby tied the knot at VIC's luxurious French-chateau style mansion…
After their wedding venue pulled the pin just 24 hours before Chris and Jac were set to say I Do…