Georgia & Brent's Warehouse Wedding at Gather & Tailor
This edgy couple celebrated their wedding with a kick-ass party at Melbourne warehouse venue, Gather & Tailor. The joy of the day was captured by Sayher Heffernan, who totally 'got' the candid and relaxed style Georgia and Brent were looking for.
Since the couple met in the early morning hours at a local bar, it came as no surprise that the fun-loving couple wanted to celebrate their love with one fabulous party. Adorned with abundant Pomp & Splendour blooms, the inconspicuous Gather & Tailor was the ideal spot for Georgia and Brent's super relaxed nuptials. "Hidden away amongst factories and down a gravel driveway, most of our guests thought they had taken a wrong turn as they tried to find the venue," shares Georgia.
With the cruisy setup (sans seating plan), guests grabbed a chair wherever they liked and tucked into an amazing feast by Pot & Pan. As everyone sipped away at glasses of quality booze and listened to some killer party tunes – it wasn't long before guests got downright groovy on the dance floor.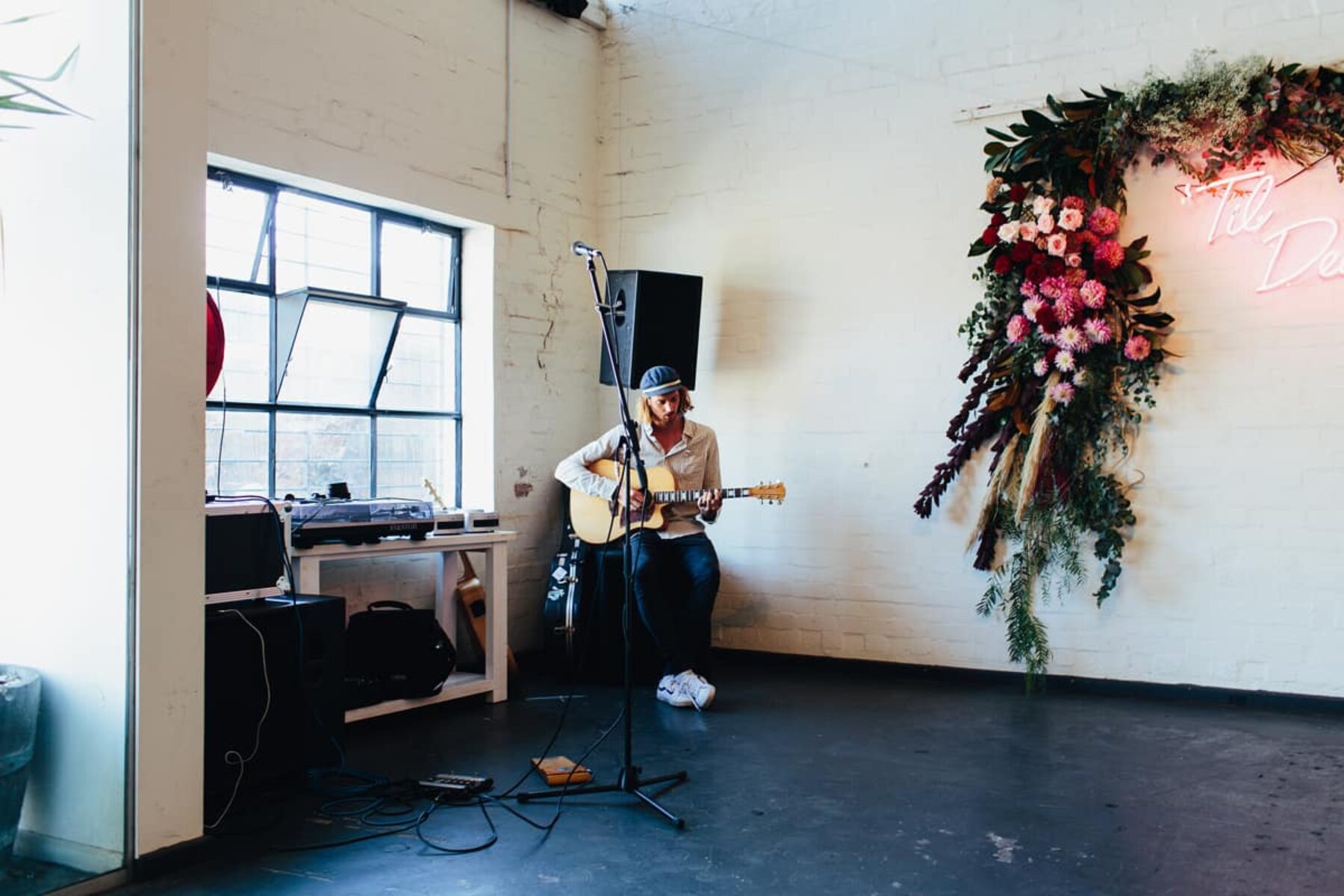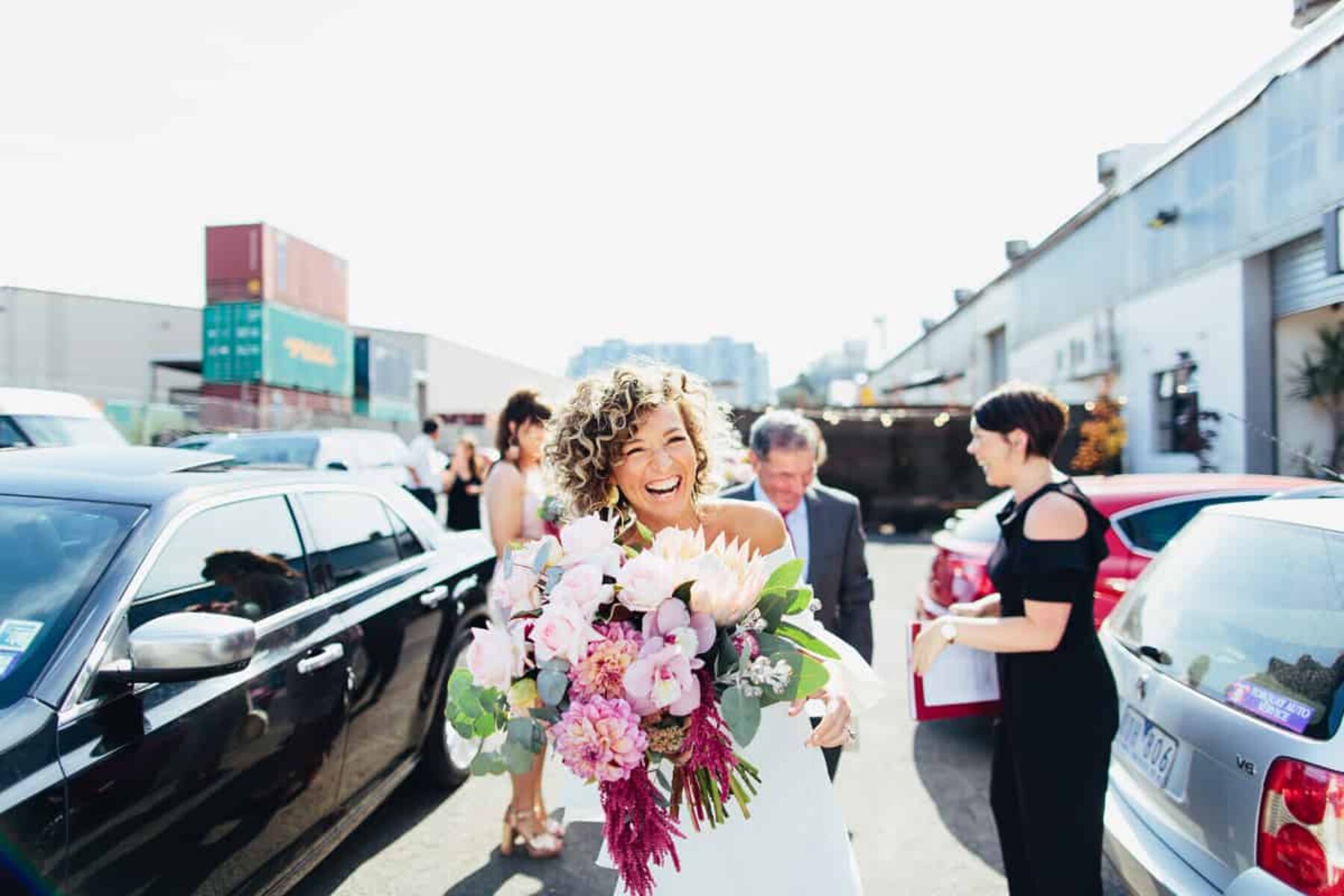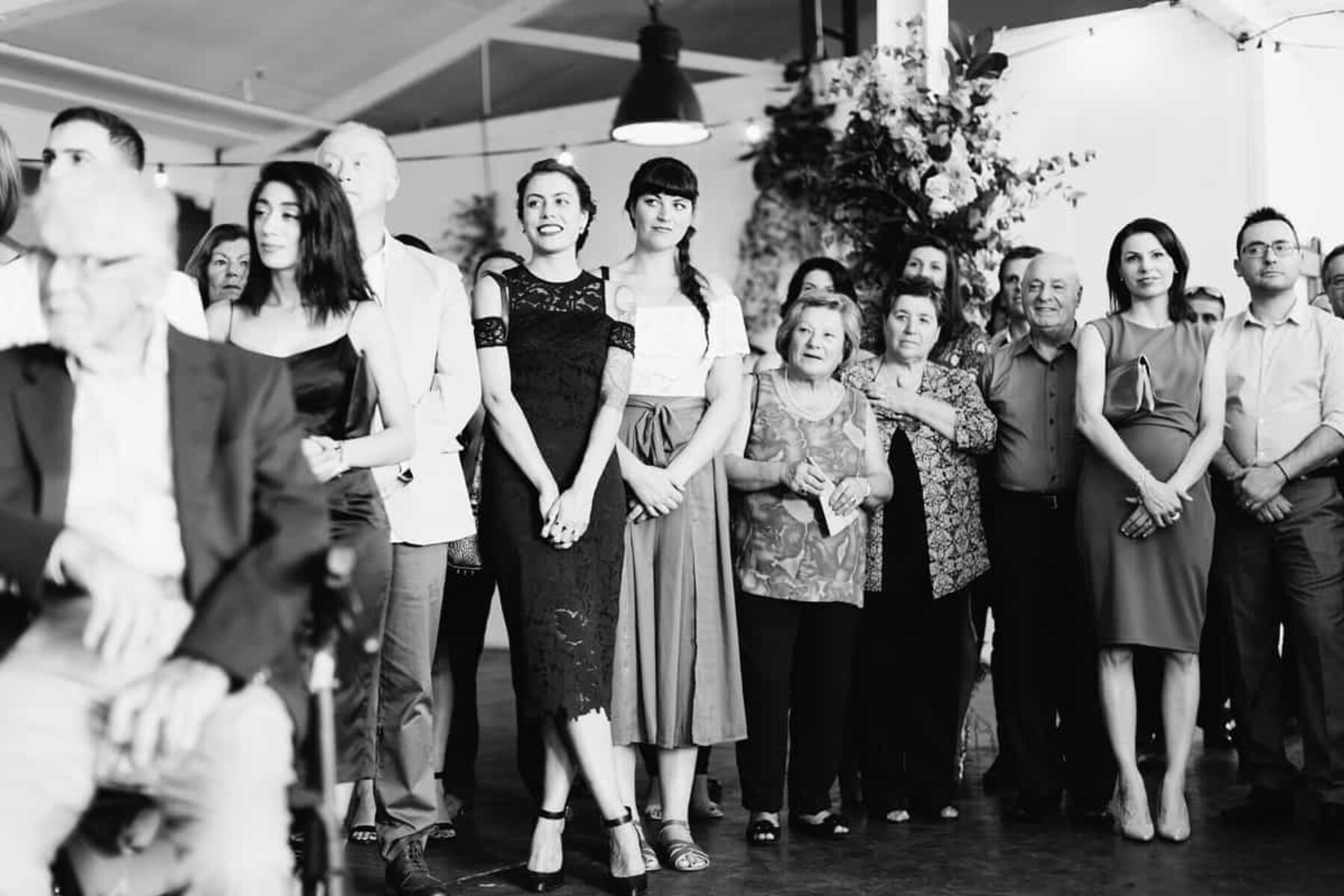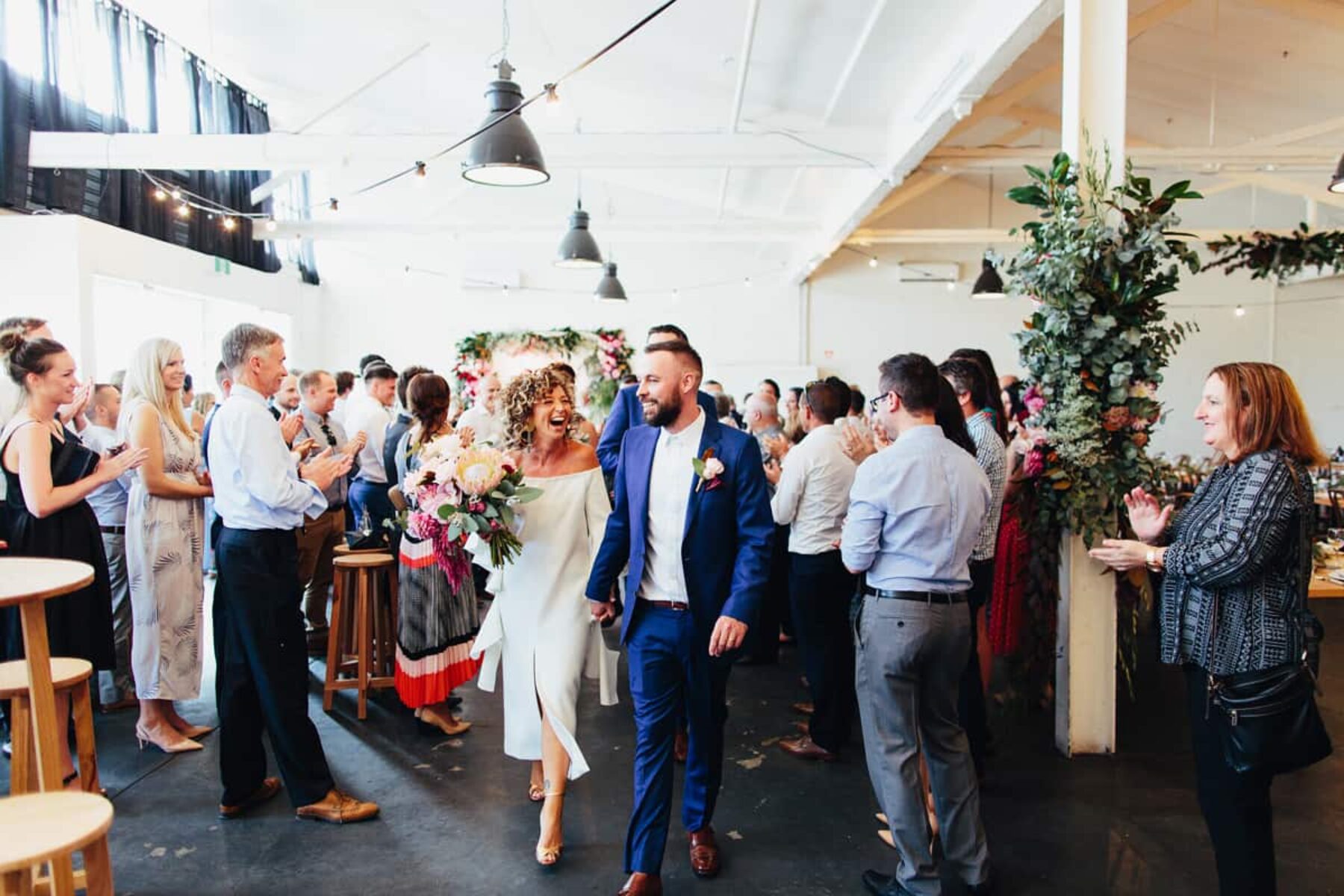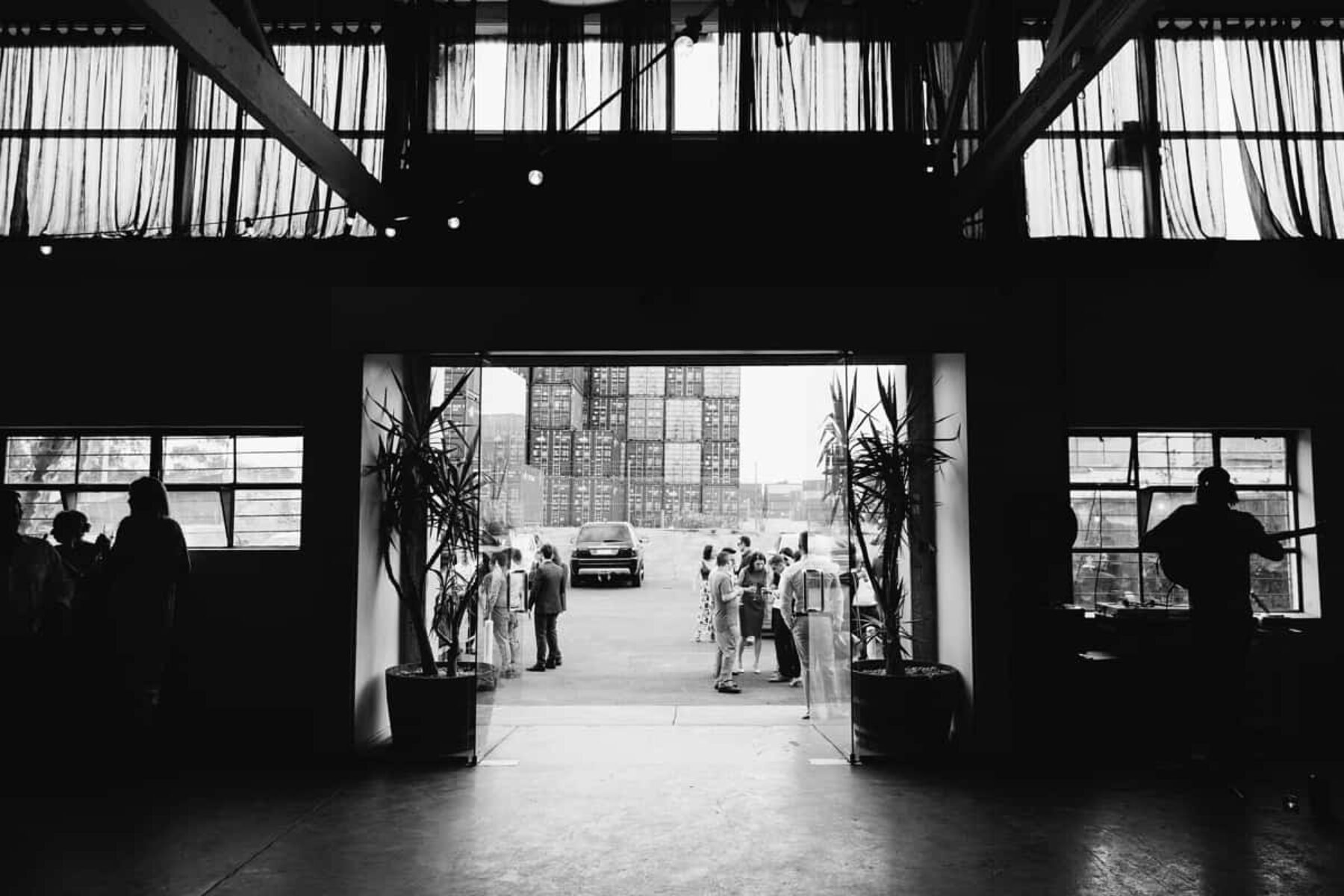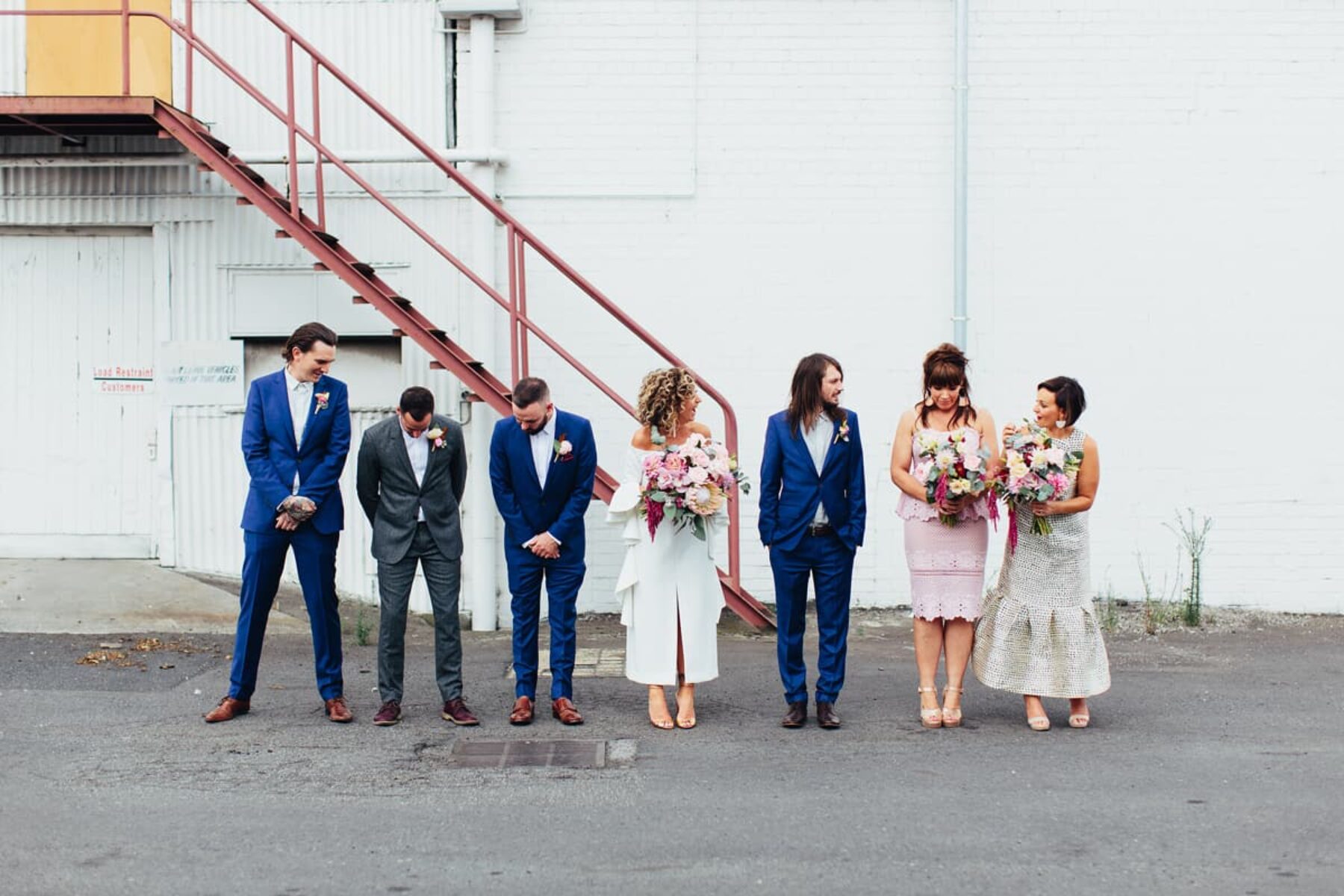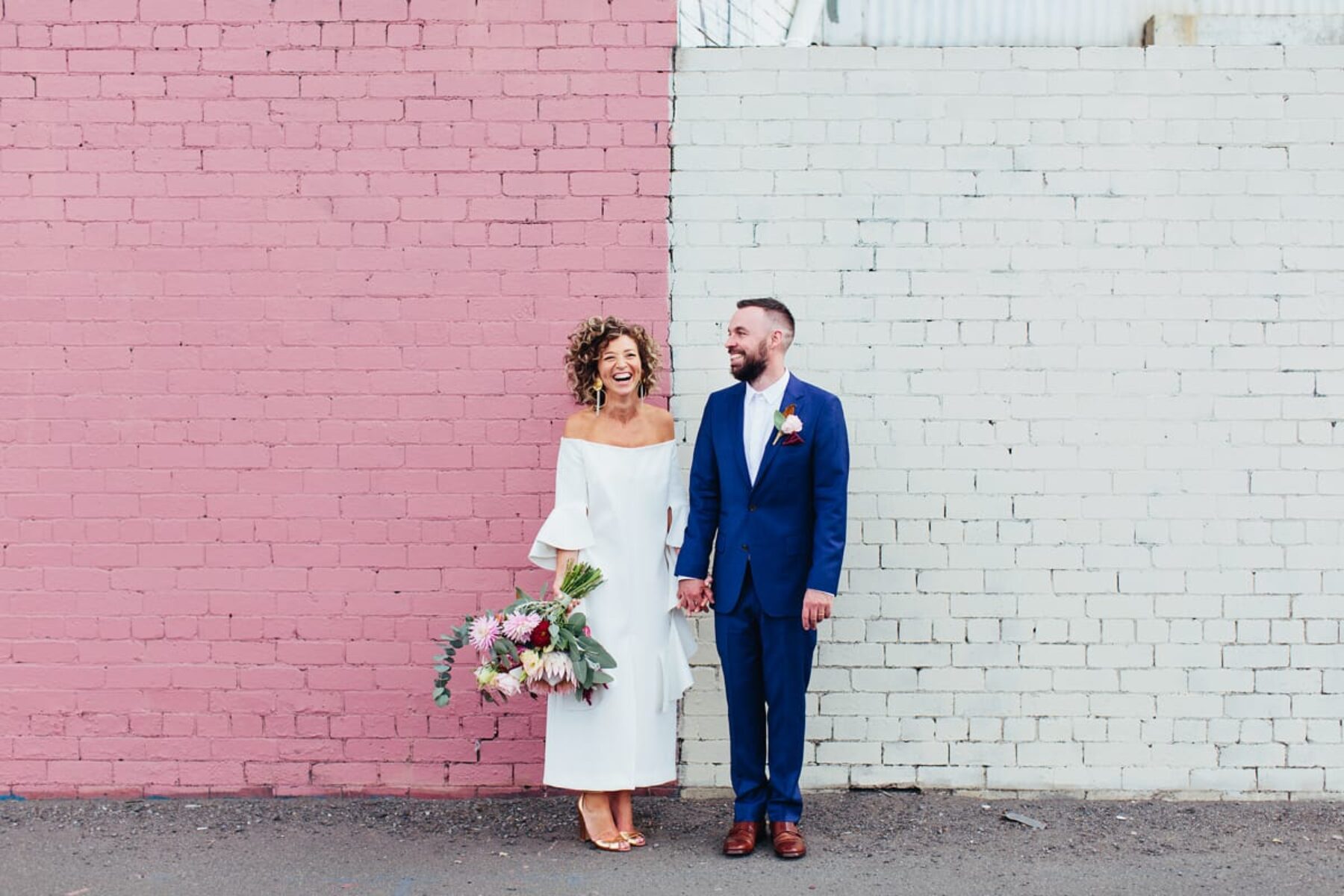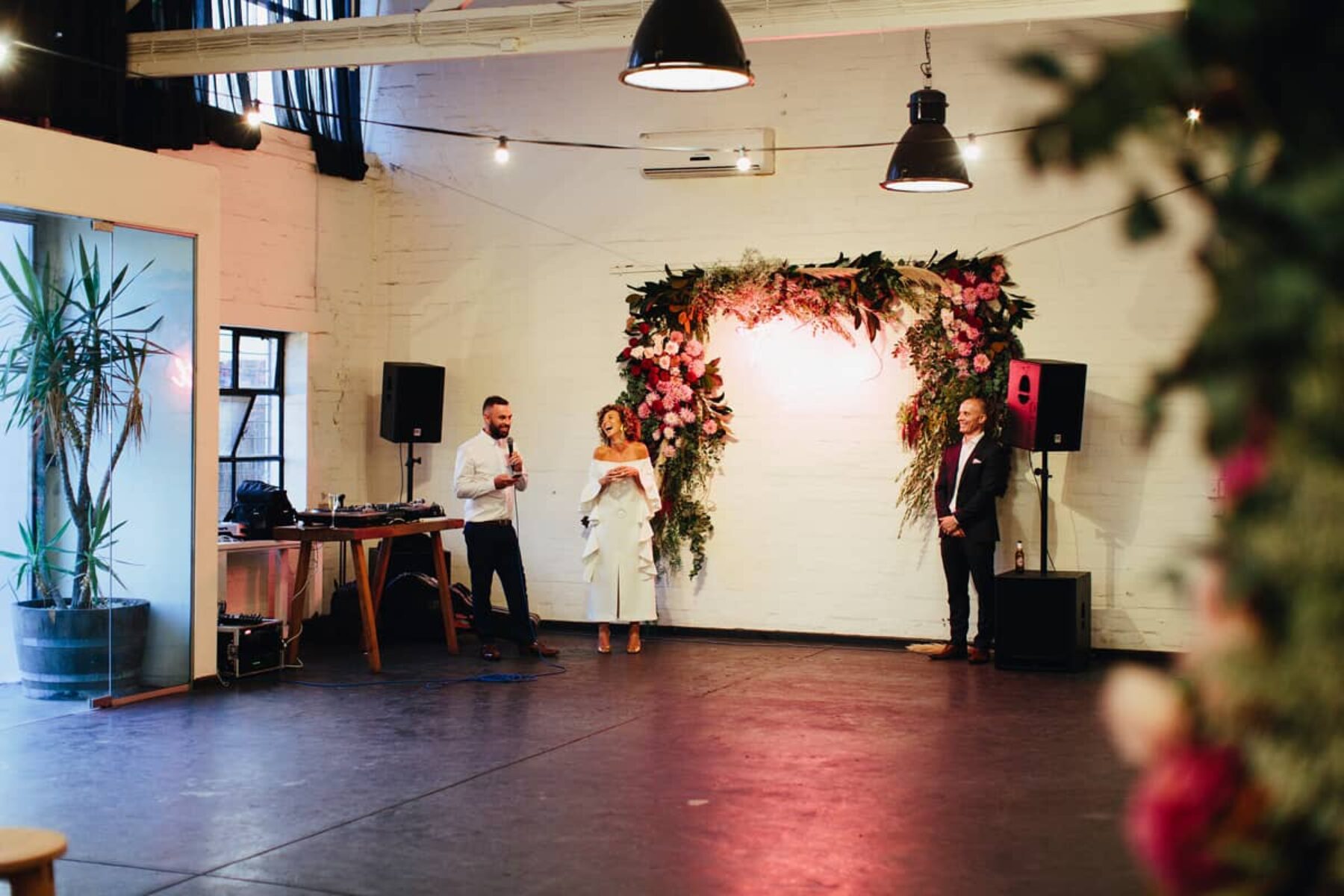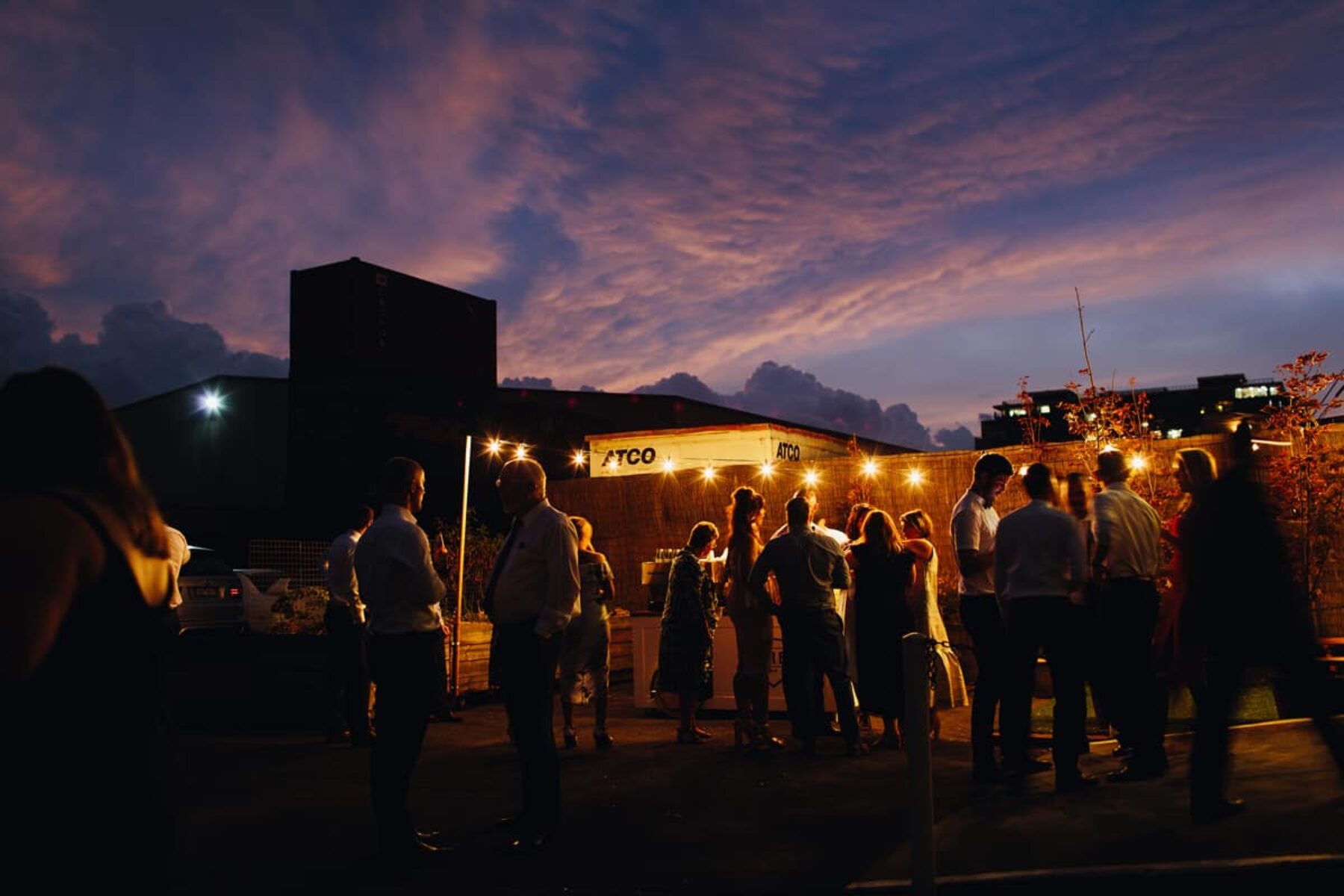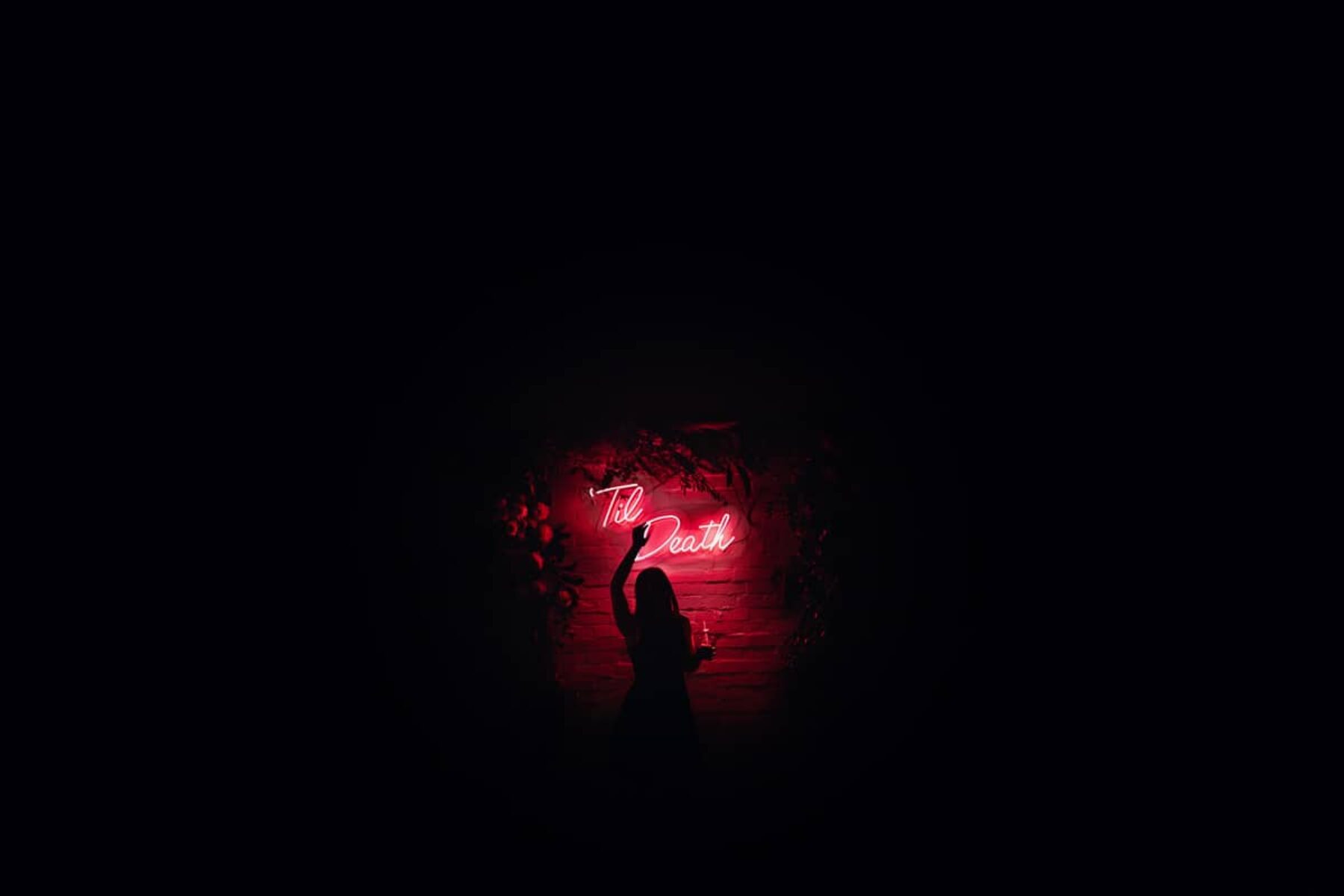 Recent Posts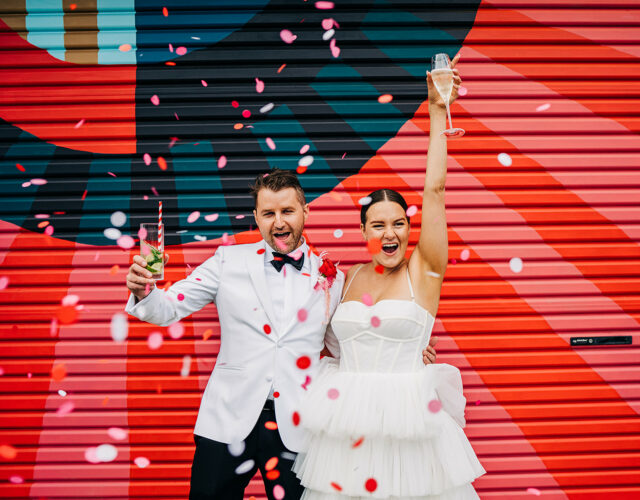 In the heart of the city, a tale of serendipitous love unfolded between Madi and Tim, two accountants…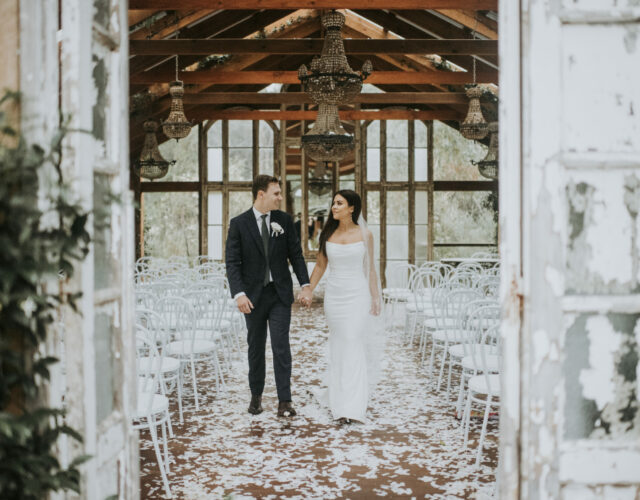 In the serene embrace of The Woods Farm, Jervis Bay, on the 14th of May 2022, Hugh and Felicity tenderly…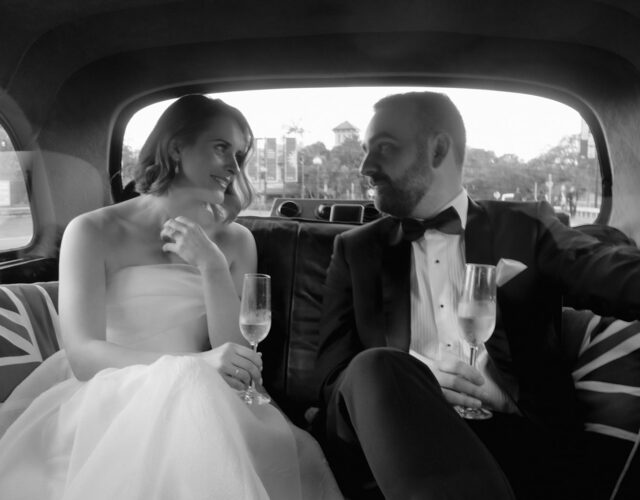 In the bustling cityscape of Sydney, the story of Mariia and Matthew unfolds – a romance that transcends…