A Contemporary and Elegant Affair: Matt and Anne's Romantic Wedding at Quat Quatta
Meet Anne Prinzi and Matthew Roper, a couple who recently tied the knot at Quat Quatta in Melbourne on Boonwurrung land. Anne and Matt first met at a mutual friend's 21st birthday party, but it wasn't until four years later that they reconnected on Tinder. After a fun-filled bar-hopping date in the city, they have been inseparable ever since.
Matt proposed to Anne during a weekend getaway to Ocean Grove, where they enjoyed a lovely lunch at their favourite beachside restaurant, the Dunes. With the ocean as their backdrop, Matt got down on one knee and proposed to Anne, making the moment even more special as it was a place that held sentimental value to her from her childhood summers spent there.

Love, Gin, and Blue Hues: Anne and Matt's Classic yet Modern Wedding with Personal Touches
When it came to their wedding, Anne and Matt wanted something classic and chic, with modern elements that reflected their love story. They didn't have a particular theme, but with the help of the talented Graham from Tweed Twigs, they incorporated "lime moments" throughout the venue as a nod to their shared love of gin and tonic. Blue, their favourite colour, was also prominent throughout the wedding, reflecting Matt's heritage and the sea surrounding Mauritius.
For her attire, Anne chose the Alex Perry Maddison gown, purchased brand new from Stillwhite. She added a thigh-high centre split with the help of Mei from Sew Gorgeous in Hawthorn. She also opted for a second dress, the Rachel Gilbert "Frenchy" dress, in black and silver, which allowed her to dance the night away!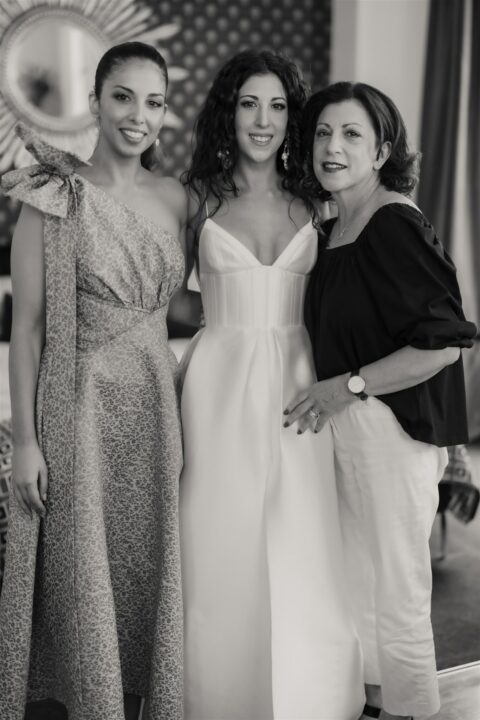 The bridesmaids wore a variety of dresses, including the Rachel Gilbert "Tommy" dress, Rachel Gilbert "Malea" dress, the Sabina Musayev "Delphina" maxi dress, and a John Zack "puff sleeve" dress. They all wore gold pearl-drop earrings and their own neutral-coloured shoes.

Matt looked dapper in a black tailored Oscar Hunt suit with a sateen lapel, white French-cuff shirt, and jet black patent leather Julius Marlow dress shoes. He accessorised with Julia De Ville oxidised silver skull cufflinks, a Black de Ville silver cuff bracelet, and a vintage silver Casio watch. His boutonniere, supplied by Tweed Twigs, completed the look.

The gorgeous courtyard at Quat Quatta provided the perfect setting for a fun, light-hearted, and romantic ceremony, followed by a wonderful dinner and a night of dancing. The venue went all out with brilliant Asian-style cuisine selections, and Graham from Tweed Twigs went above and beyond to create a dream wedding setting with punchy, interesting, and brightly coloured flowers against the black and white classic backdrop of the historic venue. The day was perfectly captured by Cassandra Catic of Blossom Daisy Creative, who made Anne and Matt feel safe and comfortable in front of the camera.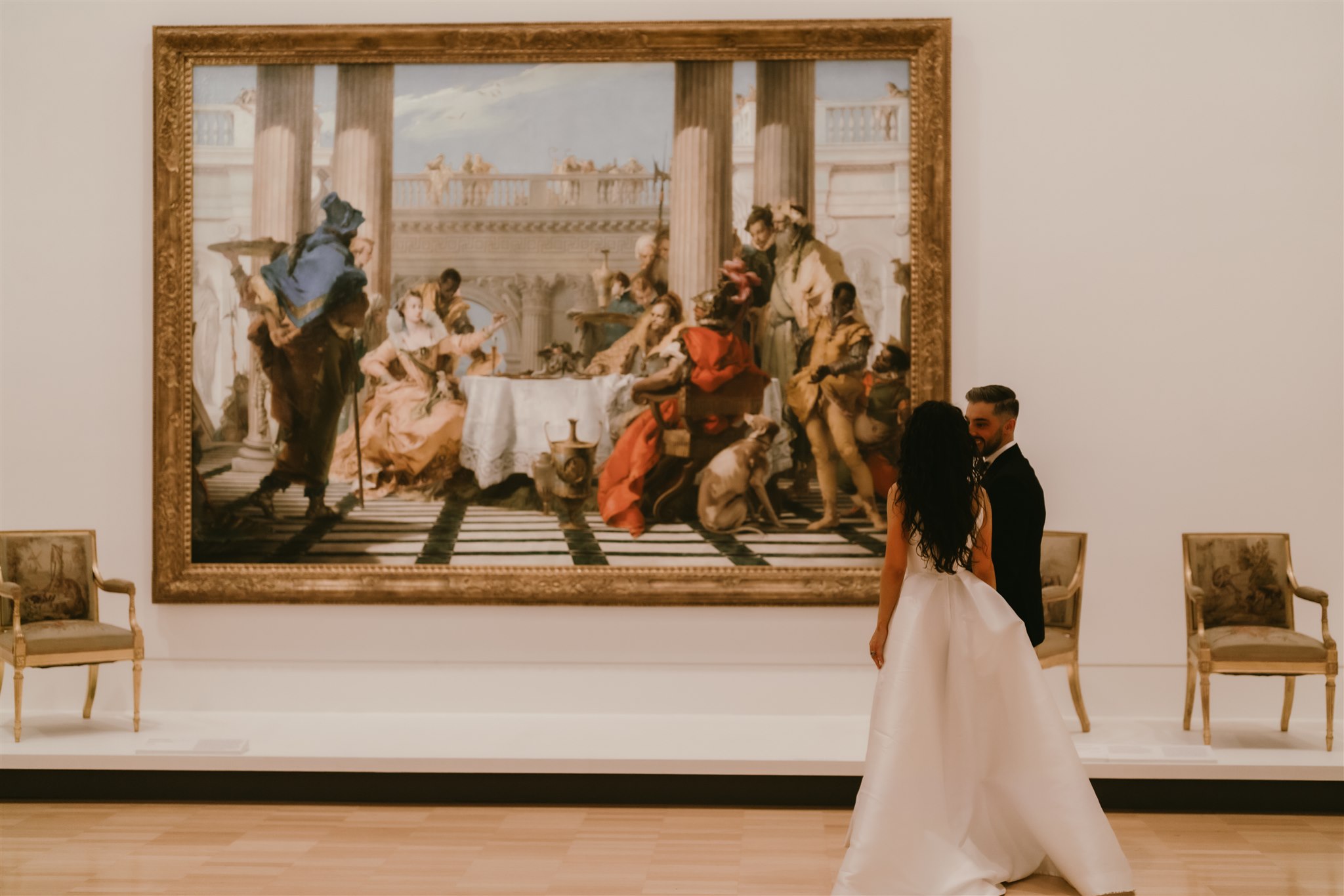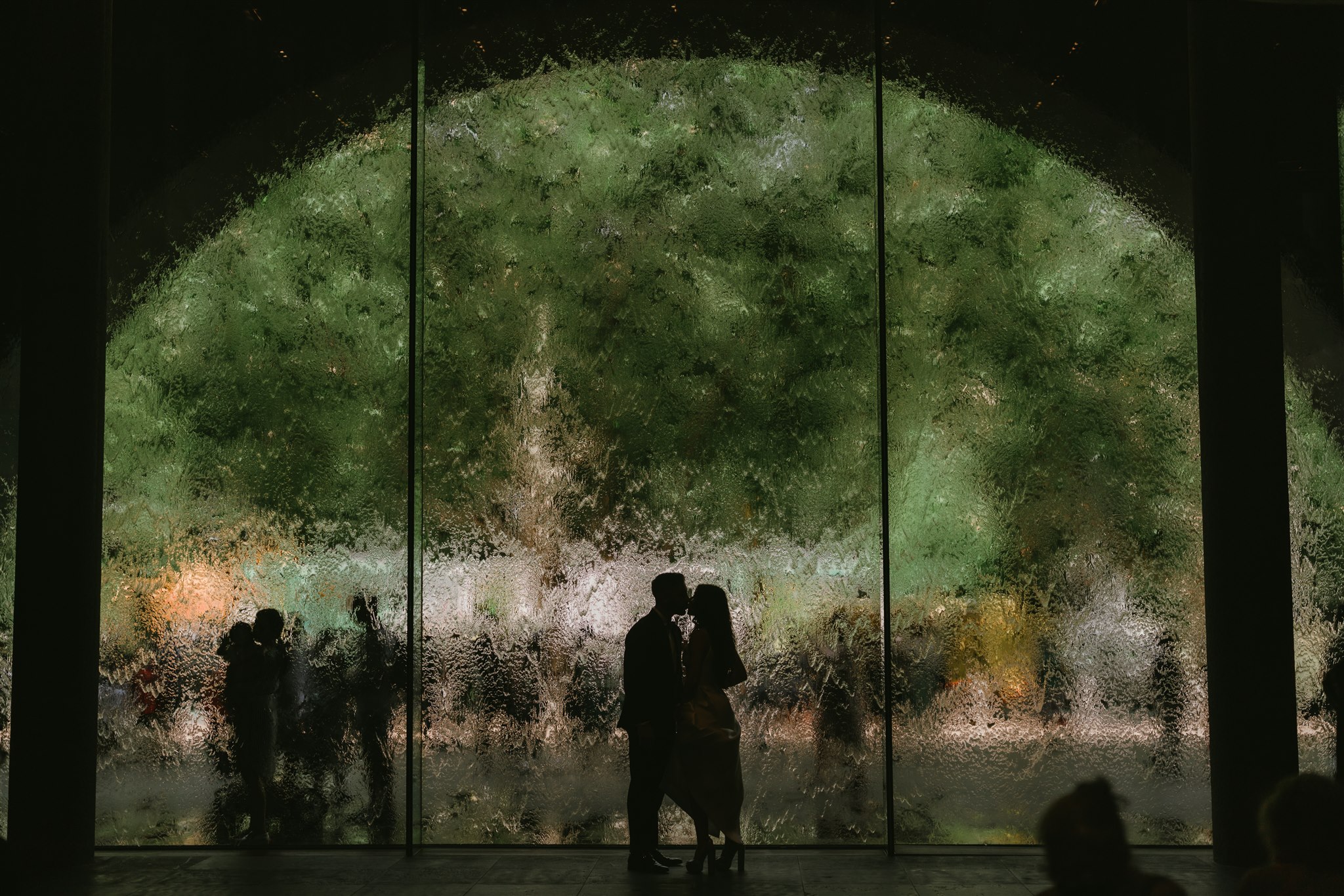 Exquisite Details: A Perfectly Curated Supplier Team
The suppliers selected for a wedding can make or break the big day, and this couple definitely picked some winners. The entire process was seamless from start to finish, thanks to the expertise and professionalism of the suppliers they chose. While the bridesmaids had their hair styled by the talented team at The Blowout Bar, Elle James worked her magic, refining the bride's natural beauty. Regarding the stationery, Chicreative provided gorgeous paper goods, and Megan Thompson was the beautiful soul who officiated the ceremony with grace and warmth. Maya Weiss and Harry Cooper brought the vibes for the evening. Quat Quatta provided the delicious catering and stunning venue, and the groom's sister Jennifer Roper made a heavenly layered vanilla and white chocolate sponge cake. Julia De Ville designed the bride's beautiful engagement ring and wedding band, while Brown's Jewellers crafted a custom wedding band for the groom.
Words of Wisdom for a Memorable Wedding Day
When asked for words of wisdom for couples planning their big day, Anne and Matt suggest putting some groomsmen and bridesmaids in charge of taking photos during the night with a Polaroid or disposable cameras. This can capture some of the funny and spontaneous moments the bride and groom may miss out on as they can't be everywhere at once. They also advise couples to stick to their guns and go with their gut when it comes to planning their wedding. It's important to do what makes you happy and invite only the people you want there. After all, this is your special day, and it's about you and your partner getting married, not pleasing everyone else. In the end, no one will care who was or wasn't there, but you'll be glad you did it your way!

Recent Posts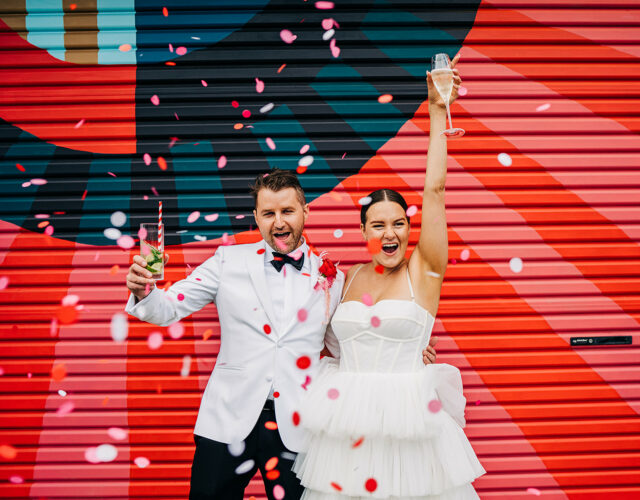 In the heart of the city, a tale of serendipitous love unfolded between Madi and Tim, two accountants…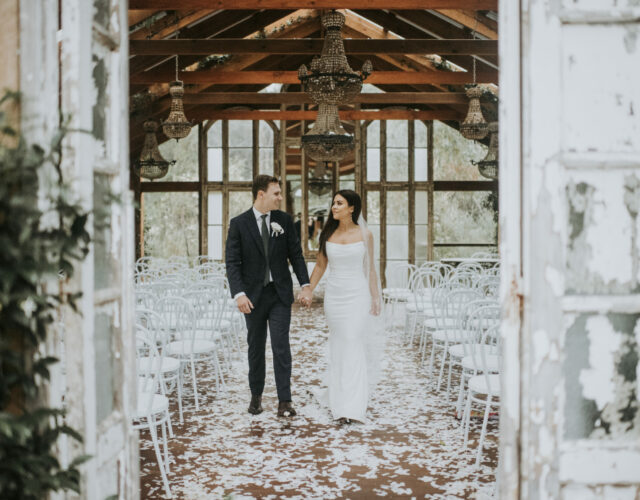 In the serene embrace of The Woods Farm, Jervis Bay, on the 14th of May 2022, Hugh and Felicity tenderly…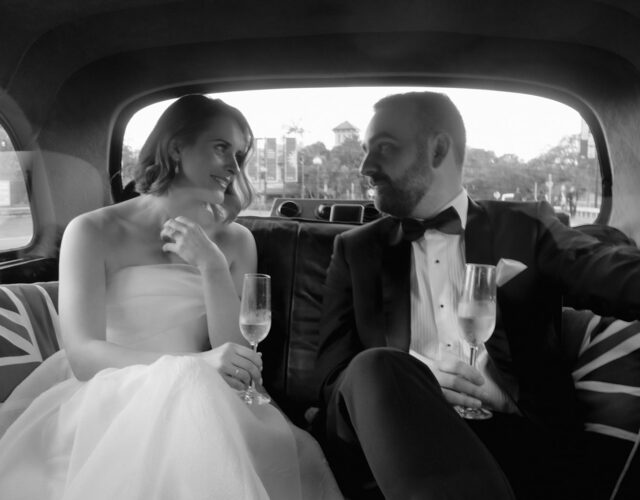 In the bustling cityscape of Sydney, the story of Mariia and Matthew unfolds – a romance that transcends…