Shannon & Alex's Earthly Broome Wedding
Inspired by the warm and earthy palette of the surroundings, Shannon & Alex infused the natural beauty of Broome to make the most of their modern yet laid-back and unique wedding weekend. The couple put a seal on their 11 years of mutual love by saying "I do" on the rich red Cable Beach, spreading joy and laughter. These two managed to define Broome wedding goals for everyone who is up for it!
Their journey started by saying 'yes' over some campfire, freshly caught bluebone and a few Matsos at the Kimberley coast- a place they now refer to as the Engagement Point. With Gantheaume Point as their choice for a beach ceremony and The Billi Resort for a FUNtastic reception – it doesn't really get more Broome than that!
Preparations
The groom's crew matched outfits with beige pants, white linen shirts, brown shoes and accessories. The handsome Alex wore a navy blazer to fancy it up a bit. They immersed in the vibes, posing for photos in the resort's tropical gardens while holding their personalised koozies with their names.
The bride's squad had a vibe of its own. Satin bridesmaid's robes? Not this bride's style. Shannon chose light linen loungewear for her girls – dotted earthly orange for her sister, sister-in-law and bestie, and, obviously, white for her. Shannon and the girls enjoyed a delicious breakfast box of French pastries & fresh fruit delivered to them at The Billi by Artigiana. After their glam dream team did their thing while they casually sipped cocktails, they all struck a pose for the camera. Little Duo did a fantastic job capturing those special candid moments while the ladies all got ready for the big day.
Time to get dressed! The bridesmaids wore satin-smooth midi white dresses, effortlessly matched with nude sandals. To stand out from her squad, Shannon put on a lacy jumpsuit that fitted perfectly even though she purchased it online. "The jumpsuit was originally by Georga Young Couture, but when I contacted the studio, I found out they weren't doing it anymore. Then one day, I was on Still White, and it popped up in my feed", says Shannon. Sounds like it was meant to be! She completed her bridal look with dark nude Gorman sandals, stylish and comfy enough for what was yet to come.
After a few snaps on the timber walkways, holding flourishing orange-tinted bouquets ideal for an earthly wedding, it was time to head to, what they now call – the Ceremony Point.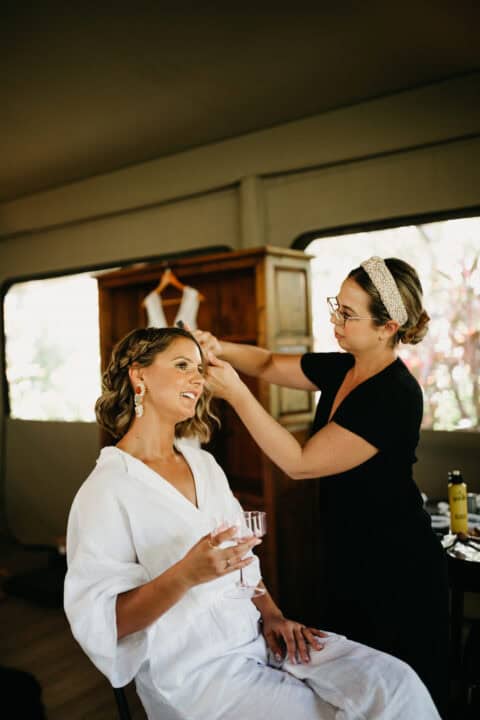 The ceremony
Shannon & Alex outdid themselves by choosing Gantheaume Point for their Broome wedding ceremony. The vibrant red tones of the sandstone Cable beach cliffs really brought that fire and desire the couple wanted. "My bridesmaid called it 50 shades of clay," Shannon mentioned. And she was quite right.
The guests were seated overlooking the dark turquoise waters of the ocean, facing Alex, who stood with the brightest smile on his face. Instead of a classic altar, there were some stunning white vases hired out from A Plus, filled with red and orange flowers, along with some chic feathers from the wonderful Broom Florist. "We had some gorgeous and talented friends on music, Yoshinori, Christian and AJ playing me down the aisle to 'Truly Madly Deeply' by Savage Garden (Like a Version by Jack River)," shares Shannon. She was escorted by both of her parents, followed by her gorgeous three bridesmaids, one of which surprised everyone and ended up being the celebrant of this Broome wedding. After Shannon read her vows like a pro while Alex blubbered his way through his, the newlyweds sealed the deal with a movie like kiss.
For this earthly wedding photo shoot, the bride and groom walked barefoot on the beach, and the result was pure perfection. The loved up couple enjoyed a Simpson's Beach Grazing Box provided again by Artigiana while sipping ginger beer with the bridesmaids and groomsmen, preparing for the best part of the day.
The reception
Shannon & Alex arrived barefoot at The Billi Resort for their reception, all chilled and cheery, ready to get the party started. With fully equipped eco tents and villas, the lush resort had that festival vibe the couple was looking for, and it could easily accommodate all guests who flew in for the day. "It was perfect to have everyone staying together. The fact that people could just wander back to their villa for an outfit change or even slippers (the bridesmaids) was a huge plus", Shannon shares.
A fantastic local band entertained guests, and Aarli Bar was in charge of the food. The newlyweds cut the cakes, which were real pieces of art done by the bride herself. This Broome wedding reception felt more like a night out than a celebration, when somewhere before midnight, a special delivery from McDonald's came to bring everyone's favourite – cheeseburgers and chicken nuggets. No better way to end a party, that's for sure.
With their contagious positive energy and enjoyment, Shannon and Alex really succeeded in making their Broom wedding an event to remember.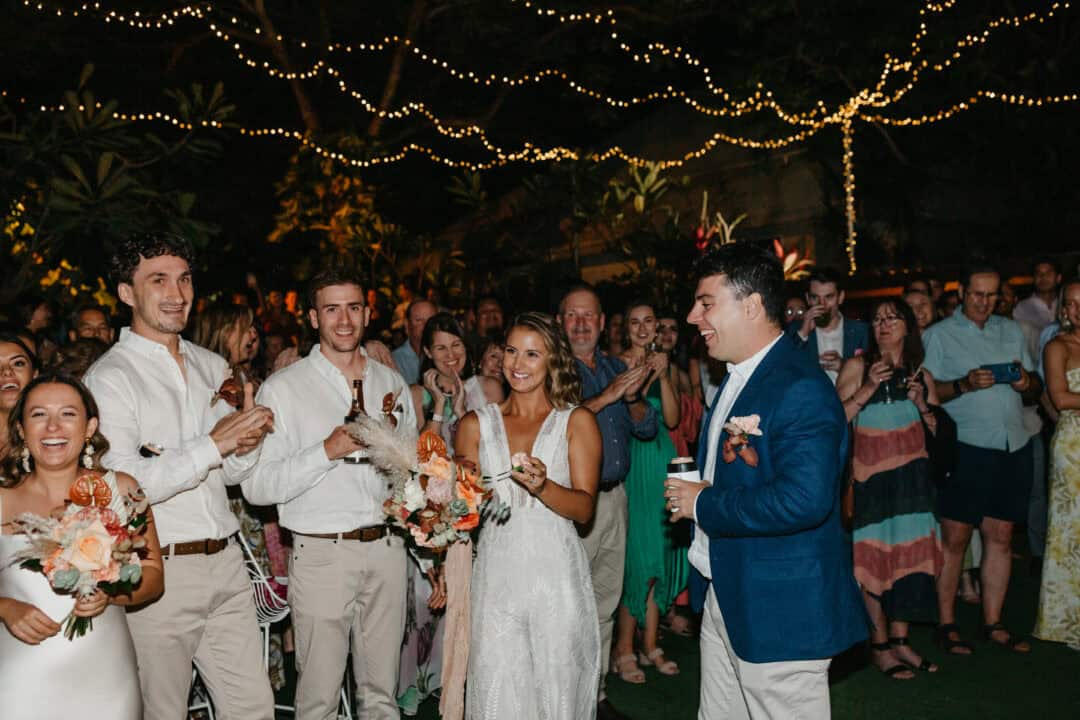 Recent Posts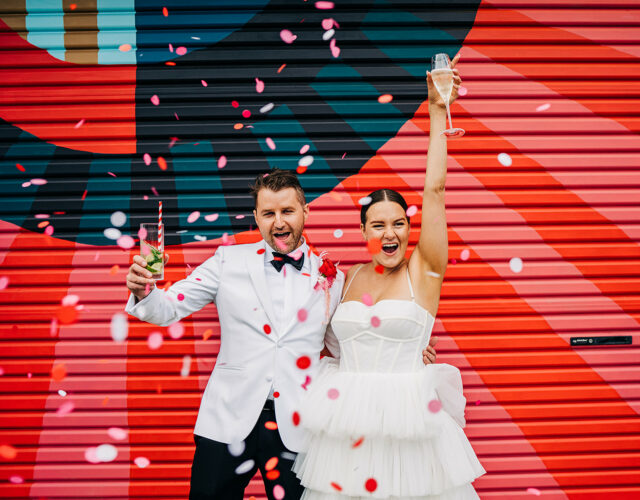 In the heart of the city, a tale of serendipitous love unfolded between Madi and Tim, two accountants…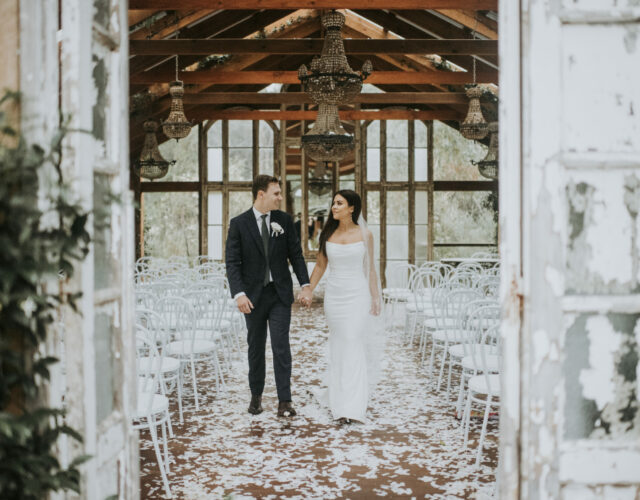 In the serene embrace of The Woods Farm, Jervis Bay, on the 14th of May 2022, Hugh and Felicity tenderly…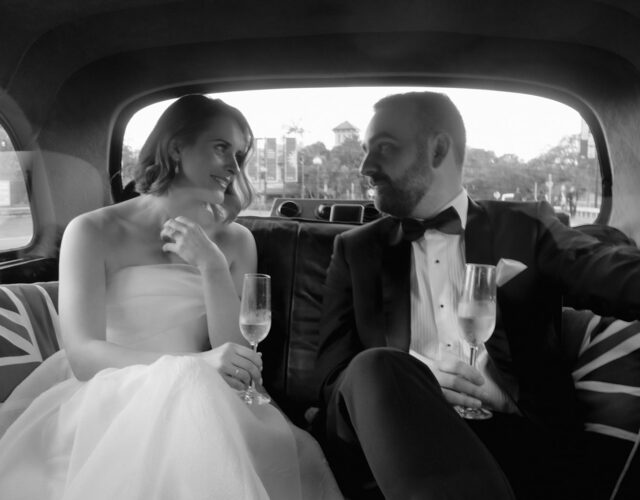 In the bustling cityscape of Sydney, the story of Mariia and Matthew unfolds – a romance that transcends…